I present to you top 18 the most beautiful German women. It includes famous actresses, models, beauty pageant winner and athlete. I estimate only appearance, photogenic, without considering the merits of girls talent. Also, you can see the rating: The most handsome German men.

18. Jeanette Biedermann (born February 22, 1980), also known by her stage name Jeanette, is a German recording artist, actress and television personality. Born and raised in Berlin, Biedermann began performing as a member of a troupe of acrobats in a children's circus at the age of six. She later attended beauty school before dropping out to pursue her music career following her participation and win of the Bild-Schlagerwettbewerb competition in 1999.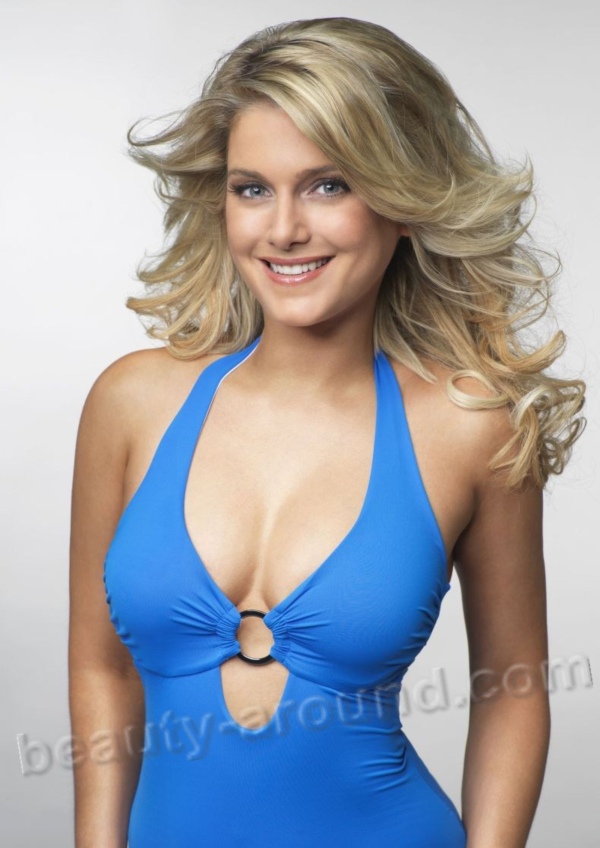 17. Lena Johanna Gercke better known as Lena Gercke (born February 29, 1988 in Marburg, Germany), is a German fashion model and television host. She was winner of the first cycle of Germany's Next Top Model.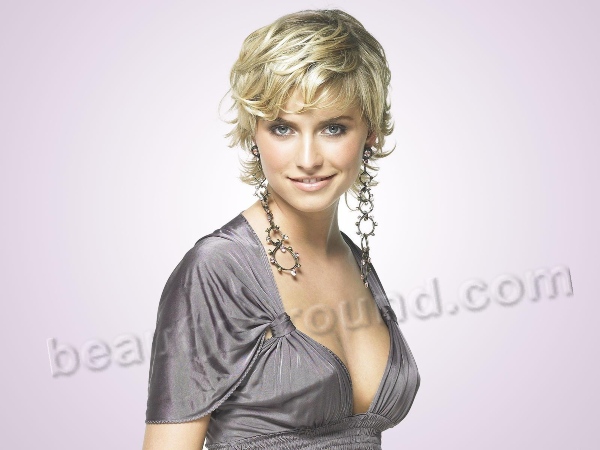 16. Charlott Cordes (born December 6, 1988)is a German fashion model from Hamburg, Germany. She was co-winner (along with Jeanna Krichel) of the Elite Model Look 2003 in Germany. Cordes placed among the top five at the international final of the contest in Singapore. She was nominated for the German "New Faces Award 2005." In 2004 she modelled in fashion shows for Prada, Jil Sander, and Calvin Klein. She resides in Hamburg, Milan, Italy, New York City, and Barcelona, Spain. Her height is 5'9.5" (177 cm). She has blonde hair and green eyes.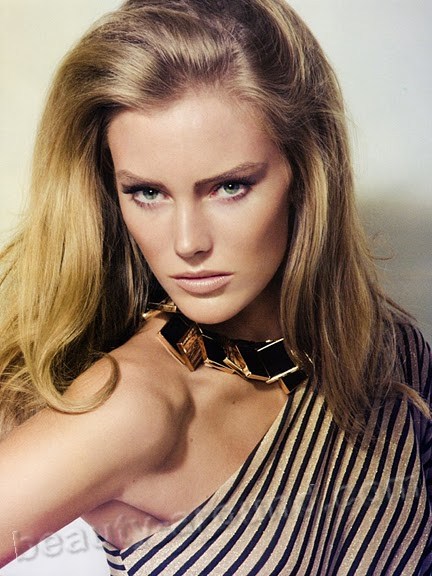 15. Eva Habermann (born January 16, 1976) is a German actress who has appeared in numerous films and TV series. She is best known for playing the role of Zev Bellringer in the television series Lexx. She was succeeded in her role by Xenia Seeberg.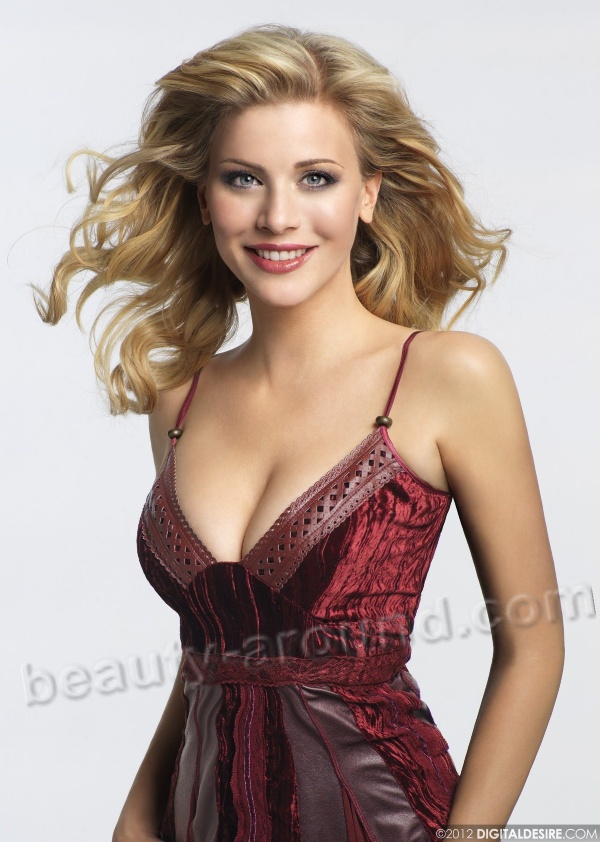 14. Letícia Birkheuer (born April 25, 1978 in Passo Fundo, Rio Grande do Sul, Brazil) is a Brazilian fashion model of German descent. She was discovered while playing volleyball in Porto Alegre, southern Brazil and on 2006 she was the 7th best paid Brazilian model. She is a Sport Club Internacional supporter. Until recently she lived in New York City, but has since moved back to Brazil to work as an actress in the soap opera Belíssima. Letícia has a sister called Michelle who is also a model. In December 2010, Letícia Birkheuer was the cover of Brazilian Playboy.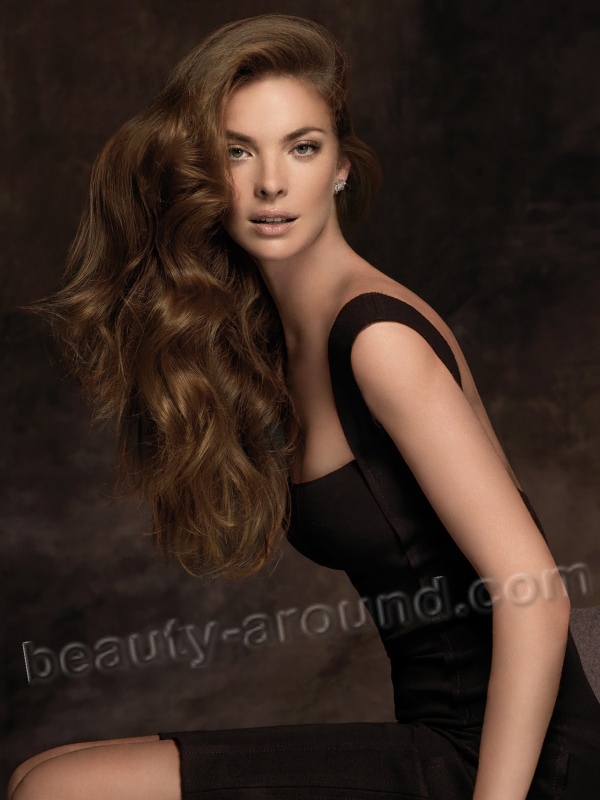 13. Carole Lombard (October 6, 1908 – January 16, 1942) was an American actress. She is particularly noted for her roles in the screwball comedies of the 1930s. She is listed as one of the American Film Institute's greatest stars of all time and was the highest-paid star in Hollywood in the late 1930s, earning around US$500,000 per year (more than five times the salary of the US President). Lombard's career was cut short when she died at the age of 33 in a plane crash while returning from a World War II Bond tour.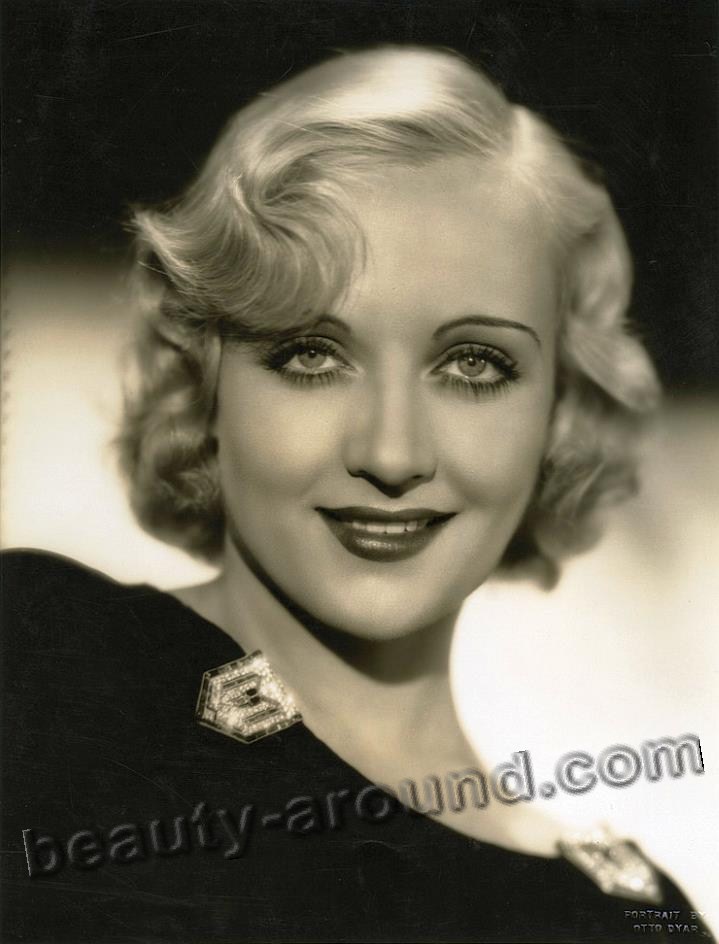 12. Karin Dor (born 22 February 1938) is a German actress who became popular in the 1960s playing heroines in Edgar Wallace and Karl May movies. She starred in the James Bond movie You Only Live Twice and the Alfred Hitchcock movie Topaz.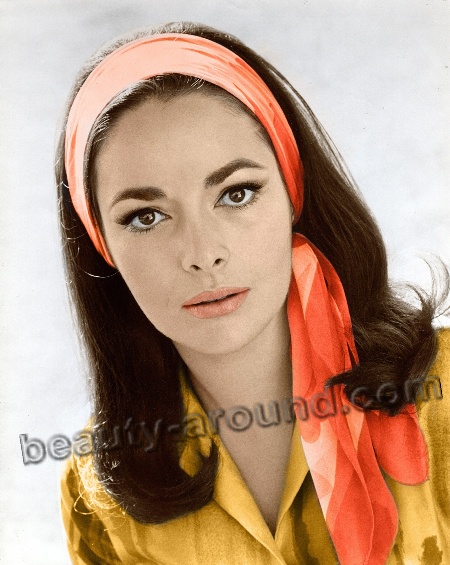 11. Toni Garrn is a German model. In 2008, she got her big break in the fashion industry after signing an exclusive contract with Calvin Klein.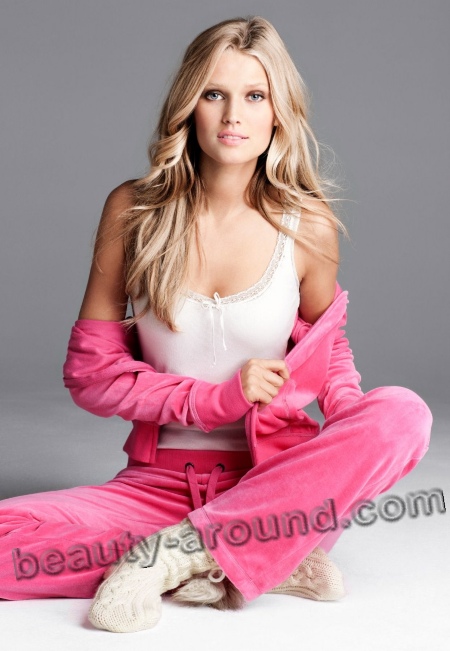 10. Claudia Schiffer (born 25 August 1970) is a German model and Creative Director of her clothing label. Schiffer rose to popularity and became a household name during the early 1990s as one of the world's most successful models. In her early career, there were many comparisons drawn to her resemblance to Brigitte Bardot. She has appeared on over 700 magazine covers and continues to front global campaigns for luxury fashion and fragrance houses. In 2002, Forbes estimated her net worth at about US$55 million (£38 million).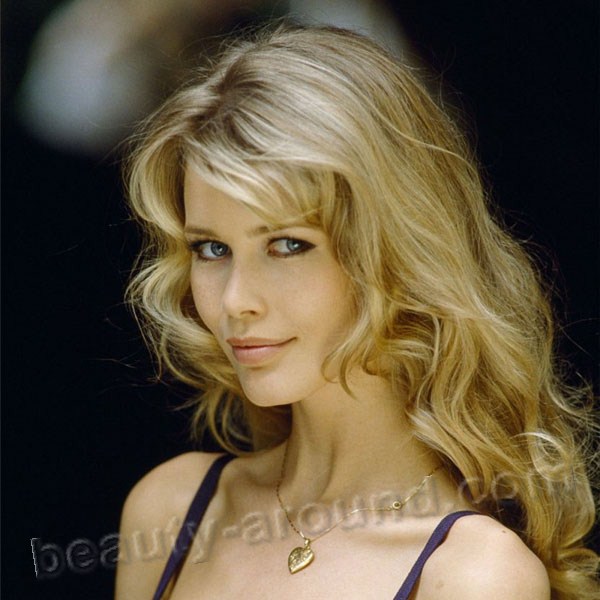 9. Anne Julia Hagen (born May 22, 1990, Karlotenburg, Berlin) - "Miss Germany - 2010."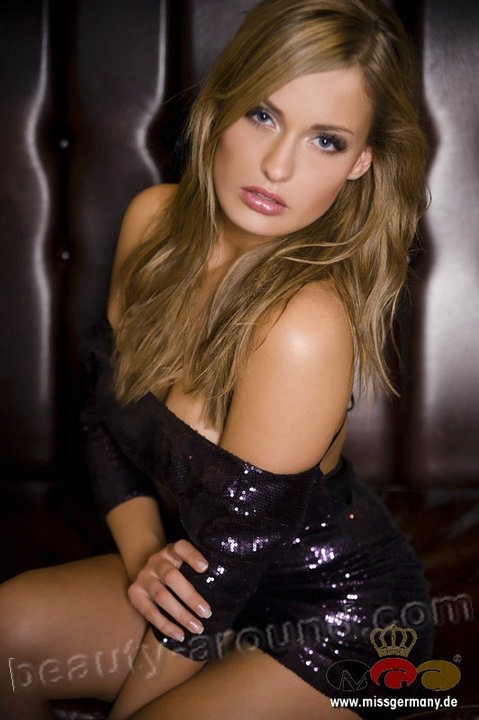 8. Veruschka von Lehndorff (born 14 May 1939 in Königsberg, East Prussia, now known as Kaliningrad, Russia) is a German model, actress, and artist who was popular during the 1960s. Known professionally as Veruschka, she is a daughter of Heinrich Graf von Lehndorff-Steinort, a member of the German resistance.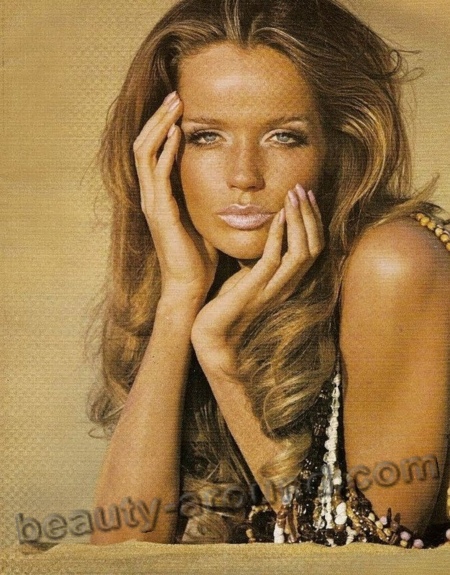 7. Magdalena Neuner (born 9 February 1987) is a retired German professional biathlete. She is the most successful woman of all time at Biathlon World Championships and a two-time Olympic gold medalist. At the age of 21, she became the youngest Overall World Cup winner in the history of the International Biathlon Union (IBU). With 34 World Cup wins, Neuner is ranked second all-time for career victories on the Biathlon World Cup tour. She has won the Overall World Cup title three times, in 2007–08, in 2009–10 and her final season in 2011–12. Neuner retired from the sport in March 2012, citing a lack of motivation and her desire for a normal life.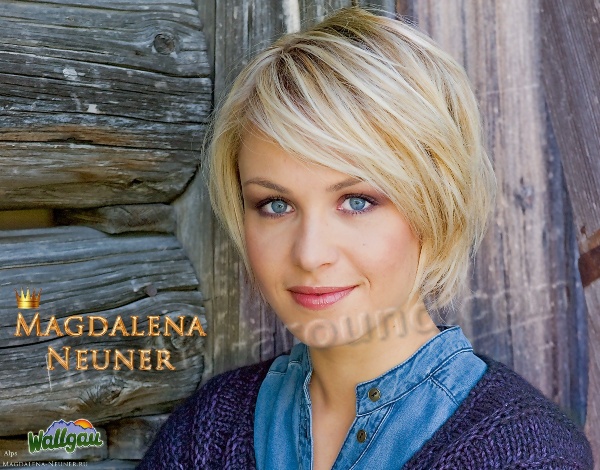 6. Diane Kruger (born 15 July 1976) is a German actress and former fashion model. She is known for roles such as Helen in Troy, Dr. Abigail Chase in National Treasure and its sequel, Bridget von Hammersmark in Inglourious Basterds, Anna in Mr. Nobody, and Gina in Unknown.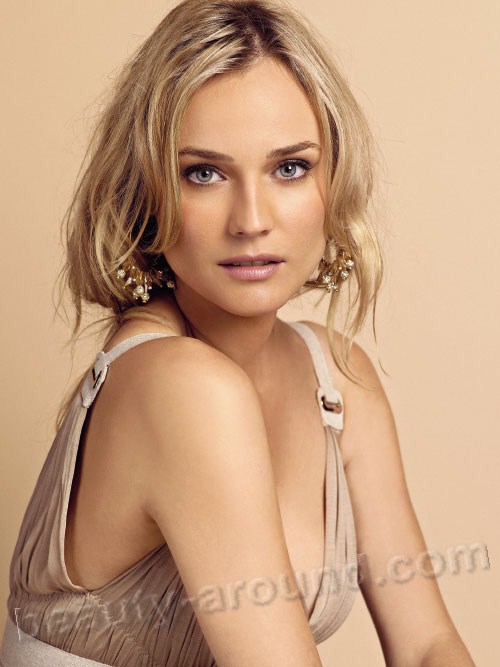 5. Heidi Klum (born June 1, 1973),is a German-American model, television host, businesswoman, fashion designer, television producer, and an occasional actress. In 2008, she became an American citizen while maintaining her native German citizenship.
Klum became internationally known for her appearances on the cover of the Sports Illustrated Swimsuit Issue. In 1997 she became the first German model to become a Victoria's Secret Angel. Following a successful modeling career, Klum gained acclaim as the host and judge of the reality show Project Runway which earned her an Emmy nomination in 2008. She has worked as a spokesmodel for Dannon and H & M, and has appeared in numerous commercials for McDonald's, Volkswagen and others. In 2009, Klum became Barbie's official ambassador on Barbie's 50th anniversary. As an occasional actress, she had supporting roles in movies including Blow Dry (2001), Ella Enchanted (2004), and made cameo appearances on The Devil Wears Prada (2006) and Perfect Stranger (2007). She has also appeared on TV shows including Sex and the City and How I Met Your Mother.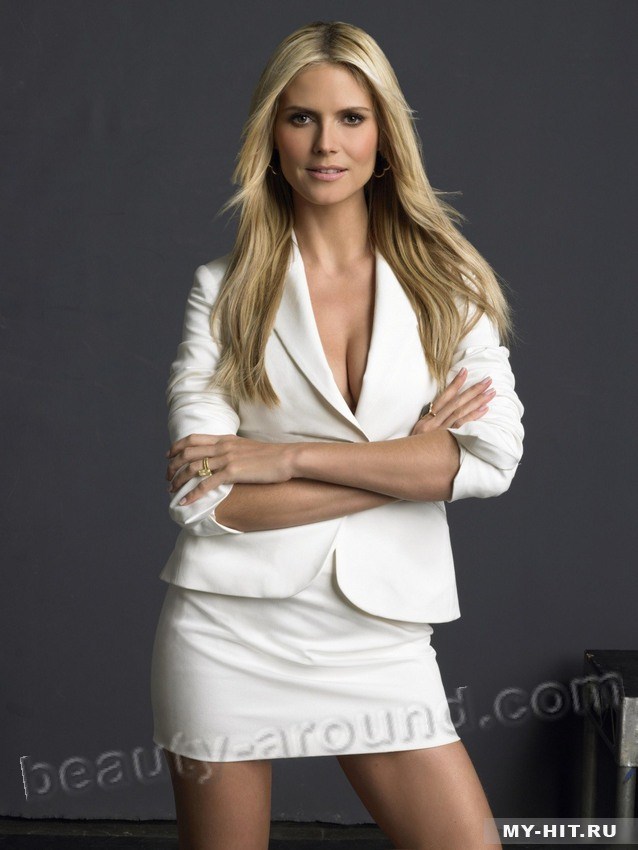 4. Ursula Thiess (May 15, 1924 – June 19, 2010) was a German film actress who had a brief Hollywood career in the 1950s.
Thiess began her career on the stage in her native Germany and by dubbing female voices in American films as Ursula Schmidt. After she married Georg Otto Thiess, she became Ursula Thiess and was featured in many German magazines, including several cover photos, as well as the cover of Life magazine, 1954, as an upcoming model, and she was dubbed the "most beautiful woman in the world." She left postwar Germany at the urging of Howard Hughes and signed up with RKO. She co-starred with Robert Stack in The Iron Glove (1952), Rock Hudson in Bengal Brigade (1954), Glenn Ford in The Americano (1955), and Robert Mitchum in Bandido (1956).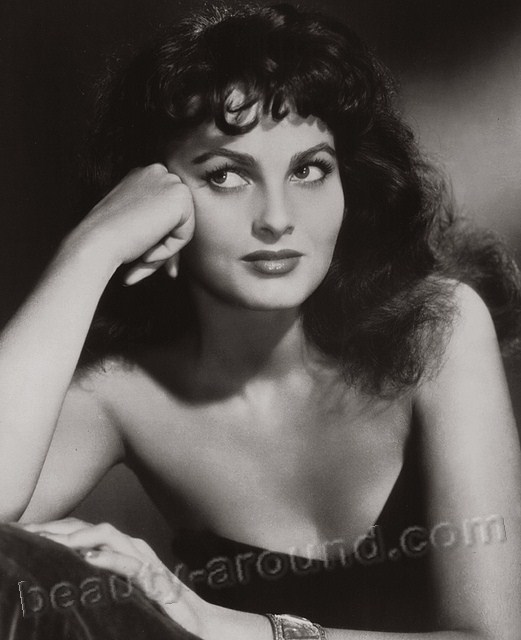 3. Julia Stegner (born November 2, 1984, Munich, Bavaria, Germany) - German model. Her career began with an appearance on the cover of the magazine "Elle" and covers of well-known international publication "Vogue", in advertising for Celine, Yves Saint Laurent, Dolce & Gabbana, Ralph Lauren and Dior. She became the face of well-known brands: "Aquascutum", "Guerlain KissKiss", goggles "Hugo Boss" and the spirits of "Hugo Boss" in 2007, in 2008 she became the face of "Meybelin" and "Gianfranco Ferre", in 2009 - a person advertising "Mercedes Benz".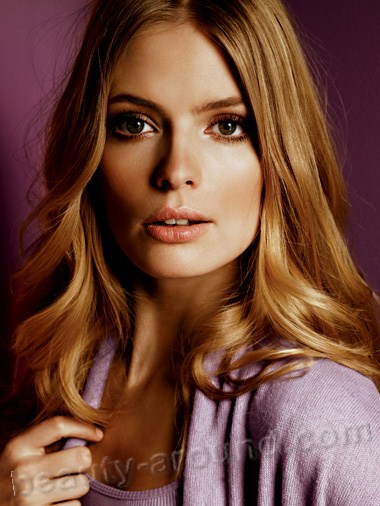 2. Nastassja Kinski (born 24 January 1961) is an actress who has appeared in more than 60 films, in both her native Europe and the United States. Kinksi's starring roles include her Golden Globe Award-winning portrayal of the title character in Tess and multi-awardwinner Paris, Texas, one of a number of films made with German director Wim Wenders. She has also starred in a remake of erotic horror classic Cat People. Born in Germany, Kinski began her career as a model.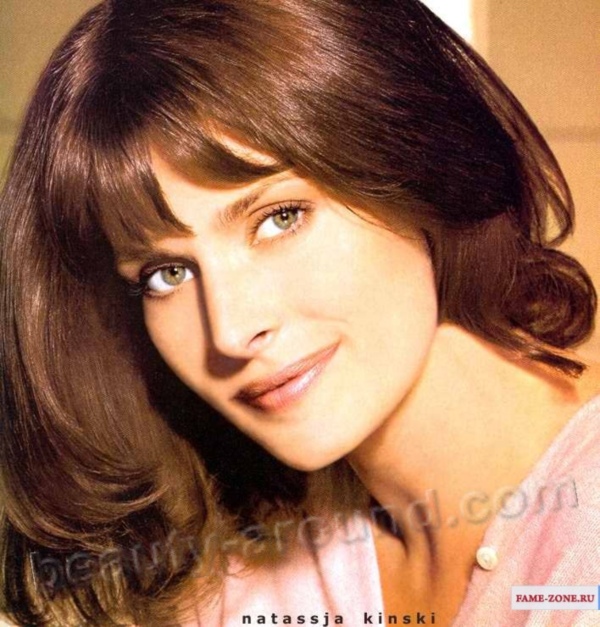 1. Dia Mirza (born as Dia Handrich on 9 December 1981) nicknamed Dee is a Indian model and actress who appears in Bollywood films. The actress along with her boyfriend Sahil Sangha and good friend Zayed Khan has started her own production house, Born Free Entertainment,their first film Love Breakups Zindagi made under the banner was released on 7 October 2011.