My Top 40 most beautiful Jewish women includes Israeli model, singers, beauty contest winner, and actresses from the U.S., Canada, UK and Russia. Some of them are Jewish by one of the parents. But combines these beautiful women are incredibly beautiful eyes of dark hazel to the bottomless blue, interesting and mysterious appearance. These Jewish women in addition to being beautiful - very well known.
40. Moran Atias (born April 9, 1981, Haifa, Israel) - an Israeli actress and model. She starred in the TV series "CSI: New York," as well as in the films "Days of Love", "The Roses of the Desert", "The Mother of Tears", "Land of The Lost", "The Next Three Days "," Crash ","Crazy Eyes ", etc. In 1997 she migrated to Germany, working as a model of the leading fashion houses in Germany. She won the beauty contest "Miss Globe International" and "Top Model". In 1998, she moved to Italy and worked on shows Gianni Versace.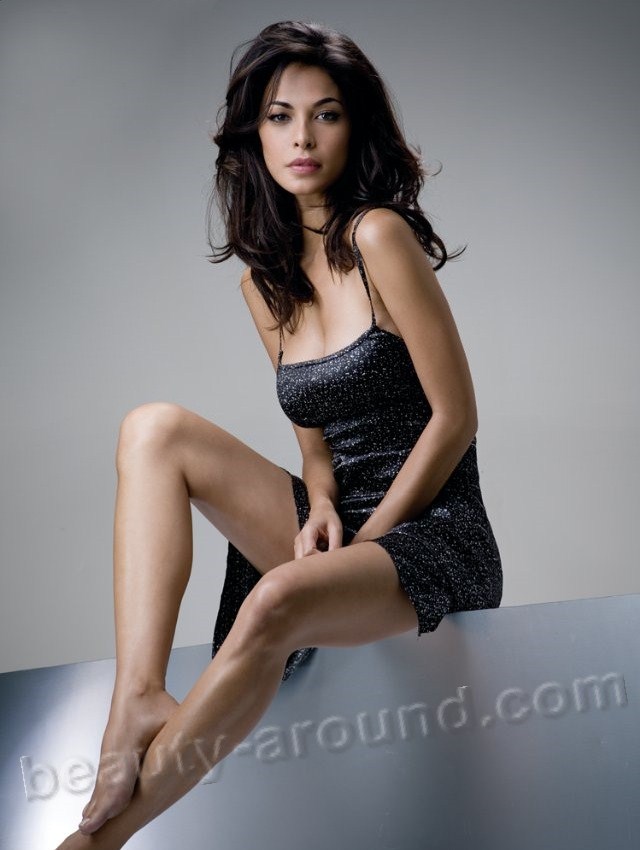 39. Rotem Sela (born August 16, 1983, Tel Aviv, Israel) - one of the famous Israeli top-models. With 15 years in the modeling business. In 2007, she worked in television as a reporter, in 2008, participated in the show "Dancing with the Stars", but was disqualified in the early stages.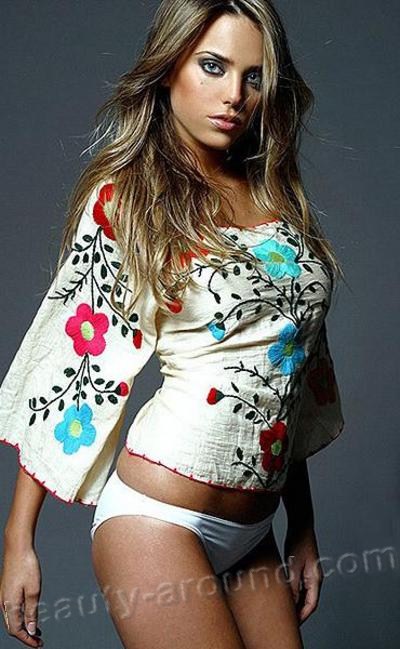 38. Mila Kunis (born August 14, 1983, in Chernivtsi, in a Jewish family, Ukraine) - American actress of film and audio. She made her debut in films in 1994, but her breakthrough in her career was the role in the movie "Forgetting Sarah Marshall." Also known dubbing Meg Griffin in the animated TV series "Family Guy." Her movies: "Black Swan," "Max Payne," "The Book of Eli", "Friends with Benefits".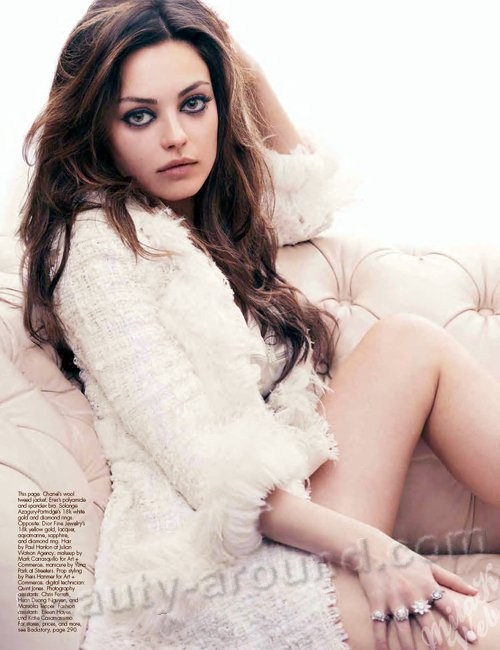 37. Alona Tal (born 20 October 1983, Herzilya, Israel) - an Israeli actress and singer.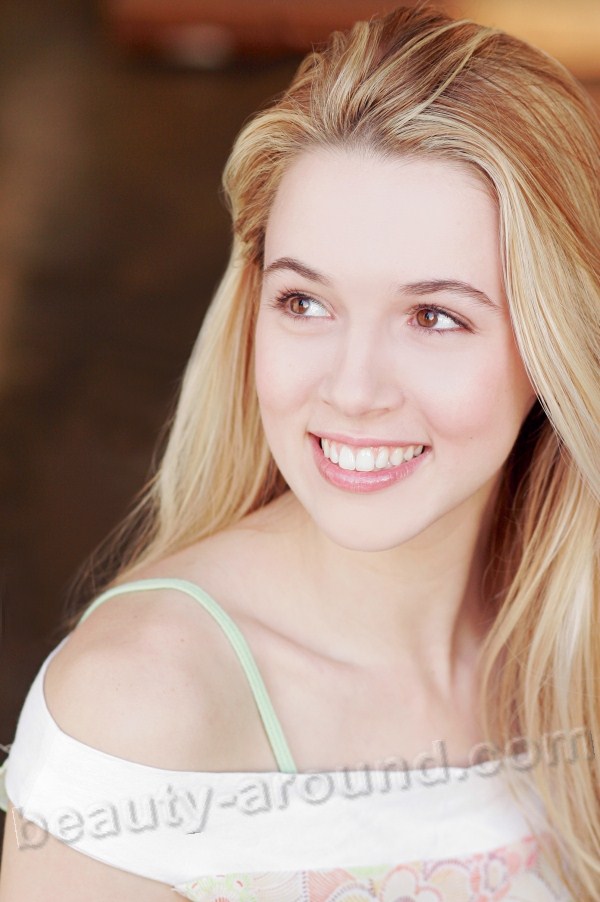 36. Orli Levi-Abukasis (born November 11, 1973, Beit She'an, Israel) - model, a popular TV host, Israeli politician, Knesset member of the 18th convocation of the party "Our Home - Israel."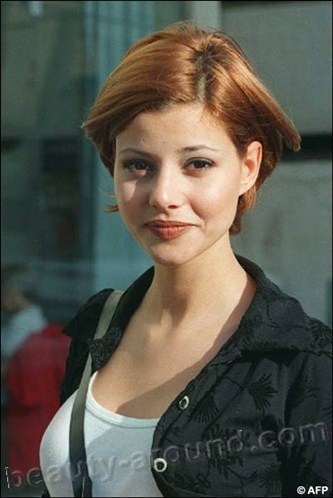 35. Keren Hasson (born 1989, Tel Aviv, Israel) - Israeli model.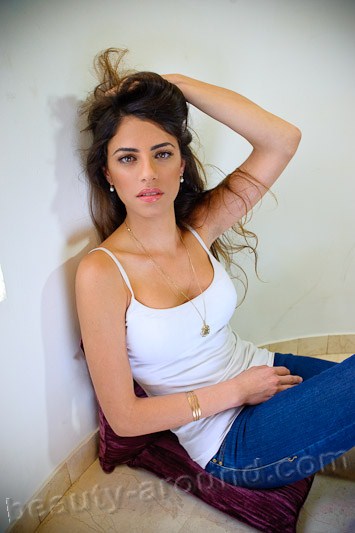 34. Dyan Cannon (nee Diane Semill Frisen, born January 4, 1937) - American actress, producer, director and screenwriter. Her mother was a Jew by birth, immigrated to the U.S. from Russia. In 1965, she married actor Cary Grant, who was older than her 33 years. In 1966, she gave birth to a daughter, Jennifer, later became an actress, and two years later the couple divorced. Her movies: "Bob & Carol & Ted & Alice," "Such Good Friends", "Heaven Can Wait."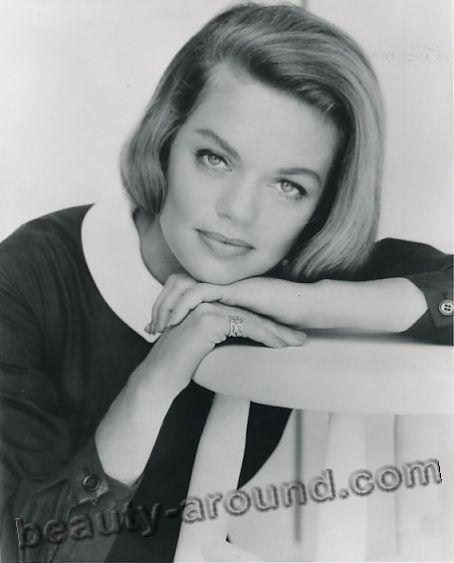 33. Tatiana Samoilova (born May 4, 1934, Leningrad) - Soviet actress, Honored Artist of the RSFSR, People's Artist of Russia (1992). Her mother was a Polish Jew. In school, Tatiana studied ballet. She graduated from the ballet school of the Stanislavsky and Nemirovich-Danchenko, and was even invited to study at the ballet school of the Bolshoi Theatre Maya Plisetskaya, but the craving for drama theater was stronger. After the film "The Cranes Are Flying" played in a few movies and disappeared from the screens. Second time talking about Tatiana after the screen the film "Anna Karenina." One of the most striking appearances in films in modern times - in the film, "There is no death for me," which tells of her life today, about loneliness and separation from her son.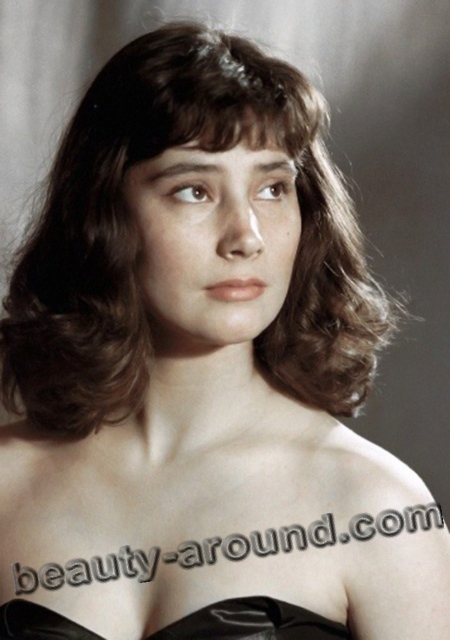 32. Noa Tishby (born May 22, 1975, Tel Aviv, Israel) - Israeli model, actress, producer, singer and politician. In 2007, was named the "The Sexiest woman in Israel." In the U.S., the actress starred in the movie "The Island" and the film "Ghosts of Girlfriends Past," and in numerous TV series, including "Charmed," "Star Trek: Enterprise" , "CSI: Miami," "Las Vegas," "NCIS" and others.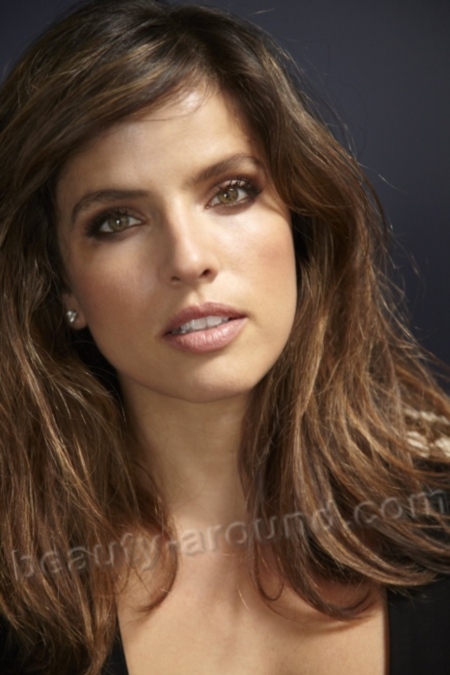 31. Yael Goldman (born August 29, 1978, Tel Aviv, Israel) - an Israeli actress, TV presenter and model.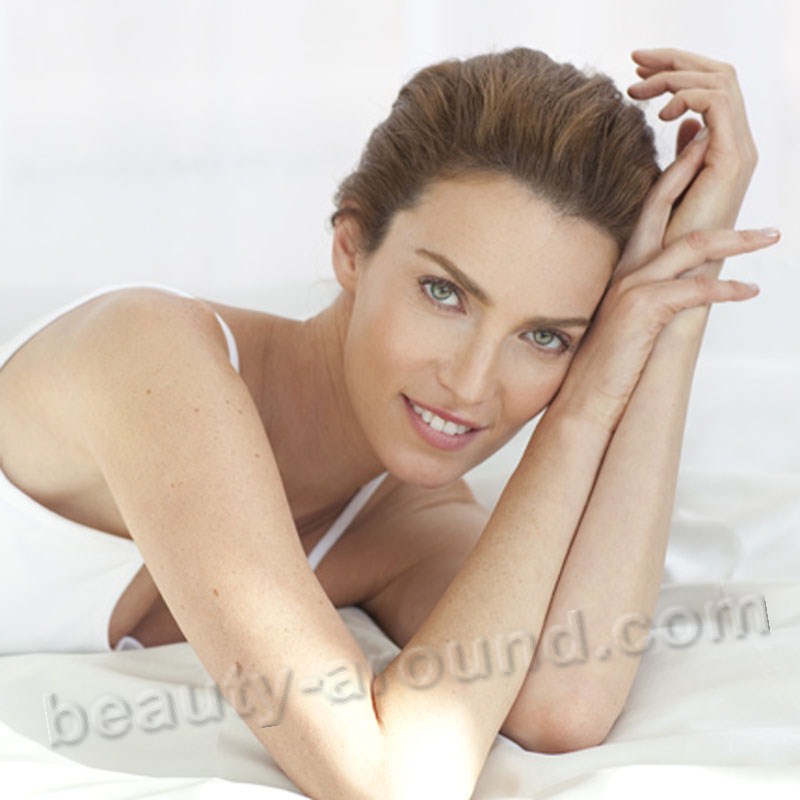 30. Maya Menglet (born August 8, 1935) - Soviet and Russian theater and film actress. In 1953 she enrolled at the Moscow Art Theatre School, was an actress opf Stanislavsky Theater, to which she gave 43 years and dreamed of playing all her life. But after the death of the chief director of the theater Lansky, everything changed, and then she migrated with her husband to Australia. Currently working in the Montreal Russian Drama Theatre Varpakhovsky. With the theater they toured many U.S. cities and Canada. In addition Maya Menglet worked in repertory productions of Russian Mikhail Kazakov. Despite emigration Maya Menglet and her husband Leonid Satanovsky remain citizens of Russia and occasionally travels to Moscow. Her movies: "It was in Penkovo", "Amended believe", "Big attraction", etc.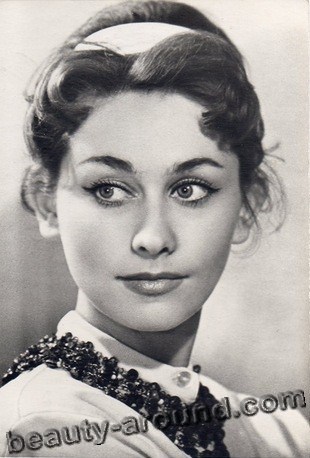 29. Alison Brie (born December 29, 1982, Pasadena, California, USA, on her mother was Jewish) - American actress, best known for roles in Annie Edison comedy television series "Community" and Trudy Campbell in "Mad Men" - the first three seasons of which were awarded the "Emmy "in the"Outstanding Drama Series "in 2008-2010. Other films: "The Last Lesson", "One of our night", "Montana Amazon," "Scream 4." Men's Journal «Maxim» Alison Brie included in its list of «Hot 100" for the year 2010 on 99 place.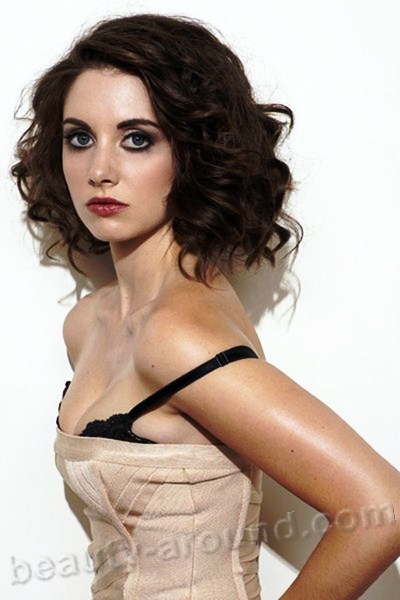 28. Amanda Peet (born January 11, 1972, New York, USA, on her mother was Jewish) - American film and television actress. Broad recognition thanks to the movie "The Whole Nine Yards." Also known for the films "Identification", "Syriana", "The Ex", etc.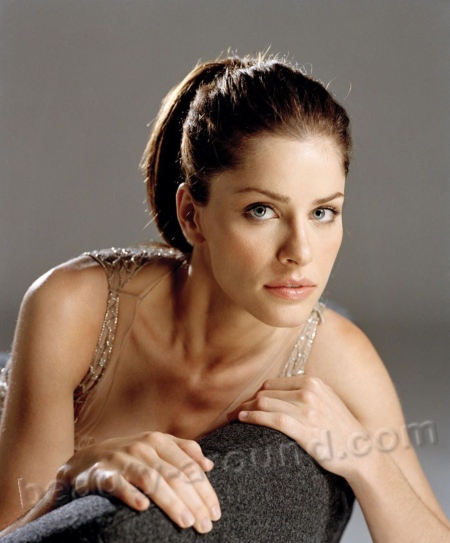 27. Shani Hazan (born 1993) - Israeli beauty queen "Miss Israel 2012." Her height is 182 cm.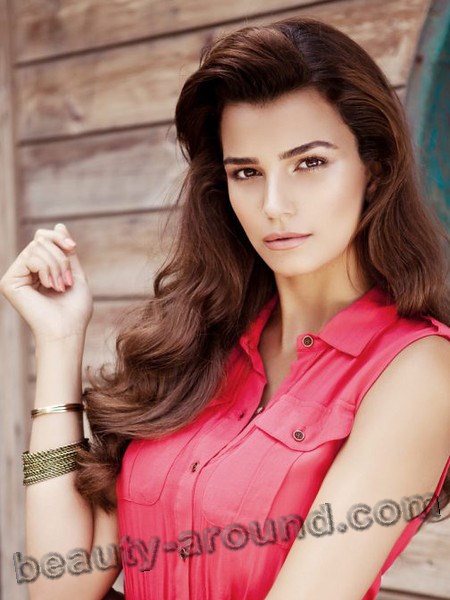 read also: The winner of Miss World 2012
26. Mia Kirshner (born January 25, 1975, Toronto, Ontario, Canada, for her father was Jewish) - Canadian actress and social activist. Known for the role of Elizabeth Short film "The Black Dahlia" and the role of Isabelle Flemming from the TV series "The Vampire Diaries."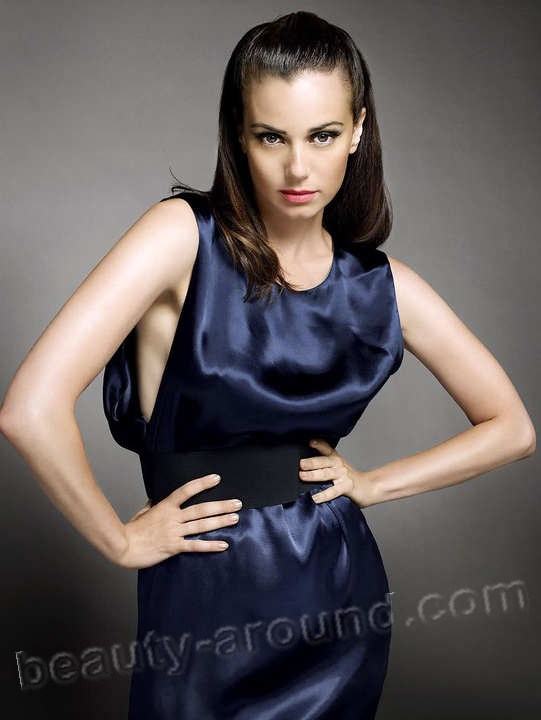 25. Donna Feldman (born April 28, 1982, Calabasas, California, was born to the Israelites with the Russian and Polish roots) - American model and actress. In 2005 and in 2008 she entered the list of the 100 sexiest women in the world. Known for her role in the movie "Don't Mess with the Zohan". She starred in numerous commercials, music videos and photo shoots for well-known magazines. In 2009, she became a fashion model magazine «Maxim».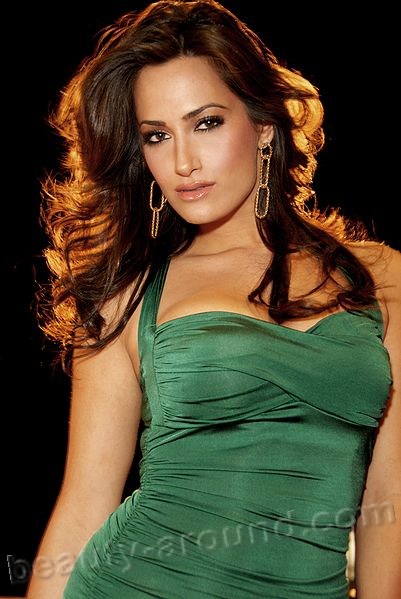 24. Emmanuelle "Emmy" Rossum (born September 12, 1986, New York, USA, on her mother was Jewish) - American actress and singer. The first film that brought her fame, became "Songcatcher", "An American Rhapsody" and "Appassionata". However, the present recognition of the world community came to her only after-rent the movie "Mystic River." Later she starred in the disaster film "The Day After Tomorrow" and "Poseidon." In 2010 joined the cast of the television series "Shameless" as the leading actress. In 2007, released their debut album "Inside Out", as well as a Christmas album "Carol of the Bells".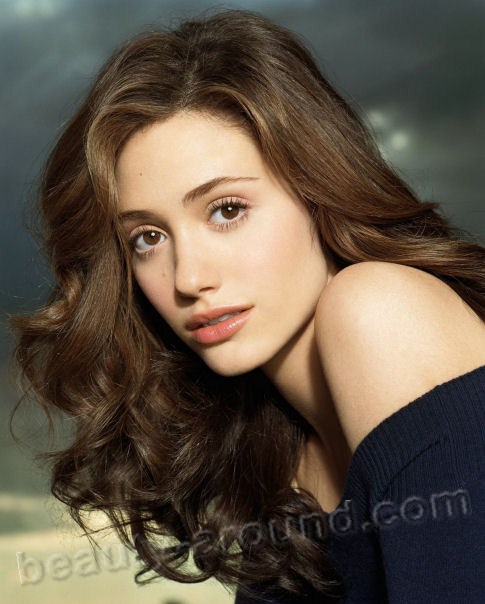 23. Erin Heatherton (born Erin Heather Bubley; March 4, 1989) is an American fashion model. Her family is Jewish, and she attended Solomon Schechter Day School, a Jewish day school, as well as Niles North High School. She launched her career in New York City, walking for Diane von Fürstenberg, and has since modeled for Shiatzy Chen, Oscar de la Renta, Tommy Hilfiger and others. She has appeared on the cover of D, Grazia, Velvet, and MUSE.Heatherton is featured on the Victoria's Secret website and is currently a Victoria's Secret Angel. She walked in the Victoria's Secret Fashion Show in 2008, 2009, 2010, 2011 and 2012.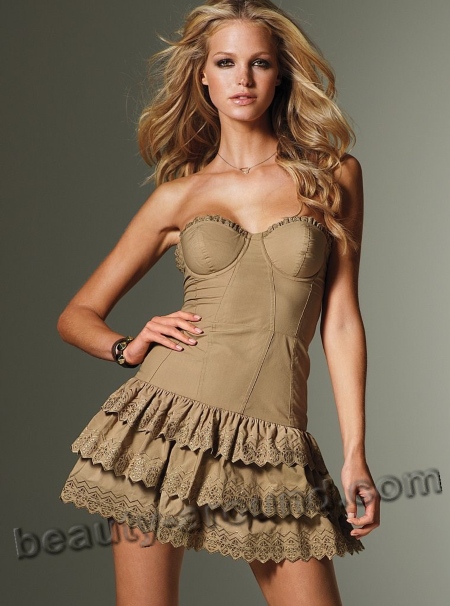 read also: The most beautiful Hollywood actors

22. Lauren Bacall (born September 16, 1924) - American actress, recognized by the American Film Institute one of the greatest movie stars in Hollywood history. Widow of Humphrey Bogart, "the mistress of the hole" Rat pack. She is the winner of the honorary "Oscar" (2009), winner of two "Golden Globe Awards" and two awards of "Tony." Lauren was born in New York in a family of Jewish immigrants from Poland and Germany, a cousin of President Shimon Peres. Her films: "To Have and Have Not", "How to Marry a Millionaire," "Murder on the Orient Express," "The Mirror Has Two Faces."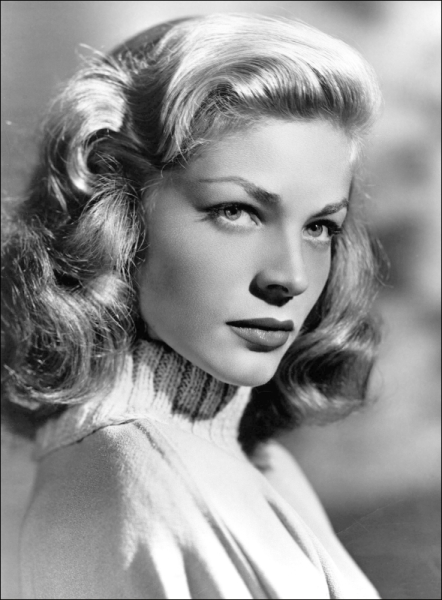 21. Anouk Aimee (real name Françoise Soreyya Dreyfus, born. April 27, 1932, Paris) - French actress. Jew by her father, but was raised in the Catholic faith, but later converted to Judaism. One of the most popular French actress 1950-1960's. Her movies: "La Dolce Vita", "Fellini's 8 ½", "A Man and a Woman", "A Leap in the Dark", etc.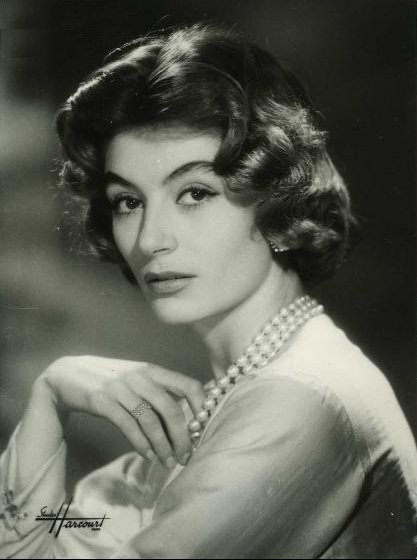 20. Shalom Harlow (born December 5, 1973, Oshawa, Ontario, Canada) - Canadian top model and actress. Name Shalom in Hebrew means "peace." Started modeling right after high school. She worked on the shows most famous fashion houses, including Yves Saint Laurent, Gucci, Calvin Klein and Valentino and has appeared on the covers of magazines such as Vogue, Harper's Bazaar, Marie Claire and ELLE. She conducted on the American television program MTV House of Style. In 2007, according to the magazine Forbes has 13 of the 15 highest-paid models in the world. Her movies: "In & Out," "Vanilla Sky," "How to Lose a Guy in 10 Days", etc.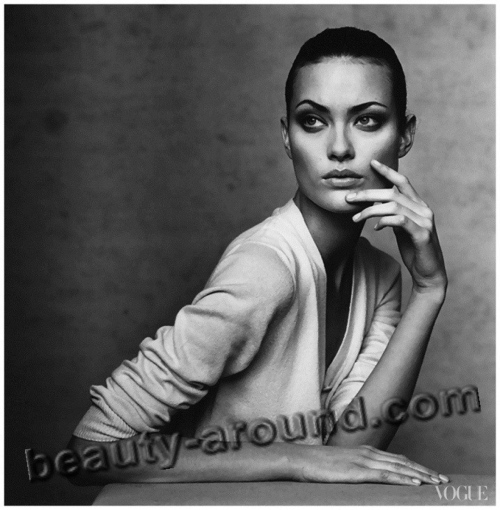 19. Bar Refaeli (born June 4, 1985, Hod HaSharon, Israel) - Israel's top model. With 15 years actively removed for fashion magazines such as Vogue, Harper's Bazaar, ELLE, GQ and Maxim and presents different brands around the world. She worked on the catwalk for Armani, Roberto Cavalli, Gucci, Valentino, etc. She has participated in shows firm Victoria's Secret. In March 2009, became the winner of the Women's International Award (Women's World Award) in the "Style". She starred in the film "A wonderful blessing."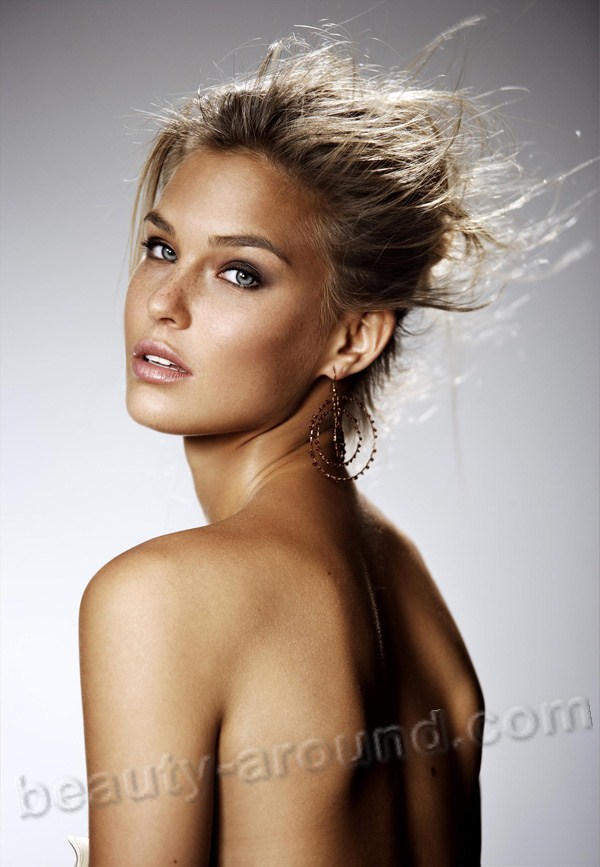 18. Nora Arnezeder (born May 8, 1989, Paris, France) - French actress and singer. Her father - an Austrian, and her mother - an Egyptian Jew. Nora for the first time appeared on the screen in the TV series "Commissaire Valence" in 2007, after which she was lucky to get cast in a feature film "Paris! Paris". For this role, the actress received a number of awards, and sounded in the film composition in its own performance was nominated for an Oscar for best song. In 2009, she became the face of the house «Guerlain» and flavor «Idylle». Her movies, "The Worlds", "Cruise", "Maniac", episode: "Xanadu." In 2013, due for release film "Angelique, the Marquise of the Angels", where the actress will play a major role.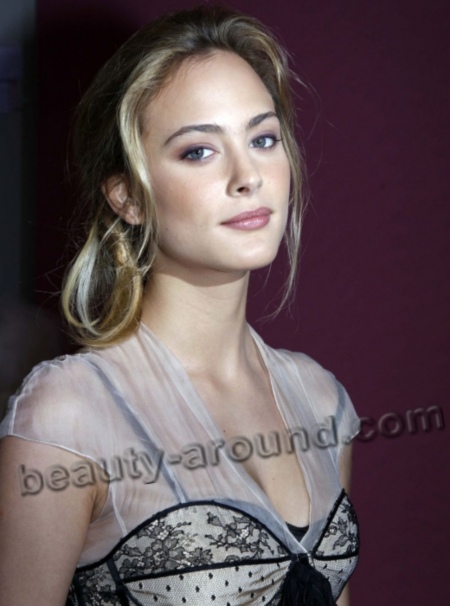 17. Barbara Bach (Goldbach at birth, born Aug. 27, 1947, Queens, New York, USA) - American actress and model. Played the role of James Bond's girl in the movie "The Spy Who Loved Me." Wife of Ringo Starr, drummer The Beatles. Her mother was Irish, her father - a Jew from Austria.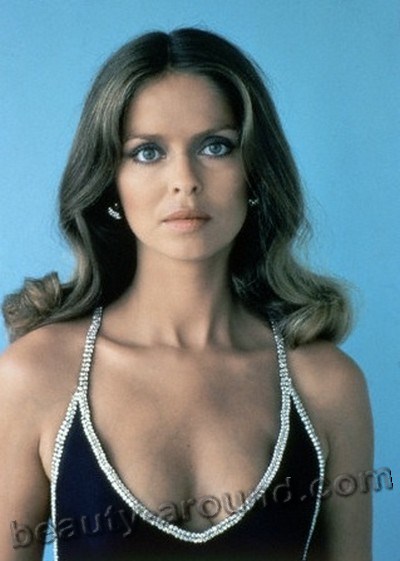 16. Yael Nizri (born 1988, Kiryat Shmona, Israel) - winner of "Miss Israel 2006", represented Israel at the international contest "Miss World 2006".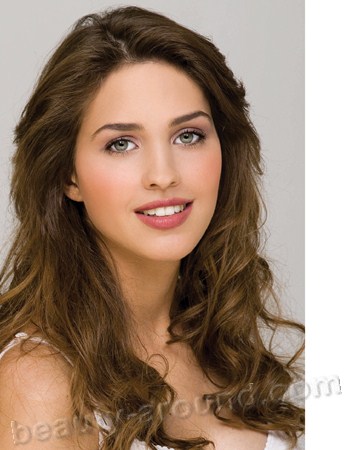 15. Winona Ryder (born October 29, 1971, Minnesota, USA, parent-child of Jewish immigrants from Russia and Romania) - American actress, twice nominated for film award "Oscar". Her films: "The Age of Innocence," "Little Women," "Reality Bites," "Autumn in New York", "Star Trek" and others.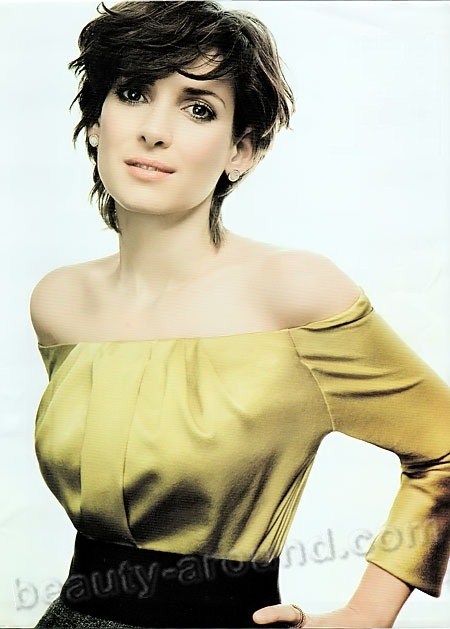 14. Emmanuelle Chriqui (born December 10, 1977, Montreal, Quebec, Canada, from a family of Moroccan Jews) - Canadian actress. In May 2006, Maxim magazine has made it under the number 37 in the annual list of the Hot 100. In 2008, received the Young Hollywood Award for Excellence. Her movies: "Detroit - Rock City", "You Don't Mess with the Zohan", "The Crow: Wicked Prayer", "5 Days of War", "The Mentalist", etc.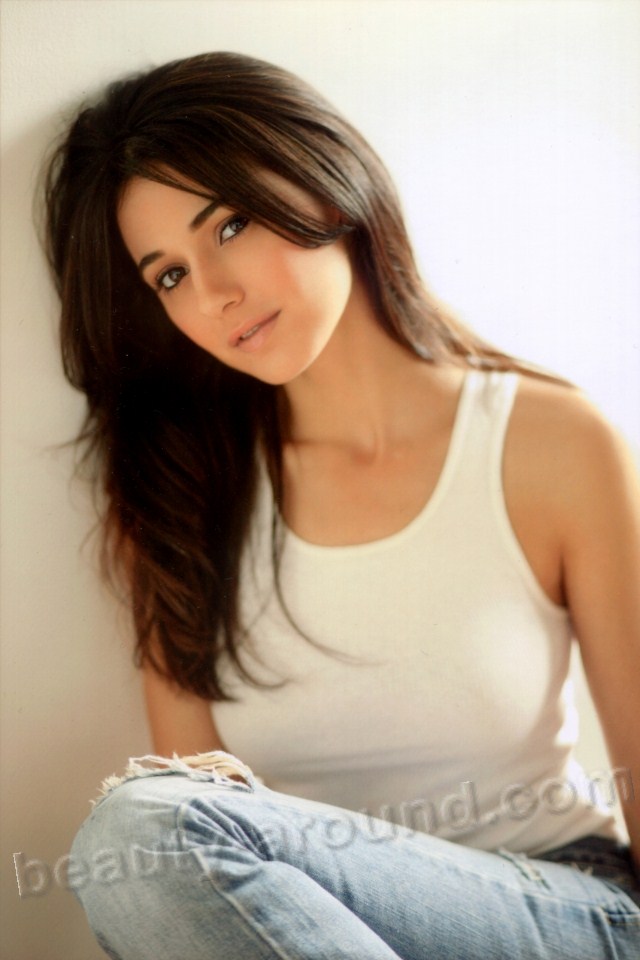 13. Rachel Weisz (born March 7, 1970, London, UK, for her father was Jewish, her mother is of partial Jewish ancestry) - British actress, Academy Award "Oscar". Her films: "Chain Reaction," "Stealing Beauty," "The Mummy," "Constantine", etc.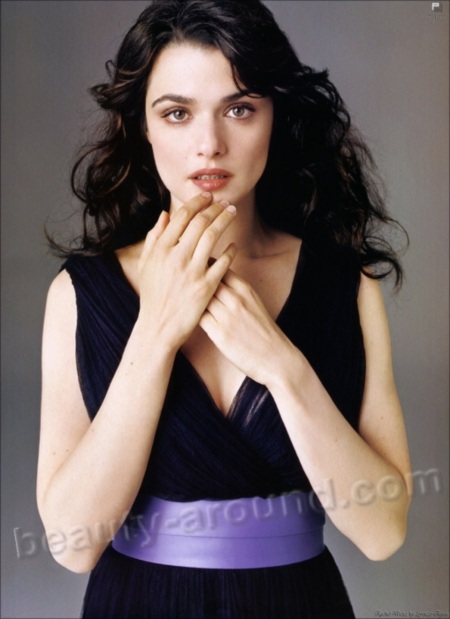 12. Agam Rodberg (born February 8, 1986, Moshav Ramat Zvi, Israel) - Israel's top model, actress. She starred in the television series, "Our Song" and "Champion."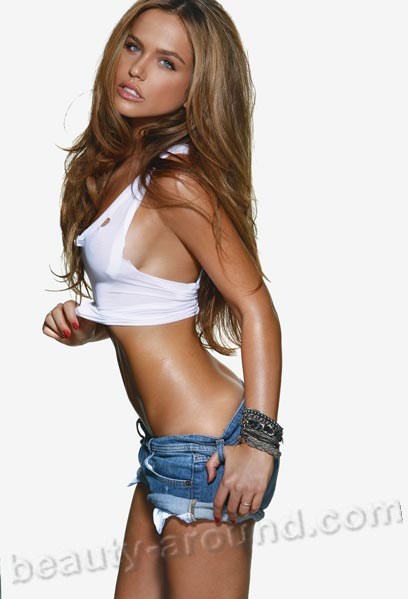 11. Gwyneth Paltrow (born September 27, 1972, Los Angeles, for her father was Jewish) - American actress and singer, winner of an "Oscar" for Best Actress in 1998 and the "Emmy" in 2011 in the category "The best guest actress in a comedy television series" . Her films: "Emma," "Shakespeare in Love", "Proof", "The Royal Tenenbaums", "Sylvia", "Iron Man", "Two Lovers" and others.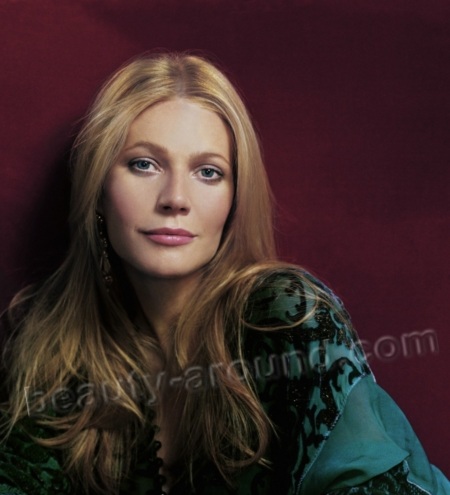 10. Paulette Goddard (nee Marion Pauline Levy, Goddard - mother's maiden name, June 3, 1910 - April 23, 1990) - American actress nominee for "Oscar." Jew by her father. She was the wife of Charles Chaplin and Erich Maria Remarque. The best-known role was played in the films of Charlie Chaplin "Modern Times" and "The Great Dictator." In the movie "Gone With the Wind" was supposed to play the role of Scarlett O'Hara, but the contract was canceled because of the uncertainty of registered marriage to Chaplin. Her other films: "Young Hearts", "Women", "The Cat and the Canary," "The Great Dictator", "Second Chorus."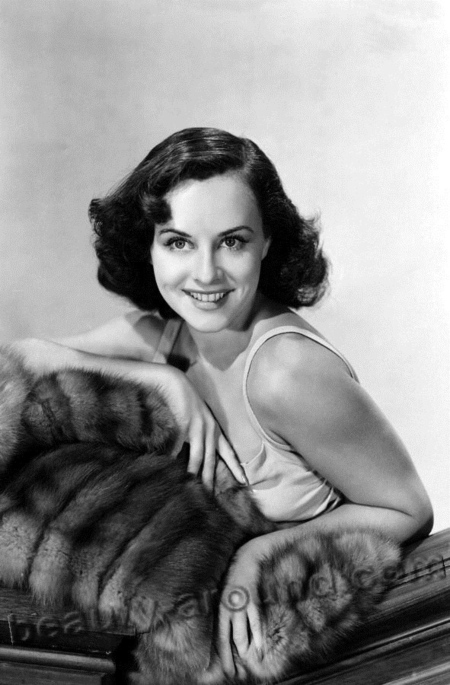 9. Dianna Agron (born April 30, 1986, Savannah, GA) - American actress and singer. Best known by participating in the American TV series "Glee", where she performed the role of Quinn Fabray. Her father - a Jew of Russian descent, her ancestors were Agronsky name, but it was reduced by immigration officials. She is not only an actress, but also a model, which was withdrawn in advertising campaigns and magazines. Her other films: "Burlesque", "I Am Number Four".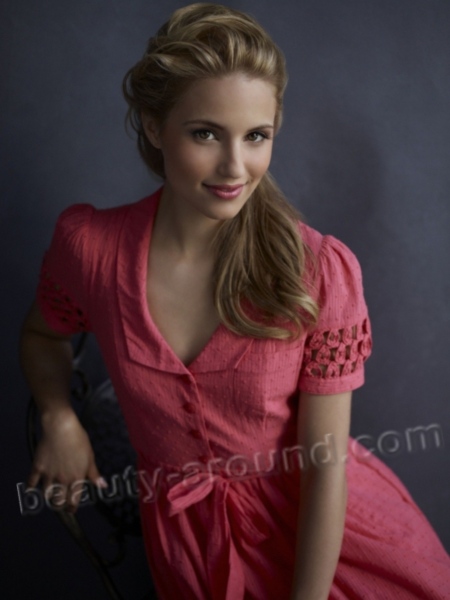 8. Josie Maran (real name - Joanna Selhorst Maran, born May 8, 1978, San Francisco, USA) - American top model and actress of Russian-Jewish descent on her father. At 17, she signed a contract with modeling agency Elite Model Management, Los Angeles. In 1998 he appeared on the cover of Glamour, and has become a model in the campaign Guess summer and autumn of 1998, after she participated in more than 25 different projects, including the video "Everybody" group Backstreet Boys. She crossed the country to join the New York division of Elite. In 1999, it entered into a long-term contract with Maybelline. Three consecutive years (2000-2002) appeared in the edition of Sports Illustrated Swimsuit. In June 2007, launched its own line of cosmetics Josie Maran Cosmetics. Her movies, "The Aviator," "Little Black Book", "Van Helsing."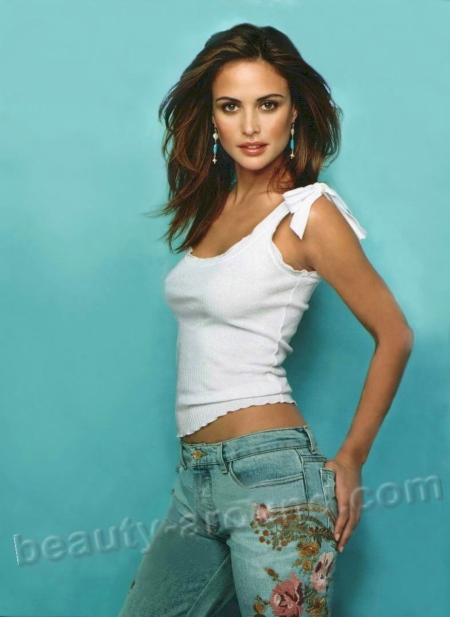 7. Kim Edri (born 1988, Sedrot, Israel) - Israeli beauty queen, won the title "Miss Universe 2011 Israel" and represented her country at the international competition "Miss Universe 2011".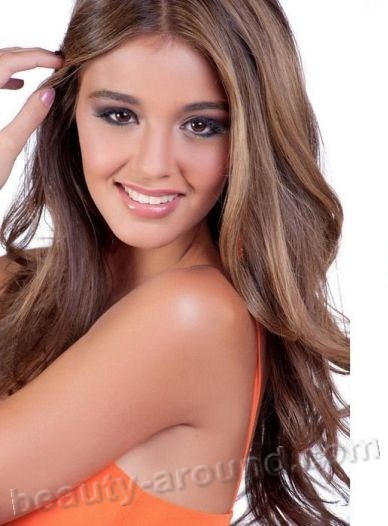 6. Gal Gadot (born April 30, 1985, Rosh HaAyin, Israel) - an Israeli actress and model. In 2004, at the age of 18 years, was awarded the title of "Miss Israel 2004". In the same year represented her country at the "Miss Universe" in Ecuador. After the competition it offers flooded Israeli modeling agencies Elite, Super-Pharm, and others, as well as European companies La Perla Lingerie, Arena, Danza, Esprit. Featured on the covers of fashion magazines. In 2007 took part in a photo shoot for the magazine Maxim, organized for Israeli models, the last serving in the Israeli army. In 2008, with a role in the film "Fast & Furious", and in 2011 starred in its sequel - in "Fast Five".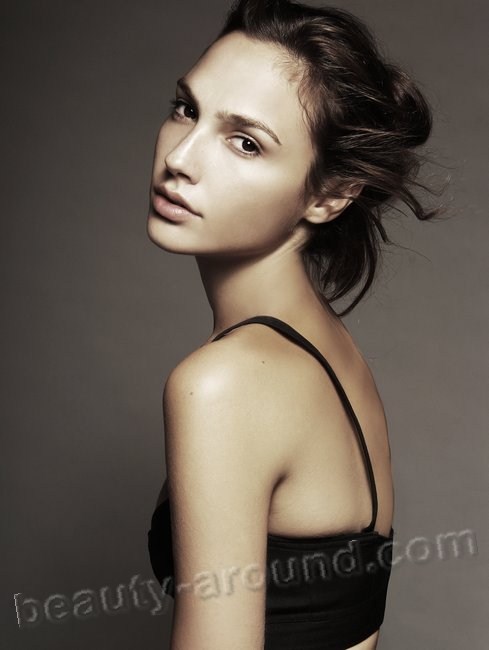 5. Miri Bohadana (born October 12, 1977, Beer Sheva, Israel) - Israeli model, actress and television presenter. She began her professional career at 15 years of age. She took part in the contest "Miss Beer Sheva." Two years later, try your hand at All-Israeli beauty pageant, where she was chosen as "Vice-Miss Israel 1995". Then went to South Africa to take part in the "Miss World", which took third place. After that, a career in the modeling industry has gone very well. She starred in commercials leading companies, both in Israel and abroad. Among her works shooting for "royalty Pierre Cardin, Ferrero Rocher," jewelry house "royalty" and other brands. The first work in film began shooting for the film "Eskimo Limon". After them, it has become popular and has starred in many Israeli films and television programs conducted on satellite TV channels.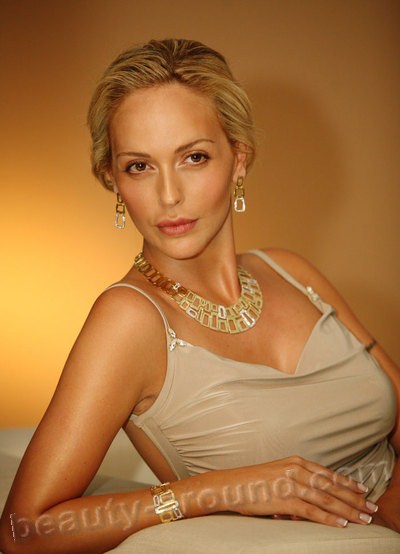 read also: The most beautiful TV hosts of the world
4. Natalie Portman (born June 9, 1981, Jerusalem, Israel) - an American film and stage actress of Jewish descent. Best known by the participation in the movie "Leon" (debut role), and thanks to the trilogy of "Star Wars". Winner "Oscar","Golden Globe", BAFTA and "Saturn" in the "Best Actress" for her role in "Black swan".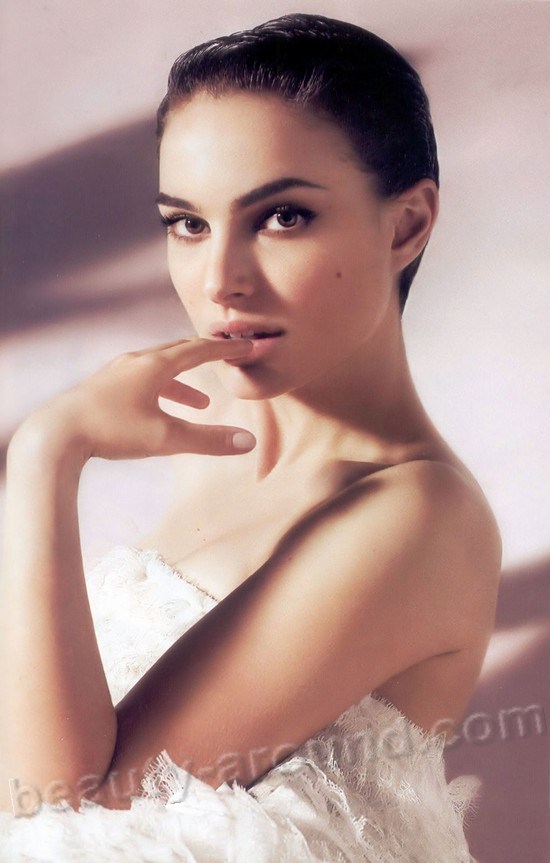 3. Esti Ginzburg (born March 6, 1990, Tel Aviv, Israel) - Israel's top model and actress. Started modeling at the age of 8 years old and her first contract was to shoot in the advertising of milk. At 14, she signed a contract with modeling agency Elite Models. In 2007, appeared on the cover of ELLE. And then became one of the favorites of Sports Illustrated, she appeared to them three years in a row - 2009, 2010 and 2011. In 2010 - one of the leading models «Victoria's Secret».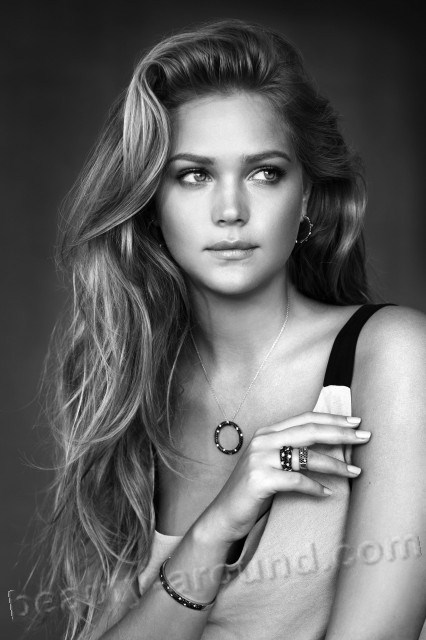 2. Hedy Lamarr (born Hedwig Eva Maria Kiesler, November 9, 1913 - January 19, 2000) - popular in the 1930s and 1940s, the Austrian and later American film actress and inventor. The daughter of Jewish parents. In addition to the movie, was a scientist. In 1942, patented a system to operate at a distance of torpedoes. World fame brought her Czech-Austrian film "Ecstasy", which is due to innocent scenes swimming in the lake, has been banned in several countries. After a failed marriage, Hedy went to Hollywood, where her career is developing rapidly, starred in such films as: "Algiers", "Lady of the Tropics", "Tortilla Flat", "Samson and Delilah". She was married six times, had three children.

1. Elina Bystritskaya (born April 4, 1928, Kyiv, USSR) - a prominent Soviet and Russian theater and film actress, and teacher. She was born into a Jewish family. Since the 1950s, appearing in films. She performed the role of Lena Alekseenko in the movie "In days of peace," Elizabeth Maximovna in "Unfinished story", Aksinya in "Silent Don" the novel by Mikhail Sholokhov, Lelia in "Volunteers", Xenia Rumyantseva in "It remains to people," and many other films.