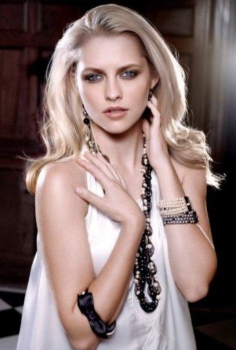 ** After payment please send screenshot of payment to email: This email address is being protected from spambots. You need JavaScript enabled to view it.

* ATTENTION: Paypal votes may be counted duaring 12 hours after payment

Share with your friends and your favorite actor (actress) will be have more votes :
Results of voting:"Most Beautiful Australian Woman"
Teresa Palmer is a popular Australian actress. She became famous after the role in the film "Warm Bodies".
Biography
Teresa Palmer was born on the 26th of February in 1986 in Adelaide (Australia). Her father was an investor and her my mother worked as a nurse. Teresa was the only child in the family, so she got a lot of attention and love from parents. In spite of this, the girl did not know luxury and lived modestly in the childhood. Her parents were divorced, but Teresa spent a lot of time with her father on his farm.
Teresa had finished high school and started entering Mercedes College University. From an early age she was interested in the cinematography and decided to devote her life to acting. She became a member of the competition "Search for a movie star" to show her talents and abilities and to meet with directors,. Competition took place at the city level.
She worked as an animator after university. She attracts customers to the shopping centers of the city on weekends.
In order to realize his dream of becoming an actress, Teresa Palmer studied acting classes. But she had to think about how to earn money on her own needs, so Teresa had to work in a restaurant and in a clothing store.
Her career
She left her photos in the actor`s agency when she was a schooler and soon she was invited to audition in the student film "2:37". The role of aspiring actress had a success and she even received an award from the Australian Film Critics. The movie went to the festival in Cannes, where it was a successful too. Such a response to the first Teresa`s job was the best beginning of an acting career.
Teresa Palmer moved to Hollywood to develop in the acting profession and to have more prospects. She was invited to the role in the film "Jumper", but soon the director took a film crew another actress.
There was serious work in the movie "Bedtime Stories". It was filmed in 2008. Then the film "The Sorcerer's Apprentice" came, where Teresa participated.
Another step in the creative career was the role in the film "I - the sixth". Teresa had to play the stranger and she coped very well this challenge. Actress had to be trained in the martial arts for the film.
2012 was marked for Teresa by roles in the film "Warm Bodies" and then she was invited to the main role in "The body of our bodies." So the actress began to get more and more interesting proposals and her career is developing quite successfully.
Personal life
Teresa Palmer is married to an actor Mark Webber. The couple raised the son, which name is Bodie.