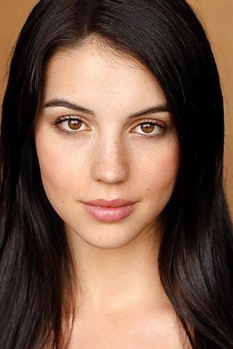 ** After payment please send screenshot of payment to email: This email address is being protected from spambots. You need JavaScript enabled to view it.

* ATTENTION: Paypal votes may be counted duaring 12 hours after payment

Share with your friends and your favorite actor (actress) will be have more votes :
Results of voting:"Most Beautiful Australian Woman"
Adelaide Kane is young, but already rather popular Australian actress.
Biography
Adelaide Kane was born on August 9, 1990 in the Australian city of Perth. Her parents, in addition to the daughter, brought up also the son, the younger brother of Adelaide. When the girl has reached school age, parents have sent her to the Anglican Saint School of Hilda where she has got the general education.
In the childhood Adelaide has begun to be interested in a film world, an actor's profession. She tried to participate in various theatrical performances which were organized at school. And this hobby of cinema has soon developed into big dream to become the actress, the famous and favorite audience.
The beautiful and talented girl was helped with implementation of the dream by her moving to Melbourne in 2006. After that, she was included on shootings in the TV series "Neighbours" which had a big success.
Creative career
In 2006 Adelaide Kane has won competition from the Dolley magazine and the prize was a role in TV series "Neighbours".
The girl has perfectly coped with a debut role, and it again has confirmed that she is on the right track and she can devote herself to actor's career.
After shootings in a TV series "Neighbours", Adelaide Kane has begun to receive new roles. In 2009 she has got working on a role in the project Power Rangers R.P.M.
Then the offer to play in the television movie "Secrets of the Mountain" has arrived. Actor's work very much was pleasant to young Adelaide; she tried to play each role at the high level even if it was not the lead role.
In 2010 Adelaide Kane has played Charlie's girl in the serial history "Pretty Tough".
Every year has begun to bring to the beginning, but already famous, actress, new offers from directors and producers. One more her work was shootings in TV series "Teen Wolf". And among the most interesting leading roles is Maria Stewart's role in TV series "Reign".
Adelaide Kane already received more than once well-deserved rewards for successful works. At a television festival in Monte-Carlo in 2014 she got a prize in the nomination "The Outstanding Actress in Drama Series". This award she was handed for Maria Stewart's role.
Private life
Adelaide Kane tries not to advertise the personal relations, but nevertheless, journalists could obtain information on several of her novels. In particular, she met the actor Connor Paolo, but after a while they parted. Now editions write about Adelaide's affair with the actor Ian Somerhalder which played in a popular TV series "The Vampire Diaries".