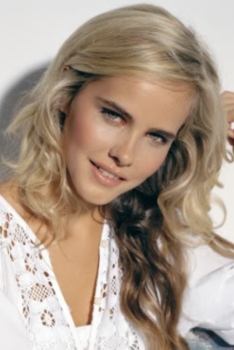 ** After payment please send screenshot of payment to email: This email address is being protected from spambots. You need JavaScript enabled to view it.

* ATTENTION: Paypal votes may be counted duaring 12 hours after payment

Share with your friends and your favorite actor (actress) will be have more votes :
Results of voting:"Most Beautiful Australian Woman"
Isabel Lucas is the beginning Australian actress who has become famous after shootings in the movie "Transformers".
Biography
Isabel Lucas was born in the Australian city of Melbourne (Victoria) on January 29, 1985. Her father was an indigenous Australian, and the mother had the Swiss roots. The girl has spent the first years in the hometown, but then all family has moved to mother's homeland Switzerland. There they have lived only year, and then have again returned to Australia.
Soon Isabel has gone to school where she studied together with the sister. It is interesting that in this educational institution also children of the Australian natives studied, and it has allowed Isabel Lucas to get acquainted with their traditions, legends.
At school Isabel has interested in cinema, an actor's profession. She tested the creative capabilities on various school representations, and after finishing school the girl has arrived in the Victorian college of arts, where she studied drama skill. Isabel studied also at Technological university of Queensland.
In 2003 Isabel met the Sydney agent Sherron Meyssner who has paid attention to the attractive, effective girl and has offered her services for searching of roles in movies, advertisements.
In 2008 the beautiful and talented girl possessing bright appearance, dreaming of actor's glory has moved to Los Angeles.
Creative career
The first role which has got to Isabel Lucas was in a TV series "Home and Away". The series were rather popular, had many fixed viewers, and the beginning actress who debuted in it, directly have purchased admirers. In this project the girl worked about three years.
The beauty Isabel was often invited for shooting in various rollers. This work added experience to the beginning actress, although it is not such considerable as roles in movies. The girl became more self-assured and quietly kept in front of the camera.
The actress considers as successful the invitation to shooting "Transformers: Revenge of the fallen".
The picture has been shown in many countries, everywhere made success and has made known actors who acted in it. Good luck to the actress was brought also by shootings in the picture "Daybreakers".
Soon Steven Spielberg has invited

Isabel Lucas

in the historical picture "Pacific Ocean".
Interesting facts
Isabel Lucas is an active defender of the nature and possesses a rank of "the most sexual vegetarian of Australia". She constantly supports activities of charity foundations. Isabel likes to spend house time, with favorite pets.