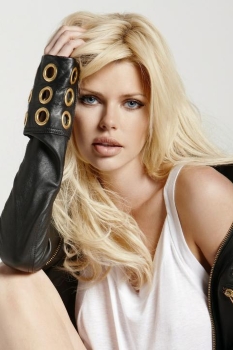 ** After payment please send screenshot of payment to email: This email address is being protected from spambots. You need JavaScript enabled to view it.

* ATTENTION: Paypal votes may be counted duaring 12 hours after payment

Share with your friends and your favorite actor (actress) will be have more votes :
Results of voting:"Most Beautiful Australian Woman"
Sofie Monk is the popular Australian actress, model and the singer.
Biography
Sofie Monk was born on December 14, 1979 in England, but after a while the family moved to Australia and was equipped for residence in the city of Gold Coast. A full name of the actress is Sophie Charlene Akland Monk.
The girl got a good education; she studied at MacGregor School and Somerset College. In the childhood the future actress was interested in a film world, with pleasure she participated in various school representations, appeared on stage during children's holidays. Sofie was also engaged in the Center of art development. Participation in the show "Popstars" became one more step to future profession.
In school days Sofie trained in a vocal.
After graduation, in 1999, the girl decided to respond to the interesting announcement of searching talented girls who are able to sing and well dance. In this decision of Sofie Monk mother supported her. By this way the girl got to the show "Popstars". Singing and ability to dance very much were useful to the future celebrity and right after listening she was taken in new group.
Creative career
Participation in show was very important stage in Sofie Monk's life. Girls from group constantly trained and soon even recorded a debut single which became popular in many countries. In Australia, the single even some time was in the twenty of the most popular. The Popstars group gave concerts and right after listening she was taken in new group in the country, even held two big tours. But, in 2002 the popular collective broke up.
Then Sofie decided to act independently and soon she recorded the solo single, and after a while entered the album "Calendar Girl". Songs of this album were amazing, in them modern music had something in common from classical.
Having felt surely as the singer, Sofie Monk has decided to subdue also Hollywood. At first she received only bit parts. But, soon directors became more serious treats the actress and in 2006 she has received a role in the comedy "Date Movie". At the same year the young woman has played in a film "Click".
Every year has begun to bring to Sofie Monk new roles. Perhaps, movies with her participation are also not masterpieces, but they have helped the actress to improve professional skill. Sofie with each new role became more and more popular and demanded. Among the last films with her participation are "Sex and Death 101", "The Hills Run Red".
Also Sofie is known as a model which participates in displays of the most known Fashion houses.