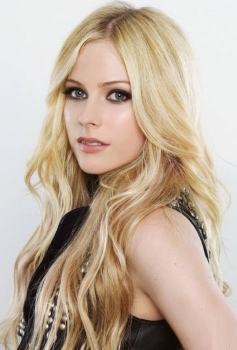 ** After payment please send screenshot of payment to email: This email address is being protected from spambots. You need JavaScript enabled to view it.

* ATTENTION: Paypal votes may be counted duaring 12 hours after payment

Share with your friends and your favorite actor (actress) will be have more votes :
Results of voting:"Most Beautiful Canadian Woman"
Avril Lavigne is a popular actress and singer from Canada. She also is famous as a designer.
Biography
Avril Lavigne ( the full name is Avril Ramona Lavigne) was born in the Belleville, the small Canadian town on the 27th of September in 1984. Her father was a worker, he is of French-Canadian extraction. It was dad`s choice to name daughter in such an unusual way. There were two children in the family in addiction to Avril: Michelle, Avril`s sister and brother Matthew. Her singing talent awaked early, when she was two years old. Her mother and little Avril song in the church choir that time.
When she was only five all family moved to another city, to Napanee. Avril went to school there but she did not like learning and especially not tried to have good marks. Her great interest was singing and parents supported it. They bought musical instruments and created a music studio in the basement of the house for their daughter.
When Avril was teen she was fascinated by karaoke singing. Around the same time she began to write her own songs. She won radio competition in 1998, when she had to sing in a couple with Shania Twain. These events were the beginning of Avril Lavigne career and popularity.
Music career
The familiar with popular singer Steven Madden was the very important step in her career. After the execution of his songs Cliff Fabri noticed Avril. He became the first Avril`s manager and found the producer for her.
She was invited to the Peter Zitstso studio in 2000 where she has been arranged the audition. Zitstso offered a contract for her for over then million dollars.
Singing took all Avril`s time so she had to threw on the school. Her first album was issued in 2002 and it had great success among the audience. Album quickly was certified platinum.
Fans also liked her first clip which was made for the song from "Complicated" plate. Singer received the prestigious music award for it.
"Under my Skin" was the second Avril`s album and it was released in 2004. Album became popular not only in USA and Canada, but in Japan. Great Britain, Mexico too. There were bought more then 8 millions recordings.
Avril Lavigne`s talent was awarded by music awards. She got awards from "Work Musik" in 2004. This award was given to her as for best Canadian artist and best pop-rock singer.
She has one more part of her creative life - playing in movies like an actress. Avril Lavigne appeared in the films " Fast Food Nation" and "Over the Hedge".