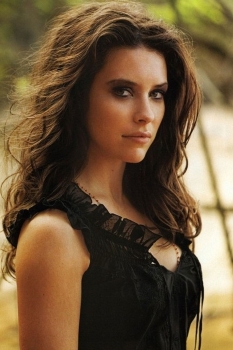 Paid voting
Votes
Price,
$
Bank transfer

5400

180

** Request to This email address is being protected from spambots. You need JavaScript enabled to view it.


3600

120

1800

60

600

20
details

300

10

200

7

100

4
** After payment please send screenshot of payment to email: This email address is being protected from spambots. You need JavaScript enabled to view it.

* ATTENTION: Paypal votes may be counted duaring 12 hours after payment

Share with your friends and your favorite actor (actress) will be have more votes :
Results of voting:"Most Beautiful Canadian Woman"
Evangeline Lilly is a charming Canadian model, actress. Popularity came to her after playing in "Lost".
Biography
On the 3rd of August in 1979 in a small Canadian town of Fort Saskatchewan (Alberta) was born

Evangeline Lilly

. Her parents were Protestants and they raised daughter in the spirit of their faith. Her father worked as economy teacher and her mother worked as a secretary at school too. Evangeline has two sisters.
Because of the family she had to change three schools but she studied good at all.
From the early childhood Lilly grew up as an independent child and for the age of 15 she could provide it by earning money. The girl chooses schools for herself and moved to other cities. Also she began to dream and think about interesting biography for herself.
She went on a dangerous and exiting journey to the Philippines when she was teen. Lilly worked for foreign missionary there.
She learned French perfectly and it allowed her to get stewardess work on Royal Airlines in future.
Her career
From the childhood she had bright look and this enabled her to start career in model business. Young girl moved to Vancouver for the work where she performed actively on fashion shows. At the same time she continued studying in British Columbia, at the International Relations faculty.
Her first role play was in the film "Freddy vs. Jason". It was background role. Then she was invited to a small role in the TV series "Royal Hospital," "Secrets of Smallville".
Evangeline Lilly became popular after well-known television series "Lost". Firstly her work was on threat because she could not get USA visa. Then the problem was solved and shooting started.
"Lost" is a very important step in the Lilly`s creative career. Actress became famous after the role and she was even nominated for the "Golden Globe" in the "Best dramatic actress" category.
After work on show, young women involved in social work and was featured in advertising brands.
Then she had role in the parts of "Hobbit" in 2013-2014 years. Lilly created the image of fantastic elf Tauriel in the project. Talented Canadian actress began writing books for children after participating in "Hobbit".
Personal life
Nowadays Evangeline Lilly married to an assistant director. Her husband's name is Norman Kali. The couple has two children.