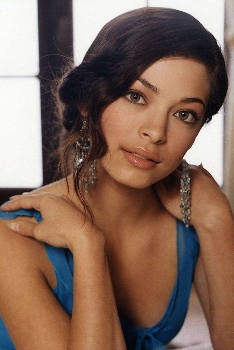 ** After payment please send screenshot of payment to email: This email address is being protected from spambots. You need JavaScript enabled to view it.

* ATTENTION: Paypal votes may be counted duaring 12 hours after payment

Share with your friends and your favorite actor (actress) will be have more votes :
Results of voting:"Most Beautiful Canadian Woman"
Kristin Kreuk is the beautiful Canadian actress who has become famous for a role in the TV series "Beauty and the Beast".
Biography
The actress was born on December 30, 1982 in the Canadian city of Vancouver. The father of future actress was Dutch and the mother was a native of Indonesia. In addition to Kristin, Kreuk's family brought up one more daughter.
The girl studied at school and seriously played sports. She has achieved quite good success in artistic gymnastics and karate, but unfortunately, problems with a backbone have put the end to her sports career.

Kristin Kreuk

possesses effective, interesting appearance and therefore at teenage age she has drawn attention of employees of agencies who are engaged in models and actors. Right after graduation the girl has received the tempting invitation to act in TV series for teenagers of "Edgemont". The girl could pass a casting and has perfectly fitted into the image.
Creative career
The early debut became successful, and after it Kristin Kreuk has been invited in the movie "Snow White" filmed in 2001.
Actor's career of the young woman developed successfully. She has begun to receive regularly interesting and advantageous offers from enough famous directors and producers. The following role which was played by Kristin is a role in original TV series "Smallville". The actress took participation in shootings of seven seasons. Kristin's heroine is a memorable and loved by the audience. Kristin Kreuk became recognizable and successful.
Next steps in a Kristin's filmography were the roles in TV series "Ben Gur" and "Chuck". The actress gained new experience, her professional skill grew. And soon she was invited to shootings in the movie which came to big screens. It was the picture "EUROTRIP".
One more interesting work of Kristin Kreuk is an image of the detective Catherine Chandler in a TV series "The beauty and the Beast", that has many admirers and was shown on television of several countries.
Interesting facts
Kristin Kreuk also works in the organization that is engaged in promotion of rational use of energy resources. Also, the girl now works in the Red Cross. One more serious occupation of Kristin is the organization created together with her friend whose purpose is the help to teenage girls at choice of profession, in education.