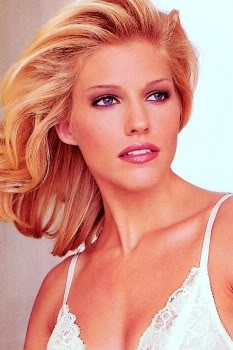 Paid voting
Votes
Price,
$
Bank transfer

5400

180

** Request to This email address is being protected from spambots. You need JavaScript enabled to view it.


3600

120

1800

60

600

20
details

300

10

200

7

100

4
** After payment please send screenshot of payment to email: This email address is being protected from spambots. You need JavaScript enabled to view it.

* ATTENTION: Paypal votes may be counted duaring 12 hours after payment

Share with your friends and your favorite actor (actress) will be have more votes :
Results of voting:"Most Beautiful Canadian Woman"
Tricia Helfer -is a Canadian model and actress. She became famous after the shooting of the series "Battlestar" Galactica."
Biography
Tricia Helfer was born on the 11th of April in 1974 in Donald. Parents of the future actress were farmers. They lived in the Canadian province of Alberta.
The girl went to school and did not plan to link her fate with the cinematography. But when she was 17, she attracted the attention of an model agent. Tricia Helfer had spectacular appearance. She was invited to work as a model. After thatthe girl moved to New York for responsible work.
The career of model was very successful for her. Tricia has participated in shows of collections of many famous designers. In 1992 she even signed a contract with Elite Model Management.
Tricia Helfer was on the covers of many magazines, telling about the world of fashion and show-business. She was honored to be a "girl for calendar" in Maxim - popular men's magazine in 2005.
Invitation to work on the TV was the next stage in her life and career.
Her career
Tricia Helfer began working on television as presenter of fashion in New York. The debut was very successful, she felt herself calm and confident in front of a TV camera. She told about fashion updates with great interest. Having a professional experience, Tricia decided to move to Los Angeles to pursue a job in television.
Trisha actively participates in fashion shows also. But then the young woman decided to try herself as an actress. The first role was a character in the TV series "Jeremiah".
The most popular for Tricia Helfer was a role in the TV series "Battlestar" Galactica. " This is the original large-scale series on a fantastic theme and actress played there one of the main characters.
After the series Tricia Helfer has become very popular and even received the title of sex symbol. She was invited to voice the characters in many popular computer games - StarCraft II, Mass Effect. Also she began to receive offers from film directors and producers.
One of the last major roles was in the new series "Women-killer", which was created on the ABC channel.
Personal life
Participating in movies and fashion shows take a lot of time in the life of aspiring actress, but Tricia Helfer, with her attractive appearance had a lot of fans. Nowadays the charming celebrity is married and her husband is a famous lawyer. His name is Jonathan Marshall.