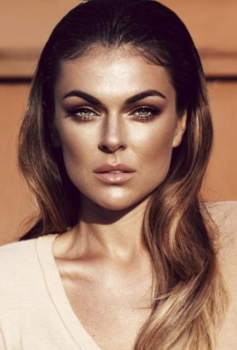 Paid voting
Votes
Price,
$
Bank transfer

5400

180

** Request to This email address is being protected from spambots. You need JavaScript enabled to view it.


3600

120

1800

60

600

20
details

300

10

200

7

100

4
** After payment please send screenshot of payment to email: This email address is being protected from spambots. You need JavaScript enabled to view it.

* ATTENTION: Paypal votes may be counted duaring 12 hours after payment

Share with your friends and your favorite actor (actress) will be have more votes :
Results of voting:"Most Beautiful Canadian Woman"
Serinda Swan is a beautiful Canadian actress and model.
Biography
Charming Serinda Swan was born in Vancouver (Canada). Birth date of the young movie star is July 11, 1984.
It's worth noting that even Serinda's origin has influenced the choice of her way in life. Serinda's mother was an actress, and the father was the theater director. Parents brought up two beautiful daughters. Serinda's sister also possesses effective, bright appearance; it even has allowed the girl to become the model in the future.
The translation of Serinda's name is interesting. It means the ancient Tibetan tool reminding a flute.
Serinda Swan studied at school, participated in various school representations. Thanks to parents, she very close saw features of the actor's profession. But difficulties didn't frighten she and only have increased girl's interest in a film world and theater.
At teenage age the girl had experience working as the model. Her appearance is very unusual; she drew attention of many agents on matching of models and actors. Serinda's career of model has begun after 2005. The girl has received the invitation to the first role at cinema several years later.
Creative career
Serinda Swan has begun shooting in 2005. At the same time she worked as model, represented collections of many famous designers. Photos of the charming Canadian could be seen also on pages of popular glamorous magazines, she acted for a cover of men's magazine Maxim.
One of small roles in Serinda's career is a role in series "Hawaii Five-0". She has played the main character in series "Breakout Kings" which were shot from 2011 to 2012.
One more work in series is a role in "Graceland". With each shooting Serinda Swan became more and more known, interest to the girl grew both at the audience, and at directors. She has begun to receive constantly offers for work in projects of different genres. Among the last films which Serinda participated was "Chicago Fire", "The Veil". An audience has remembered her by the role in popularly mystical series "Supernatural".
Serinda Swan actively star, but does not give up working in model business.
Private life
Journalists do not know yet of novels of the actress which really deserve interest of admirers. Free time actress devotes to charity.