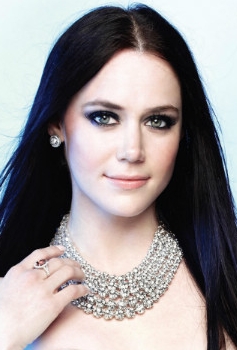 ** After payment please send screenshot of payment to email: This email address is being protected from spambots. You need JavaScript enabled to view it.

* ATTENTION: Paypal votes may be counted duaring 12 hours after payment

Share with your friends and your favorite actor (actress) will be have more votes :
Results of voting:"Most Beautiful Canadian Woman"
Biography
Tessa Virtue`s full name is Jane McCormick and she was born in Ontario (Canada) in 1989 on the 17th of May. Her parents Jim and Kate has four children and Tessa is the youngest. Tessa studied at High School "Holy Names" (Windsor) and she learned electronically in the school called "AMDEC". Tessa Virtue has psychology degree and nowadays she is completing her studying at the Western Ontario University. Now Tessa Virtue lives in London, she moved back after 2014 Sochi Olympics. Before it she trained in Canton, Michigan.
Tessa Virtue with Moir and Steve Milton issued a book about Tessa`s trainings and the rise of her career. The book is "Tessa and Scott: from Childhood Dream to Gold". This book was published in October 2010. Then the couple of ice dancers created TV show about there trainings for the Sochi Olympics. The show moved on network W in January 2014.
Career
Tessa Virtue started skating with Moir in 1997. Firstly their training were in Kitchener-Waterloo and they skated together with Paul MacIntouch and S. Killing.
Couple firstly won the medal bronze in 2002 on the Canadian Championships. On that season Moir and Virtue placed seventh on CC in the category of junior division. Then in the year of 2003 they went to Michigan for the work with I. Shpilband and M. Zueva.
After 2004 Canadian Championships couple moved up to category senior nationally, but internationally they were still juniors. On the in 2004-2005 they went to China and then had silver on the ISU Junior Grand Prix.
2006 Canadian Championships brought them the third place. After that the couple was announced to the team to the Four Continents 2006. There Tessa Virtue and Moir won bronze. And in 2006 on the World Junior Championships they was the first couple from Canada who won the title.
Finlandia Trophy season started in 2013 where Tessa Virtue with her partner had gold. They were invited on the Skate Canada International in 2013 and Tropee Eric Bompard in the same year. Couple won both the competitions. Grand Prix Final they won he highest scores of all the season.
Sochi Games was lucky for the ice dancers too, they won silver. Tessa Virtue and Moir named to the Road Olympic Games in 2016 on the 20 of February. Then they travelled to Montreal with their new coaches.
Also pair had tour in Japan and Canada, they had performances on Festa on Ice and All That Skate.