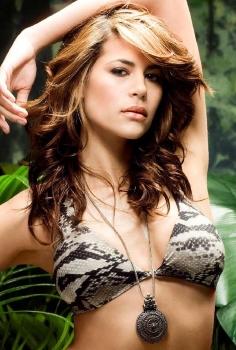 ** After payment please send screenshot of payment to email: This email address is being protected from spambots. You need JavaScript enabled to view it.

* ATTENTION: Paypal votes may be counted duaring 12 hours after payment

Share with your friends and your favorite actor (actress) will be have more votes :
Results of voting:"Most Beautiful Moroccan Woman"
Karima Adebibe is an English actress who has become famous for role of Lara Croft's in a computer game based on the popular movie.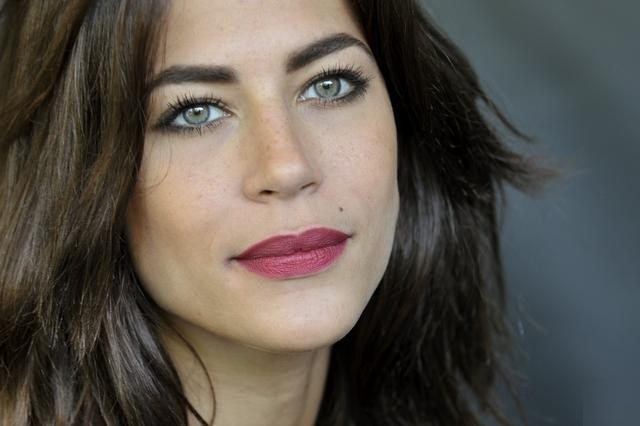 Biography
Karima Adebibe was born in the capital of England, in London, on 14 February, 1985. The genealogical tree of the future actress is very Interesting, because her ancestors were the representatives of the Irish, Moroccan, Greek people. Genes have affected also Karima's appearance and her bright, freedom-loving nature. Probably, thanks to the origin, she could achieve progress in model and actor's career.

It is interesting that after graduation

Karima Adebibe

worked in the sphere which is not associated with the world of cinema and show business. She worked as an assistant in a selling clothes shop. But on a workplace it was seen by one of managers of advertizing agency. He could not pay attention to the bright, effective girl with an extraordinary appearance.
Creative career
At first, Karima Adebibe has been invited to work as a model. She participated in fashion shows and acted for photoshoots.
As an actress Karima has taken place in 2006. She was invited as a model for Lara Croft's character. With this character was created a computer game and soon it became is very popular. Whith image of Lara Croftthe actress performs on promotions and other similar events.
In order, that to play its role better, Karima Adebibe tried to improve their body by physical training. To do this, she attended classes insingle combat. Also she devotes time to oratory. Of the actress maintenance an excellent shape of a body and appearance. In any situation, a young woman shall look brightly and effectively.
In the movie, Karima has played a few roles, such as in the movie "Alien vs. Predator." The role of episodic, but all the same she added experience to the actress.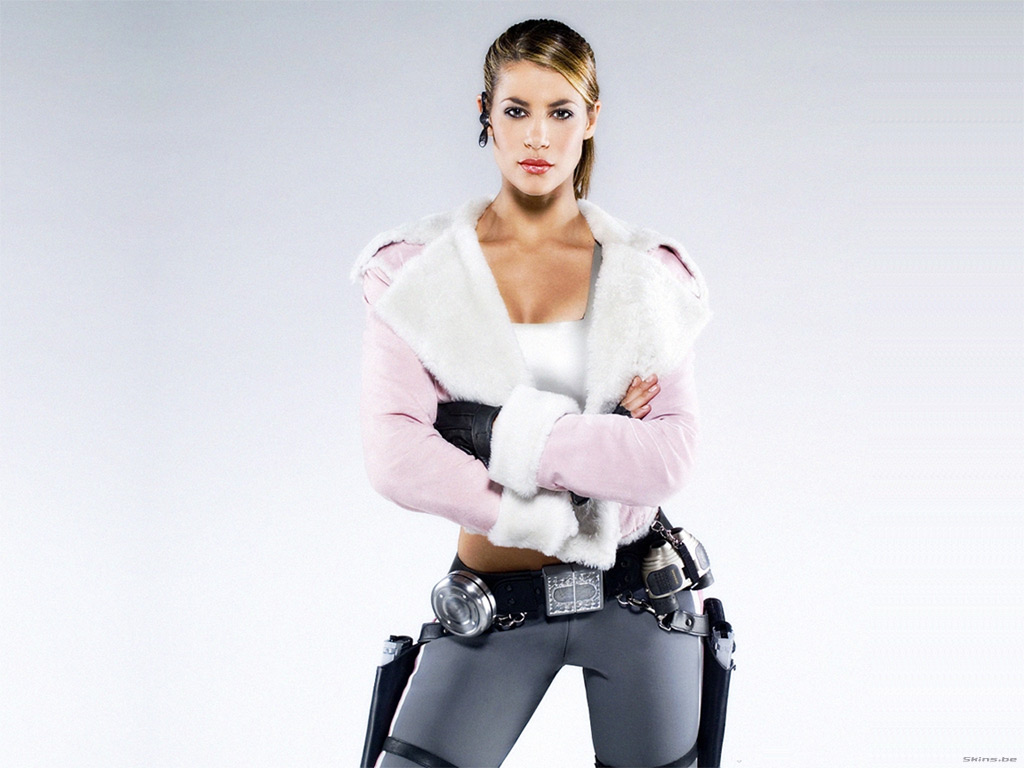 Interesting facts
For this time Karima Adebibe living in London with her mother. Karima has romantic relations with the musician Terry. The actress is recognized that she with pleasure has changed a job of model on participation in the project. During preparation for shootings in Lara Croft's image, Karima had to learn to ride a motorcycle.