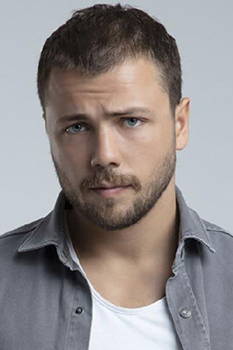 ** After payment please send screenshot of payment to email: This email address is being protected from spambots. You need JavaScript enabled to view it.

* ATTENTION: Paypal votes may be counted duaring 12 hours after payment

Share with your friends and your favorite actor (actress) will be have more votes :
Results of voting:"The best actor of Turkey"
Charming Tolga Saritas is a well-known Turkish actor who was loved by the audience from other countries thanks to his talent.
The Biography
The future actor was born on 30 May 1991 in Istanbul.
Since childhood, Tolga was very interested in music, which might become his most important business in life instead of a movie.
At school the boy learned to play the guitar and being a teenager he participated in concerts, performed by different bands. He achieved good progress as a guitarist.
The Acting Career
Despite his love for the music, Tolga Saritas dreamed about the acting profession. His career in the world of cinema began in 2008.
Tolga has gained experience of working in the theater before his featuring in TV serials and films.
The filmography of Saritas includes some successful roles, which helped him to show his talent and the ability to get used to different character images. But the most important of them is the role of the grown-up Sehzade Cihangir. This is one of the main characters in a large-scaled project "The Magnificent Century".
The great series about the Sultan Suleiman dynasty conquered the audience far abroad the Turkey, in many other countries. It brought the beginning actor the popularity and love among the foreign viewers community audience. Besides, the important role of Sehzade helped him to show off his talent to other film directors and producers.
Tolga Saritas was filmed a few years in the TV series "Magnificent century" – from 2011 to 2014. Prior to this role, he was invited to feature in the movie "Dark Cloud", and in the "Kaledeki Yalnizlik".
After featuring "The Magnificent century" the young actor started getting a lot of interesting proposals from the best Turkish film directors. The work in the series "Günesin Kizlari" is one of these offers. The series have also become favorite in the country and abroad.
The young actor showed perfectly his acting skills in the dramatic series "Büyük Sürgün Kafkasya" and in the melodrama "Benim Adim Gultepe".
The Private Life
The reporters carefully monitor the personal life of a young man. And one of their latest discoveries is his beginning love affair with the charming actress Büşra Pekin. The couple did not want to comment on the questions from the press on a joint vacation. Interestingly, that Tolga was suspected in a love affair with one more actress, Hande Erçel, not so long ago.