The plus size models popularity reveals a tendency to grow each year due to the fact that presence of such kind of beauties in the fashion runway allows many women feeling confident. These models are in large demand for both modeling and advertising business. Plus size models present new collections on the most famous shows, starring in commercials and participate in photo shoots for the most glamour magazines.
The appearance of models with non-standard measurements helps either women's confidence increasing and strengthen believe in their appeal. Many of them begin thinking about a modeling career too. Nowadays we can see such beauties on the pages of modern magazines, who cause envy from the skinny girls. But not everyone understands that it is not easy to be a model and promote large size clothes. The models must possess either a natural beauty and inner attractiveness in order to get balanced and radiate happiness. The plus size models must be proud of their shapes and measurements that they received from nature.
What can plus-sized models recommend to girls and women desiring to see themselves on the pages of fashion magazines or on the runways? The obligatory item is to care your face, body, and hair. Even if the figure has not ordinary shapes, it must be well-groomed, toned, athletic and very feminine. It should be remembered that plus-sized models attract more attention to themselves than slim-figured model do. So, they must meet the designer requirements and match all our ideas of female beauty. Though, these women may have certain indulges, for it is possible for them to have a small belly, the pleats at the waist and even the evidence of cellulite.
The ability to behave on camera is also important for non-standard models. Each photo shoot or fashion show requires a good physical form, endurance, and stamina. Few of them are able to stand in front of the camera easily being dressed in the underwear or swimsuits. The plus-sized models who have a curvy figure and look spectacular in the pictures are very appreciated in the fashion world because they can make a quality, unforgettable, beautiful advertising for clothing items or other products.
Thanks to the models with voluminous measurements the designers are now more free in her work. They can develop beautiful clothing lines for models of full size range. So, stylish, fashionable dresses, coats, suits of large sizes are now looks on the runways as impressive and attractive as the outfits for thin and slim girls do.
Top-12 Beautiful Plus Size Women Models
12. Rosie Mercado ( 28 March, 1980) is an American plus-size model, celebrity makeup artist, fashion designer and television personality of Mexican descent. She is best known for starring in reality television show Curvy Girls on NuvoTV and featuring on National Geographic Channel's Taboo. She has been described as a role model for plus-size women globally.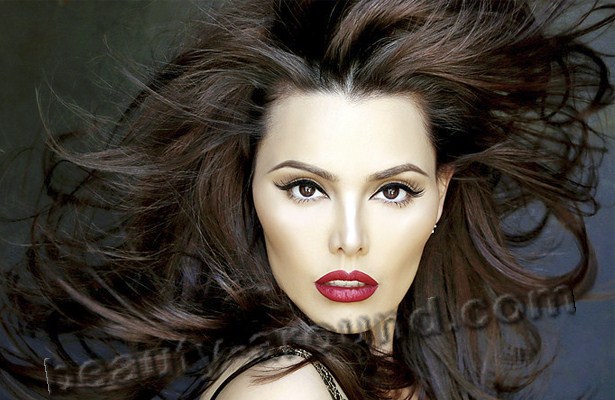 11. Marquita Pring (19 July, 1990) is an American plus-size model.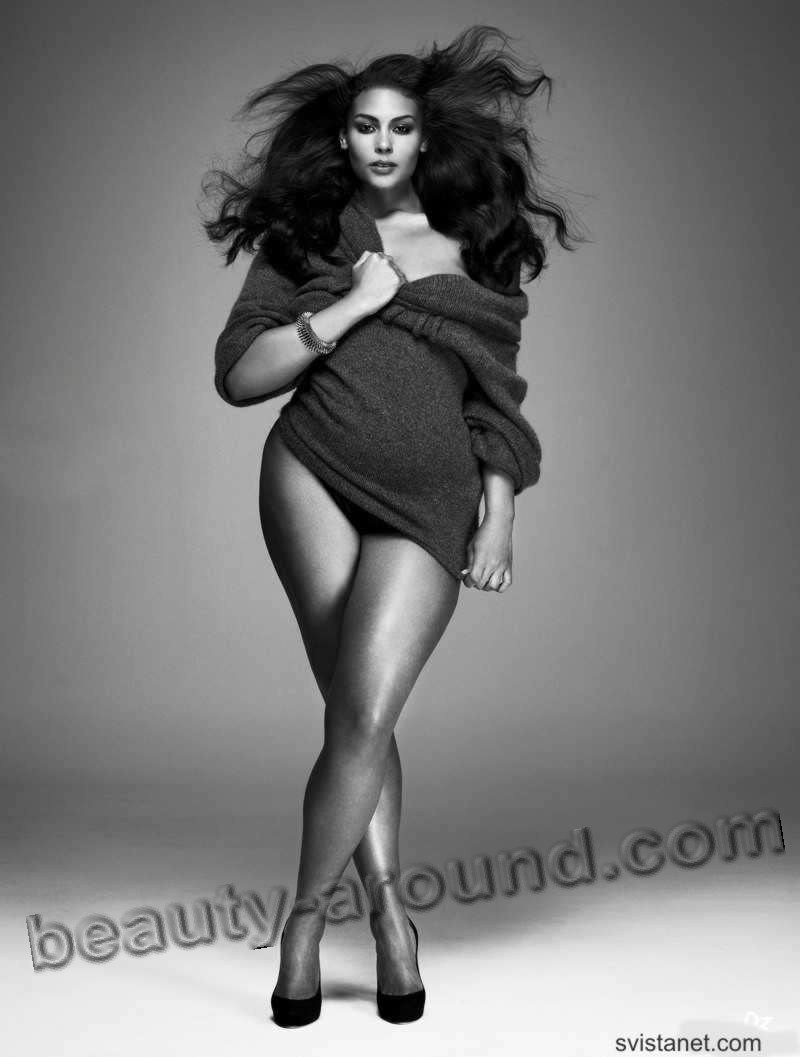 10. Denise Bidot (13 June 1986, USA) is a Puerto Rican and Kuwaiti, international plus-size model, TV personality.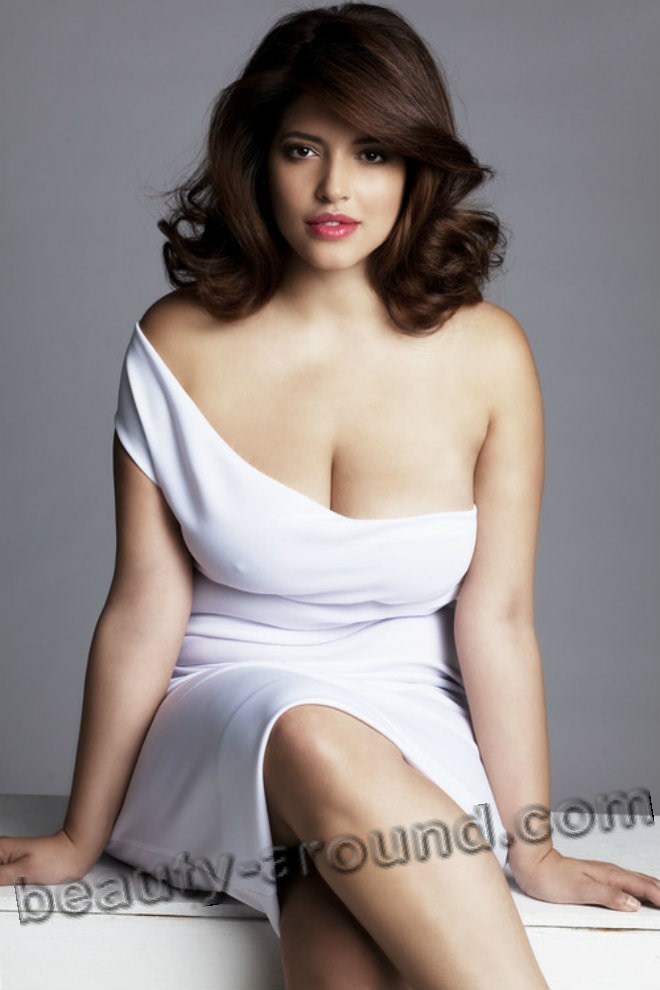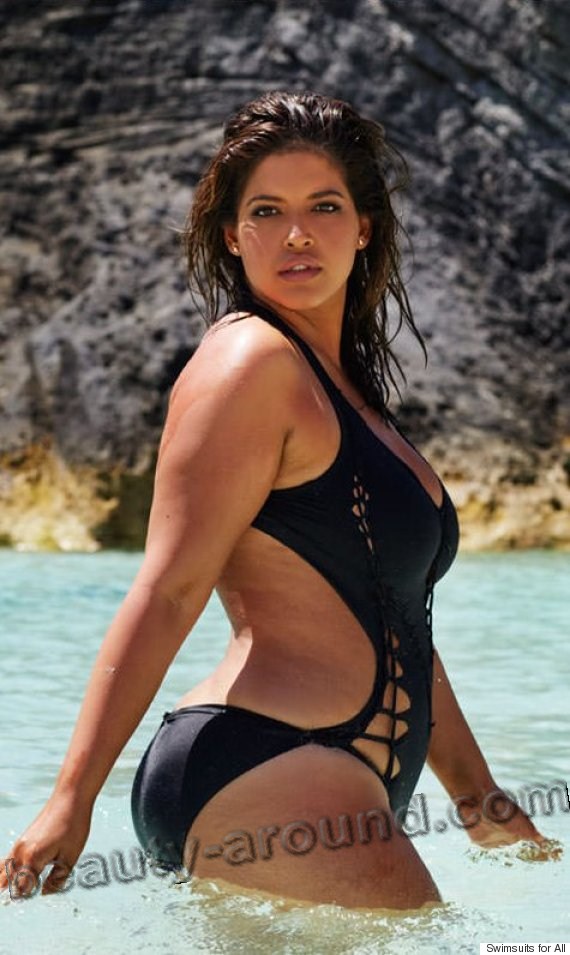 9. Chloe Marshall (born 27 March 1991) is an English plus-size model. She became the first size 16 (U.S. size 12 to 14) model to reach the finals for the Miss England tiara. The national finals for the Miss England 2008 title  Marshall came in second place. The same year, she was signed by the Models Plus agency. Marshall signed a three year contract with Ford Models.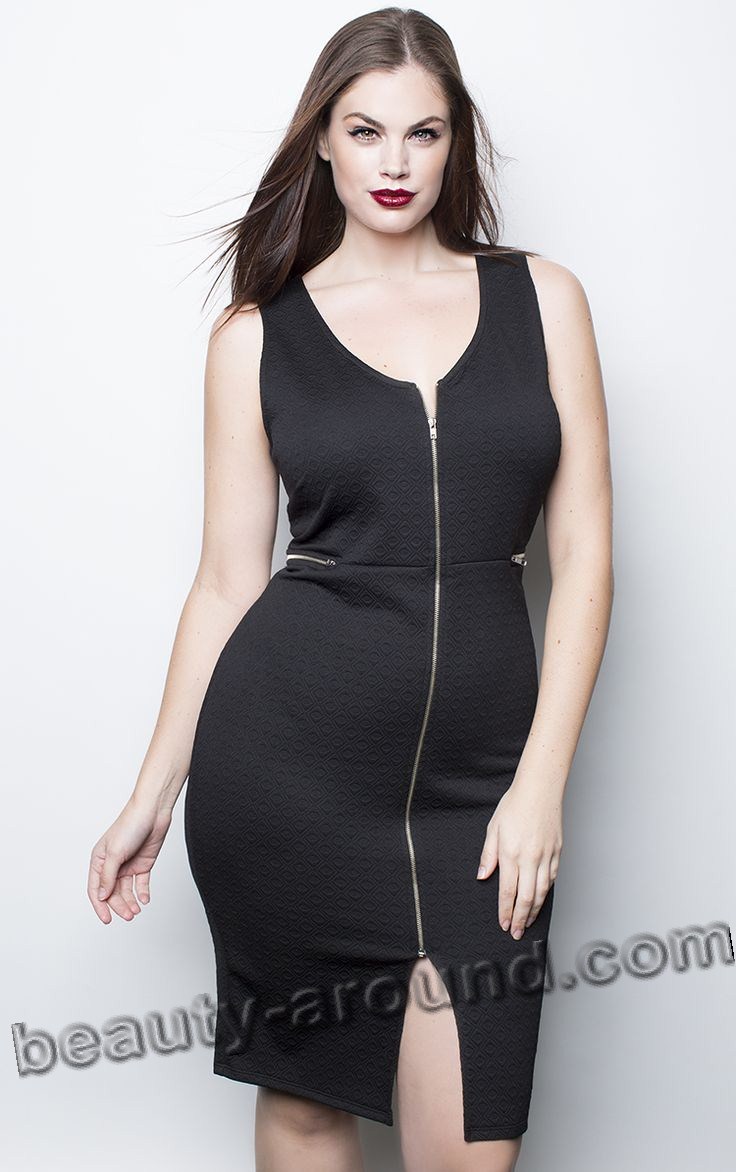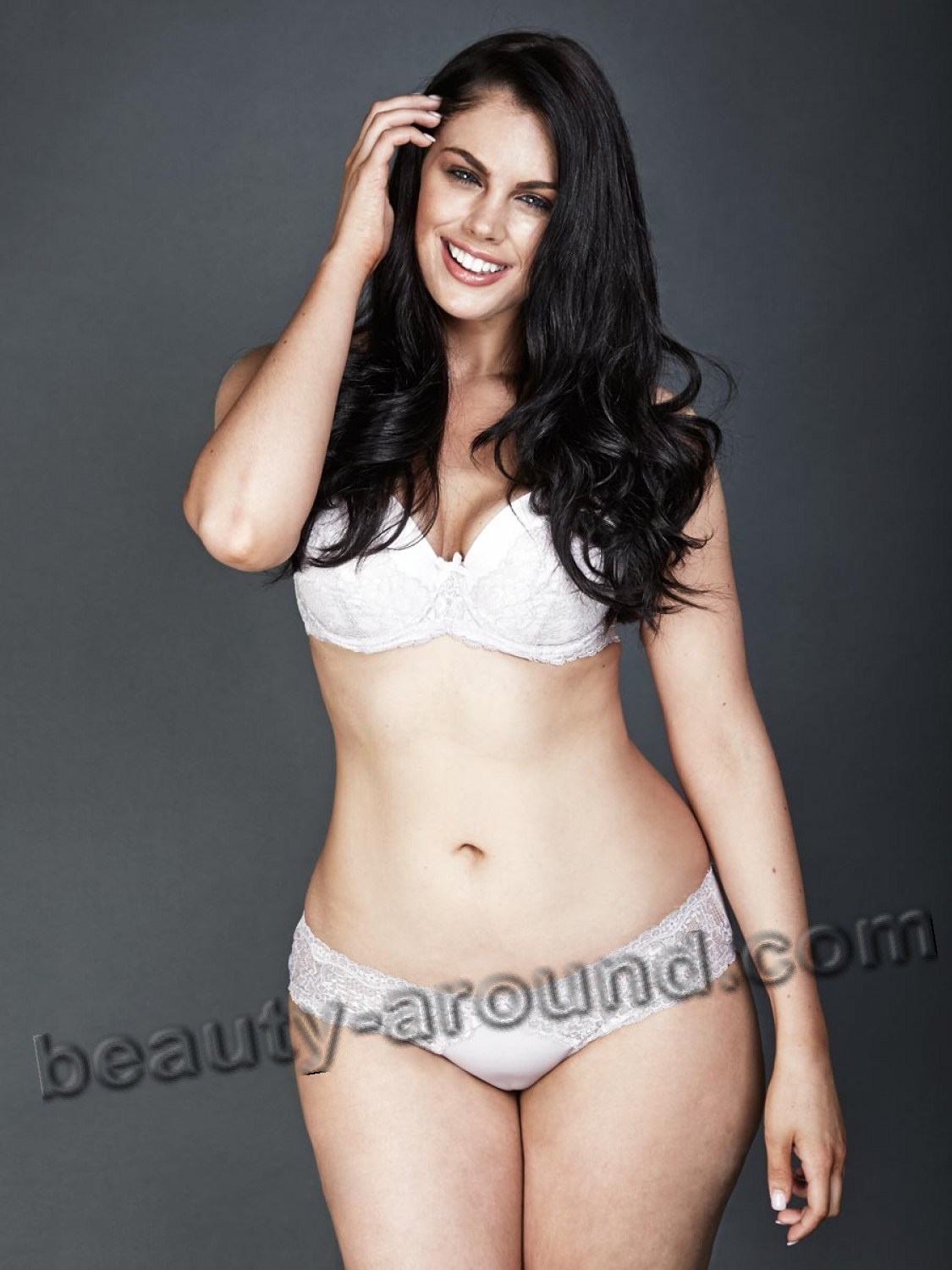 8. Fluvia Lacerda (31 July, 1980, Rio de Janeiro, Brazil) is an American model of Brazilian descent. It works with such well-known brands like Torrid, Kmart, Biluzik, Bilka, Igigi, with several fashion houses, acted in commercials, participated in photo shoots. Flavia starred Cover Plus Model Magazine and Vogue Italy. The fashionable environment it called "Gisele Bundchen in size Plus".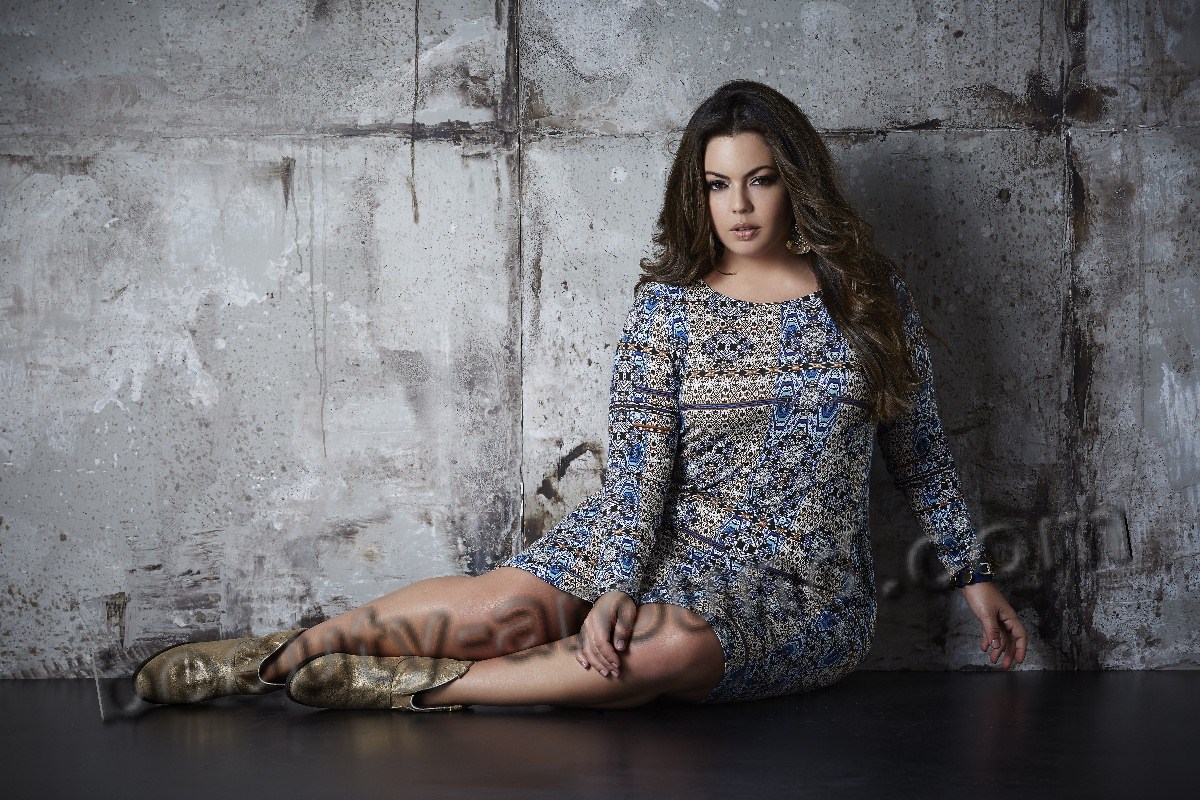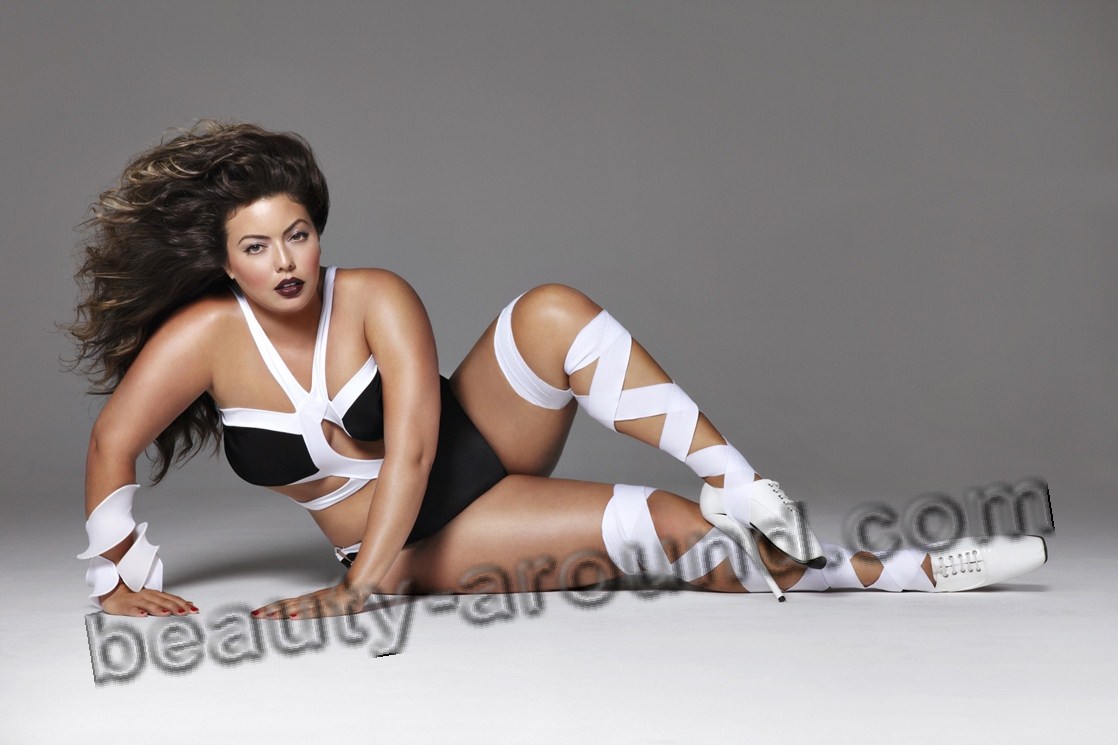 7. Tara Lynn (13 June, 1990, Seattle, Washington) is an American model of Venezuelan descent. She is best known as a lingerie model for the plus-size clothing. Tara has appeared on the cover of Elle Quebec. Lynn appeared in fashion magazine such as V Magazine and Glamour and H&M.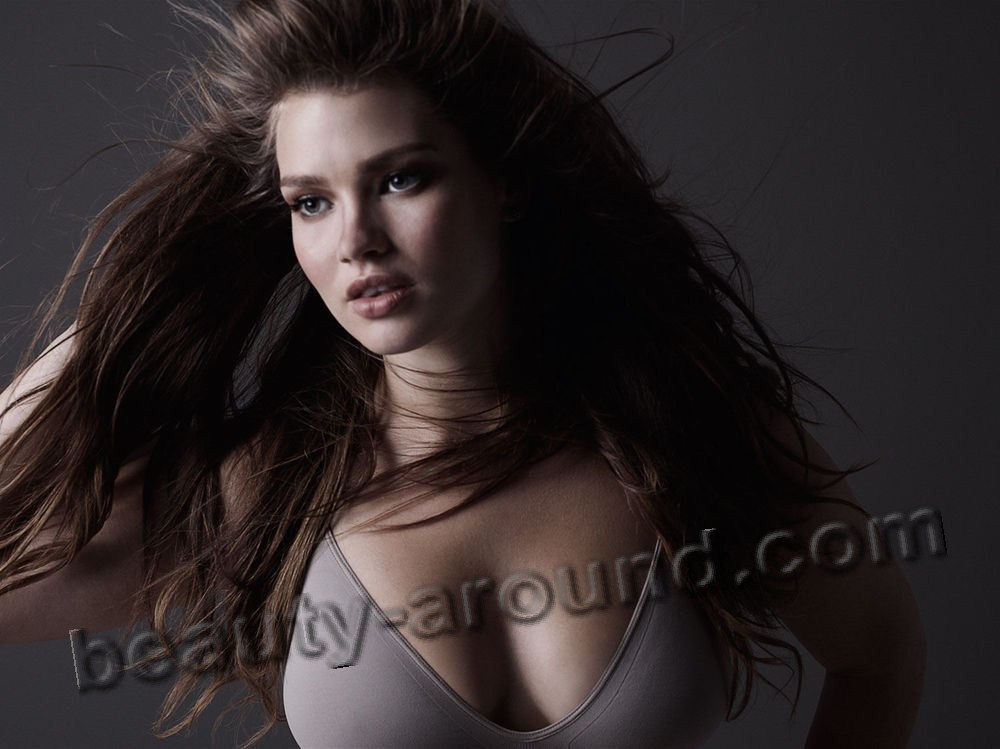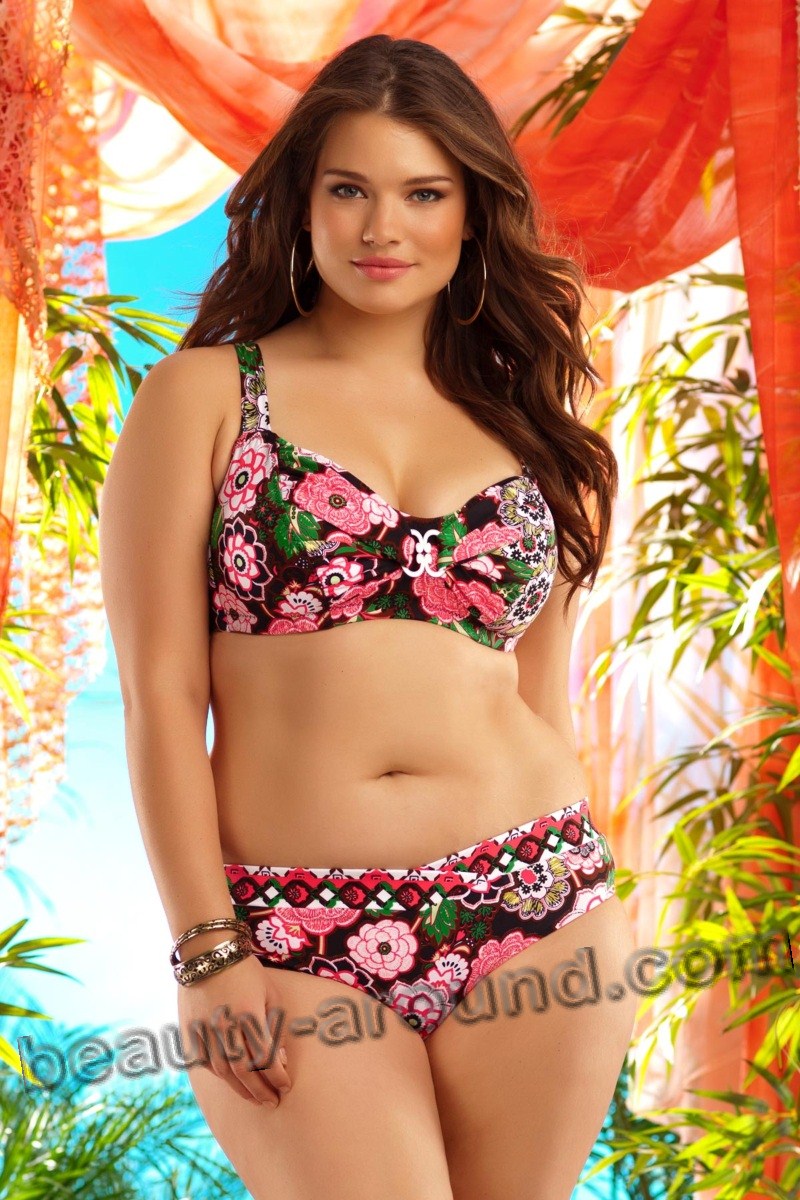 6. Ekaterina Zharkova (1981, Minsk, Belarus.) is a Russian top model size "plus". Leading the TV-program "There is a secret" on the channel "Friday!".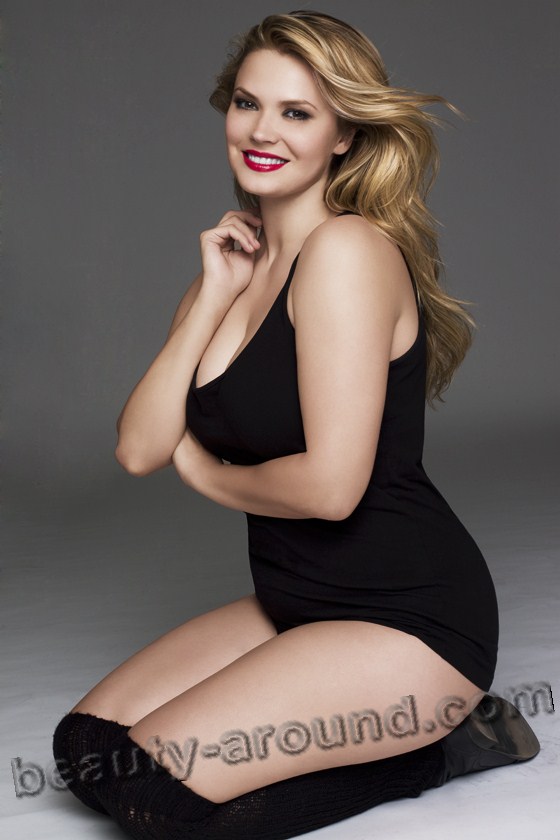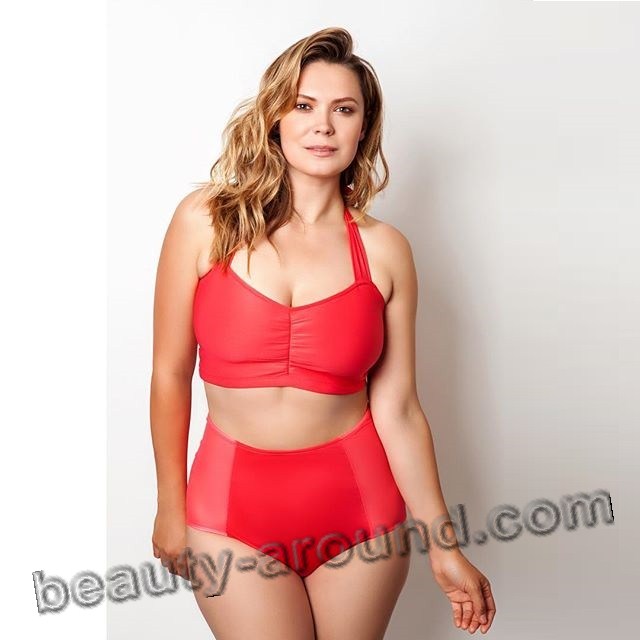 5. Alexandra Deynega (1990, Moscow) is a Russian model. Cleared for magazines, calendars, underwear and clothing catalogs. Its first major achievement in the market abroad, was working with a modeling agency EastWestModels (Germany, Frankfurt), Alexandra also starred for clothing catalogs: SVESTA, Furmonde, Wildberries.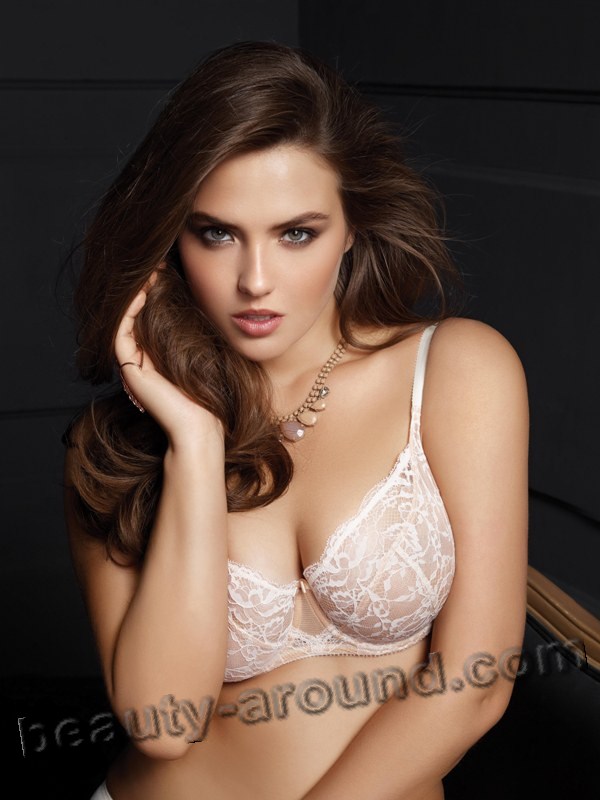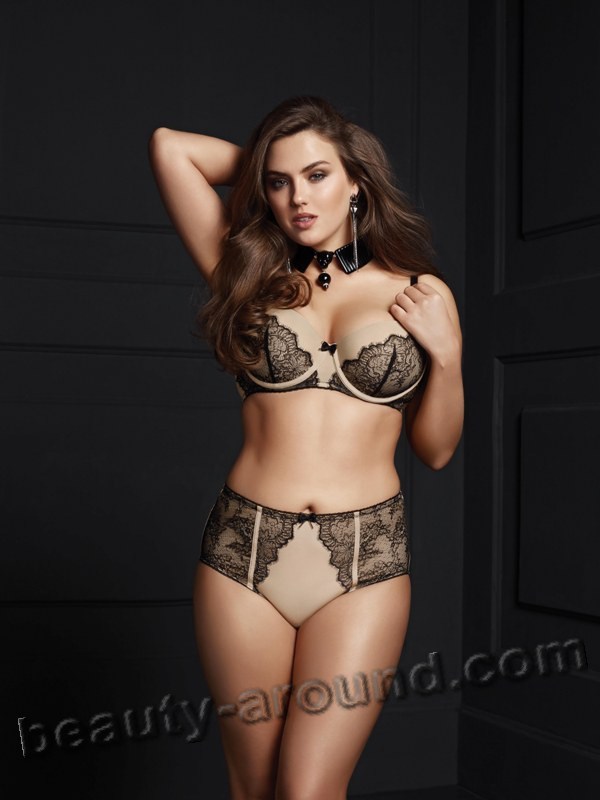 4. Jennie Runk (13 June, 1989) is an American plus-size model. She is best known for appearing in H&M's Summer 2013 beachwear campaign, which was featured on the front page of H&M's United States website in late April 2013.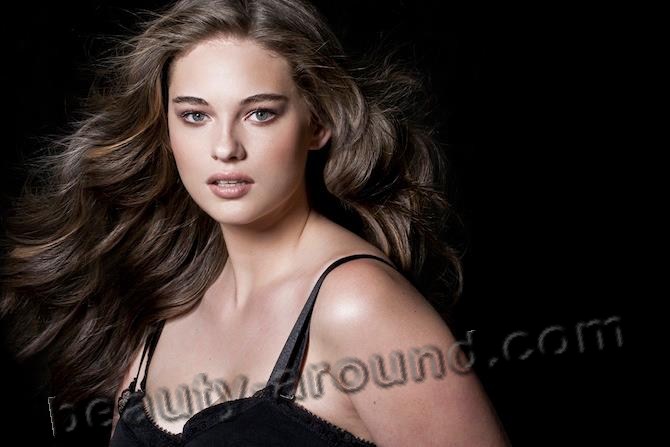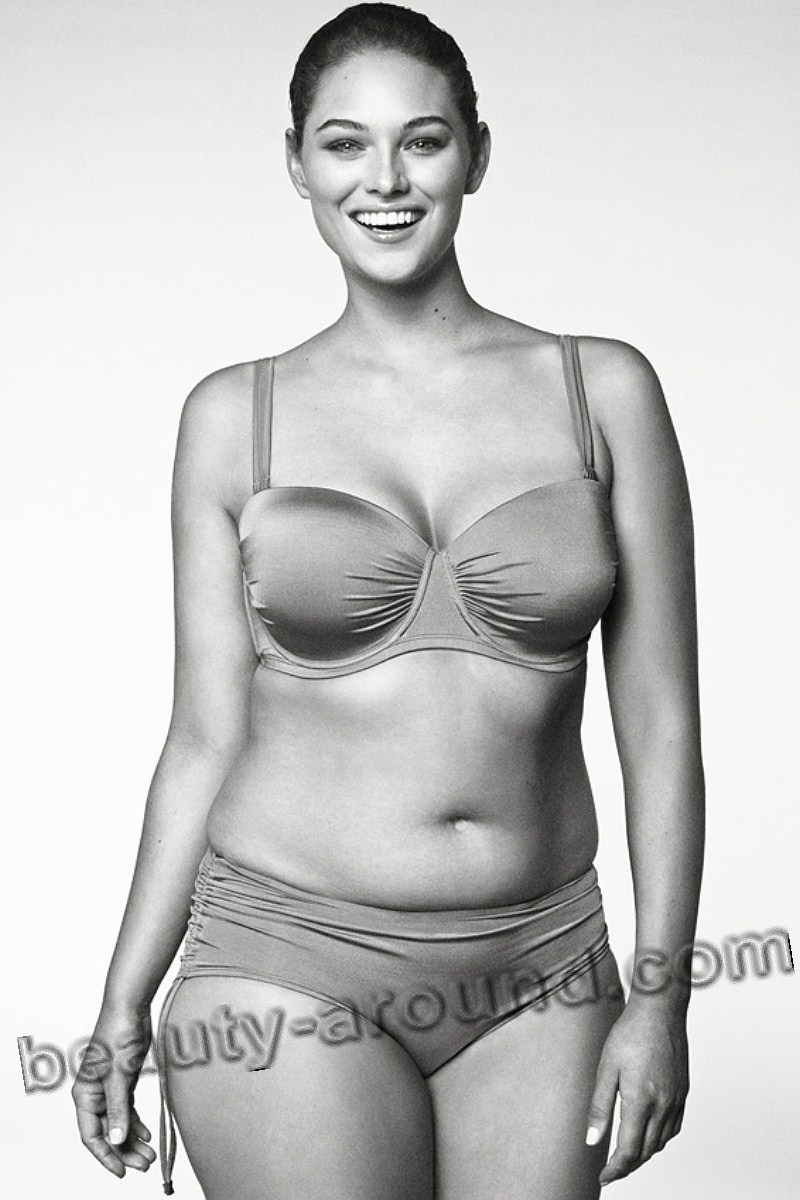 3. Justine Legault (1985, Quebec, Canada) is a Canadian model and TV presenter, promote healthy beauty.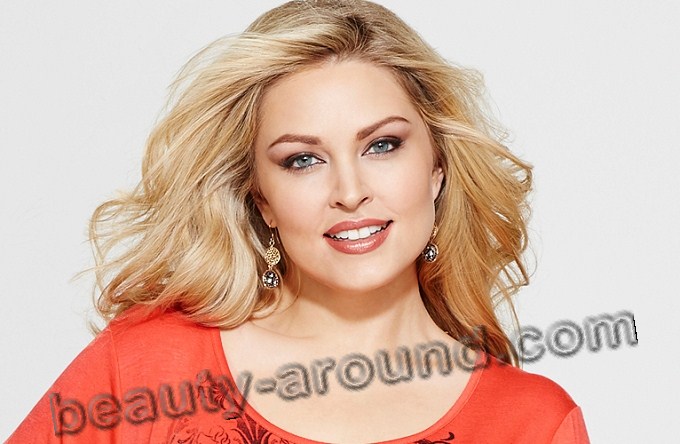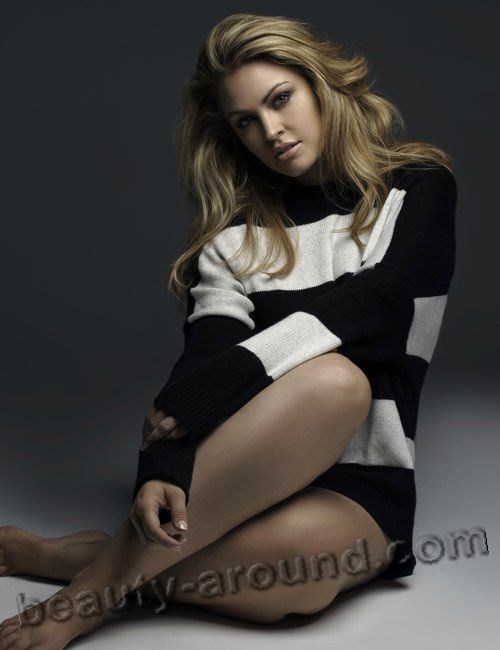 2. Ashley Graham (30 October, 1987) is an American model. She is best known as a lingerie model for the plus-size clothing store Lane Bryant. She has appeared on the cover of Elle Quebec. Graham appeared in fashion magazines such as Vogue, Harper's Bazaar, Glamour, and Elle UK. In addition, she appeared in several Levi's campaigns. Graham has appeared on the Tonight Show with Jay Leno, Entertainment Tonight, and CBS News and was interviewed by NPR about plus-size modeling. In 2016, she became the first plus-size model to appear on the cover of the Sports Illustrated Swimsuit Issue.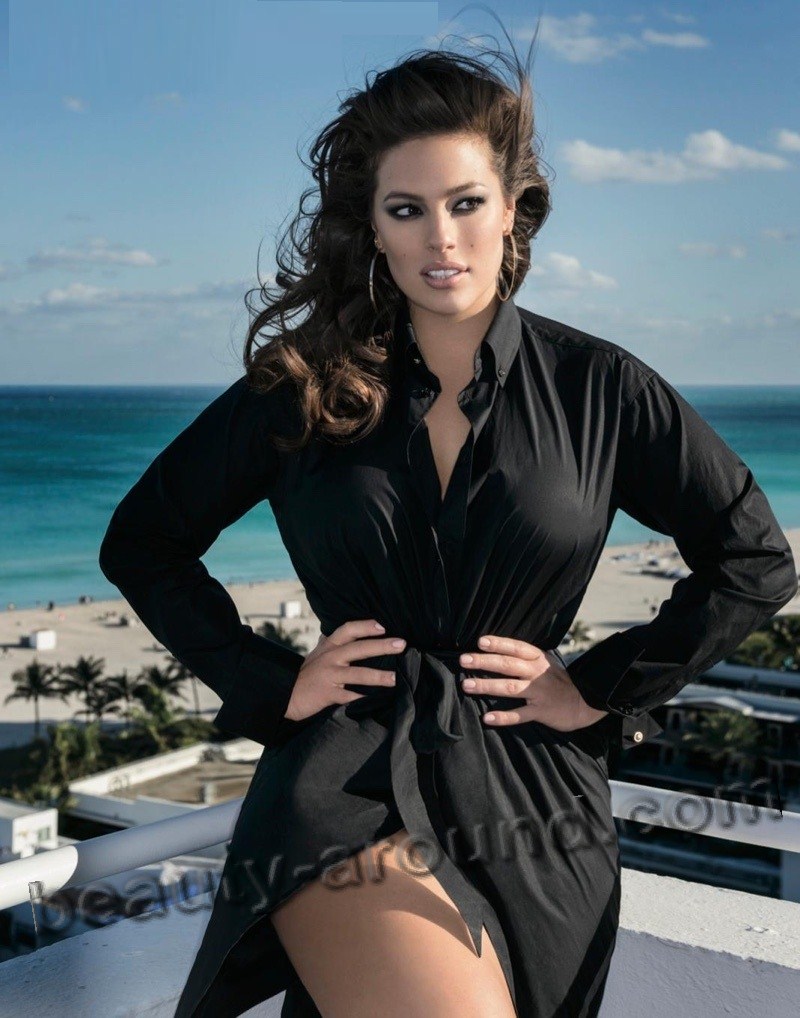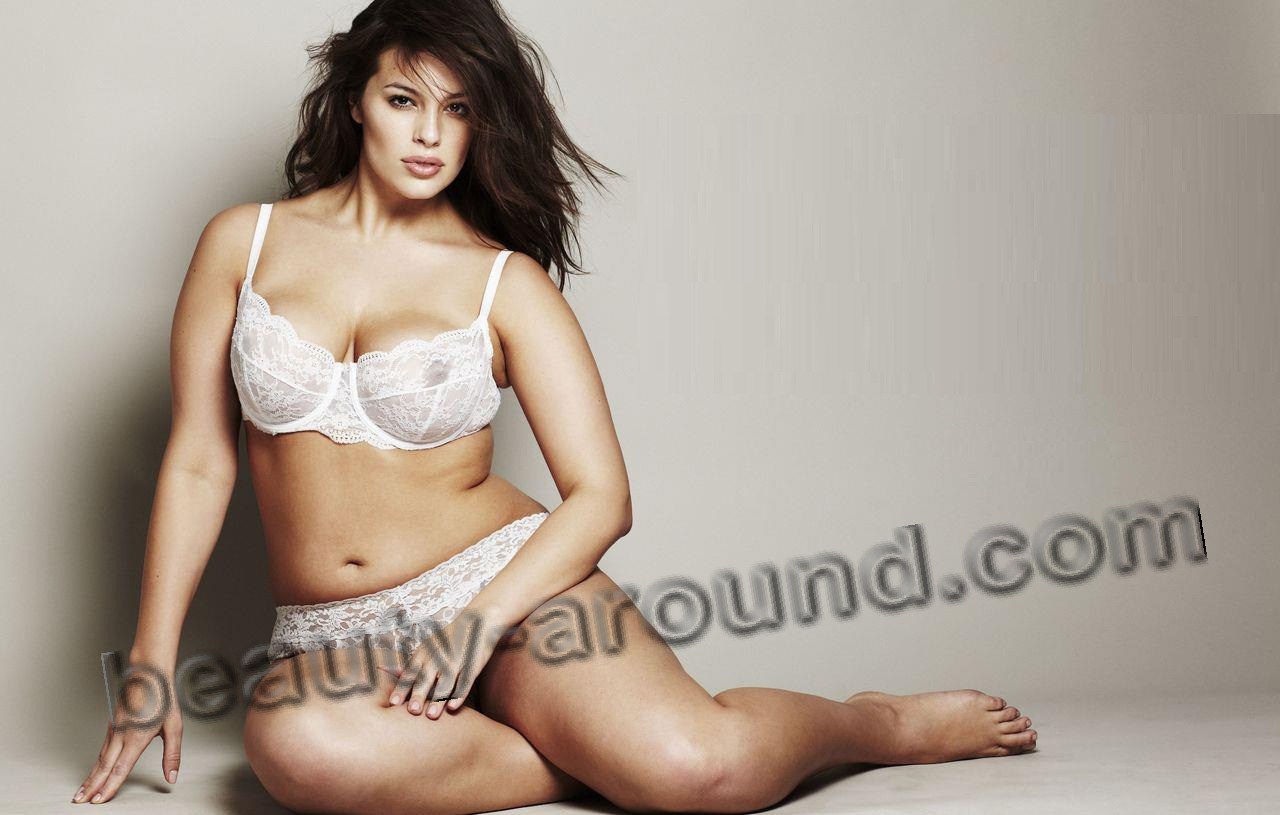 1. Robyn Lawley (13 June 1989, Sydney, Australia) - Australian model. She is best known as one of three cover models of Vogue Italia's June 2011 issue, the second plus-size model to cover Elle France, the first plus-size model to be shot for Australian Vogue and GQ Australia and the first Australian plus size model to be on the cover of Australia Cosmopolitan. She has worked with notable photographers including Greg Kadel, Kenneth Willardt, Rankin, Raphael Mazzucco and Steven Meisel. In 2015, Robyn became Sports Illustrated's first plus-sized model to be featured in the magazine's annual Swimsuit Issue.