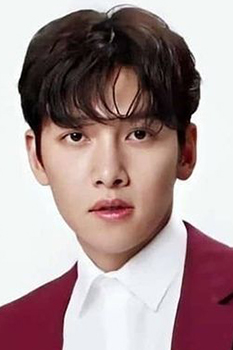 Paid voting
Votes
Price,
$
Bank transfer

5400

180

** Request to This email address is being protected from spambots. You need JavaScript enabled to view it.


3600

120

1800

60

600

20
details

300

10

200

7

100

4
** After payment please send screenshot of payment to email: This email address is being protected from spambots. You need JavaScript enabled to view it.

* ATTENTION: Paypal votes may be counted duaring 12 hours after payment

Share with your friends and your favorite actor (actress) will be have more votes :
Results of voting:"The Best Korean Actor"
Ji Chang-wook is a young South Korean actor who can be proud of big amount of projects and prestigious awards.   
The Biography
Ji Chang-wook was born in a South-Korean town Anyang. His date of birth is 5th of July, 1987. The parents of future celebrity brought up the son only. His childhood was similar to those of many Korean boys. Ji Chang was fond of active games and spent much time among his equals in age.  
Being a child, Ji didn't dream about actor's profession. One time he wanted to be a doctor, another time he would like to become a teacher or a lawyer.    
The future actor finished the school and obtained the basic education. After that, he decided to try himself in acting profession.
The young man entered Dankook University at the faculty of Theater and Film in order to acquire acting skills and diploma.  
He gained the first success on the theatre stage. The young man played there roles in historical and modern performances. Later on, the agents of cinema studios gave him attention.  
The Acting Career
Dorama (TV-series) is the most popular cinema genre in Korea. It is not surprising that many famous actors began from acting in this very genre. Ji Chang-wook's career wasn't an exception. In 2009 he was invited to play a role in dorama, which narrated about the family life, its drama and relationships. The beginning actor had to play panty-waisted sissy, who had to become a baby-sitter for his friend's small son in "The Sons of Sol Pharmacy House", TV-novel. The young artist coped with the role and it brought him popularity.    
A year later he was invited to cast big TV-series, which consists of many series.
2011 brought Ji Chang many interesting projects. He got an offer to cast the history drama "Warrior Beak Dong-soo". The boy played a member of royal guard of one of the Kings lived in 18th century. He provided safety for his King and protected him from different attempts. The TV-novel had a success on the screens and had a high rating. So, the popularity of the young actor was even strengthen.     
The shootings of the story of Ji Chang's contemporary followed the historical TV-series. The main hero became famous for his ability to make way from the small vegetable story shopman to the holder of big retail chain. The picture was called "Bachelor's Vegetable Store" and was beloved by the viewers.  
The role of a pianist, who envied his brother's success, and competed with him, was the next stage in his acting career. That was the time when Ji Chang played baddie for the first time. He coped with it successfully. The "Five Fingers", TV-series, was liked by viewers and cinema-critics.     
Another history drama followed the modern stories. This was a dorama – "Empress Ki". The young man played there the role of Mongolian Emperor, who was weak and will-less, but he could defend his love to hetaera and even managed to marriage her.   
The shooting in music clips was another Ji Chang-wook's sphere of success. He worked with several Korean bands and their clips turned into real short films due to Ji's talent.
Ji prepares for each role as real actors do. He doesn't even take the mobile phone on his prolusions or shootings (in order he could give all attention to work in stead of talking by phone). The young man doesn't suffer from star illness in spite of his popularity. He even differs by his shyness.         
The Filmography
2007 – "Sleeping Beauty"
2008 – "You Are Very Good"
2009 – "The Sons of Sol Pharmacy House"
2009 – "Hero"
2010 – "Warrior Beak Dong-soo", "Death Bell 2: Bloody Camp"
2011 – "Bachelor's Vegetable Store"
2012 – "Five Fingers"
2013 – "Empress Ki", "How to Use Guys with Secret Tips"
2014 – "Secret Love", "Healer"
The Awards
Ji Chang-wook's works was marked by prestigious awards among Asian films and doramas many times. In 2011, 2013, 2014 he obtained Drama Awards in nomination of the Best New Actor and Excellence Award.
Some Interesting Facts
The successful actor likes to watch movies, especially thrillers.  
He is a thoughtful son and gives the major part of his honoraria to his mother (father died when the actor was a child).  
The actor has good musical abilities. He sang a song from popular music show while passing enter exams to the University. Ji played piano in school and now he dreams to learn playing a guitar. The actor sang the tracks for TV-series "Smile Dong Hae" and "Warrior Beak Dong-soo".    
Ji Chang-wook can knit. It is quite usual hobby for men, and especially for popular actors.