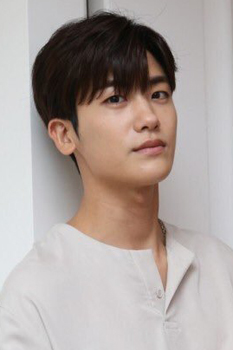 ** After payment please send screenshot of payment to email: This email address is being protected from spambots. You need JavaScript enabled to view it.

* ATTENTION: Paypal votes may be counted duaring 12 hours after payment

Share with your friends and your favorite actor (actress) will be have more votes :
Results of voting:"The Best Korean Actor"
Park Hyung-sik is pretty young (born on November, 16, 1991), but he is already known worldwide as stunning actor from South Korea. The guy also earns a lot working as a model, but he gained the greatest popularity due to his cool songs. The young man works in musical group ZE: A (Children of Empire), and he has millions of fans not only in his native country, but overseas. The members of the musical group call Park Hyung Sik a "prince" because of his handsome appearance and beautiful, charming and seductive smile. He is a very bright and positive person. Having communicated with him once, you can strongly become attached to him. The guy always leaves good impressions after the conversation.
Short Biograpy
Born in 1991, Park Hyung Sik received excellent starting opportunities, because he grew up in a rich, friendly family. The actor's father was among the employees of BMW, the world famous brand. The actor is the second son, and he has an older brother.
Park graduated from "Shingal" (this is the primary school) then "Giheung" (elementary and junior) and "Shingal", high junior school. After completing his basic education, the future musician and actor chose Digital Seoul Culture Arts, a famous university where he was a student at the Faculty of Arts. Apparently, even then, pondering over his future career, his destiny, the guy determined his life goals.
Remembering his childhood, Park Hyung Sik once told reporters that his mother wanted him to deal with Taekwondo. Meanwhile, the boy did not like sports. The time has passed and now the talented young man recognizes the lack of experience and skill in terms of training and martial arts. Although, in primary school), Park studied Kumdo (Korean martial art), and he apparently liked it more, because soon the boy reached the 4th level in mastery. The actor admits that it was only a hobby, not a professional occupation. He liked to sing more, listen to music and whenever possible, attend concerts.
Becoming a teenager, Park soon learned about an amateur musical group and became a part of it. Together, the guys gave "home" concerts; then they participated in various musical competitions. These were the first victories of the future celebrity from South Korea.
How the actor and the singer started
Park Hyung Sik is probably the best know vocalist of the band ZE: A, which debuted in 2009.
As an actor this handsome guy, who has already conquered heats of many gorgeous girls debuted in 2010. That time he was only 19 — talented fellow and the other members of his musical group were invited to play episodic roles in series "Geomsa peurinseseu" (it can be translated as "Charming Prosecutor"). The first major role of Park Hyung Sik is "Dummy Mommy" (dramatic film). Meanwhile, the real fame came to him only after his role in the series "Sirius". It happened in 2013, and since that time Park is regularly invited to work with many film directors. He advertises popular products and brands and works as a model as he is pretty tall (183 cm) and slim (65 kg).
Career
After the fame that has come to the actor in 2013, Park was confirmed for a role in "Nine Times Time Travel". Over 90% of those who watched the series loved it! That was the story of a guy, who got a unique chance to travel to his past and change some things that happened twenty year ago! The film director later said that Park Hyung Sik had been seriously auditioning along with other young actors. He also said that the young man has a great potential, like an actor.
In the same year, Park was invited to audition for the "Joogoonui taeyang" (translated as the "Lord of the Sun") dramatic series. However, unfortunately and very unexpectedly, he did not pass the casting. The refusal did not affect the actor much and he made other attempts to play various roles in movies and series. He failed again. Nevertheless, Park Hyung Sik noted that he was not jealous that the roles were given to other actors.
However, Park did not have to wait long. He was offered a role in the youth drama "The Inheritors" (the scenario was written by Kim Eun-sook, popular Asian scriptwriter). He got the role of a guy from an extremely wealthy family who does not care about fame or money. As statistics and surveys say, over 95% of people that watched this film liked it. All affirm that Park's play was really brilliant, and many women secretly fell in love with young actor.
Interesting Facts 
The guy is proud of his height;
The guy has great appetite: he is always eating, although he remains slender and slim;
He is the "main" group member, as the other musicians say;
Park Hyung Sik is the tallest musician of ZE: A;
Before joining the group, the guy was a very popular model (to this day he participates in fashion shows and cooperates with various fashion magazines);
In 2011 the singer and the actor participated in the musical production of "Temptation of Wolves":
You can see him in Jewerly S clip called "Date";
His favorite color is blue and navy blue;
His favorite singer is Park Hyo-shin;
The "perfect" woman (as Park sees her) is Seo Hyun from "Girl's Generation";
The guy has several awards as the best actor of South Korean series and an award for his acting art.