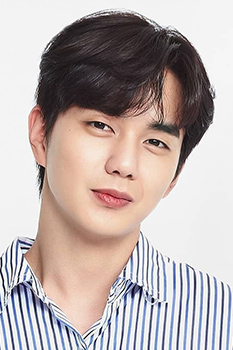 ** After payment please send screenshot of payment to email: This email address is being protected from spambots. You need JavaScript enabled to view it.

* ATTENTION: Paypal votes may be counted duaring 12 hours after payment

Share with your friends and your favorite actor (actress) will be have more votes :
Results of voting:"The Best Korean Actor"
Yoo Seung-ho is known as an actor from South Korea since 1999. The boy was started working in advertisement in childhood. The celebrity is very young, but he has got almost 20 years of experience of work!
Biography and filmography
The native city of this famous actor is Incheon. His mother gave him the birth on August 17, 1993, when she already had a daughter. The boy began his career in early childhood. In 1999, being 6, he appeared on television, starring in mobile phone advertising. The company responsible for shooting the video, wanted to use in advertising is not professional actors, but "fresh faces." The little boy's mother Son Xu's mother sent his photos to participate in casting, and as a result he was selected as a model and starred in several commercials for the N016.
The "Daddy Fish" series that appeared in 2000 became an acting debut for the boy. In 2001, the young actor starred in two episodes of the weekly one-act series "MBC Best Theater".
In 2002, the child actor was approved for the role in "Jibeuro" ("The Way Home" in English translation) movie, which later became his road to fame. Despite the smallest budget, the movie became extremely popular and collected over than $24 million. Yoo Seung-ho debut film brought him an award in the "Recipient" category. After the release of this movie small actor was affectionately nicknamed "The Younger Brother of the Nation".
In 2003, the boy played another role in romantic comedy "Happy Ero Christmas" and also played the main role in the series "Love Letter".
In 2004, being 11, he appeared in "Don't Tell Papa "and in 3 TV series. In 2005, the star starred in "Sad Love Story". The same year, Yoo was called the best young actor — he got a great award for his previous works.
It seems that this hardworking guy never stopped working. In 2006 he starred in the series "Alien Teacher" and the drama "Hearty Paws" drama. This touching and spiritual history has not left spectators indifferent and raised $ 4.6 million at the box office.
In 2007, the actor played the roles of the main movies' characters in their childhood — that were popular historical series "The King and I" and the "Legend". For these works he was awarded again. Next, 2008 year brought him another curious award that was called "Hot Younger Male".
For the next 2 years he was constantly working at different roles. 2009 was the most productive year: that time famous "The City of fathers" and "Astro Boy" appeared. Nobody was surprised that exactly Yoo got titles of the best new actor and the male star. The award was waiting for its hero again.
In 2010 young actor and singer IU recorded a joint single "Believe in Love", which also featured a video clip. However, this work did not mean that the actor decided to become a singer and forget about acting. Vice versa, he continued starring in a variety of movies that later were shown not only in South Korea and Asian region, but in Europe and even in both Americas ("Blind" movie (2011) that collected over $15, 5 million, for instance). The actor also voiced cartoons that year.
The filmography of the actor includes more movies and series, and one of them is "Fragments of Sweet Memories" (2012). The same year he played different characters including romantic lover and a maniac, who was killing people.
In March, 2013, being already a famous actor, he joined the army, but in 6 months, when he returned home, the young man continued his hard work, starring in movies. Everybody liked him in a role of a magician in "Joseon Magician" movie (2015).
Personal life
The actor confesses that he likes staying at home with his mother, eat and talk with her, since she is the closest person to him who always supports him. He considers himself an introvert, but because of the specifics of the profession, he tries communicating with everybody. He also says that IU singer (the girl is also an actress) is the perfect woman image for him.
However, since childhood the guy was engaged in acting, he did not have a chance to encounter love. The actor said once that he "closed his heart" for some time.
The guy likes cute, innocent girls with long wavy hair. He hates an idea to marry a celebrity. The actor does not have special preferences regarding the appearance of the girl, it is desirable only that the difference in their age must be not more than 4 years. Also, his beloved one must love animals and home pets.
His ideal date is a walk along the streets of the city. Meanwhile, he understands that it is almost impossible through his extreme popularity. Therefore, he feels sorry for his future girl, because she is likely to be deprived of usual visits. The talented young man dislikes luxury restaurants and expensive dishes, and enjoys ordinary noodles.
Curious facts
When the future celebrity was a child, his family was very poor;
Before doing something, he carefully thinks everything over;
He wants earning much money to return them to the society, helping those ones, who need it and taking care of preserving the environment;
He dislikes sports.
Yoo did not get the high education and choose Navy;
The guy does not like the process of education;
Yoo tried playing piano, but he decided to quit it;
He wants learning several foreign languages;
He considers himself a very lonely guy that has only 2 devoted and true friends;
The actor hated watching TV when he was in Army.