Scandinavian women, in representation of many, are the cold blondes constrained in emotions. But more close acquaintance with representatives of the Scandinavian countries shows how rich and various can be the world of women from the northern countries. Among them are the brunette's beauties, burning and sensual, red-haired girls, with bright and emotional nature. Beautiful Scandinavian women are charming and lovely, they have an expressive appearance and rich inner world.
What is attractive in the Scandinavian women?
The main type of appearance of women, girls from the Scandinavian countries is the blue-eyed blonde. Everyone can dream of such lines of appearance. It is interesting that the image of "the snow queen", to which so correspond beautiful Scandinavian women, very harmoniously fits into a surrounding northern country – severe and majestic.
Most of the Scandinavian women have the high growth, a slim figure. They are strong, sports, hardy. It is promoted by features of climate, an environment. Scandinavians seldom suffer because of excess weight as their diet consists mainly of beneficial marine fish and vegetables.
What is the difference of modern Scandinavian from residents of other countries? First of all, it's light color of eyes and hair. Beautiful blue, gray, green eyes make girls similar to heroines of ancient fairy tales and legends. Also, characteristic feature of appearance of the Scandinavian is the narrow, accurate nose, fine light leather. Cheekbones are generally not issued on the face, a section of eyes is European.
Light brown hair is the line inherent in most of Scandinavian women. But, in connection with the migration of representatives of the different people lasting not one decade among girls from the Scandinavian countries there is a lot of red-haired and brunettes.
Features of nature
As well as the region nature, beautiful Scandinavian women are constrained and majestic, they moderately show the emotions. In gait, a bearing, a look of women advantage and self-confidence is felt. Such manner of behavior, communication they really remind "the snow queen". But, unlike the fairy tale heroine, the beautiful Scandinavian are cute and charming.
Scandinavian women prefer natural beauty, they are trying to prolong their youth with the help of proper nutrition and an active lifestyle. The bicycle, skis, a tourist tent are habitual equipment of many women. Active life allows the Scandinavian blue-eyed blondes to look very long young, effectively, sexually.
It should be noted the high level of culture and education of representatives of the Scandinavian countries. Many of them successfully build career including in the political sphere. Regardless of profession, women are active in public life, working in various organizations for the protection of nature.
15. Pia Pakarinen (5 October 1990) - "Miss Finland 2011". Her height 170cm.

 

14. Kristina Knaben Hennestad is a Norwegian actress, known for Pornopung, Skumringslandet and Joyride, one of the popular Norwegian women.

13. Sara La Fountain (1981, California) -is a Finnish chef, designer, and television personality.

12. Julie Ege (12 November 1943 – 29 April 2008) - Norwegian actress and model.

11. Sofia Ruusila - "Miss Helsinki -2010".

10. Lene Nystrom (2 October 1973), better known by her stage name Lene, is a Norwegian singer songwriter.

9. Gabriella Holsten (April 5, 1993) - Norwegian model.

8. Ann-Margret Olsson (April 28, 1941) - Swedish-American actress, singer, and dancer whose professional name is Ann-Margret.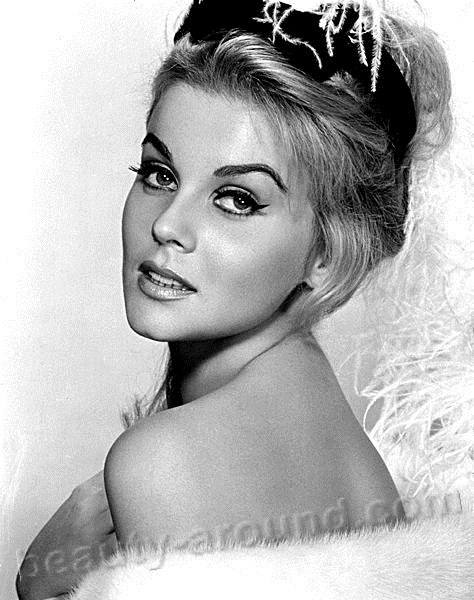 7. Ewa Aulin (13 February 1950) - Swedish actress who appeared in a number of Italian and some American films in the 1960s and 1970s.

6. Janni Hussi  - Finnish "Fitness Model 2010".

5. Heidi Johnsen (Tromsoe, Norway) is a Norwegian model. Began her career at the agency Team Models in Oslo. Then she worked in Italy, France and Spain. The most beautiful among Norwegian women to my opinion.

4. Ingrid Bergman (29 August 1915 – 29 August 1982) - Swedish actress who starred in a variety of European and American films.

3. Camilla Sparv (3 June 1943) - Swedish actress.

2. Anita Ekberg (29 September 1931) - Swedish-American actress, model, and cult sex symbol, the most beautiful among Swedish women in our rating.

Read also:The most beautiful German women

1. Kiira Korpi (26 September 1988) - famous Finnish singles skater. Her height 169cm. Kiira is the sex symbol of womens figure skating and among the most pretty finnish women.