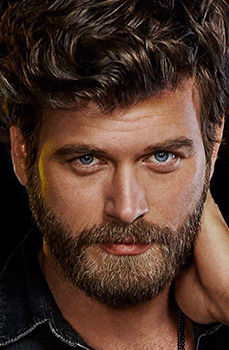 ** After payment please send screenshot of payment to email: This email address is being protected from spambots. You need JavaScript enabled to view it.

* ATTENTION: Paypal votes may be counted duaring 12 hours after payment

Share with your friends and your favorite actor (actress) will be have more votes :
Results of voting:"The best actor of Turkey"
Kivanc Tatlitug is one of the brightest rising stars of Turkish cinema. He combines the charm, charisma and wins more hearts of his fans and admirers of his talent. Actor is also called the "Turkish Brad Pitt" because of unusual European appearance. It is very popular in his home country and in the Arab world. According to polls Turkish newspapers and magazines, he is often recognized as "The sexiest actor in Turkey."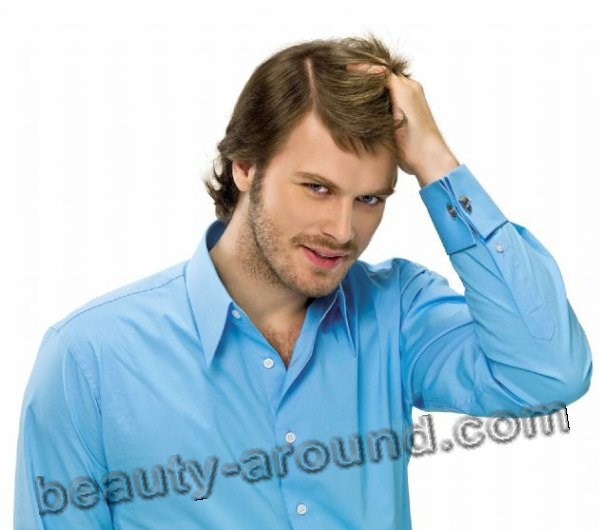 Kivanc was born in the famous ancient Mediterranean city Adana in southern Turkey October 27, 1983. He has four brothers. Kivanc's name in Turkish means "pride." His family was engaged in baking business for about 100 years. He studied at Yenice Çağ Private High School, where the future actor, due to its high growth, rather excelled in basketball.
Due to illness of his father, Kivanc and his family moved to Istanbul in order to his father could get the proper treatment. In Istanbul, he joined a sports club Fenerbahce Ulker, to engage in professional basketball, but a knee injury forced to leave the sport.
Due to the moral support of the mother in 2001, he decided to start a modeling career. In this field Kivanc succeeded, in 2002, he won two prestigious modeling contests "Best Model of Turkey" and "Best Model of the World". The victory allowed the young man to conquer the catwalks of Milan and Paris.
Kivanc studied at the University of Istanbul in the Faculty of Communication and Design, and also attended acting classes at the State Theatre. He took part in theatrical productions. The first film debut was in the film "The Americans on the Black Sea", playing the role of a young hero named Muzaffer. After this debut, the young actor received many offers to participate in the series. Kivanc Tatlitug accepts proposals and starred in television series. In 2005, he starred in the series Gyumyush with actress Songyul Oden. The series has successfully conquered the entire Arab world, and was featured in the Eastern European countries, and even purchased by Pakistan. It tells that after the supposed death of the hero girlfriend, his parents are forced to marry a simple girl named Gyumyush. Translated from the Turkish name Gyumyush means "silver."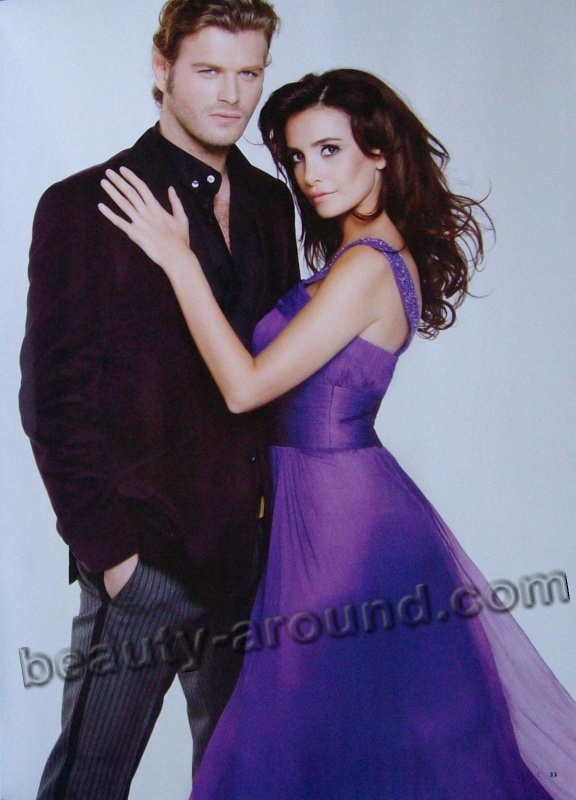 The appearance of Kivanc in fashion magazines are always accompanied by an increased interest in his person, especially by women.
In 2007, the series was released Menekse ile Halil, where Kivanc with actress Sedef Avci played a loving couple, ran away from home to be together. But the heroine is already married, so revenge relatives and barely called her husband will unabating. The film made a big stir among viewers around the world.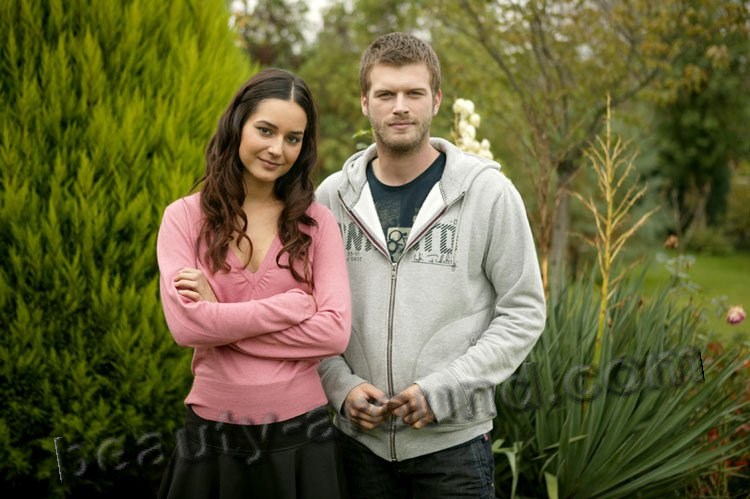 In 2008, Kivanc Tatlitug starred in the series "Forbidden Love"/ Ask-I Memnu with actress Beren Saat. He played a young frivolous womanizer who unexpectedly fall in love with the young wife of his uncle. Kivanc very worried, preparing for the role, as in the Muslim community, such situations are considered shameful. But "Forbidden Love" had a tremendous success and made the actor even more popular and loved by many.
In 2010 followed the series Ezel. The latest TV series to date with Kivanc Tatlitug was "Kuzey Güney", where he and other Turkish actor Bugra Gulsoy played two brothers - Kuzey and Güney, so not similar to each other and in this regard, trapped in a variety of life circumstances. This drama series was also highly appreciated by the audience from different countries.
In 2009, Kivanc was awarded Golden Butterfly Award and was named best actor.
Personal life
Personal life of the actor, despite his calm nature, and even excessive modesty, not without turbulence and scandals. Within four years he was in a relationship with Miss World 2002 and actress Azra Akın.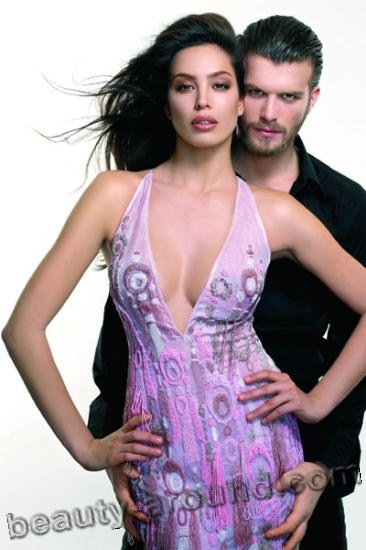 Only in 2009, the couple broke up because the actor struck up a romantic relationship with actress Meltem Cumbul, who was his senior by 14 years. But relations with Meltem lasted more than six months and the couple broke up, too. Kivanc met İdil Fırat daughter of a millionaire, but the alliance quickly fell apart.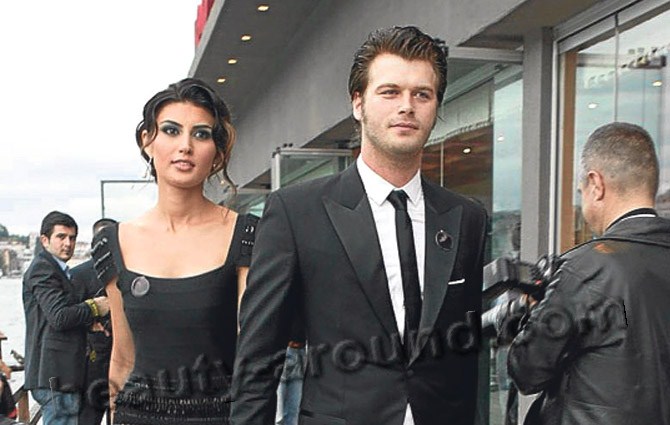 In 2012, the actor returned to his former ex-girlfriend actress Meltem Cumbul and they are already thinking about marriage.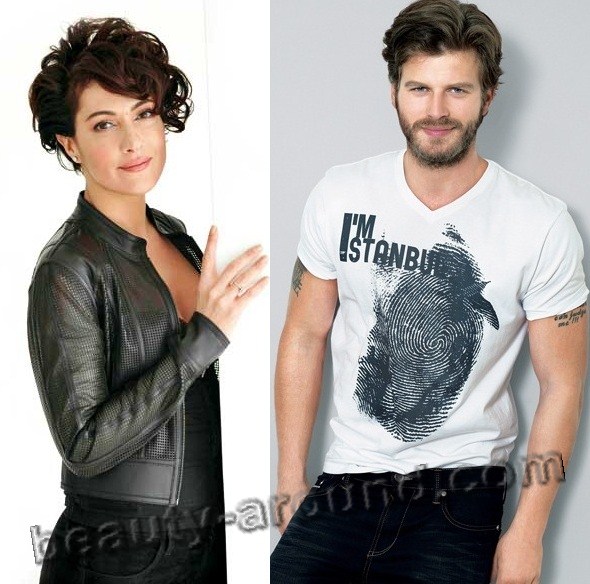 Very bright and promising actor, his talent combined with bright appearance - the biggest trump card in the world of cinema. Hollywood film director James Cameron is interested by Kivanc Tatlitug. Who knows what will happen to the actor in the near future? Good luck to him and interesting roles.