Tunisian women are representatives of the beautiful and mysterious African country. These picturesque and attractive Arab women carefully keep traditions of the people including in that sphere which concerns female appearance. Beautiful Tunisians have a typical figure, skin color and a hair. They often remind the beautiful fine-molded figurines differing in soft and womanly lines.
Features of appearance of the Tunisian beauties
As well as other Arabs, Tunisians differ from Europeans in features, proportions and lines of a figure, a behavior manner. Traditionally women of Tunisia have swarthy skin, smooth and silky, dark hair and eyes. A large number of women, as well as many centuries ago, uses only natural cosmetics including for a make-up. Beauty of Tunisian women is often hidden under national clothes. These are unchanging folk traditions. And only a part of modern girls who got the European education build professional career, let themselves open and daring clothes.
Beautiful Tunisian women have the oval or extended facial features. The Arab section of eyes is harmoniously combined with such form. A look of dark and huge eyes, very womanly and mysterious, attracts men, especially foreigners. Also, the extended nose with wide nostrils, complete lips of a beautiful form is characteristic of appearance of the Tunisian. The dark face is charmingly bordered by silky dark hair: black or dark-chestnut. The whole appearance of many women in Tunisia resembles traditional national dishes: it is as spicy, expressive, "delicious." But it is worth noting that among the representatives of the country a lot of ladies do not differ by feminine appeal.
Therefore, beautiful Tunisian women are very much allocated in crowd. And especially they look effectively and impressively at beauty contests, the brightest and charming girls get out to such competition. And especially they look effectively and impressively at beauty contests. The brightest and charming girls participate in such competitions.
Tunisians whose beauty is often hidden under long and faceless attires try to decorate interestingly at least those parts of a body which remain visible. In particular, it is possible to see often the hands of women painted with natural dyes. Graceful patterns fascinate, attract a look of people around.
Morals of Tunisian women
The Tunisian women, in comparison with representatives of other Arab countries, feel more confident and protected. They on an equal basis with men get an education, many of them work and help the husband with providing a family. But this does not prevent them to pay much attention to the care of the family. Tunisian women at early age, as well as other girls, dream of career of singers, actresses, models. And now on fashionable displays beautiful Tunisian women often represent collections of the most eminent designers.
See also: Top-35 Beautiful Arab Women
Top-15 Beautiful Tunisian Women
15. Hiba Telmoudi (род. 1992 г) - Miss World Tunisia 2013.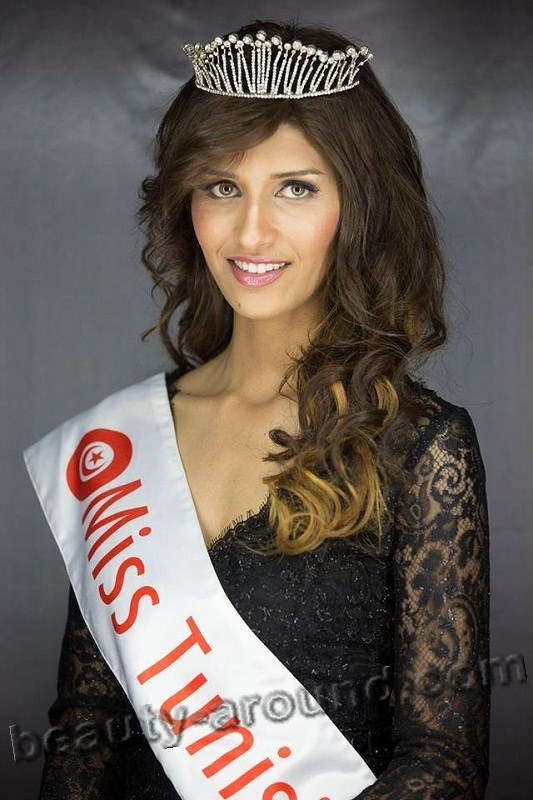 14. Manel Amara - is a Tunisian actress and singer. She is also the face of the fashion house Wissam Ben Amor. See also: Top-17 Beautiful Arab Female Singers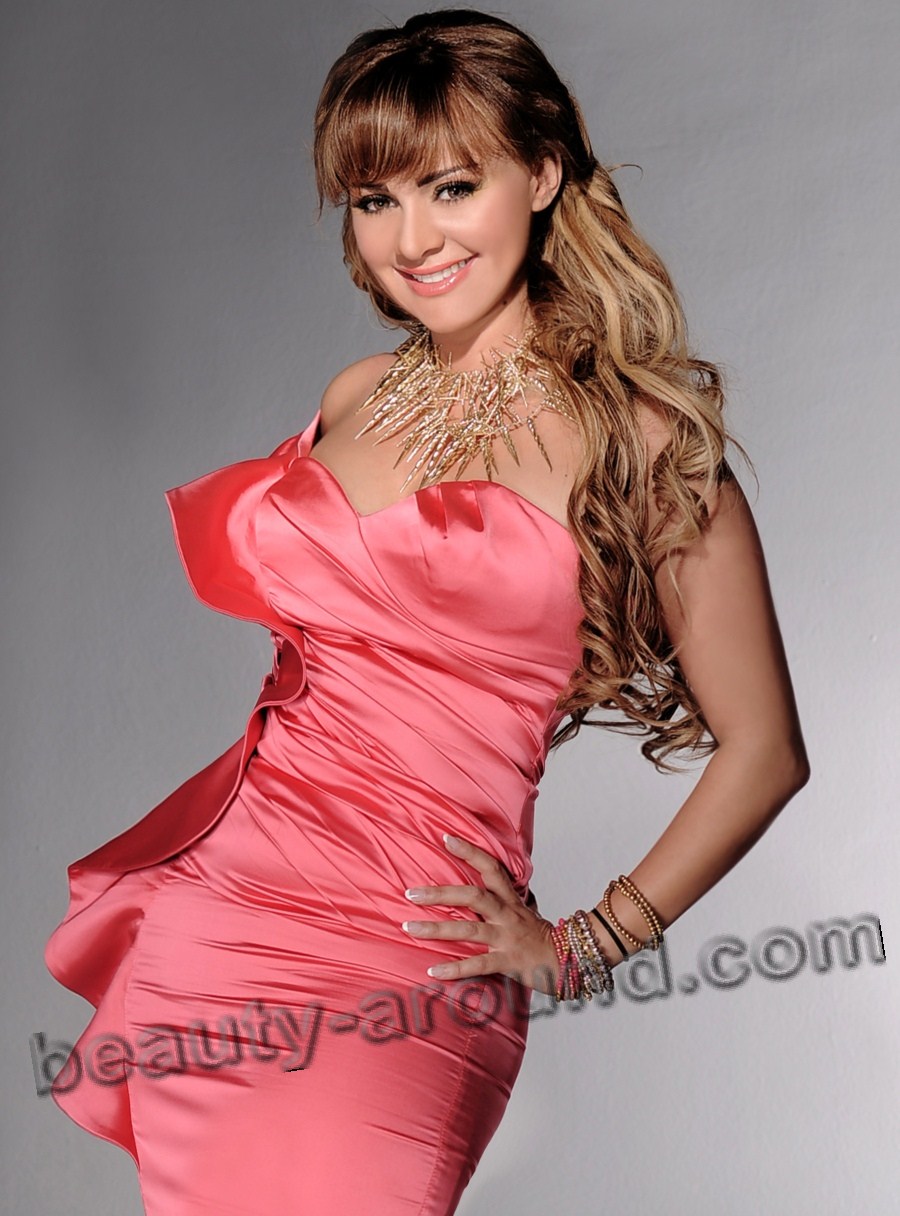 13. Hend Sabry (born November 20, 1979) is a Tunisian actress.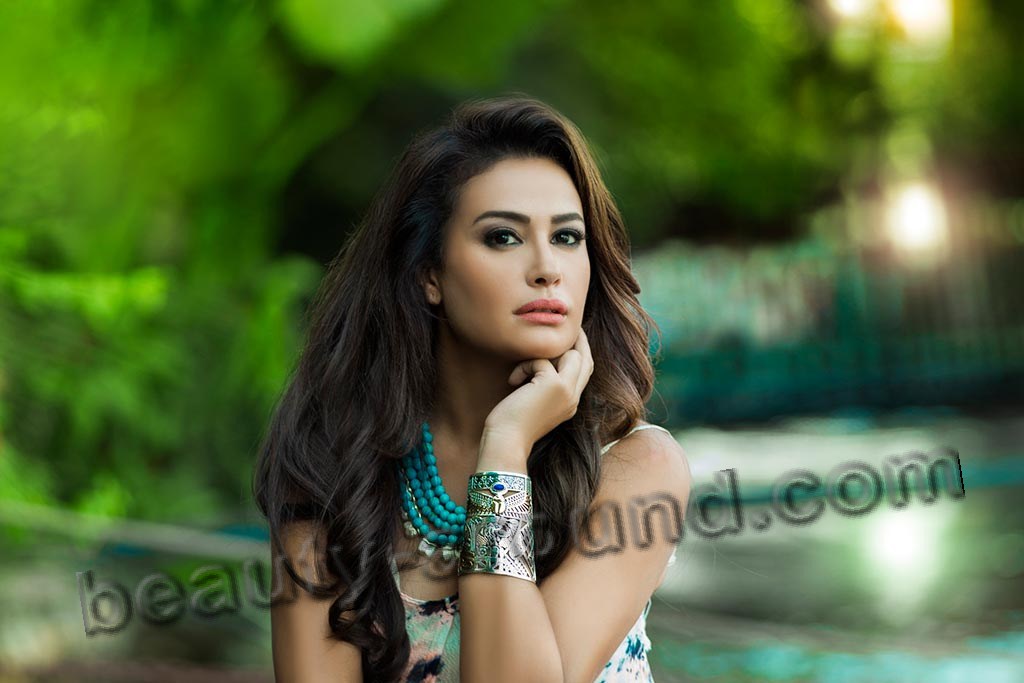 12. Shayma Helali (born May 3, 1985) is a Tunisian singer.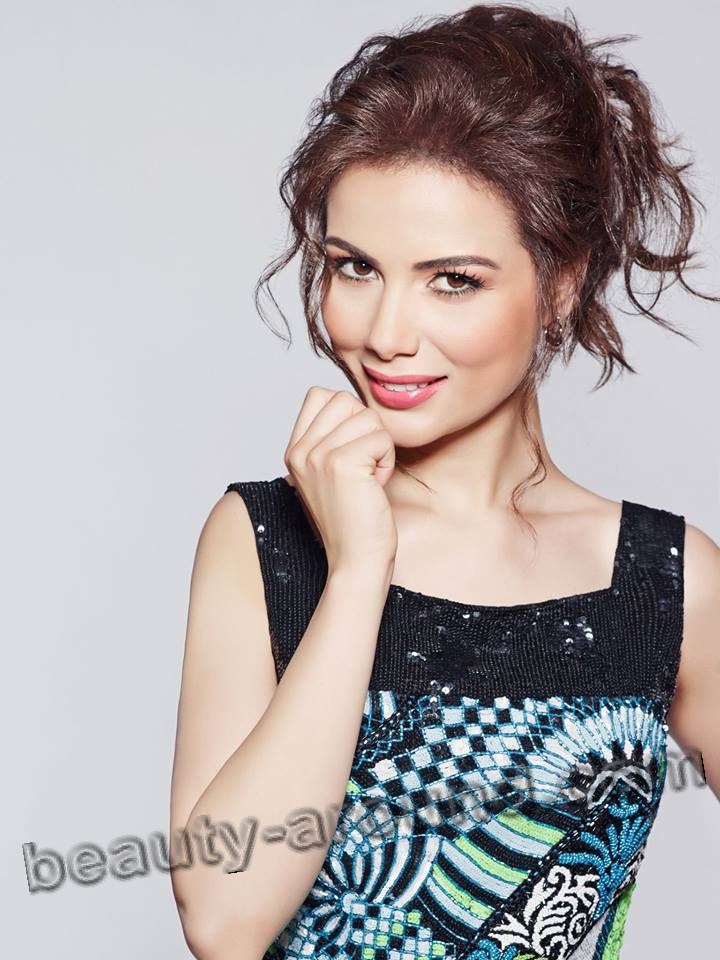 11. Kenza Fourati (born 1987, Lille, France) is a Tunisian-French model. In 2002, he took third place in the contest "Elite Model Look" and signed a modeling contract.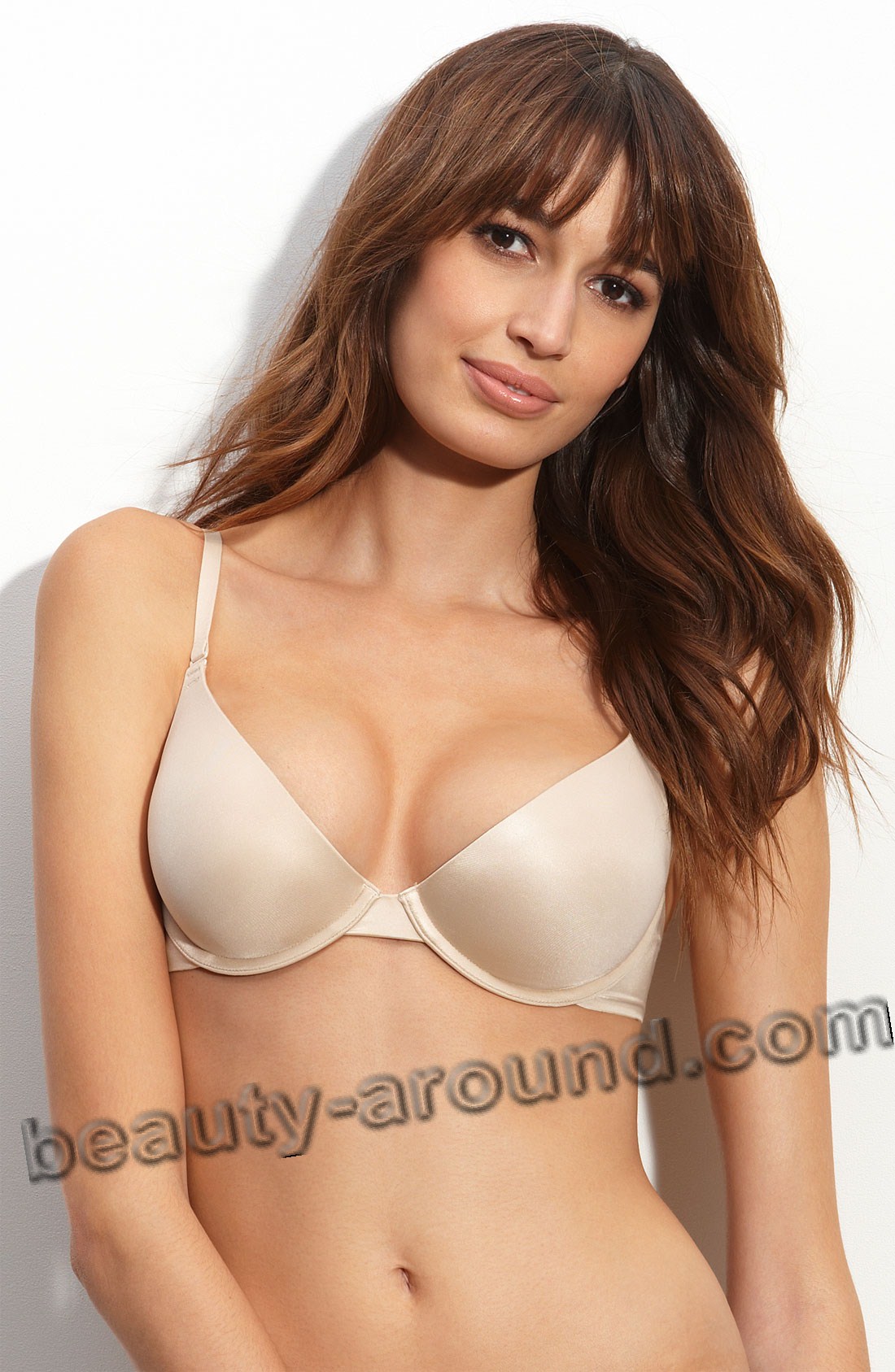 10. Feriel Graja (born December 11, 1980) is a Tunisian actress.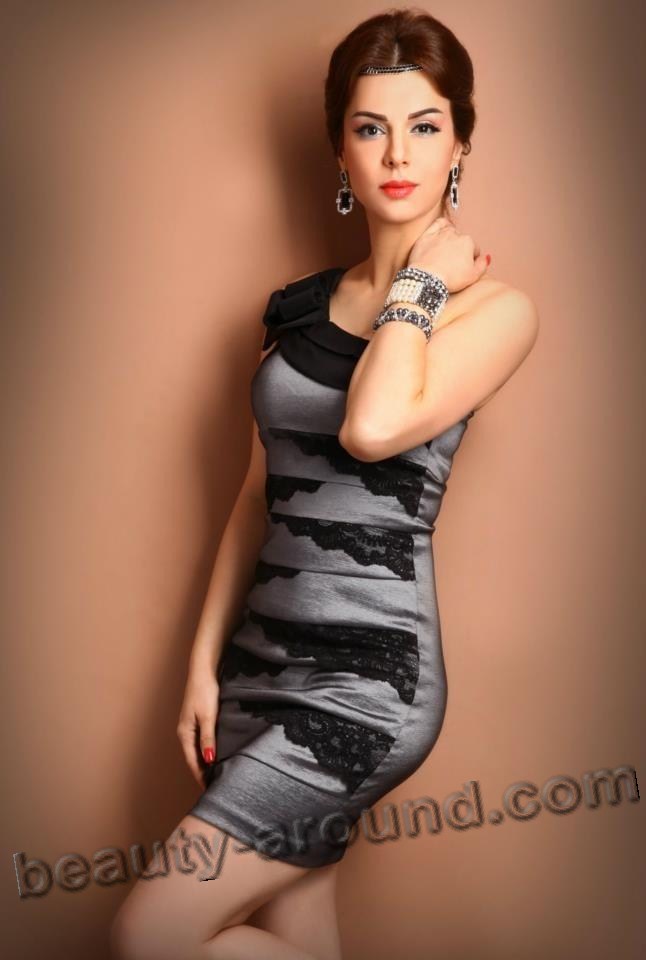 9. Sonia Ben Ammar (born February 19, 1999) is a French singer and model of Tunisian origin. Sonia became better known after began dating Brooklyn Beckham.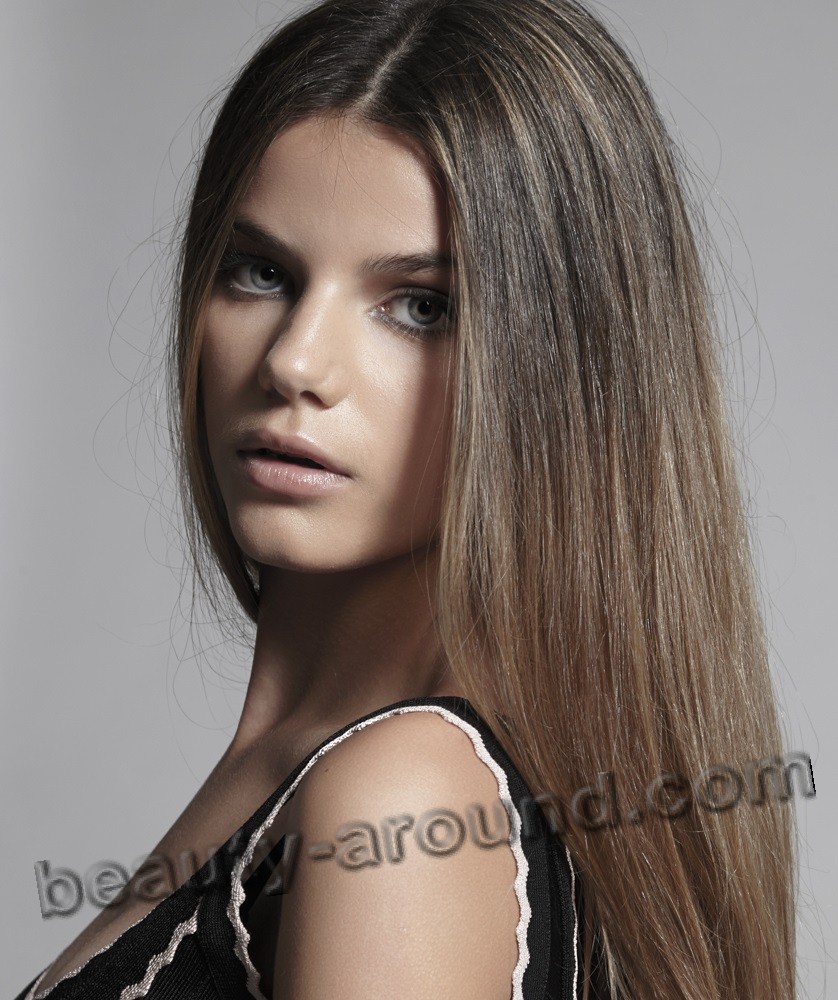 8. Maroua Heni (born 1992) - Miss World Tunisia 2015.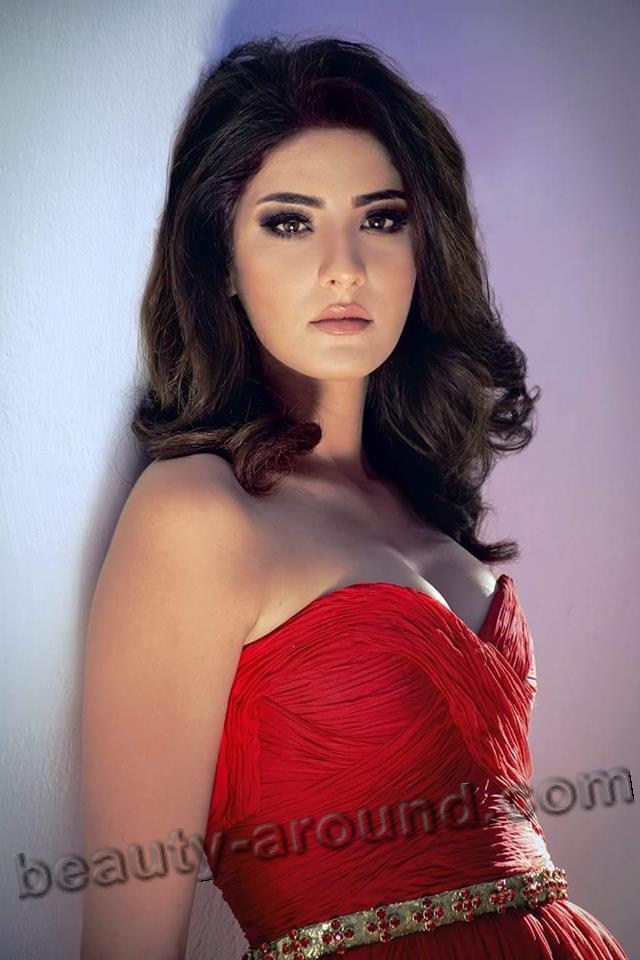 7. Rym Saidi (born 21 June 1986 in Tunis ) is a Tunisian model and actress. Saidi started her career as a model in 2003 after winning the Elite Model Look Tunisia. In 2006 she won the first edition of the Arabic reality show MISSION FASHION on LBC TV under the supervision of the Lebanese fashion designer Elie Saab. In 2013, Saidi was ranked eighth in the ranking of the most beautiful women in the world by World Actuality. See also: Top-10 Beautiful Black Models. Photo Gallery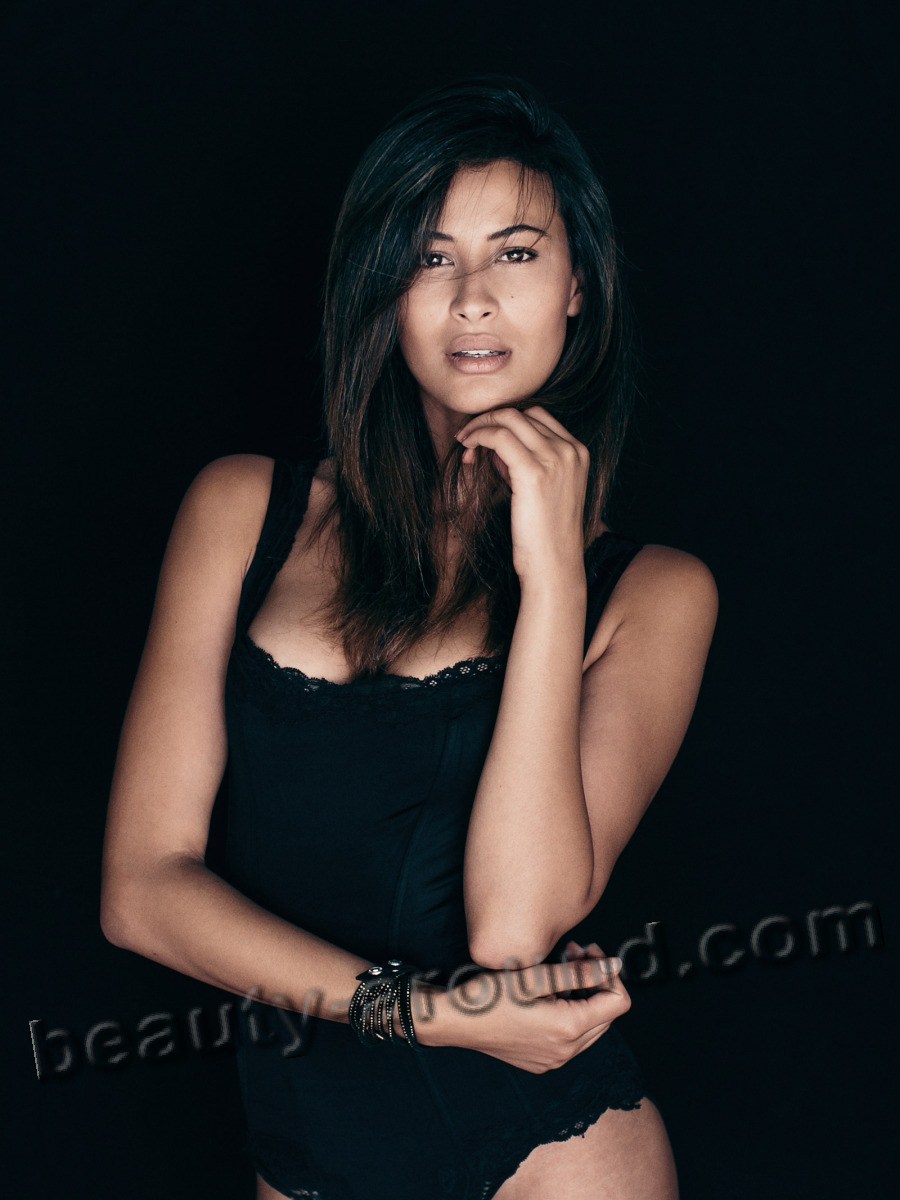 6. Hanaa Ben Abdesslem (born October 18, 1990) is a Tunisian model. She has worked with such designers as Jean Paul Gautier, Vivienne Westwood, Chanel, Oscar de la Renta, and Anna Sui. She is the first Arab model to be featured in the Pirelli calendar  as well as the first Muslim spokesmodel for the French perfume and cosmetic house Lancôme.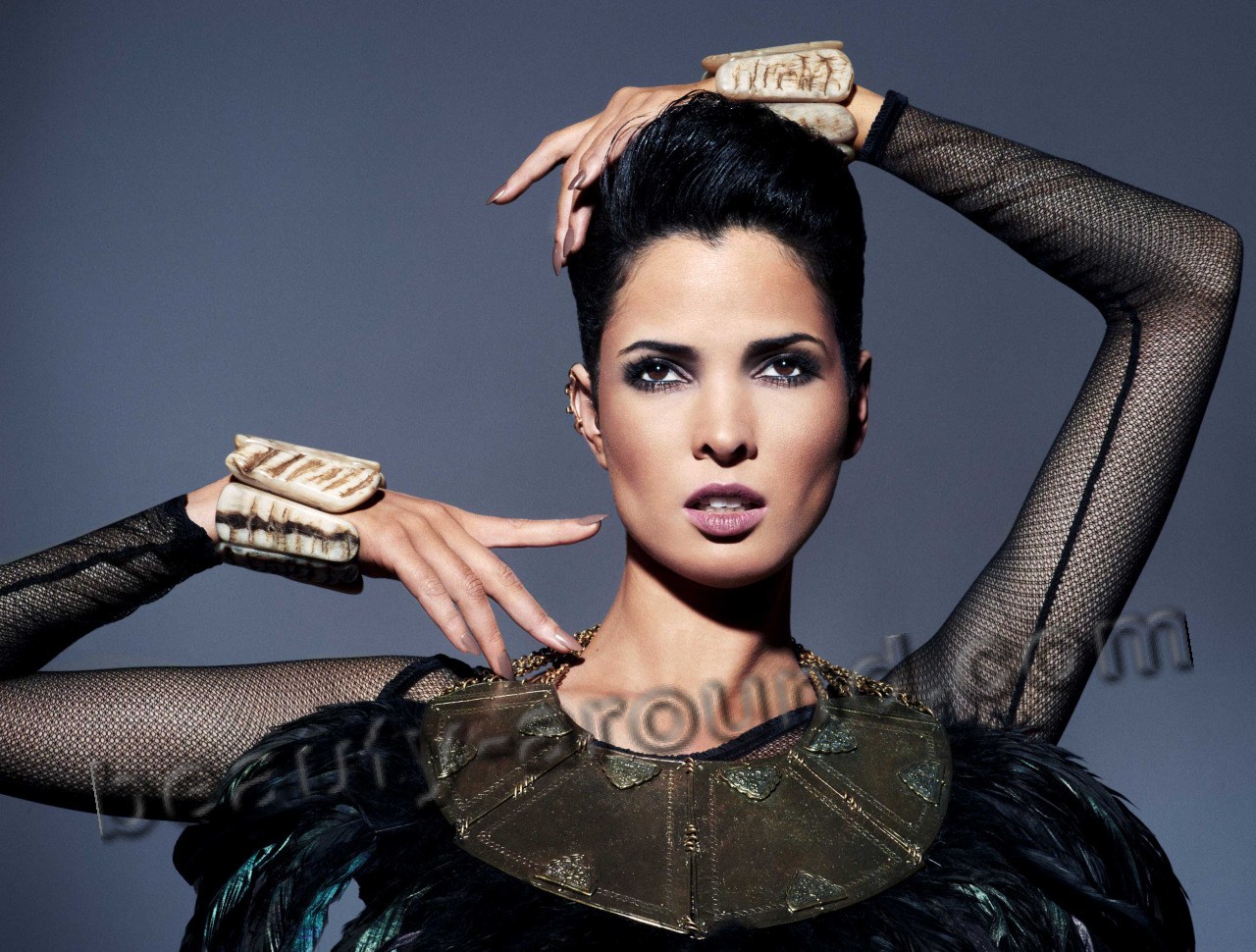 5. Afef Jnifen (born 4 November 1963 Medenine, Tunisia) is a Tunisian fashion model, actress and television presenter. She is a naturalized Italian citizen. See also: Beautiful TV Presenters in the World - Top-35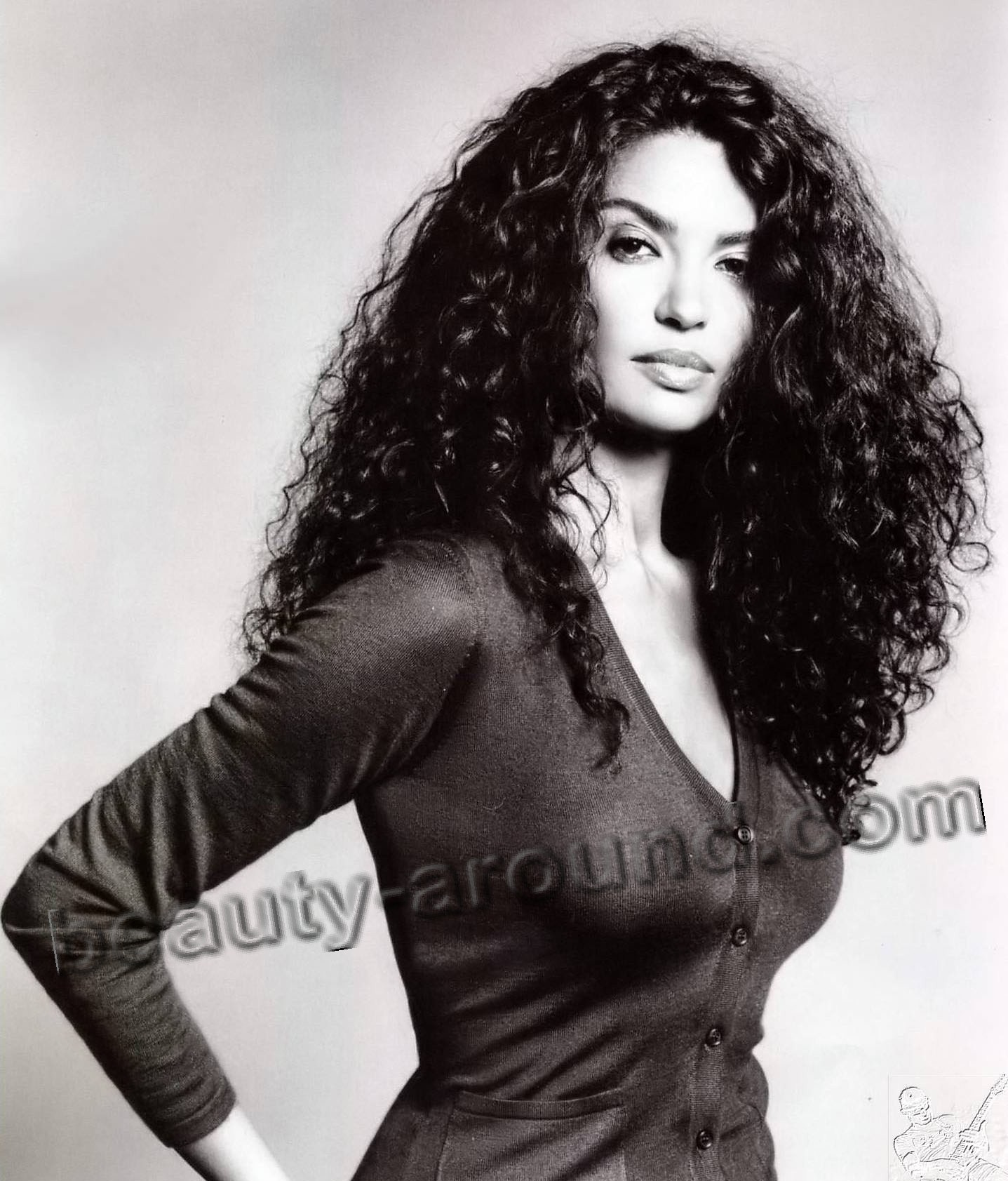 4. Leila Ben Khalifa (born February 16, 1982) is a Tunisian actress and model.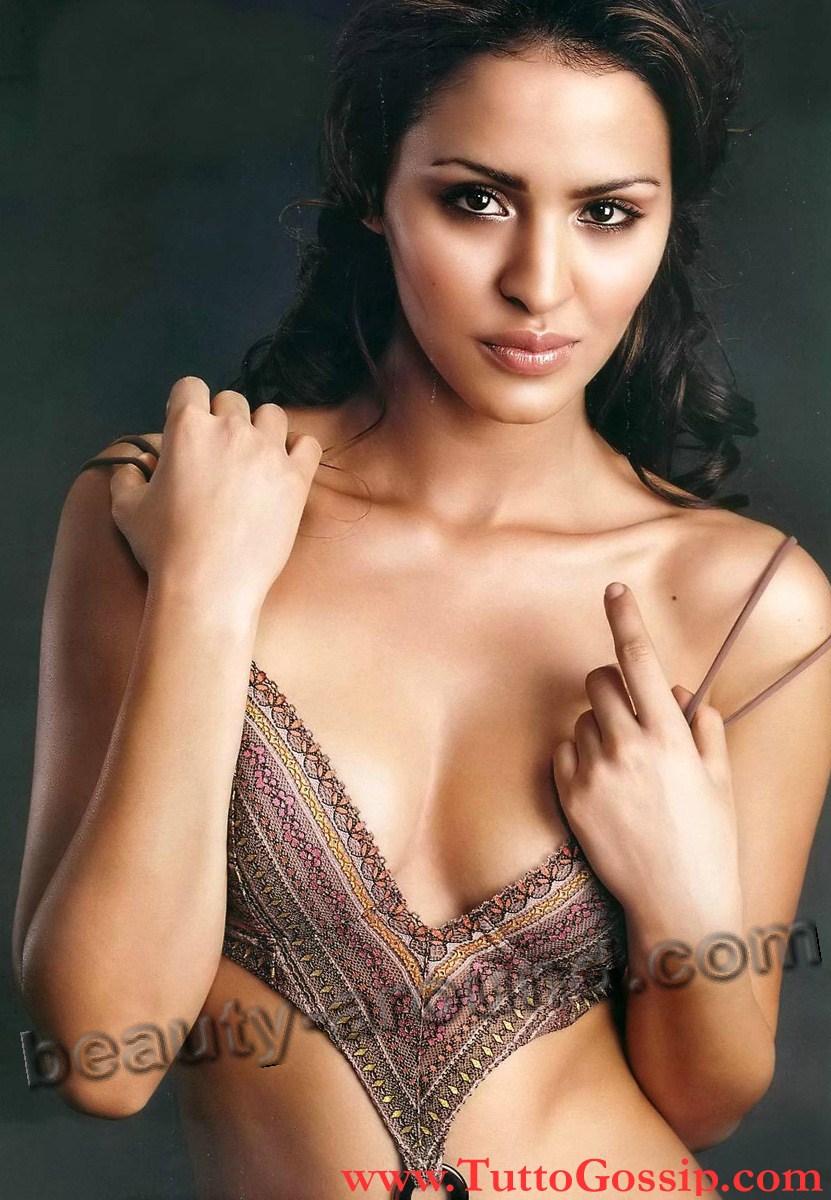 3. Nadine Njeim (born February 7, 1984, Lebanon) is a Lebanese model, beauty queen, actress. She has participated in various beauty pageants and won the following titles: "Miss Lebanon 2004-2005", "The face of Miss World-2004" and others. Her father-Lebanese, mother - Tunisian. See also: Top-26 Beautiful Lebanese Women and models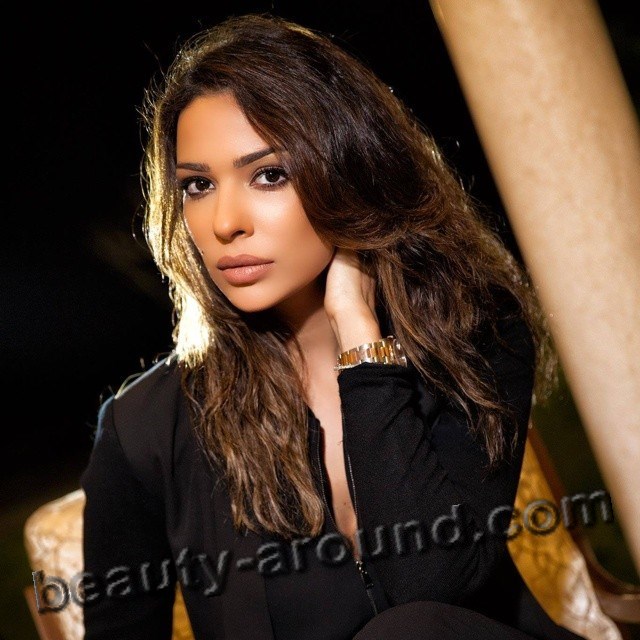 2. Souhir Ben Amara (born November 27, 1985) is a Tunisian television actress.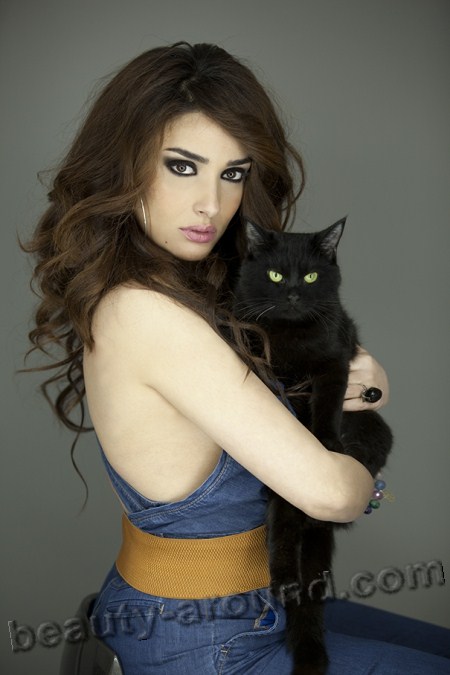 1. Dorra Zarrouk (born January 13, 1980, Tunisia) is a Tunisian actress.