Everyday we watch plenty of TV-programs and news. The persons we pay the special attention to in the show are, of course, TV presenters. As you know, a woman who is going to occupy the position must look esthetically and be well-dressed. Besides, the shows' executive directors cast the most beautiful candidates for these positions. Everything is done to please the viewers and to satisfy their visual requirements. If the viewers consider a TV emcee to be ugly, no one will watch the program.
What Character Features Must TV Presenters Possess
If you compare the biographies of popular media persons, it will become obvious for you that each of them had his or her own way to the profession. TV authorities select the best people to star on TV, and the right to get on the air must be earned by a hard work. Sometimes, a TV person had to work no less than 2-3 years on TV in any position for a start.
TV presenters are not the people of luck. There is no luck in this profession. These people must be able to achieve their personal goals. Besides, they must possess the list of special character and mental features. First of all, emcee must be clever in other case she won't be able to lead a program and answer the viewers question. Secondly, all women related to TV must treat their beauty in a very tedious manner. As you know, the TV adds nearly five kilos to the person in a shot. So, attending a sports gym becomes a necessity to all emcees.
Closeups show all weak places in the TV emcees appearance. Women must care their faces effectively. Of course, the base of the beauty for faces is a regular sleeps and healthy food plans. No alcohol is admitted. This way of life must be kept by all presenters, if they want to stay on TV for a long time. Don't forget about the ability to dress up in the most winning way and you will get an image of the most successful TV emcee.
Today we have gathered the most beautiful TV presenters all over the world in one place. Be sure to scroll the page down and appreciate the attractiveness of woman included in the list.
 35. Mirela Boureanu Vaida (March 16, 1982) - Romanian actress, singer, leading various talk shows.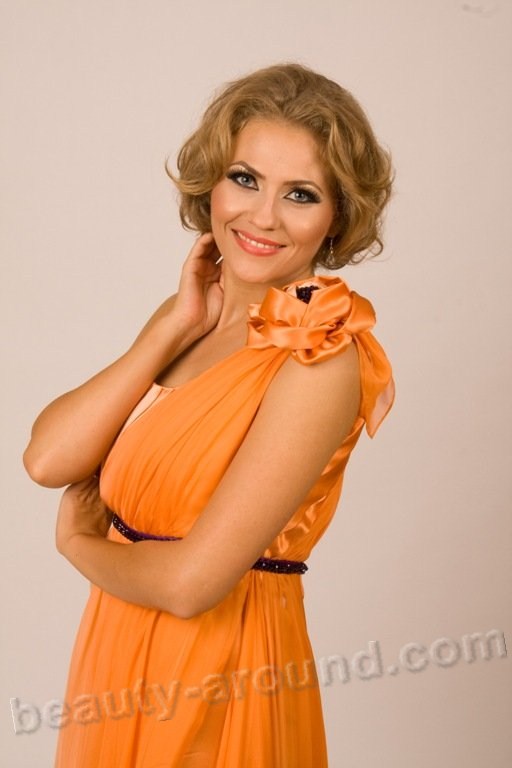 34. Heidi Watney  (May 19, 1981) - American sports writer.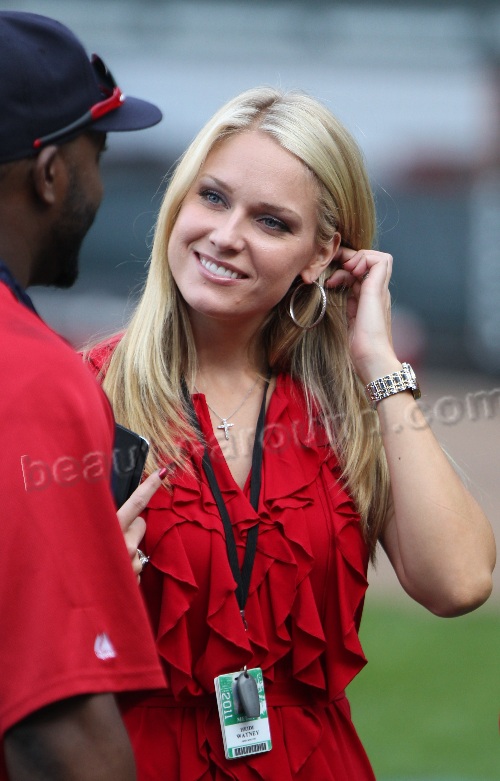 33. Carrie Milbank (1978, Houston, Texas) - American model, actress and television presenter.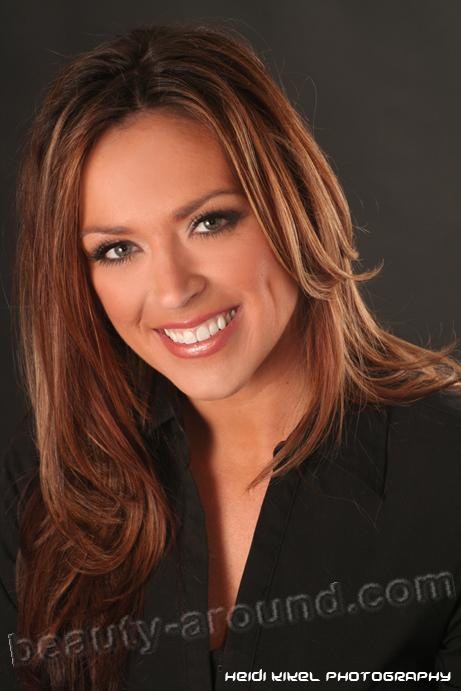 32. Daniela Romo (August 27, 1959, Mexico City) - Mexican singer, actress and TV host numerous talk shows.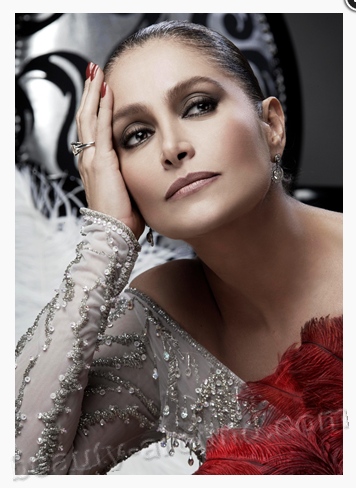 see also: Best Mexican actresses
31. Laura Whitmore (May 4, 1985, County Wicklow, Ireland) - Irish TV presenter on MTV Europe.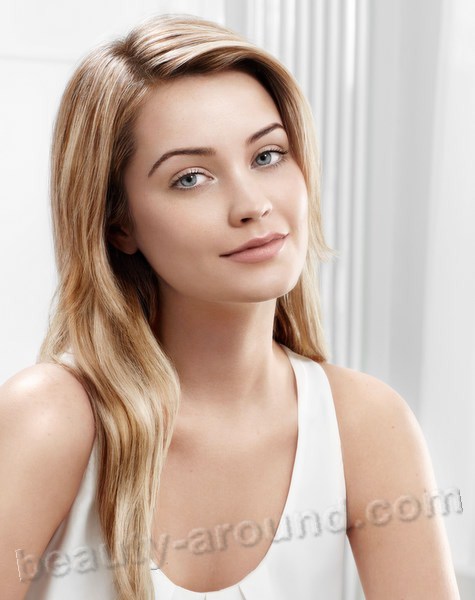 30. Jose Toledo (1963, Gran Canaria, Spain) - Spanish model and television presenter.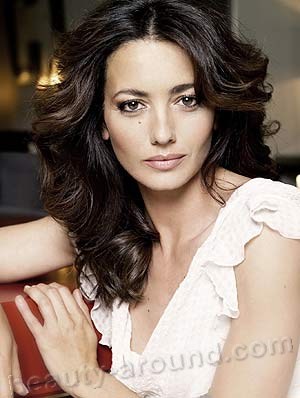 29. Gabriela Cristea (October 26, 1974,) - Romanian TV presenter.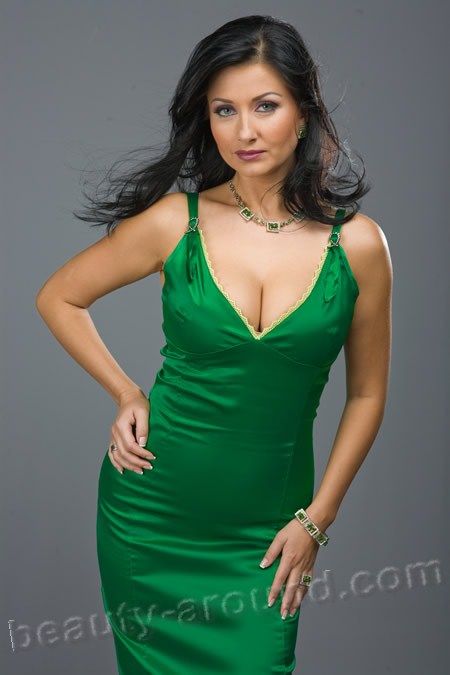 28. Patricia Conde (October 5, 1979, Valladolid) - Spanish actress, comedian, television host and model.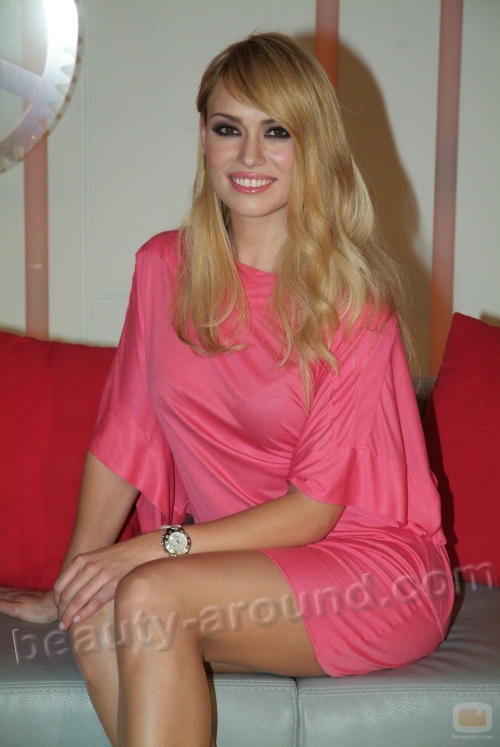 27. Charissa Thompson (May 4, 1982) - American TV host and sports commentator, who since September 2011 working on ESPN.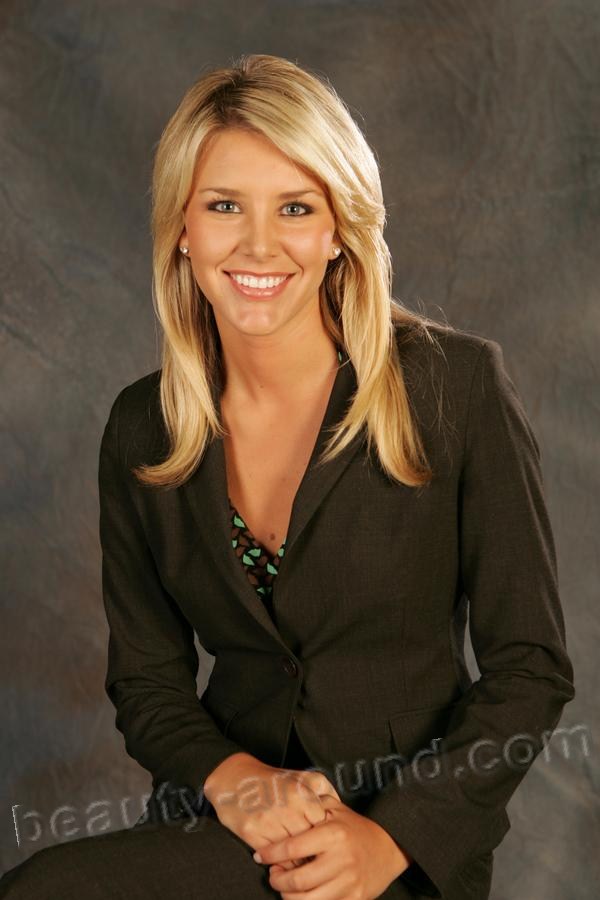 26. Aleksandra Obradovic (June 29, 1984) - Serbian television presenter.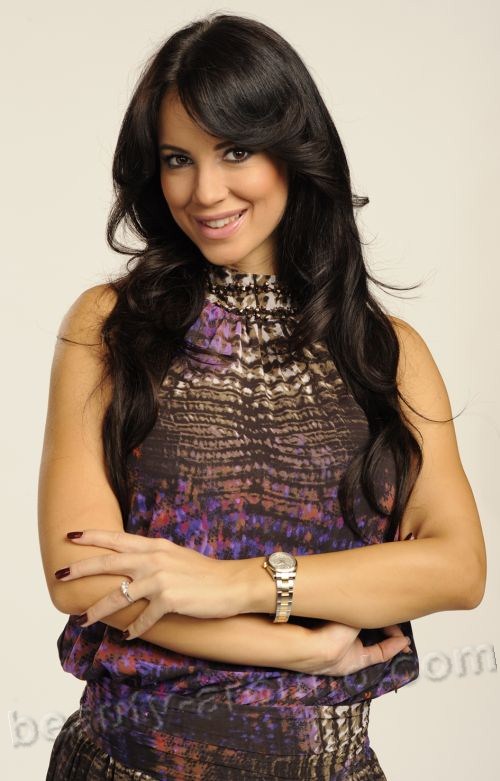 25. Cristina Dochianu (July 10,1984, Bucharest, Romania) - Romanian TV presenter on the news channel.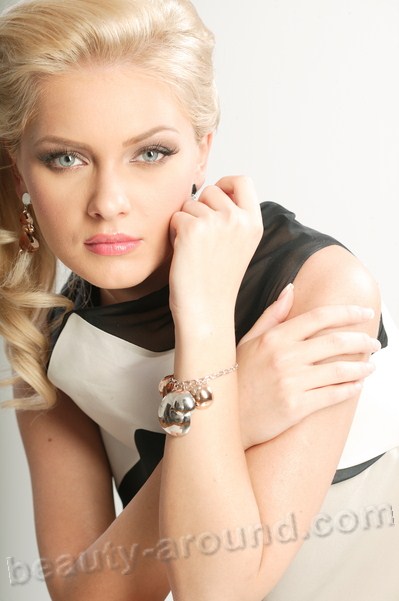 24. Melanie Collins (1989, Pennsylvania, USA) - American leading sports news channel NBA TV, and a former correspondent for Big Ten.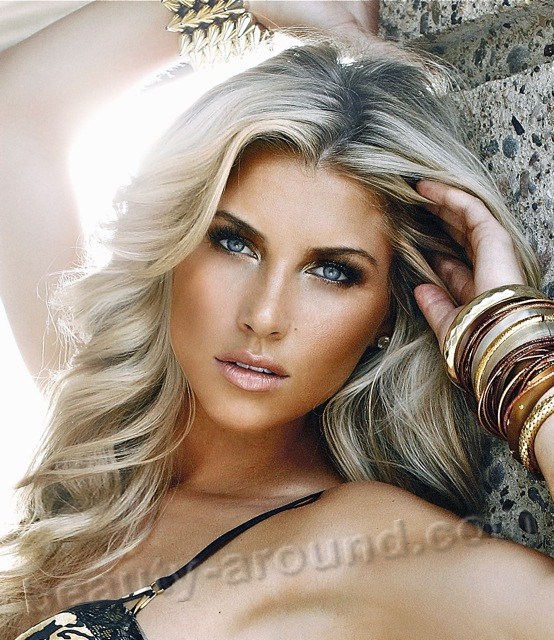 23. Sylvie Francoise van der Vaart (April 13, 1978, North Brabant, Netherlands) - Dutch model, actress and presenter, wife of soccer player Rafael van der Vaart.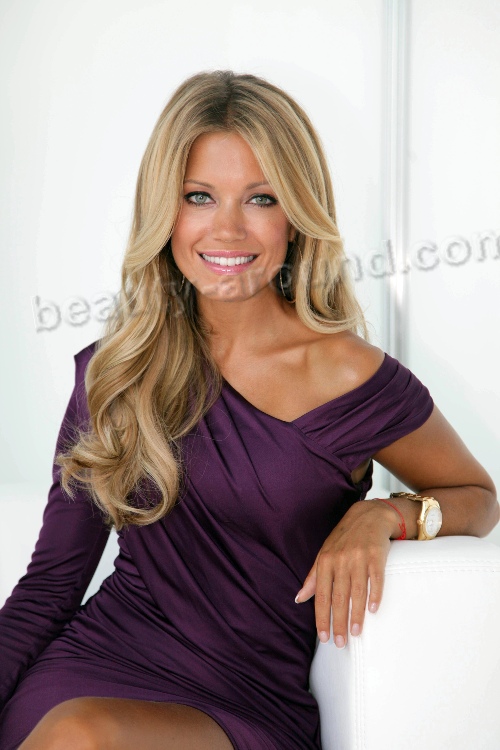 read also: The most beautiful Dutch model
22. Pilar Rubio (born March 17, 1978, Torrejon de Ardoz, Madrid, Spain) - Spanish journalist and television presenter. Became known for her reportorial work in the program Se lo que hicisteis (See what you've done) for the channel La Sexta.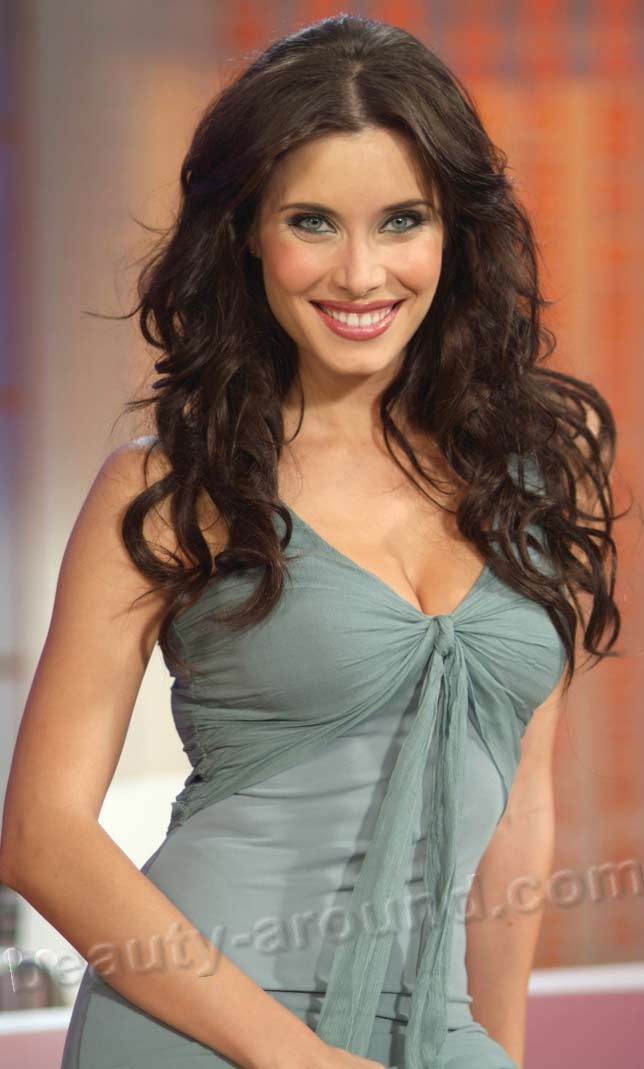 21. Ghida Fakhry (1970, Beirut, Lebanon) - Lebanese journalist and one of the main presenters on the news channel Al-Jazeera English headquarters in Doha. See also : Beautiful Lebanese Women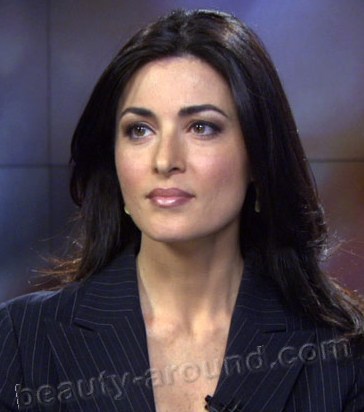 20. Ana Maria Picasso (July 24, 1984, Lima, Peru) - Peruvian journalist and TV sports news on TV channel Univision.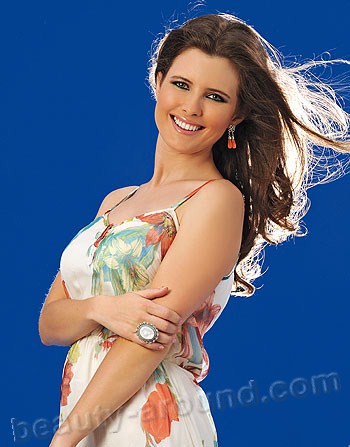 read also: Most beautiful Peruvian actresses
19. Adriana Monsalve (born 1977, Caracas, Venezuela) - ESPN reporter in Central and South America, co-host of a sports show.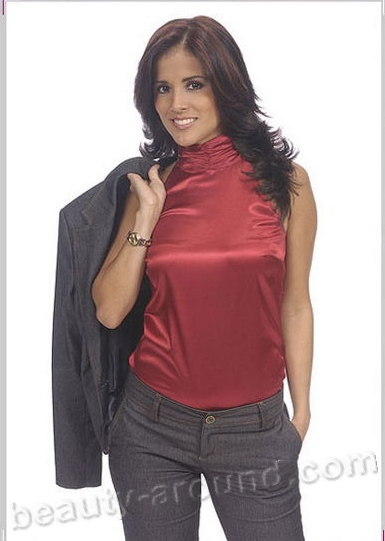 read also: Most beautiful Venezuelan actresses
18. Sara Carbonero (born February 3, 1984, Corral de Almager, Toledo) - Spanish channel Telecinco television presenter and sports journalist. In July 2009, was recognized as the sexiest reporter in the world by FHM USA.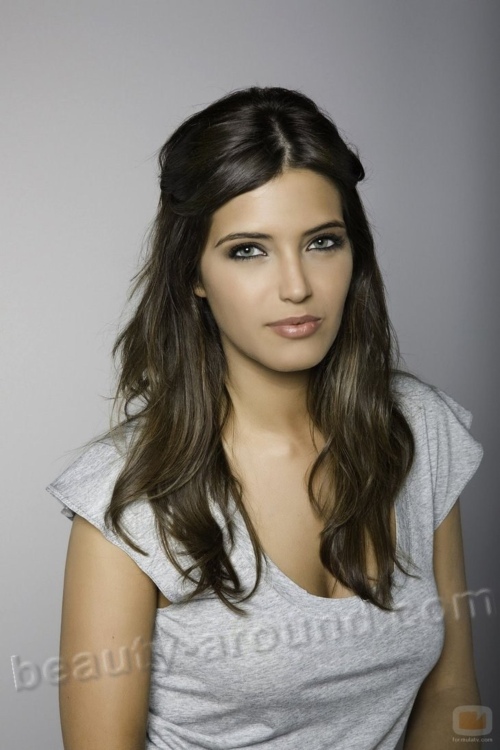 17. Sana Tariq (born 1981) - TV host on Pakistani television. Some time has been a news anchor, but then began to lead a morning program, where she talks about the different facts, interviews with celebrities.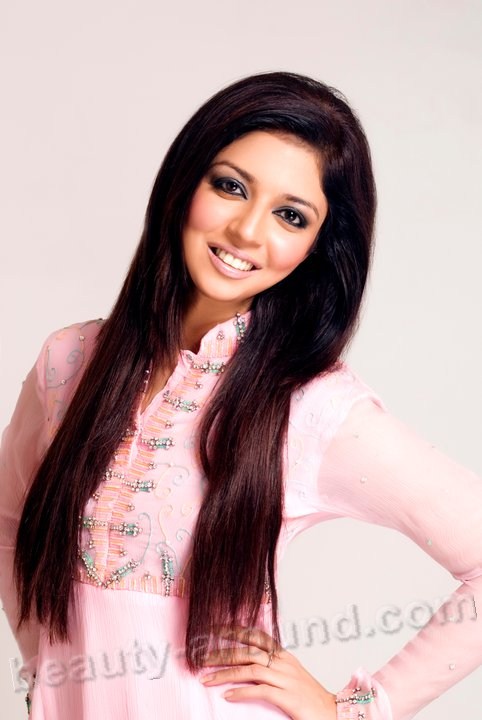 16. Eda Marcus (born 20 August 1982, Bucharest) - the news announcer on the Romanian television.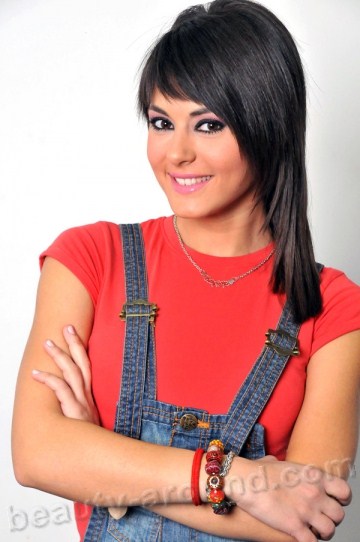 15. Daisy Fuentes (born November 17, 1966, Havana, Cuba) - Cuban-American TV host, model and humorist. Broke barriers as the first Latina in the role of VJ at MTV, as she became the first Latina to sign a contract with Revlon. Started to work as a leading weather and evening news block. It is considered one of the sexiest TV presenters in the world.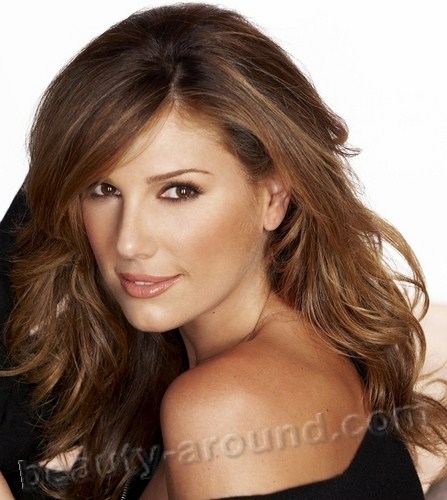 14. Afef Jnifen (born November 3, 1963, Medenine, Tunisia) - dancer, model, an Italian television presenter. In the mid-90's got experience in television as a guest not only entertaining, but also the political TV shows and then she began to lead telecasts in prime time.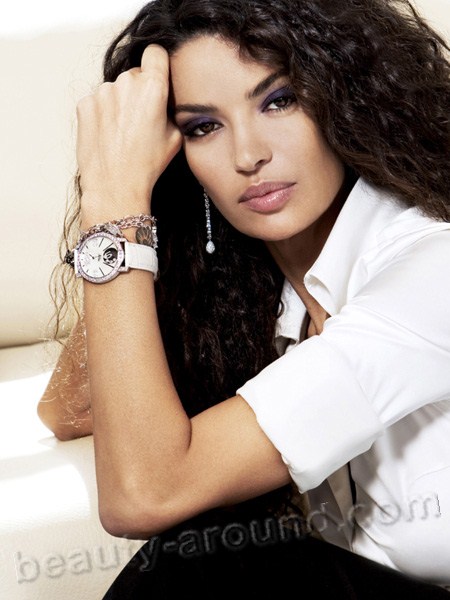 13. Wafaa Kilani  - Egyptian television presenter, known for its programs: "Ghanyli", "Fiha Eih", "Soundouk Il Donia", "Ded El Tayyar" and "Bidoun Rakaba".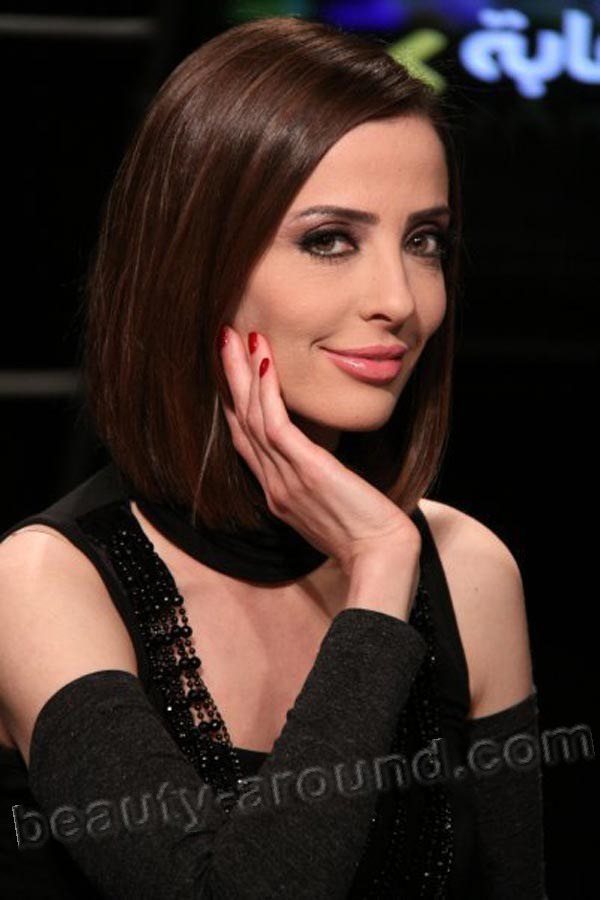 12. Nieves Alvarez (born March 30, 1975, Madrid, Spain) - Spanish model and TV presenter show about fashion Solo Moda.
11. Sarah Jane Dias (December 3, 1982, Muscat, Oman) - Indian actress, Femina Miss India 2007, and VJ on Channel V.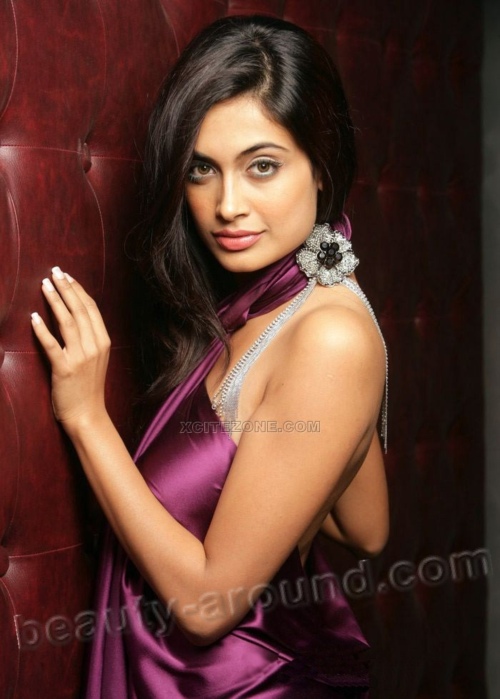 read also: The most beautiful Indian (Bollywood) the actresses
10. Nadine Aghnatios (September 15, 1977) - Lebanese TV presenter news.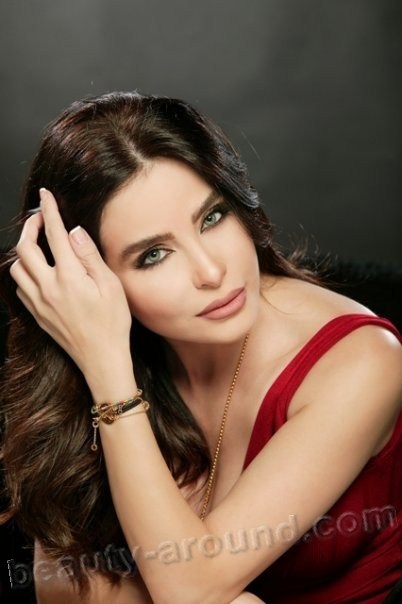 9. Jackie Guerrido (September 24, 1972) - journalist and host of the weather.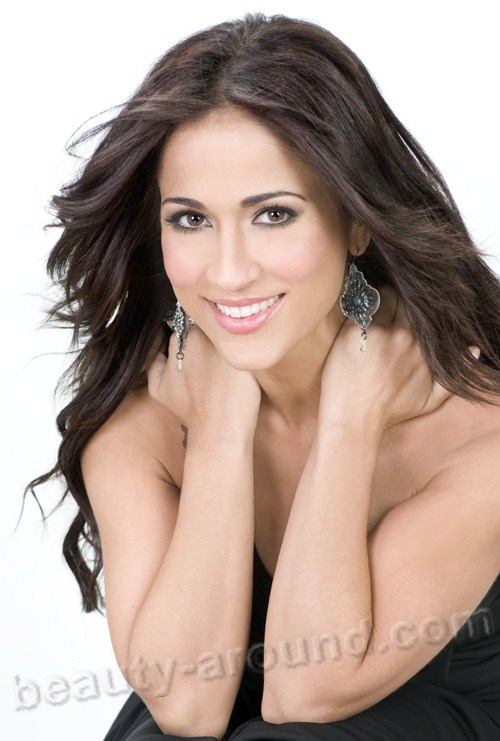 8. Nur Fettahoglu (Aysan) (November 12, 1980) - Turkish-German actress. Was the presenter in News Exchange on channel "Sky Turk."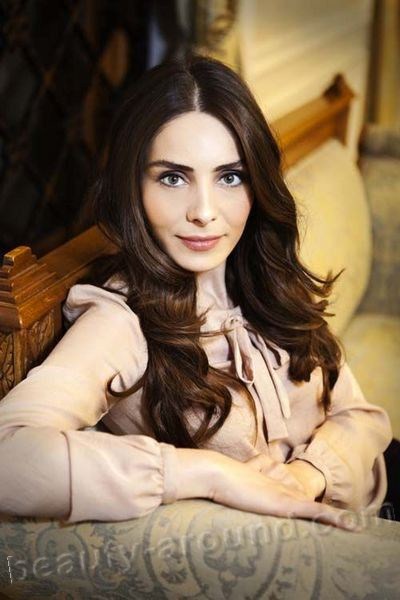 read also: The most beautiful Turkish actresses
7. Zara "Layla" Kayleigh (January 26, 1984) - British-American TV host show The Feed segment of G4's Attack of the Show! and co-host of America's Best Dance Crew on MTV.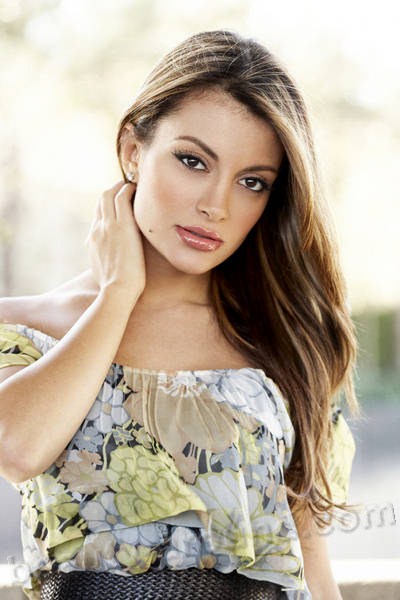 6. Maria Menounos (June 8, 1978) - American fashion model, TV presenter and journalist.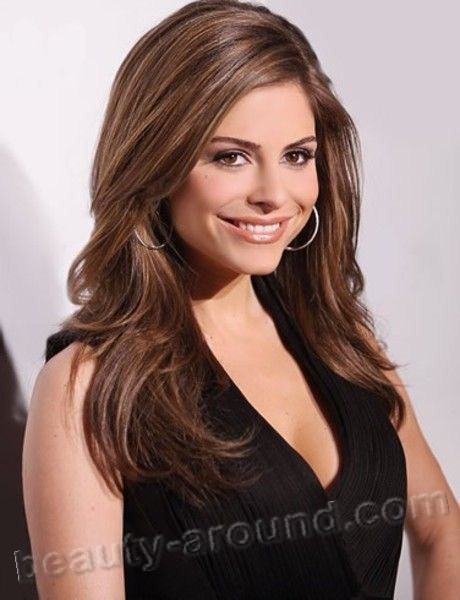 5. Mona Abou Hamze (July, 1972, according to other data October 2, 1968) - Lebanese TV presenter on Druze Lebanese TV.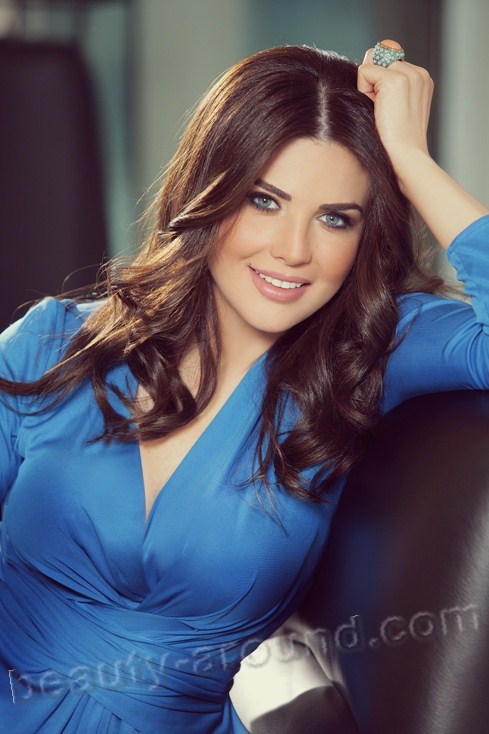 4. Melissa Theuriau (18 July 1978) - French journalist and news anchor for M6.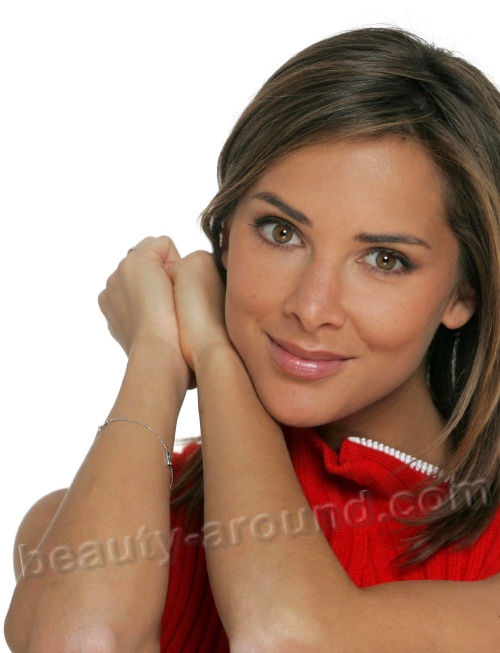 3. Lara Alvarez (May 29, 1986, Gijon, Spain) - sports journalist and host of sports programs on Spanish TV channels La Sexta and Marca.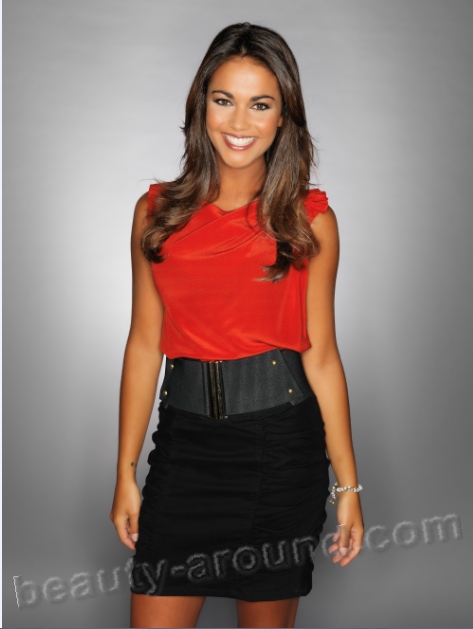 read also:The most beautiful Spanish women
2. Kirsty Gallacher (January 21, 1976) - Scottish TV presenter, star of TV sports channel Sky Sports.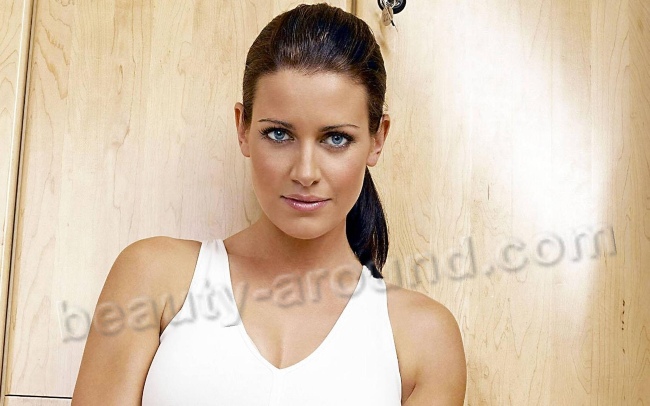 1. Cheryl Ann Cole (June 30, 1983) - British singer, model, host of the show X Factor UK.