Argentinian women are indigenous descendants of European immigrants. Therefore, in contrast to Brazil and other Latin American countries, the Argentine population in the majority are descendants of Spaniards and Italians. It may explain the model look of argentinian women. So, it seems they all come from Milan supermodels. Their special passion is slim figure. This is not surprising, because they are in love with the passionate tango. Argentinian women have the charm of the Latin race, they are not too tall, very well-dressed, preferring tight revealing clothing. There a lot of famous pretty women from Argentina. For example:
Luisana Lopilato is Argentinian photomodel, actress, singer and actress. She has truly angelic appearance - blond hair, blue eyes. Once, when she was 6 years old and her mother and her were walking around the mall, they were approached by a casting director who invited little argentinian girl to take part in the filming of commercials.

Maria Del Cerro is an Argentine fashion model and actress. Maria became known as a Argentinian model after participating in the reality show "Super M" in 2001. She did not become the winner, but she was among the finalists. Woman was noticed by Ricardo Pinheiro, and soon she became the face of many brands such as Ivana Picallo, Sweet Victorian, Muaa, Union Good, UFO. Maria become one of the most famous Argentinian and world models.

Mia Maestro is Argentinian popular actress, winner of a considerable number of prestigious awards. In 2001 Mia Maestro was entered to the hundred of sexiest women "100 Sexiest Women". In the same year Mia took one of the positions in the ranking of the Top Ten of the publication of «Maxim». Creative work of the actress was appreciated and rewarded. For example, at one time the actress was awarded familiarize Prize «ACE Award» - for an excellent game in the presentation of «Pandora's Box». Currently she is known as on of the most beautiful Argentinian women.
And now you can see top-16 the most beautiful Argentinian women .
16.  Araceli Gonzalez  (19 June 1967).

15. Emilia Attias  (20 March 1987) - Argentinian supermodel, actress and singer.

14. Dolores Fonzi  (19 July 1978) - Argentinian film and stage actress.
13. Juana Viale  (8 April 1982, Buenos Aires).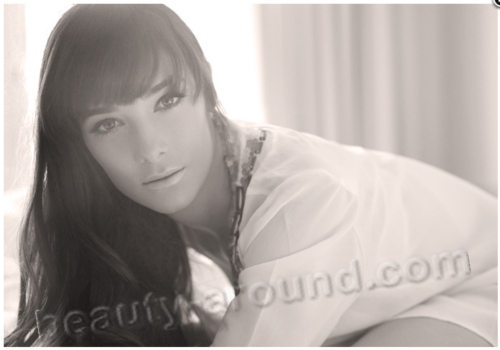 12. Dorismar - 15 March 1975, Argentina.

11.  Mia Maestro - 19 June 1978 - Argentinian actress and singer.

 10. Romina Gaetani - 15 April 1977.

9. Pamela David - 6 October 1978, Cordoba- Argentinian TV host, model and actress.

8.  Brenda Asnicar - 17 October 1991 Argentinian singer, dancer, model and actress.

7.  Silvina Luna - 21 June 1980, Rosario, Argentinian model and actress. Height is 160cm.

6.  Eugenia Suarez - 9 March, 1992.

5.  Belen Rodriguez - 20 September 1984 - Argentinian model and actress, working and living in Italy.

4.  Ana Carolina Ardohain, Pampita - 17 December 1978, General Acha - Argentinian model and TV star, veru popular among Argentinian women.

3.  Julie Gonzalo - 9 September 1981.

2.  Soledad Fandiño - 7 April 1982.

1. Luisana Lopilato - 18 May 1987 - famous Argentinian actress, singer and supermodel - most beautiful among Argentinian women.