The Korean actresses admire by the beauty, mysteriousness, femininity. Their heroines differ in emotionally, sensuality, deep affection for the darlings. Though feelings very frostily, sometimes express only a look of fine eyes, a lovely smile.
You can vote here:  Voting. The Best Korean Actress
Features of the Korean actresses
As the best-known dramas are mostly devoted to a happy or tragic romance novels, the best Korean actresses often play lovers heroines. They are tender, or passionate, insecure or bright, extraordinary. They have learned to express feelings through the eyes, the movement of the hands, a few restrained phrases.
In this they are similar to each other, and these are different from the self-confident and fashion a Hollywood star. Korean actress is even more known and popular only in the Asian countries, but gradually they win more and more important places in the rating of world celebrities of cinema.
For European viewers Korean actress is a big mystery. They externally differ from the Hollywood actresses, and also a game manner. Little is known about the personal life of celebrities from the Korean movie, it is seldom possible to hear about scandals or weddings divorces of beauties. As well as on the shooting stage, in communication with journalists they are reserved, keep their secrets. And for admirers from the country the best Korean actresses are idols, which are devoted pages and blogs on social networks, groups of fans are created. Stars Korean cinema tend to imitate the hairstyle, make-up, style of dress. And there is something to emulate, because the majority of Korean actress are exquisite beauty. Cinema demanding in choosing the actors and actresses, they must have excellent external data. The aesthetic side is also important for the film, as well as an interesting story, talented shooting. Perhaps so many actresses beauties due to the extreme popularity of plastic surgery in the country? But let it remain a mystery for admirers and fans of charming actresses.
Koreans are fans not only plastic surgeries. They also like a motion-picture. They eagerly look different soap operas, looking forward to the release of new telestories about beautiful and sad love, about friendship or about family stories. Cinema in the country is actively developing, the best series find their audience and abroad. Interestingly, as Asian TV series already found admirers, so Korean actresses are becoming more known in the world. Delicate, elegant, romantic oriental beauties with big eyes, silky dark hair, fragile figures are worthy of glory and popularity.
This Top-30 The most beautiful Korean women from South Korea, which are well-known personalities. This model, actress, singer and winner of beauty contests. There are many actresses from this list starred in world famous Korean dramas.
30. Han Ga In  (Kim Hyun-joo on February 25, 1982) - South Korean actress. She starred in television series Yellow Handkerchief and Terms of Endearment early in her career, and became a sought-after model in commercials. Her projects in 2012 were hugely successful, with her period drama Moon Embracing the Sun topping the TV ratings chart, and her film Architecture 101 becoming a box office hit.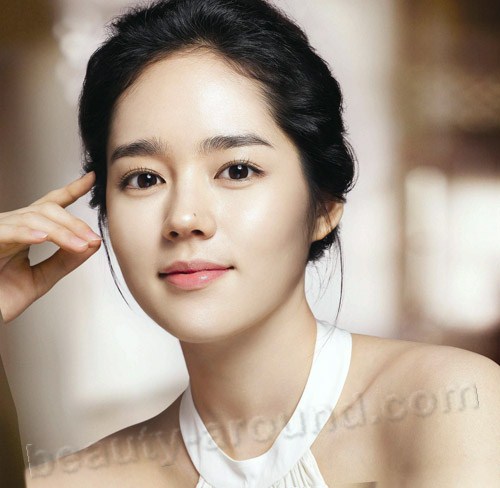 29. Son Tae-young (August 19, 1980) - South Korean actress and former Miss Korea. Son Tae-young placed second runner-up (or third place) at the Miss Korea pageant in 2000. She was the country's representative at the 2000 Miss International pageant, where she won 1st runner-up and Miss Photogenic.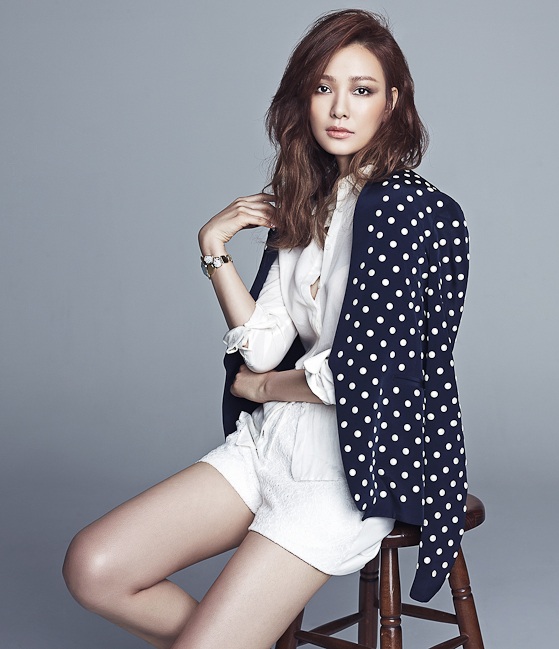 28. Han Hye Jin (October 27, 1981) - South Korean actress. Han made her breakthrough in 2005 when she starred as a young widow in her 20s working as an outgoing hairdresser in the hit daily drama Be Strong, Geum-soon!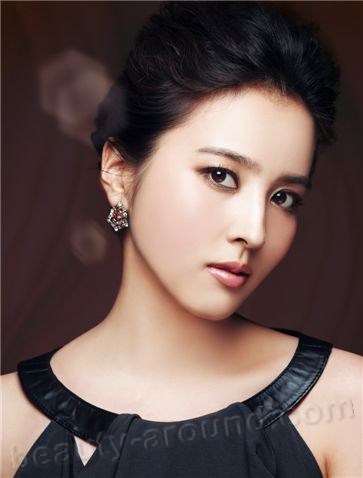 27. Suzy (October 10, 1994), commonly known by her stage name Suzy, is a South Korean idol singer, rapper, dancer, actress, Korean model and MC.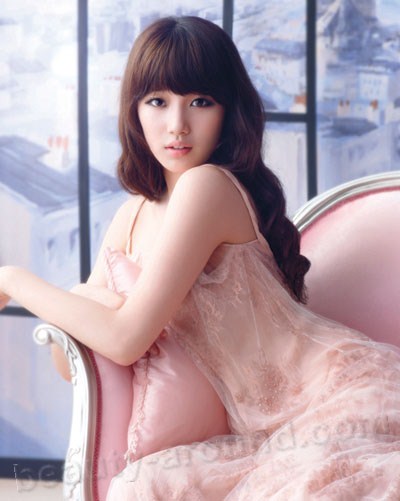 26. Son Ye Jin (January 11, 1982) - South Korean actress. She rose to fame in romance themed films and television series such as The Classic (2003), Summer Scent (2003), A Moment to Remember (2004), and April Snow (2005) and others.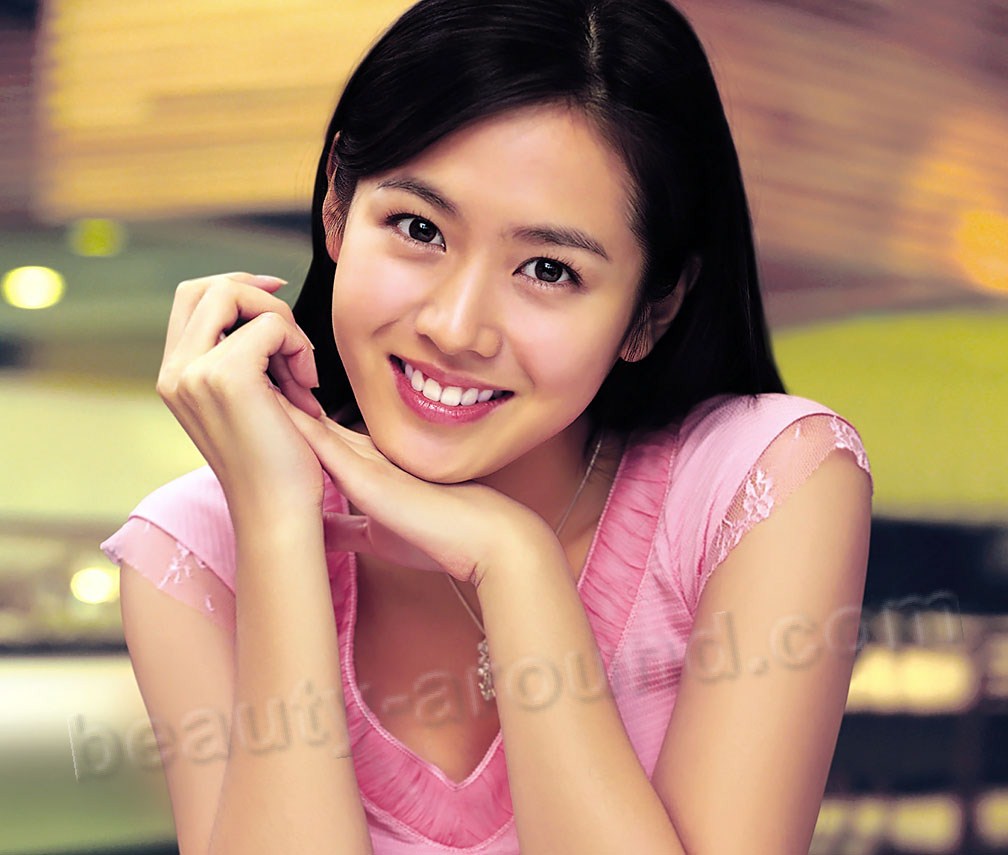 25. Goo Hye Sun (November 9, 1984) - South Korean actress, singer and director. An admirer of Leonardo da Vinci, Ku also dabbles in directing, writing, illustrating, singing and composing.
24. Han Ye Seul (18 September 1981) - Korean actress, singer and model.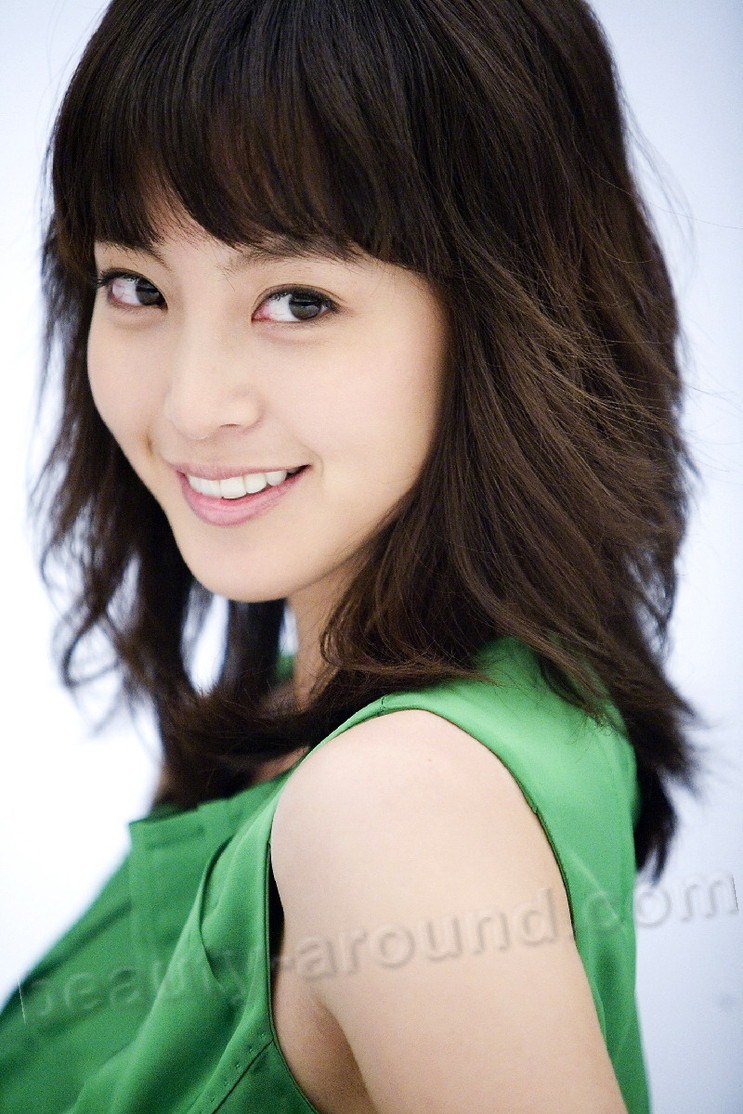 23. Park Han Byul (November 17, 1984) - South Korean actress and model.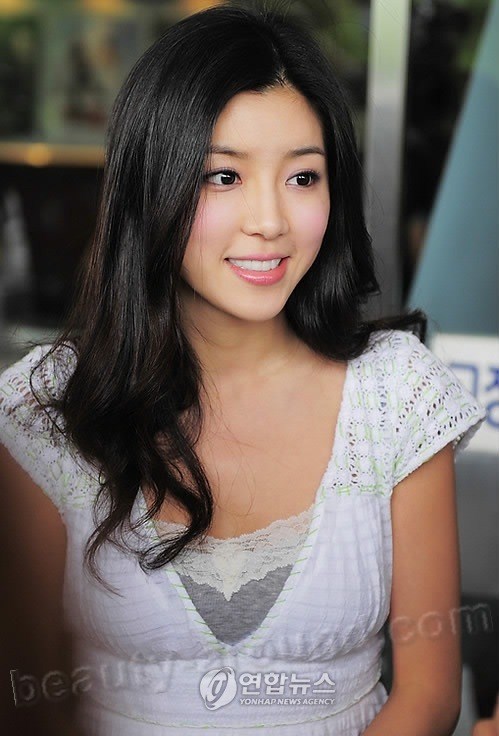 22. Shin Min Ah (Yang Min-a on April 5, 1984) - South Korean actress. She is best known for starring in television dramas such as A Love to Kill and My Girlfriend Is a Nine-Tailed Fox.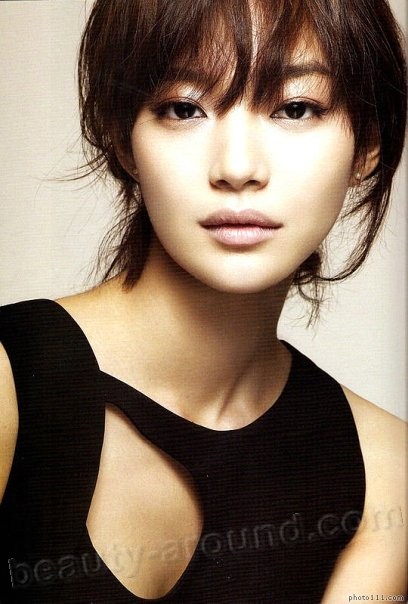 21. Sang-mi Nam (May 3, 1984) - South Korean actress.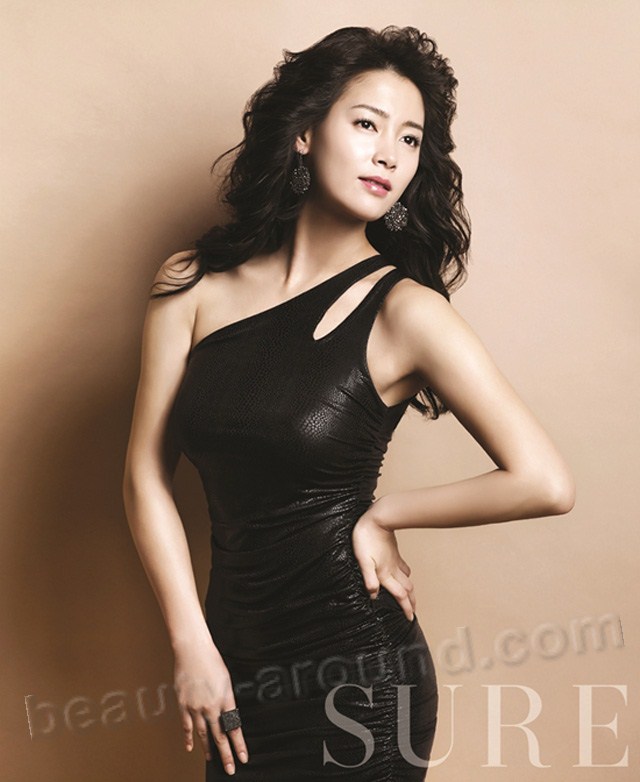 20. Shin Se Kyung (July 29, 1990) - South Korean actress. After first appearing on a Seo Taiji album cover when she was eight years old, Shin's acting breakthrough came in 2009 with the sitcom High Kick Through the Roof.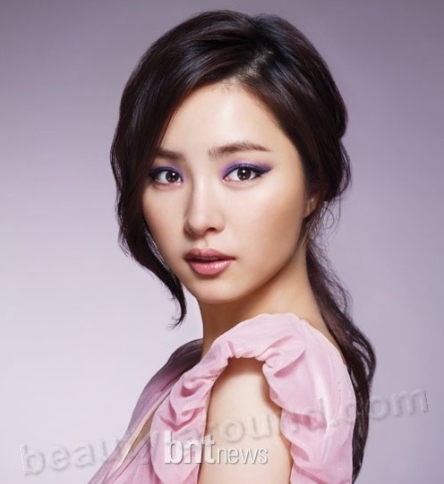 19. Park Jin Hee  (January 8, 1978) - South Korean actress. She is best known for her leading roles in the television series Please Come Back, Soon-ae, War of Money, and Giant, as well as for the film Shadows in the Palace.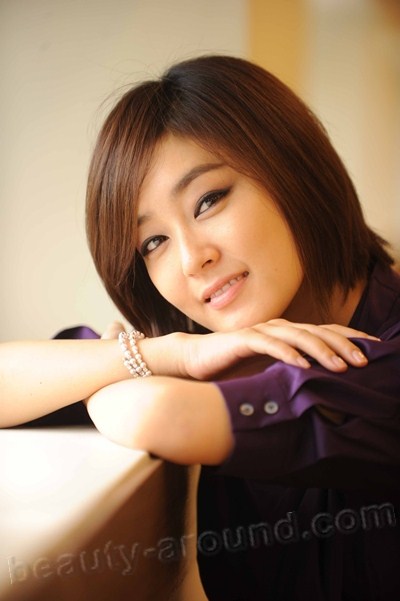 18. Han Chae Young (Kim Ji-young on September 13, 1980) - South Korean actress.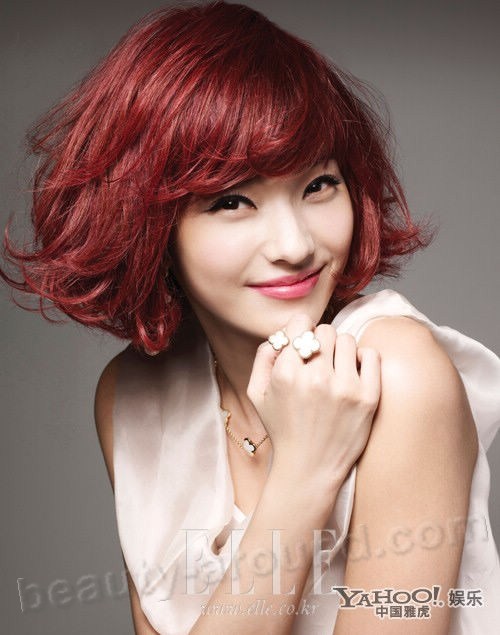 17. Kim So Yeon (November 2, 1980) - South Korean actress best known for her starring role in the television series All About Eve and Iris.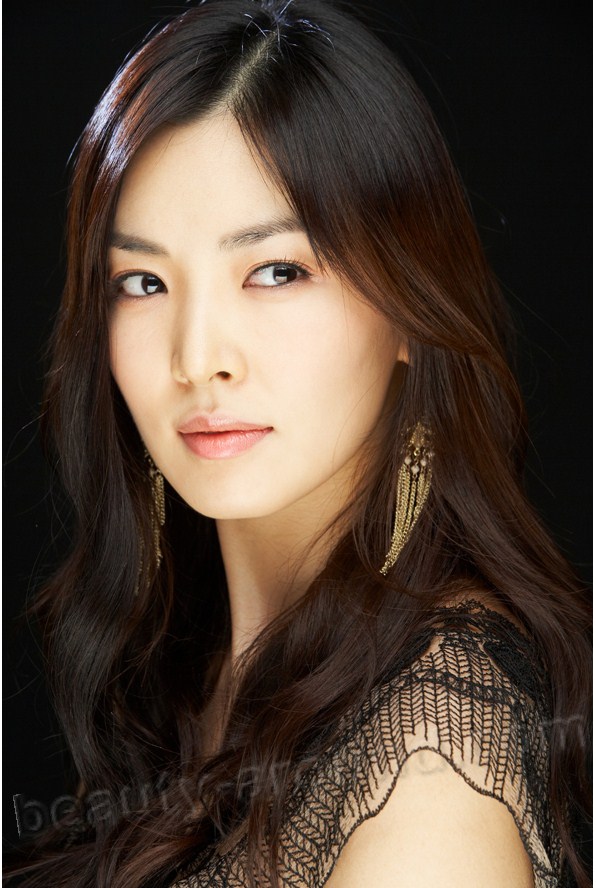 16. Yoon Eun Hye (October 3, 1984) - South Korean actress, singer, entertainer and model. She debuted as a member of girl group Baby V.O.X, staying with the group from 1999 to 2005. Yoon has since moved on to acting and is best known for starring in the television dramas Princess Hours (2006), The 1st Shop of Coffee Prince (2007) and Missing You (2012).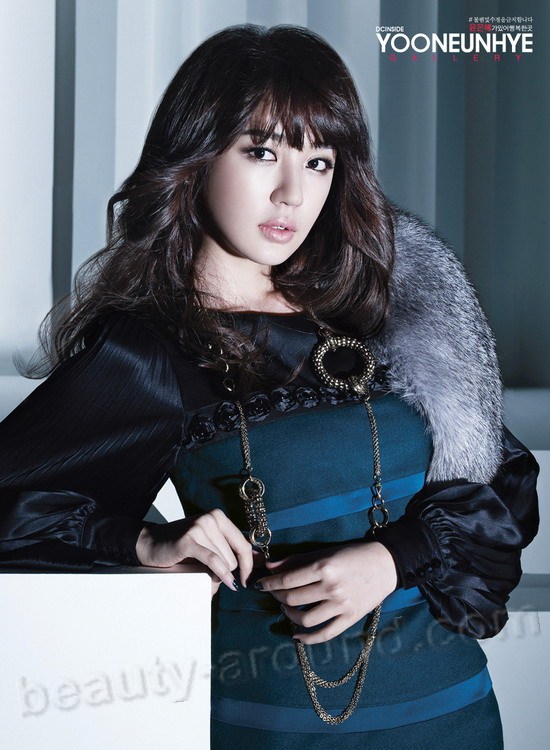 15. Han Ji-eun - Miss Korea International-2013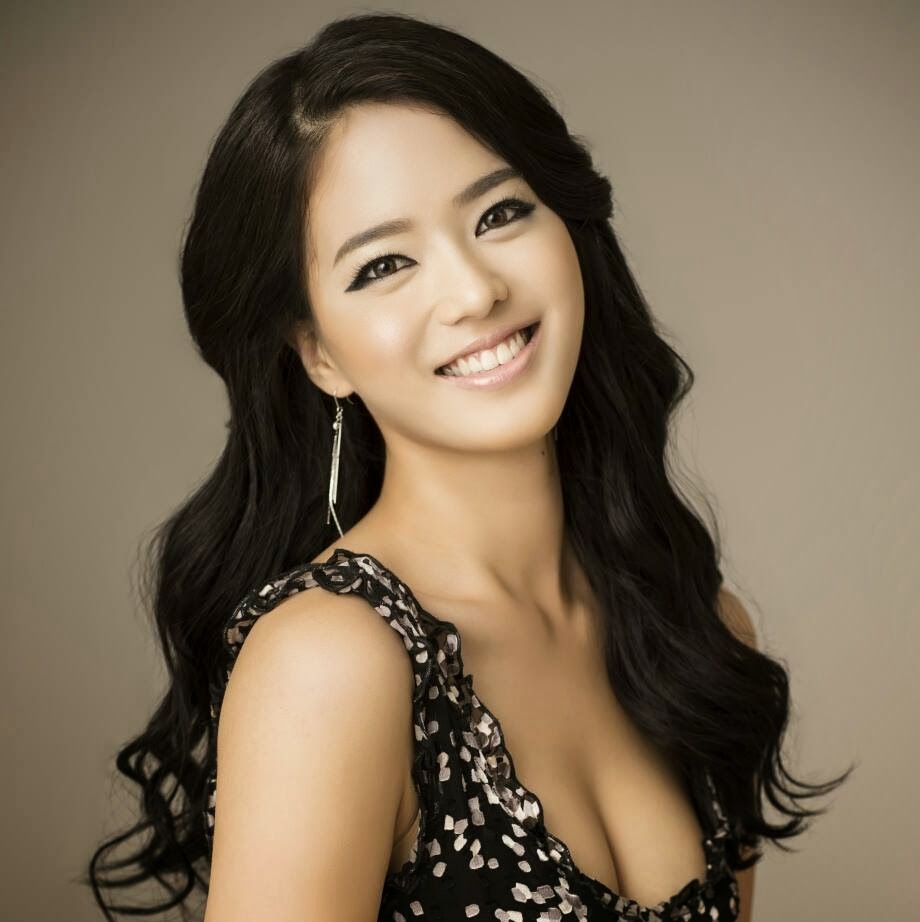 14. Lee Min Jung / Yi Min Jeong (February 16, 1982) - South Korean actress. She began her career in Jang Jin's stage plays, and for a few years appeared in supporting roles on film and television, such as Boys Over Flowers. Lee rose to fame in 2009 with a leading role in popular family drama Smile, You, followed by the hit romantic comedy film Cyrano Agency (2010).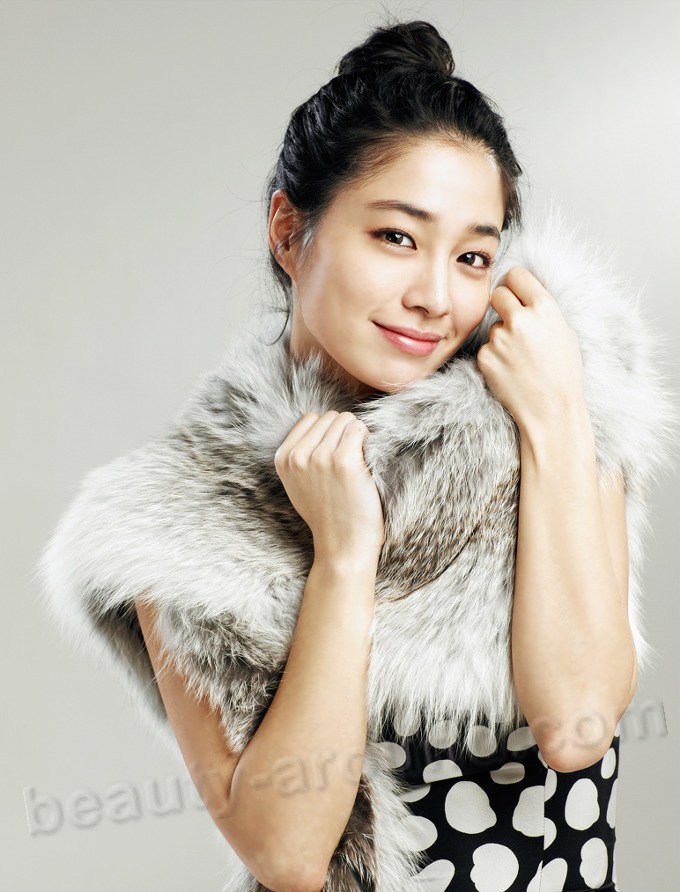 13. Kim Hee Sun / Kim Hee Seon (February 25, 1977) - South Korean actress.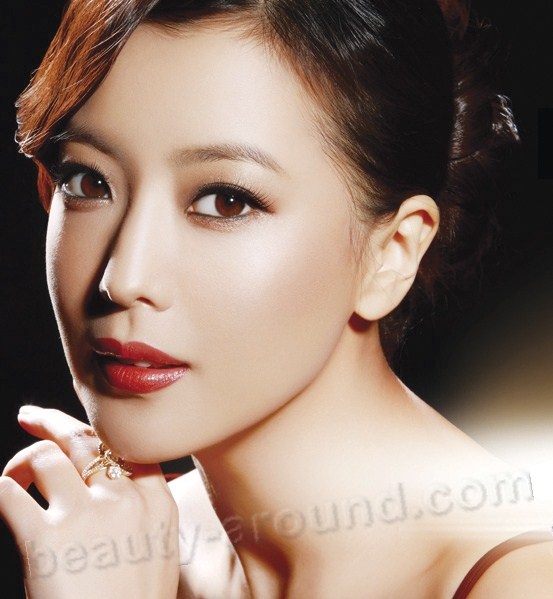 12. Eugene Kim (March 3, 1981), professionally known in English as Eugene, is a singer, actress, emcee from South Korea. She was a former member of a Korean female idol group called S.E.S., popular in the late 1990s and early 2000s. She has released two solo albums and has gone on to star in TV dramas and movies and work as an MC in various shows and programs.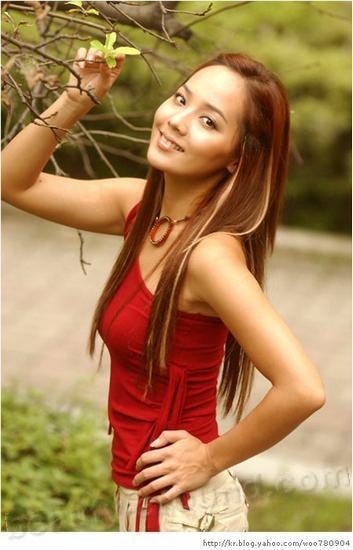 11. Park Shin-hye (February 18, 1990) - South Korean actress, singer and dancer. Her TV dramas: You're Beautiful, Heartstrings, Flower Boys Next Door and The Heirs.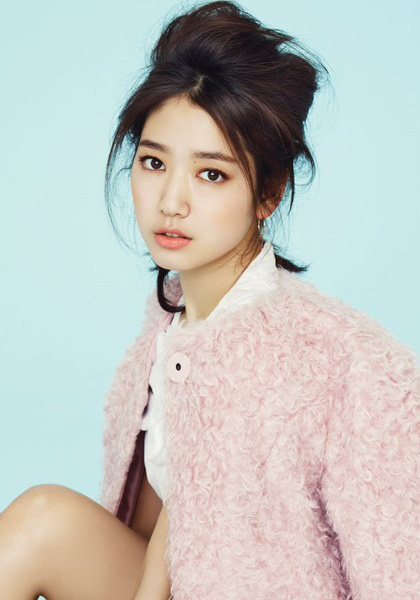 10. Park Min Young (March 4, 1986) - South Korean actress. She is best known for her leading roles in the television dramas Sungkyunkwan Scandal (2010) and City Hunter (2011).Park also made her big screen debut in the horror film The Cat.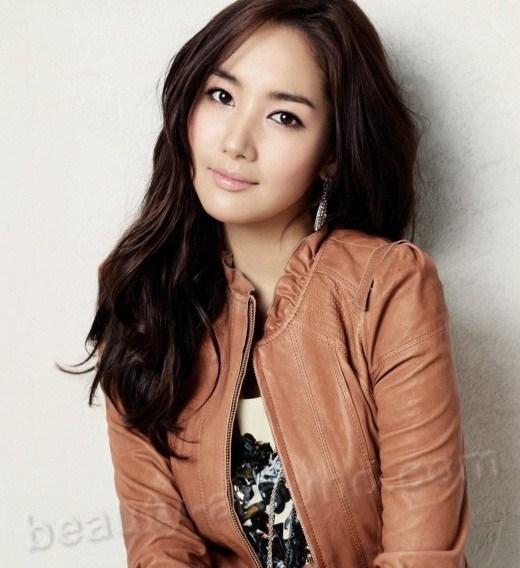 9. Nam Gyu Ri / Nam Kyu Ri (April 26, 1985) - South Korean singer and actress. She was a former member and leader of the Korean female trio, SeeYa. Nam has also acted, most notably in the film Death Bell and the drama 49 Days. In 2012 She was ranked at 58 on The 23rd Annual Independent Critics List of the 100 Most Beautiful Faces.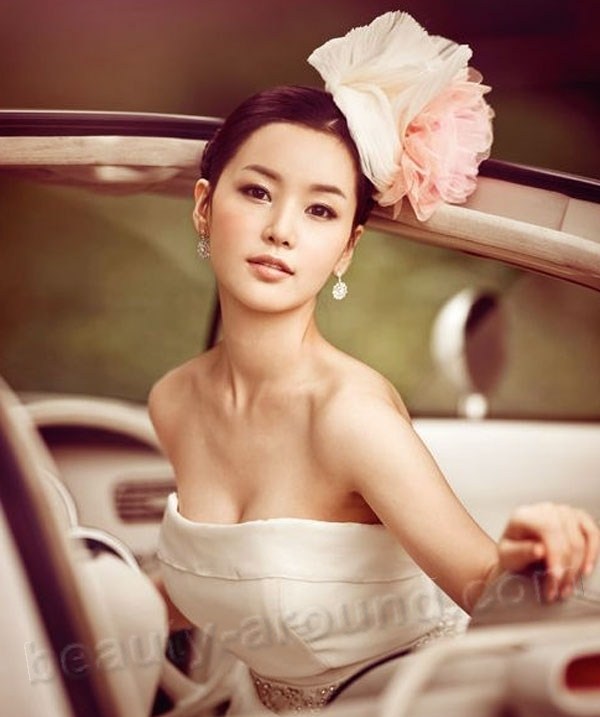 8.  Go Ah Ra / Ko Ah Ra (February 11, 1990) often performing under the mononym Ara, is a South Korean actress. She made her acting debut in the 2003 Korean television drama Sharp №1. The Actress Go Ara is also in 2014 hit drama You're All Surrounded Starring Lee Seung Gi and Cha Seung Won.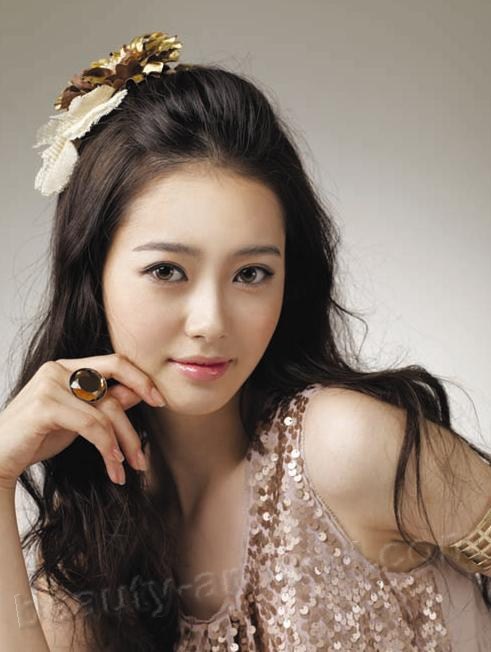 7. Park Si Yeon / Bak Shi Yeon (Park Mi-seon on March 29, 1979) - South Korean actress. She joined the Miss Korea pageant in 2000, and using that as a springboard to an acting career, made her acting debut in China in 2004, appearing in minor roles in several CCTV dramas. In 2005 she was cast in her first starring role in the Korean drama My Girl, though at the time she was more known for dating actor-singer Eric Mun. As she built her filmography in the following years, Park overcame early criticism of her acting skills and eventually gained respect as an actress in TV series such as La Dolce Vita, Coffee House and The Innocent Man, as well as the films The Fox Family, A Love, and The Scent.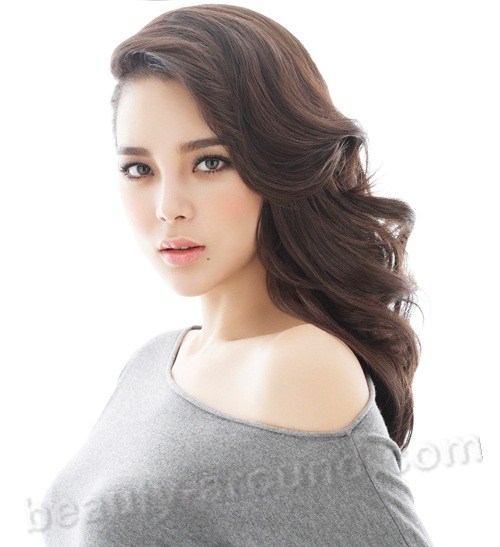 6. Lee Si Young (Lee Eun-rae on April 17, 1982) - South Korean actress and amateur boxer.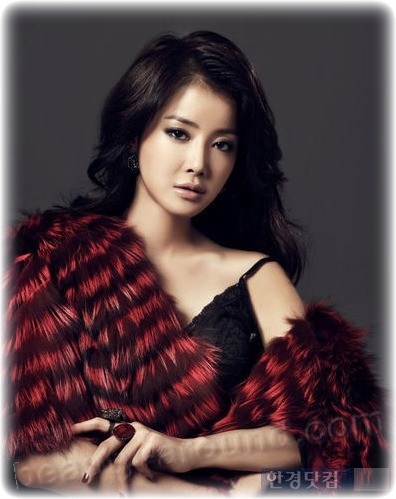 5.  Lee Hyo Ri (May 10, 1979) - South Korean singer. She debuted as a member of the successful K-pop girl group Fin.K.L, but has since become a solo artist. In 2003 she released her debut solo album Stylish which won several Daesangs (a Korean award equivalent to "Artist of the Year"). In 2006, she was the highest-paid female singer in South Korea when she signed a contract with Mnet Media.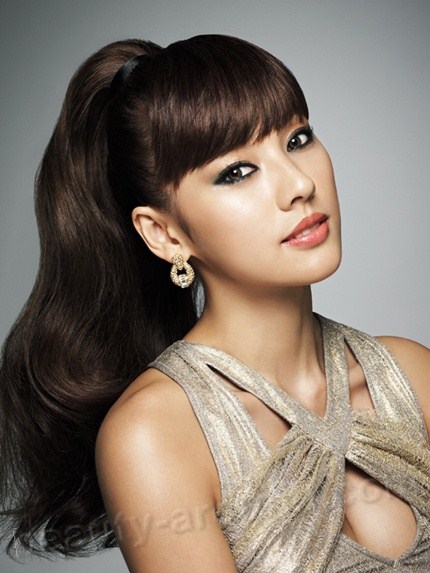 4. Kim Yu-mi (April 26, 1990) - Korean beauty pageant titleholder who was crowned Miss Korea 2012, Miss Universe Korea 2013 and represented her country in the Miss Universe 2013 pageant.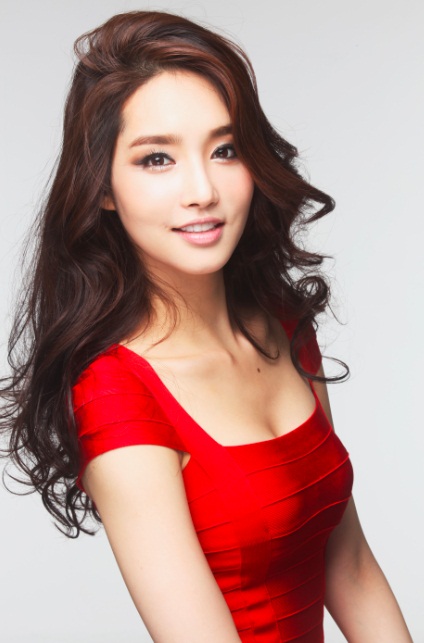 3. Kim Tae Hee (29 March 1980) - South Korean actress and model. She is best known for her roles in Korean dramas such as Iris, Love Story in Harvard, My Princess, Stairway to Heaven, and Jang Ok-jung, Living by Love.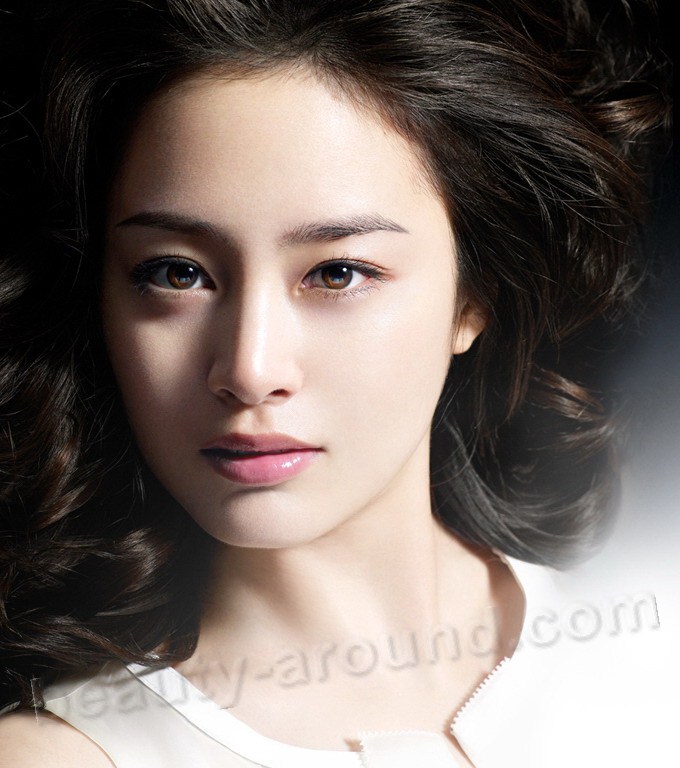 2. Lee Honey (March 2, 1983), better known as Honey Lee in the Western media, is a South Korean beauty pageant titleholder, classical musician, gayageum player, and actress. She is also one of the most well-known vegetarians in Korea with her TV show, Lee Ha-Nui's Vegan Recipe. She represented her country at the Miss Universe 2007 pageant in Mexico City.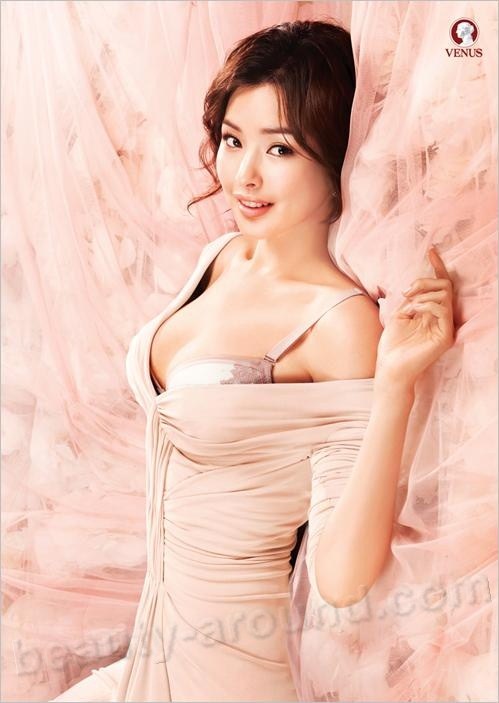 1. Song Hye Kyo (November 22, 1981) - South Korean actress. She gained popularity through television dramas such as Autumn in My Heart (2000), All In (2003), Full House (2004), and That Winter, The Wind Blows (2013).