I present to you my Top 22 the most handsome Spanish men. It includes well-known actors as Spanish and American cinema, as well as pop singers, models, racing driver and players. I only pay attention to appearance, photogenic, charismatic and sexy, special achievements in professional and talent in the preparation the rating did not matter.
22. Raul Gonzalez (born 27 June 1977), commonly known as Raul, is a Spanish footballer who plays for the Qatar Stars League club Al Sadd as a striker. Raul was born in the San Cristobal de los Angeles neighborhood of Madrid where he played for the local youth team before moving to the Atlético Madrid youth team. He later moved to Real Madrid's youth side and played at various levels. In 1994 he signed his first professional contract with the fourth division team Real Madrid C and then was swiftly promoted to the first division team. Though he did not win any major competitions while playing for the Spanish national football team, he scored a record 44 goals in 102 appearances for the national side, appearing in three FIFA World Cups and two European championships. He took over the captaincy of the side in 2002 and held it for 4 years till 2006, also the year in which he played his last international match for Spain. Raúl is married to model Mamen Sanz and has five children with her.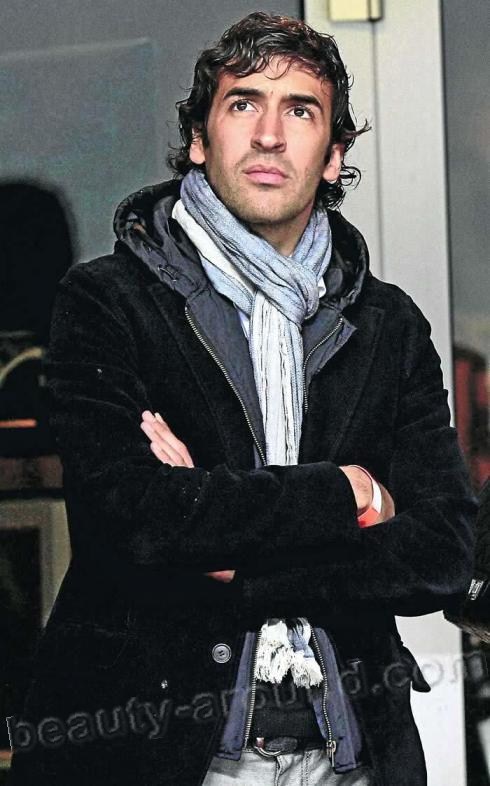 21. Fernando Morientes (born 5 April 1976) is a Spanish retired footballer who played as a striker.His main asset was his aerial and strong goalscoring abilities. He played for a number of clubs during his career, including Real Zaragoza, Real Madrid, Monaco, Liverpool, and Valencia. In La Liga he scored 124 goals in 337 games, over the course of 15 seasons.Morientes scored 27 goals in 47 appearances for the Spanish national team, representing the country in two World Cups (totalling five goals) and one European Championship.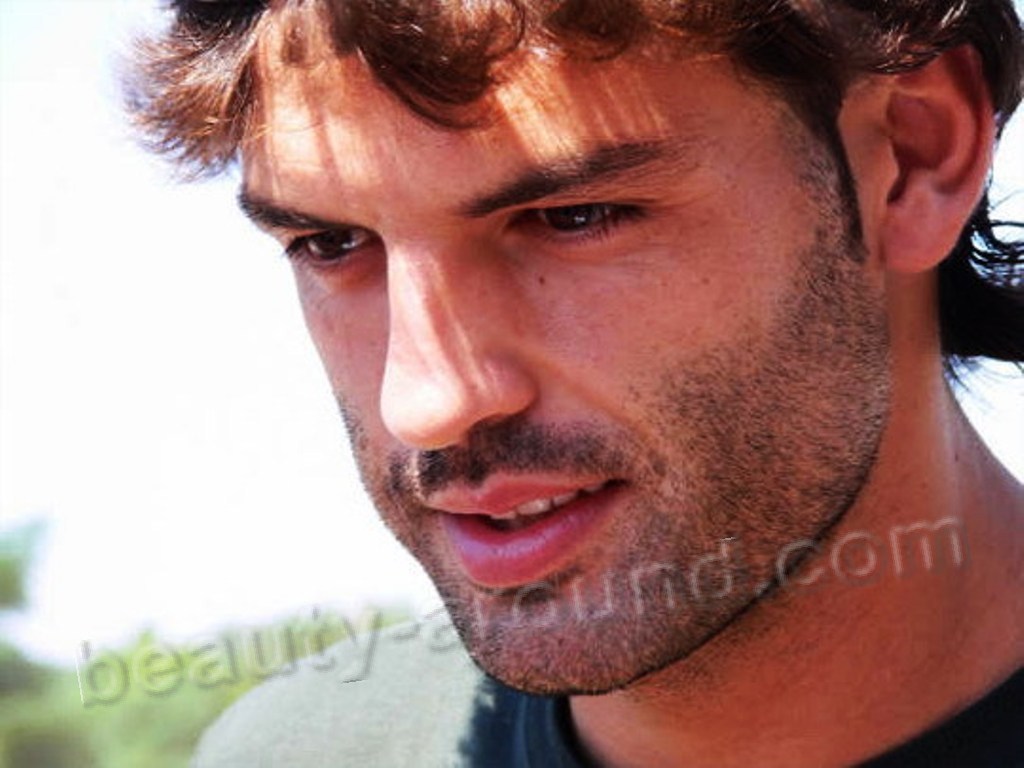 20. Eduardo Noriega (born 1 August 1973) is a Spanish film actor. He is perhaps best known for his roles in two of Alejandro Amenabar's films: the multiple Goya Award-winning Tesis (English: Thesis) (1996) and Open Your Eyes (Spanish: Abre los Ojos) (1997). He also starred in The Wolf (Spanish: El Lobo) (2004). In the United States, Noriega is probably best known for his role as Enrique in the political thriller Vantage Point (2008).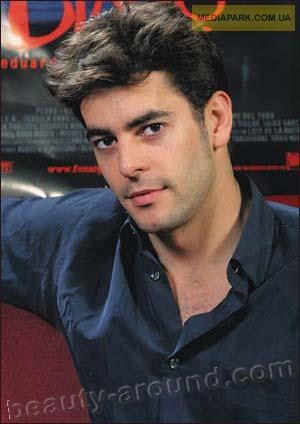 19. David Bisbal (born in Almeria, Spain on June 5, 1979) is a Grammy-winning Spanish pop singer. He gained his initial fame as a runner up on the interactive reality television show Operacion Triunfo. He has since released four studio albums, all of which topped the Spanish Albums Chart, in addition to recording a number of live albums. He has toured throughout Europe and Latin America and is now considered to be a crossover international artist.As of 2012, David Bisbal has sold more than 5 million records in Spain and America, getting 35 Platinum albums, 17 gold and 2 diamond. 'Corazon Latino' and 'Buleria' treasure each one IFPI Platinum Award, official certification for selling over 1 million copies across Europe.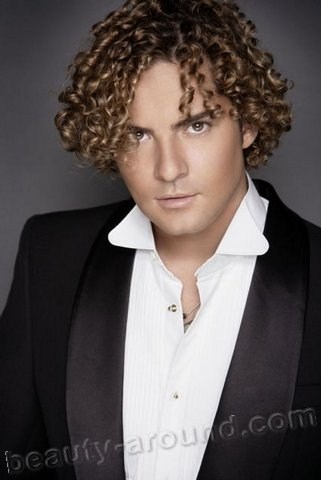 18. Martino Rivas (born 10 January 1985), also known as Martín Rivas, is a Spanish actor. He is probably best known for his performance as Marcos Novoa Pazos in the Antena 3 series The Boarding School (Spanish: El internado) and for his role in The Blind Sunflowers (Los girasoles ciegos), which earned him a nomination for Goya Award for Best New Actor.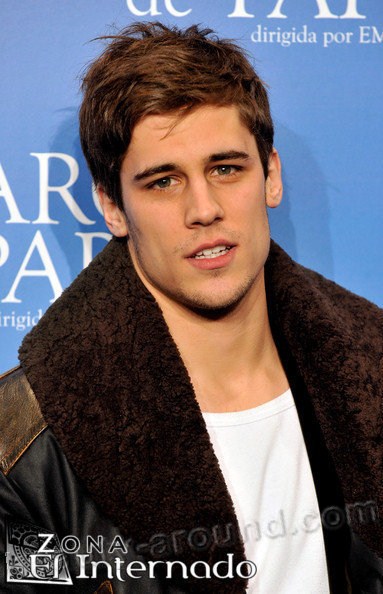 17. Fernando Alonso Díaz (born 29 July 1981) is a Spanish Formula One racing driver and a two-time World Champion who is currently racing for Scuderia Ferrari. Alonso started in karting from the age of 3. He won three consecutive karting championships in Spain from 1994 to 1997, and he became world karting champion in 1996. He made his Formula One debut in the 2001 season with Minardi, and then moved to the Renault as a test driver the next year. Starting in 2003 Alonso then became one of the main drivers of the team. On 25 September 2005, he won the Formula One World Driver's Championship title at the age of 24 years and 58 days, at the time making him the youngest Formula One World Drivers' Champion. After retaining the title the following year, Alonso also became the youngest double Champion at the time. He joined McLaren in 2007, before returning to Renault for two seasons in 2008 and 2009, and in 2010, he joined Scuderia Ferrari.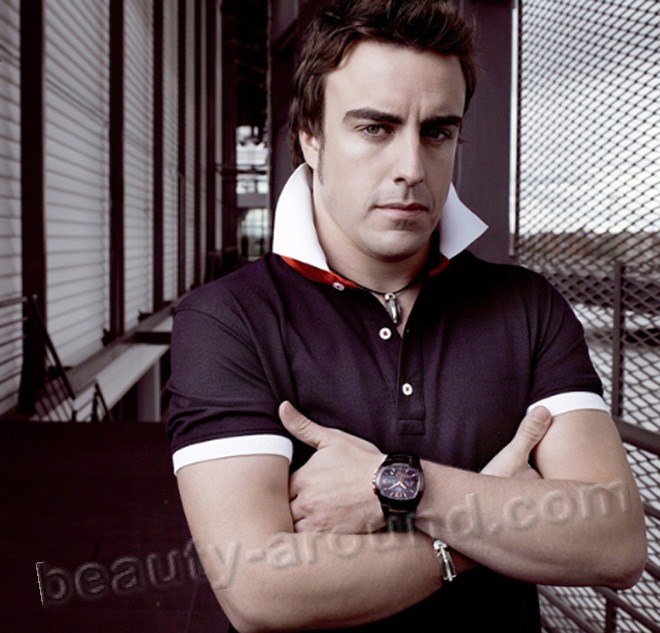 16. Marc Clotet (born April 29, 1980 in Barcelona, Catalonia, Spain) is a Spanish actor and model. He is best known for acting in El cor de la ciutat and his role on Spanish primetime soap opera Física o Química. He has also worked as a model, most recently for the Spanish magazine Showdown.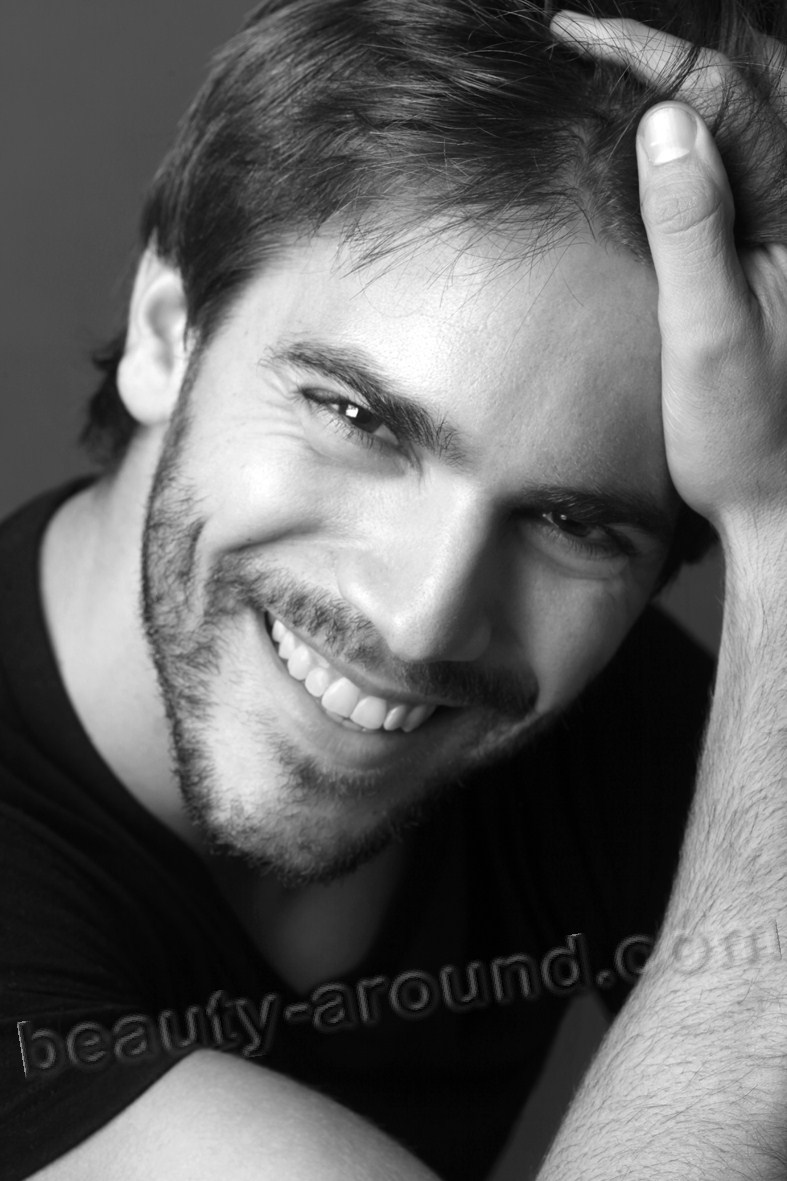 15. Gerard Piqué Bernabéu (born 2 February 1987) is a Spanish footballer who plays as a centre-back for FC Barcelona.Piqué has also represented the Spanish national team, making his debut on 11 February 2009. He played an integral role in the Spain team that won the 2010 FIFA World Cup and UEFA Euro 2012.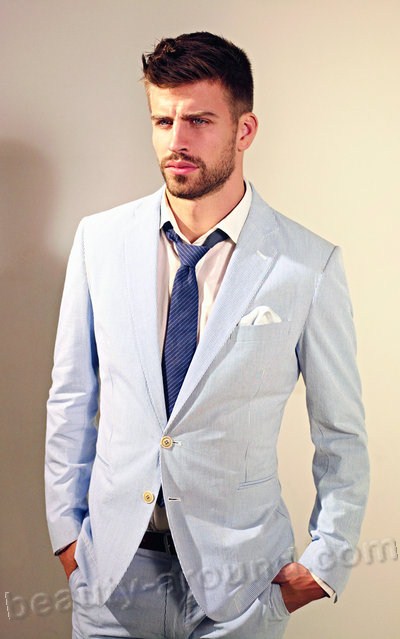 14. Iker Casillas Fernández (born 20 May 1981) is a Spanish football goalkeeper who plays for and captains both La Liga club Real Madrid and the Spanish national team. In 2008 he was the captain of the Spanish team that won their first European Championship in 44 years, the Spanish team that went on to win Spain's first World Cup (a tournament in which he won the Yashin Award) and the 2012 European Championship.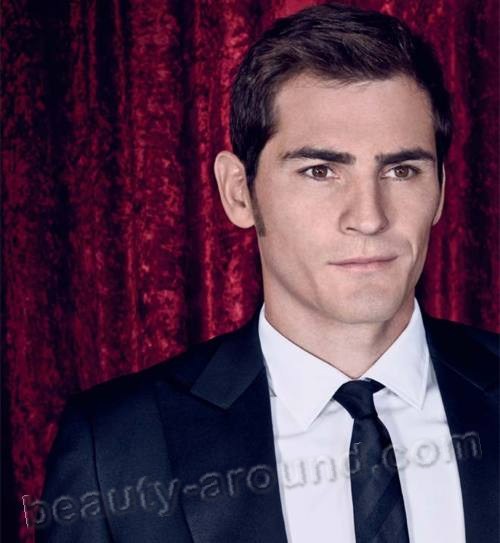 13. Adrián Rodríguez (born 28 November 1988) is a Spanish actor and singer from Catalonia. He is perhaps the best known for his roles in television series Los Serrano and Física o Química, and as a former member of Santa Justa Klan.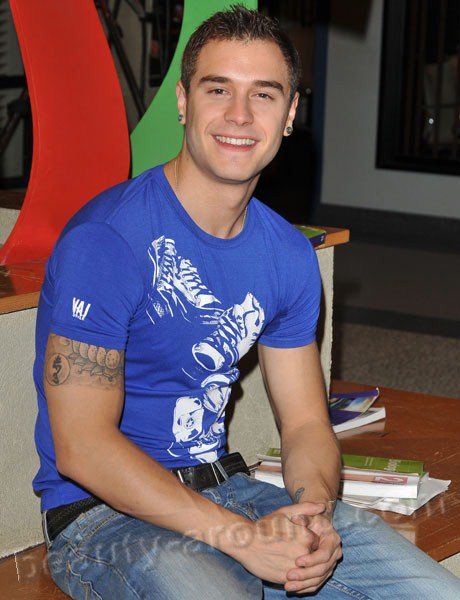 12. David Bustamante (born 25 March 1982 in San Vicente de la Barquera, Cantabria) is a Spanish singer. David Bustamante has had big success in Spain and Latin America. He has sold over 1,700,000 units. His albums Al filo de la irrealidad and A contracorriente went platinum at the top of the Spanish charts, and they were released by Universal music. In 2011 the singer has released his new album Mio with the production of Christian Leuzzi (Celine Dion's producer) and Mauri Stern. The album has become another success and is certificated Platinum. In 2008 David Bustamante became a father. His daughter's name is Daniela.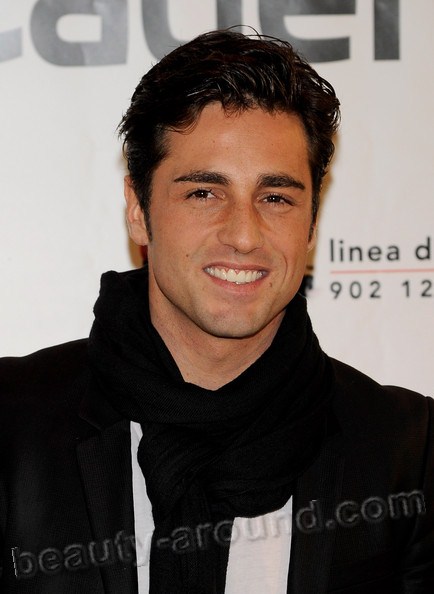 11. Huan Garcia Postigo (born in 1982 in Spain) - Spanish model. He has titles "Mister Spain 2006", "Mister World 2007".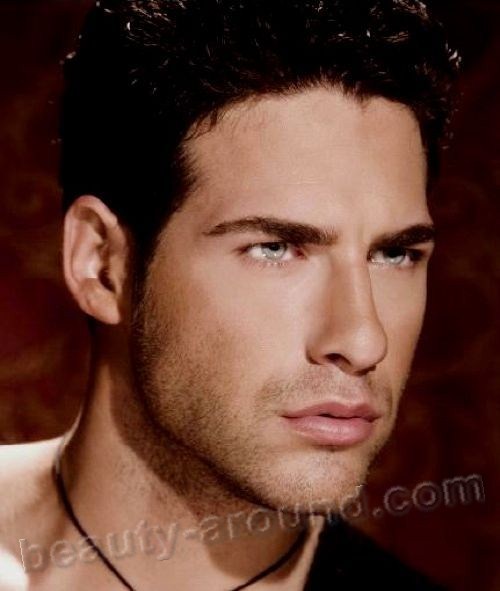 10. Javier Bardem (born 1 March 1969) is a Spanish actor. In 2007, he won the Academy Award for Best Supporting Actor for his role as psychopathic assassin Anton Chigurh in No Country for Old Men. He has also garnered critical acclaim for roles in films such as Jamón, jamón, Carne trémula, Boca a boca, Los Lunes al sol and Mar adentro. He portrayed the main antagonist Raoul Silva in the 2012 James Bond movie Skyfall.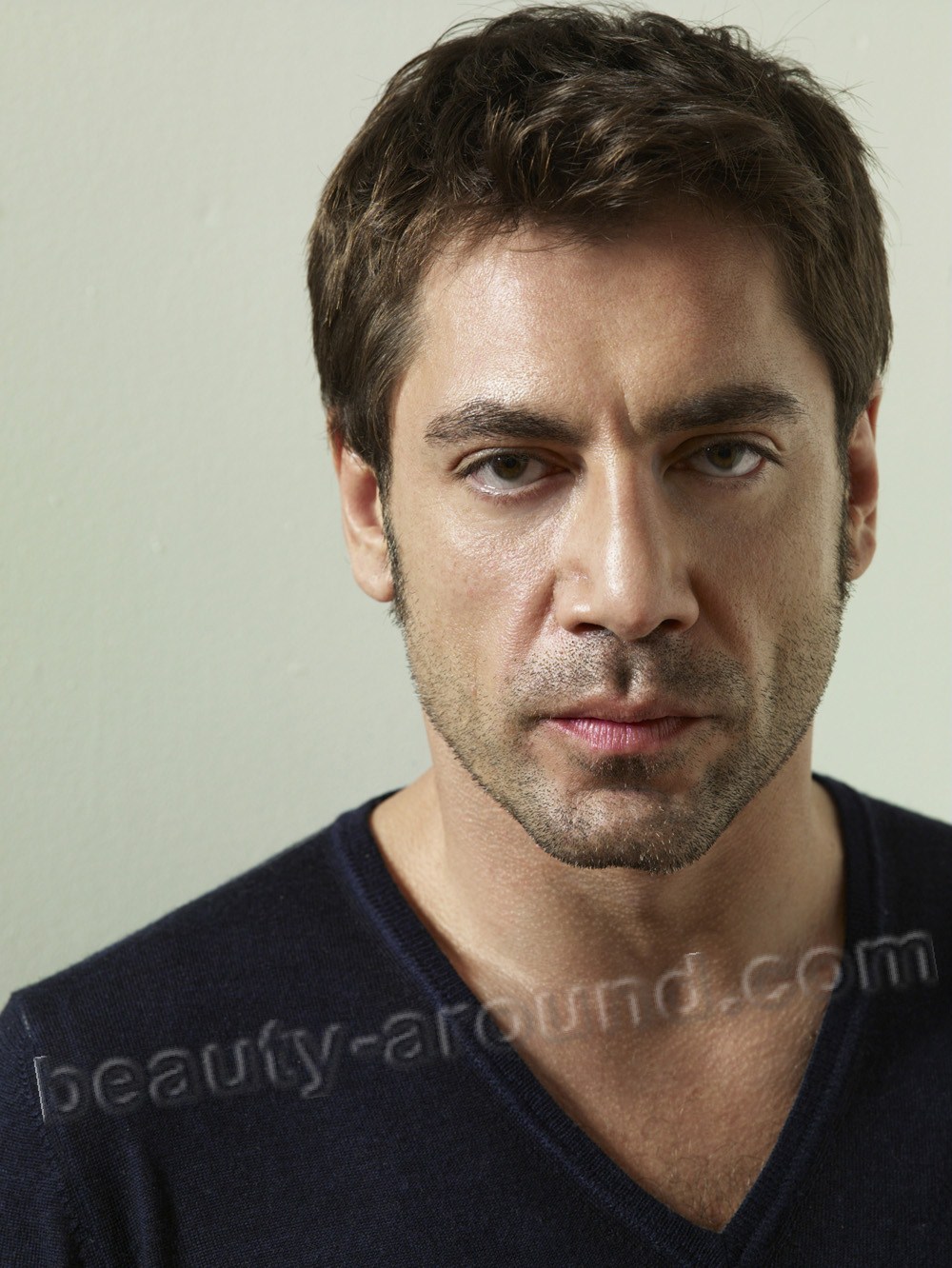 9. Francesc "Cesc" Fabregas i Soler (born 4 May 1987) is a Spanish footballer who plays for FC Barcelona and the Spanish national team. Fabregas plays mainly as a central midfielder but has also played as a winger or a second striker on some occasions.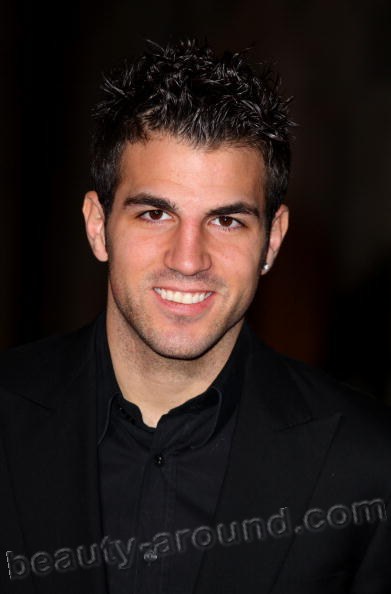 8. Mario Casas (born 12 June 1986) is a Spanish actor. He is probably best known for his performances in television series Paco's Men (Spanish: Los hombres de Paco) and The Boat (El barco), as well as in films Summer Rain (El camino de los ingleses), Three Steps Above Heaven (Tres metros sobre el cielo) and I Want You (Tengo ganas de ti).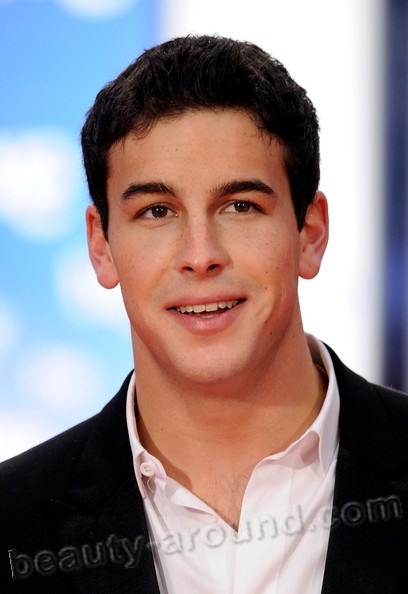 7. Nestor Carbonell (born December 1, 1967) is an American actor, known for portraying Richard Alpert in ABC's drama Lost and Mayor Anthony Garcia in the films The Dark Knight and The Dark Knight Rises. He is also known for his role on the sitcom Suddenly Susan and his performance as the character Batmanuel on the live-action sitcom The Tick.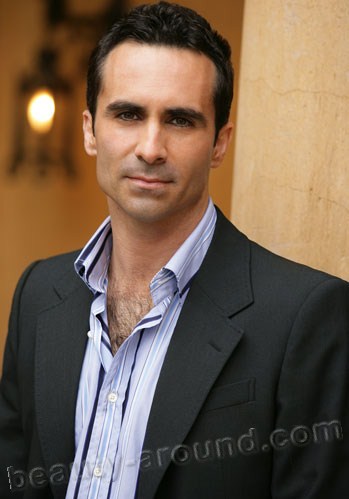 6. Miguel Ángel Silvestre Rambla (born on 6 April 1982 in Castellón de la Plana) is a Spanish actor. He was going to become a professional tennis player, but he suffered an injury in a Hungarian tournament. He later decided to study kinesiotherapy until his aunt introduced him in the world of theatre. He studied drama, physical theatre, modern dance and acrobatics before he won Mister Castellón 2002 pageant.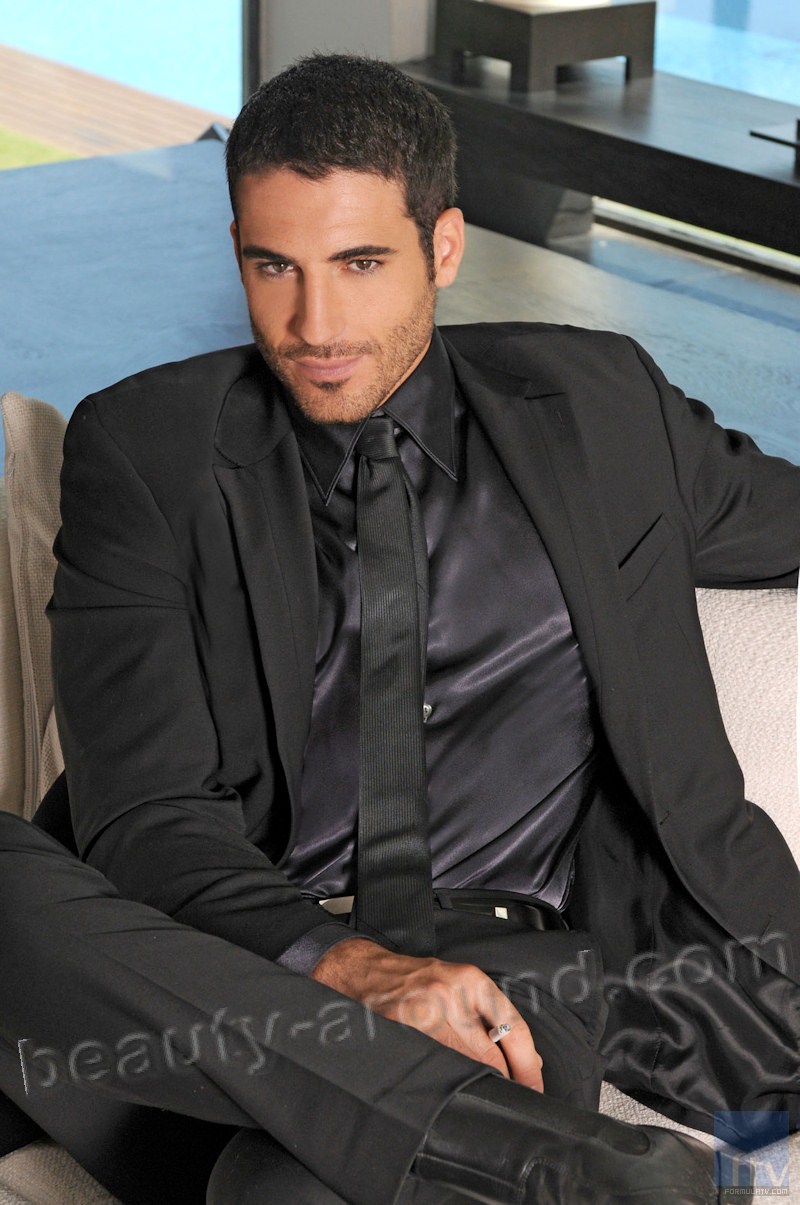 5. Miguel Iglesias (born in 1986 Galicia, Spain) - Spanish top model.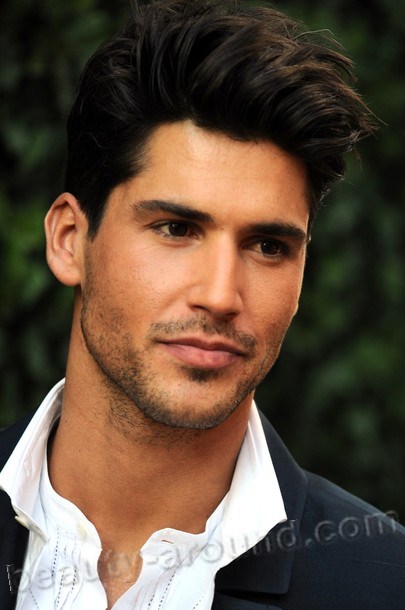 4. Maximiliano (Maxi)  Iglesias (born February 6, 1991, Madrid) - Spanish actor. A sign on the role of wild boar in the TV series "Physics and Chemistry", Movie: "8 Dates", "Sex, Party and Lies", "The Diary of Carlota."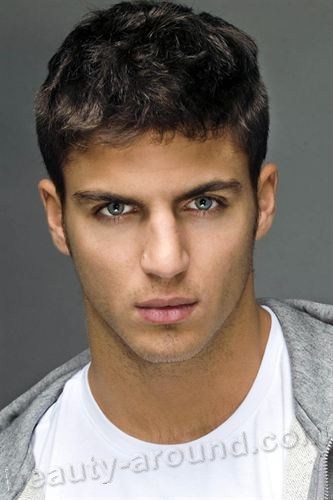 3. Enrique Iglesias (born Enrique Miguel Iglesias Preysler; May 8, 1975) is a Spanish singer-songwriter, model, actor, and record producer. Iglesias started his career in the mid-1990s on an American Spanish Language record label Fonovisa which helped turn him into one of the biggest stars in Latin America and the Hispanic Market in the United States becoming the biggest seller of Spanish-language albums of that decade. He made a successful crossover into the mainstream market and signed a multi-album deal with Universal Music Group for an unprecedented US $50,000,000 with Universal Music Latino to release his Spanish albums and Interscope to release English albums. In 2010, he parted with Interscope and signed with another Universal Music Group label, Universal Republic.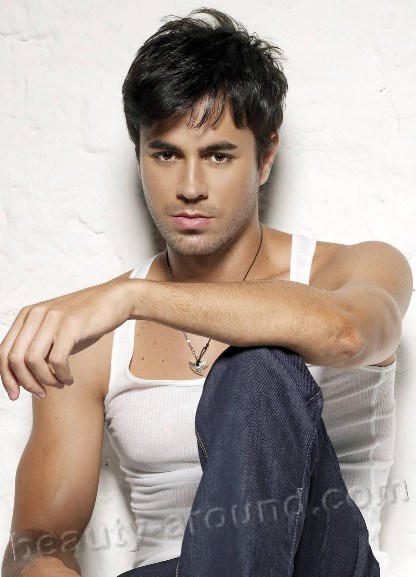 2. David Villa  (born 3 December 1981), nicknamed El Guaje (Asturian: The Kid), is a Spanish footballer who currently plays as a striker for FC Barcelona and the Spanish national football team. He can also operate as a winger. Villa made his international debut in 2005. He has since participated in three major tournaments, becoming an integral member of the Spain teams that won Euro 2008 and the 2010 World Cup. He scored three goals at the 2006 World Cup, was the top scorer at Euro 2008 and earned the Silver Boot at the 2010 World Cup. He is the first Spanish player to ever reach 50 international goals and is Spain's all-time top goalscorer, having also scored more World Cup goals than any other player in Spain's history in the process. The goals-to-games ratio he has achieved for the national team has not been matched by any player since Alfredo Di Stéfano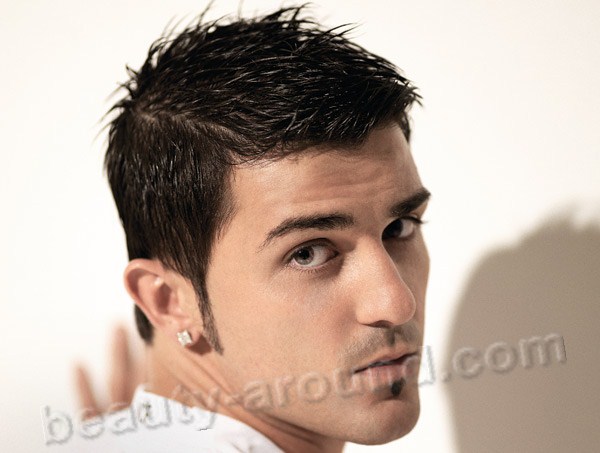 1. Jose Antonio Domínguez Banderas (born 10 August 1960), better known as Antonio Banderas, is a Spanish film actor, film director, film producer and singer. He began his acting career with a series of films by director Pedro Almodovar and then appeared in high-profile Hollywood movies, especially in the 1990s, including Assassins, Evita, Interview with the Vampire, Philadelphia, Desperado, The Mask of Zorro and Spy Kids. Banderas is also a voice artist, portraying the voice of Puss in Boots in the Shrek sequels and Puss in Boots as well as the bee in the Nasonex commercials.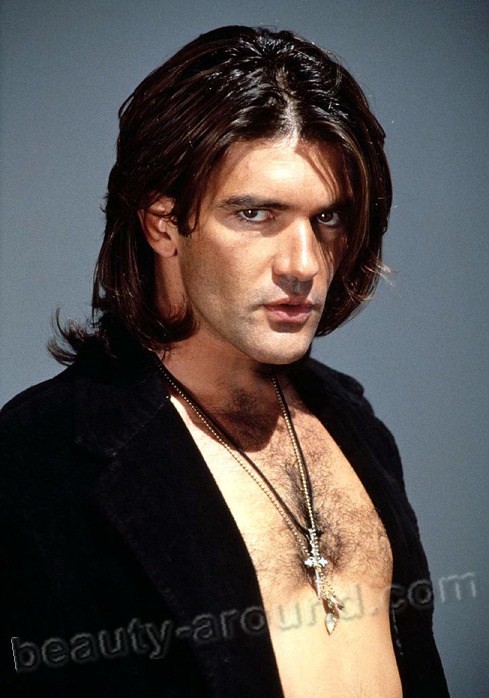 see also: The most beautiful Spanish women
                 The most beautiful German women