Croatian women are tall, tanned and lean. Most of them have dark hair, but blonde women among them are also very common. All the croatian women have mediterranean olive skin tone thanks to the excellent weather conditions. They are very elegant with long necks and model figures. Croatian national character differs such features as moderation and calm, which is combined with the joy and openness to dialogue. To make sure that croatian women really have an unusual beauty of the southern slavic everyone can just by looking at their charming models and winners of beauty contests.
10. Teresa Scanlan(6 February 1993)  was born in California, but grew up in Nebraska state. Teresa's parents are Mark and Jenny Scanlan and she has croatian roots. She is an american winner of the beauty contest and such titles as Miss Nebraska-2010 and Miss America-2011.

9. Melita Fabechich (1995) is Miss Croatia 2013. Melita represented Croatia at the Miss Universe 2013 where she has reached the semi-finals and has won the title of Miss Photogenic 2013. Melita was born in 1995 in Zagreb, where she lives till this day.In 2012, 17-year-old Melita was voted as the sexiest woman according to the croatian magazine "Globus". Now she works as a model and develops her career in this industry.

8. Antonija Mišura (19 May 1988 Sibenik, Croatia) is a Croatian professional basketball player.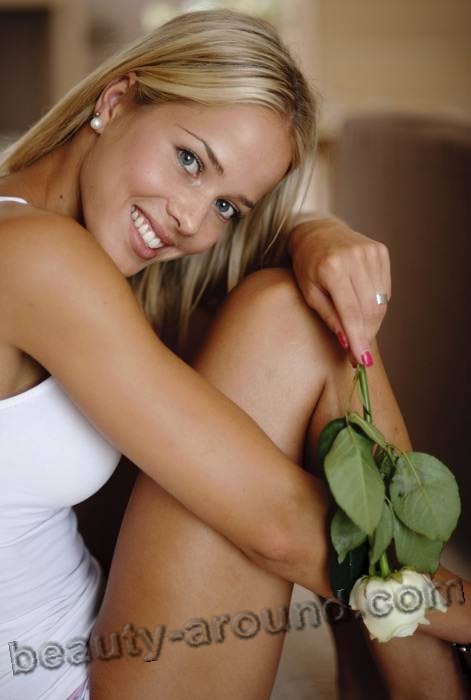 7.  Sanja Vejnović (8 August 1961 Brussels) is a Croatian theater, television and film actress.


6. Nikolina Pišek (8 April 1976  Zagreb, SR Croatia, SFR Yugoslavia) is a Croatian and Serbian TV presenter with Serbian B92. She occasionally also works as TV actress.


5. Severina Vučković (21 April 1972 Split, SR Croatia, Yugoslavia) is a Croatian pop singer popular across the entire former Yugoslavia.


4. Gabriela Spanic  (10 December 1973) is a Venezuelan actress of Croatian decent best known for her roles in Latin soap operas and her many controversies in the media.


3. Josipa Kusić (1988, Zagreb, Croatia) is a beauty pageant contestant, Miss Croatia 2008, who represented Croatia in Miss World 2008 in South Africa.

2. Ivana Mišura (1990 Zagreb, Croatia) is a Croatian model and beauty pageant titleholder who was crowned Miss Universe Hrvatske 2014. She will represent her country in the Miss Universe 2014 pageant.


1. Elizabeta Burg (October 1, 1993 Vrbanja, Croatia) is a Croatia beauty pageant titleholder who was crowned Miss Universe Croatia 2012 and will represent her country in the 2012 Miss Universe (Top 16), most beautiful among croatian women