61st "Miss Universe 2012" was held on 11 December 2012. Competition ending on 19 December in a large institution Planet Hollywood Resort & Casino in Las Vegas. Leila Lopes from Angola crowned her successor at the end of the event - the winner from the United States Olivia Culpo.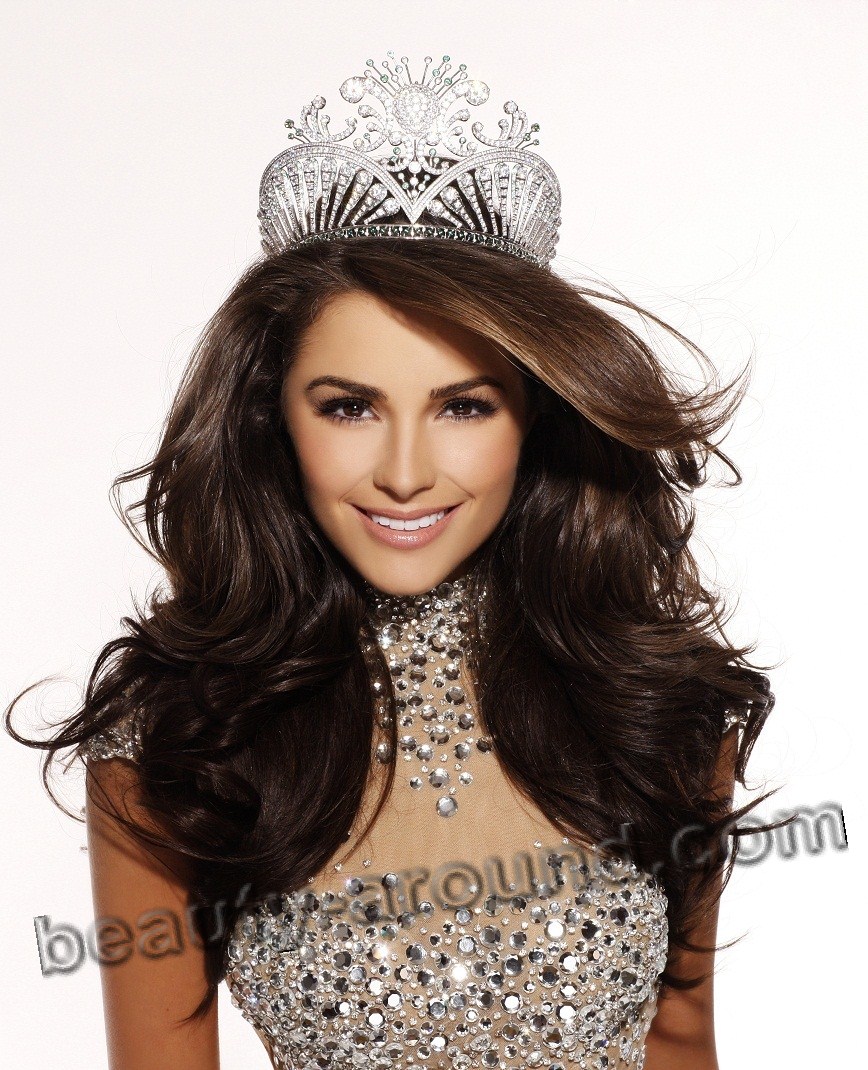 At this competition for the first time were: Cameroon, Lithuania, and Togo. Reverted: Cote d'Ivoire, Ethiopia, Namibia, Norway, Senegal, Swaziland, refused to participate Slovenia. The competition was attended by representatives from 89 countries.
Top 5 finalists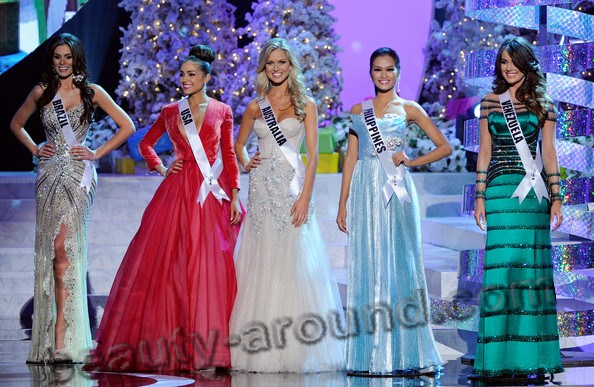 The First and Second Vice-Miss Universe 2012 - Miss Philippines and Miss Venezuela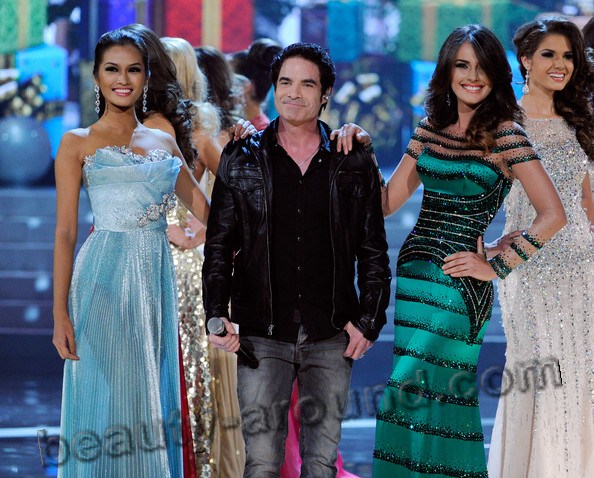 I am very pleased that I was able to guess the winner. My favorite of the rating of a number 1 - a girl with Italian roots Olivia Culpo from the U.S., about which I wrote at the beginning of November (see below), became Miss Universe 2012.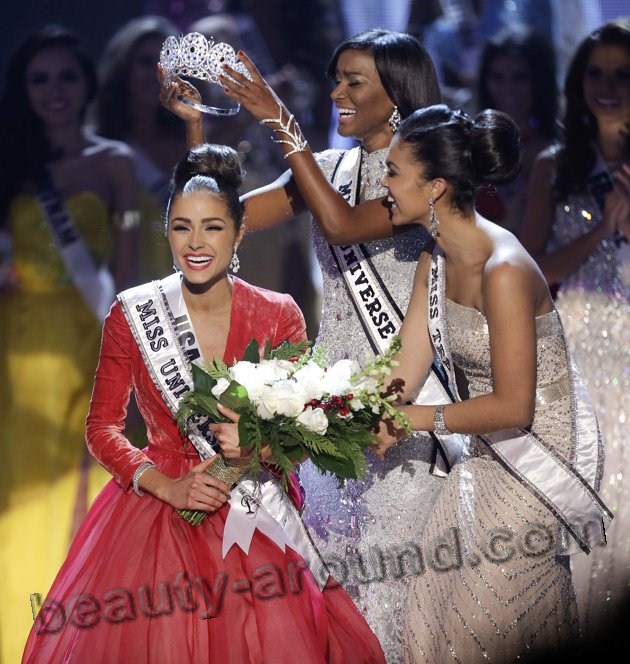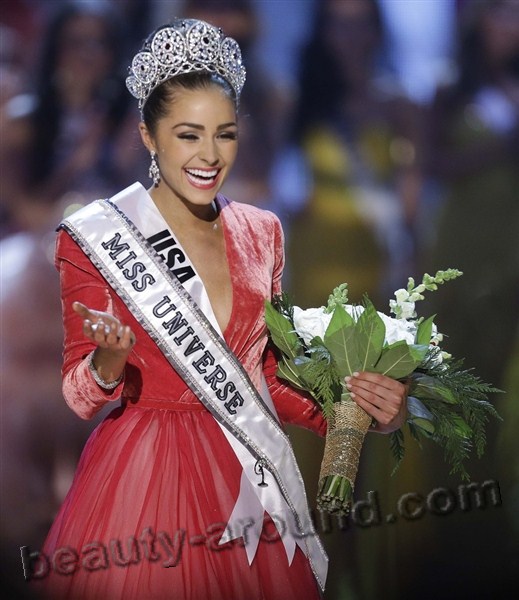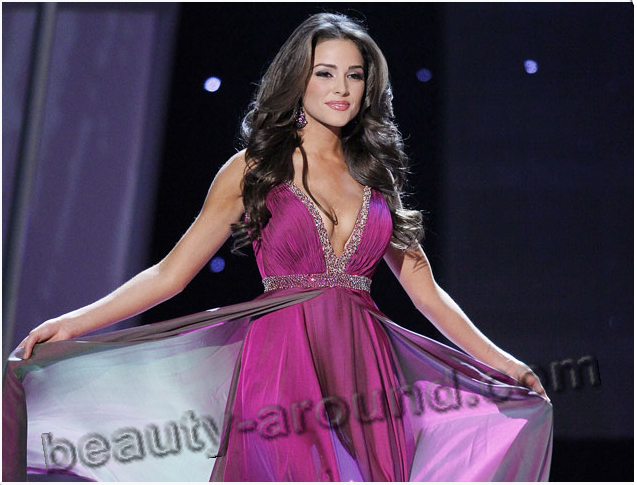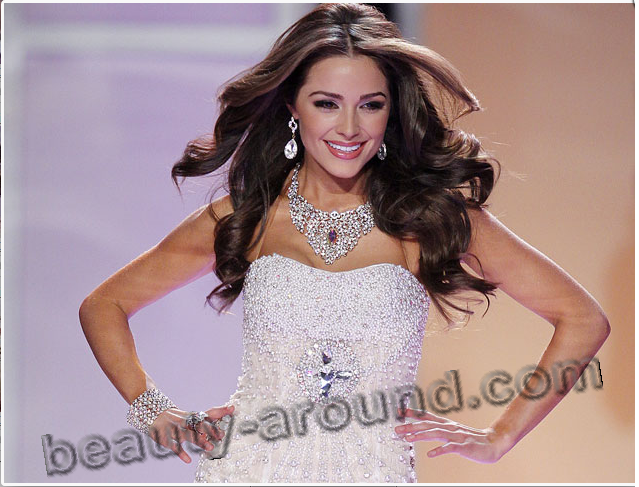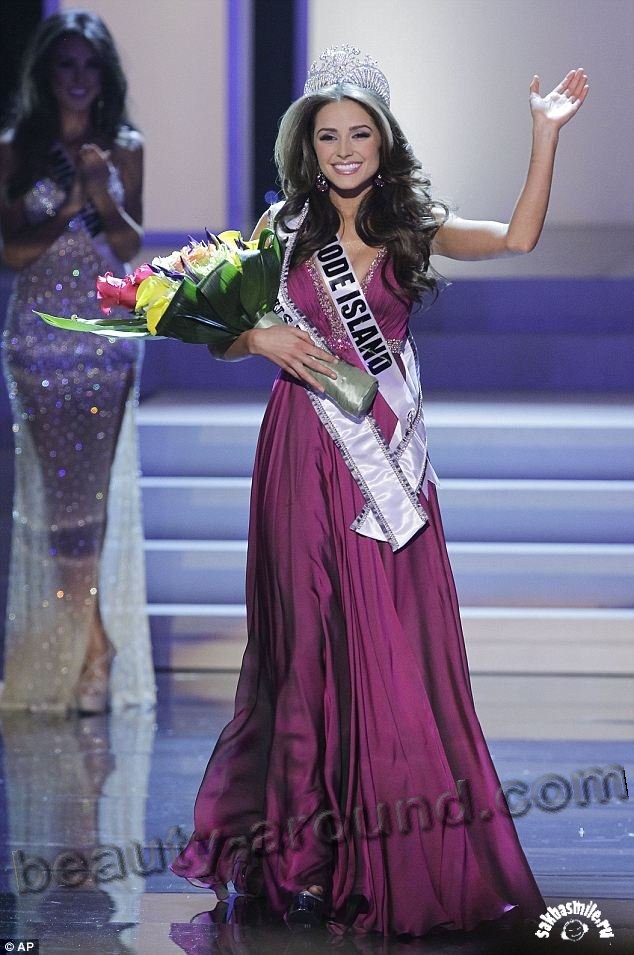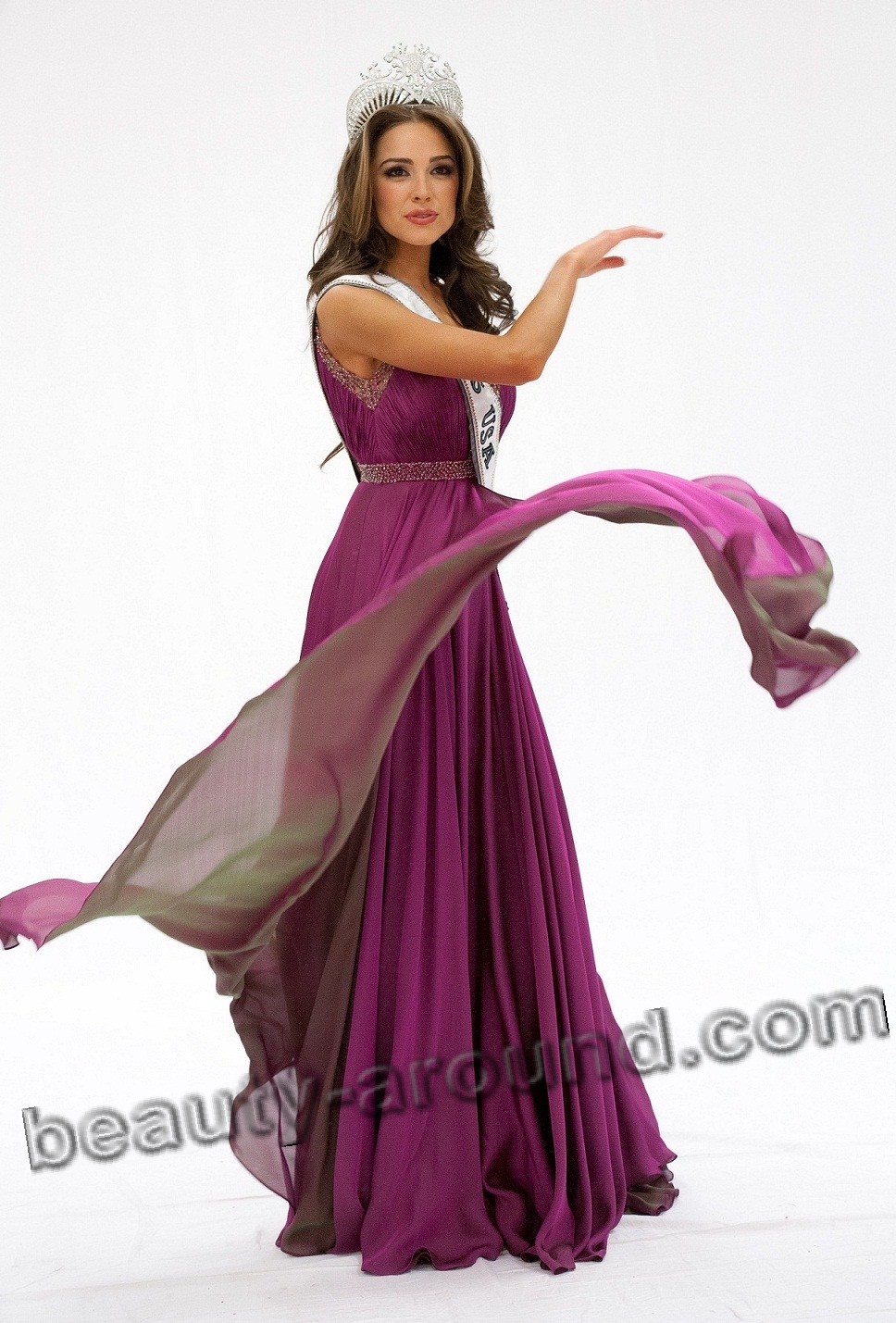 Besides from my list number 2 is another favorite of Irene Esser of Venezuela became the second Vice Miss Universe 2012.
And among my favorites of the participants was 13, which I am pleased to present to you.
13. Maria Selena (born on 24th September 1990 in Palembang, South Sumatra) - at "Miss Indonesia 2011" (Puteri Indonesia 2011) Selena representing central Java. She and the other 37 contestants from 33 provinces competed for the title of "Miss Indonesia". She is the second woman from Central Java, which won the national title. Her height is 177 centimeters. Currently she is a student of final year University of Technology with a degree - business.
"Miss Indonesia 2012"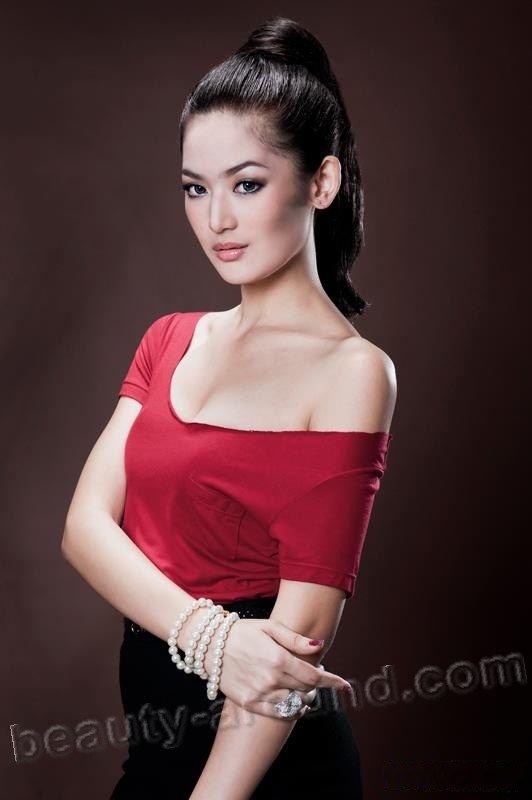 12. Carolina Aguirre (born 25 June 1992 in Guayaquil, Ecuador) - Ecuadorian model and the winner of the national beauty contest "Miss Ecuador 2012." Her father - Ecuadorian, mother - Argentinian woman. She was one of 18 participants of the event. In the online voting is the large number of people voted for Carolina. Her height is 178 centimeters. Aguirre speaks Spanish and English, loves to sing and dance to jazz, now a journalism student UEES.
"Miss Ecuador 2012"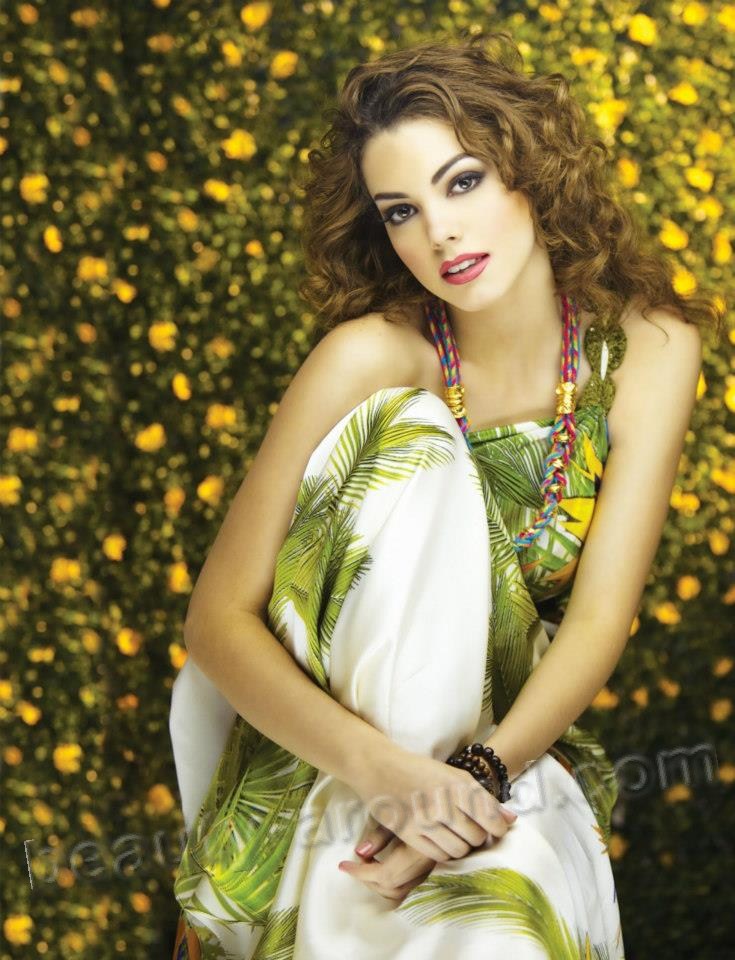 11. Holly Hale (born in 1990 in Cardiff, Wales, UK) - British beauty queen, a student of psychology at the University of Cardiff. Her height is 180 centimeters. When Holly learned that represent UK in the contest "Miss Universe 2012", she said: "Miss Universe - the first international competition in which I will be involved, so I can not believe I won. This is so interesting. I really hope to win to be proud of me."
"Miss Great Britain 2012"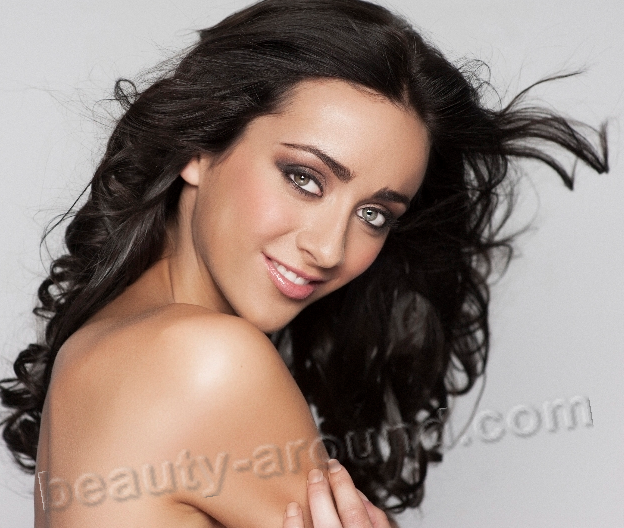 10. Gabriela Markus (born February 20, 1988, the State of Rio Grande do Sul) - Brazilian beauty queen. It has a Portuguese-German roots. He was educated in the specialty food engineering. In 2010, at the "Miss Rio Grande do Sul" won second place, but in 2012 won the same competition in their state. A little later, won the national competition "Miss Brazil 2012" and won the right to represent Brazil at the contest "Miss Universe 2012". Her height is 180 centimeters.
"Miss Brazil 2012"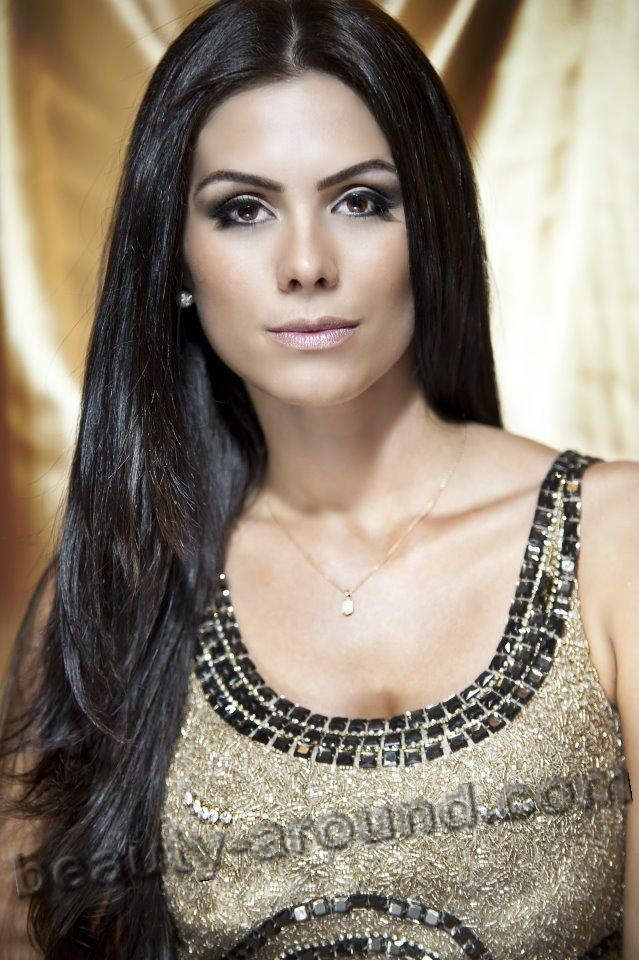 9. Ana Yancy Clavel Espinoza (born April 28, 1992) - Salvadoran beauty queen and model who was crowned "Miss El Salvador" in 2012. Her height is 173 cm. She loves children and loves sports and take part in TV commercials. She knows how to play the flute and understands sign language.
"Miss El Salvador 2012"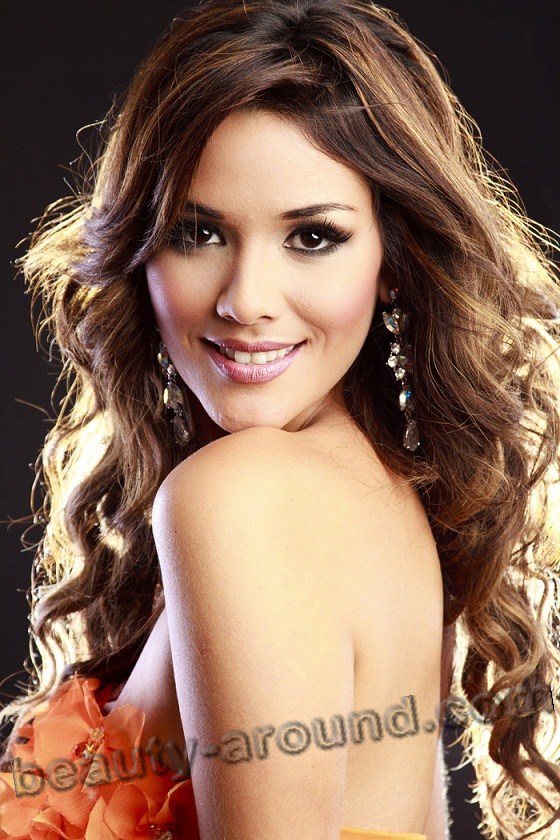 8. Elizabeta Burg (born 1993 Vrbandzha, Croatia) - winner of the national contest "Miss Universe Croatia 2012". Before this, Elizabeth competed for the title of "Miss Croatia" for "Miss World" in 2011, but did not even make the top three. A year later, she was lucky, and she won. Her height is 178 centimeters. She is a senior member of the school of public health, medical and doctor of veterinary schools in the FC.
"Miss Croatia 2012"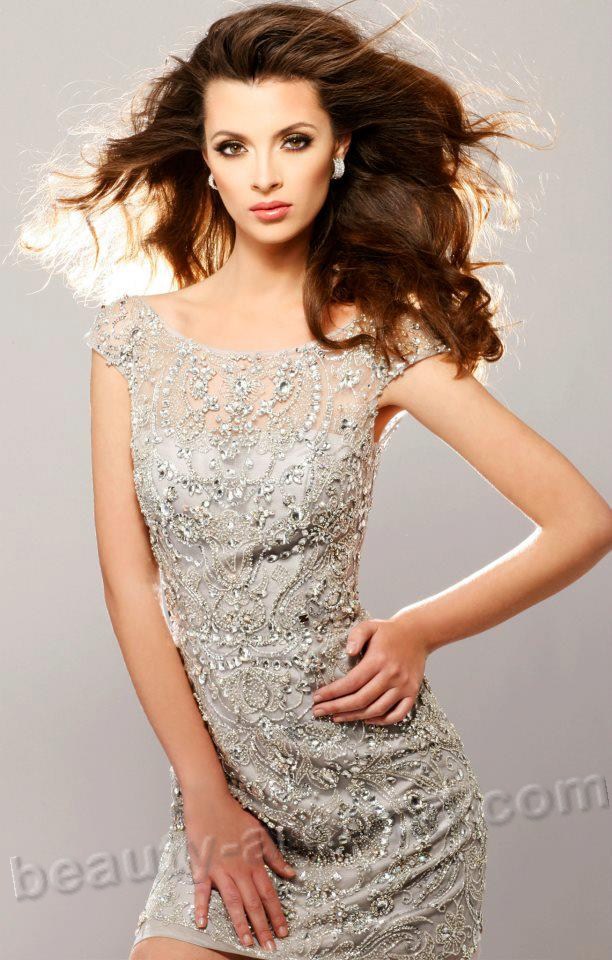 7. Egle Standtaite (born on 28 January 1990 in Kaunas, Lithuania) - Lithuanian model and beauty queen. At the national competition "Miss Lithuania 2012" took second place and gave her the right to represent Lithuania at the "Miss Universe 2012". I recall that the first time Lithuania is participating in this international competition. Also won the Audience Award at "Miss Lithuania 2012". In addition, participated in the contest "Miss Supranational 2010", which was held in Warsaw and entered the Top 20. He is currently a student of law and governance.
"Miss Lithuania 2012"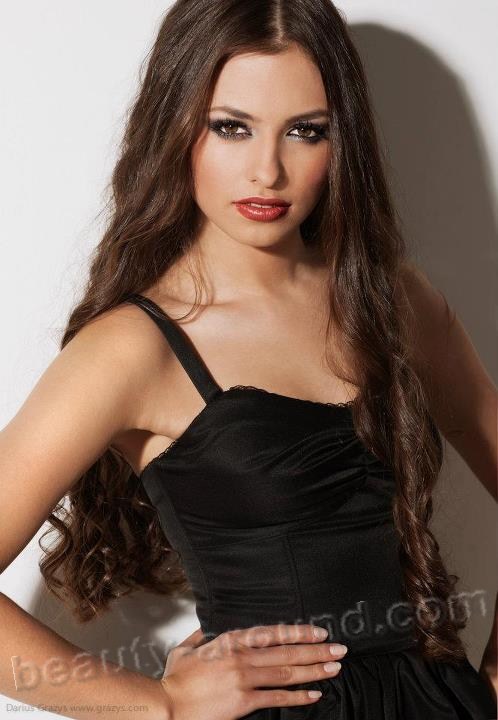 6. Tereza Chlebovska (born 10 December 1990 Krnov, Czechoslovakia) - Czech beauty queen. Her height is 173 cm. He is currently studying at the University of Ostrava.
"Miss Czech Republic 2012"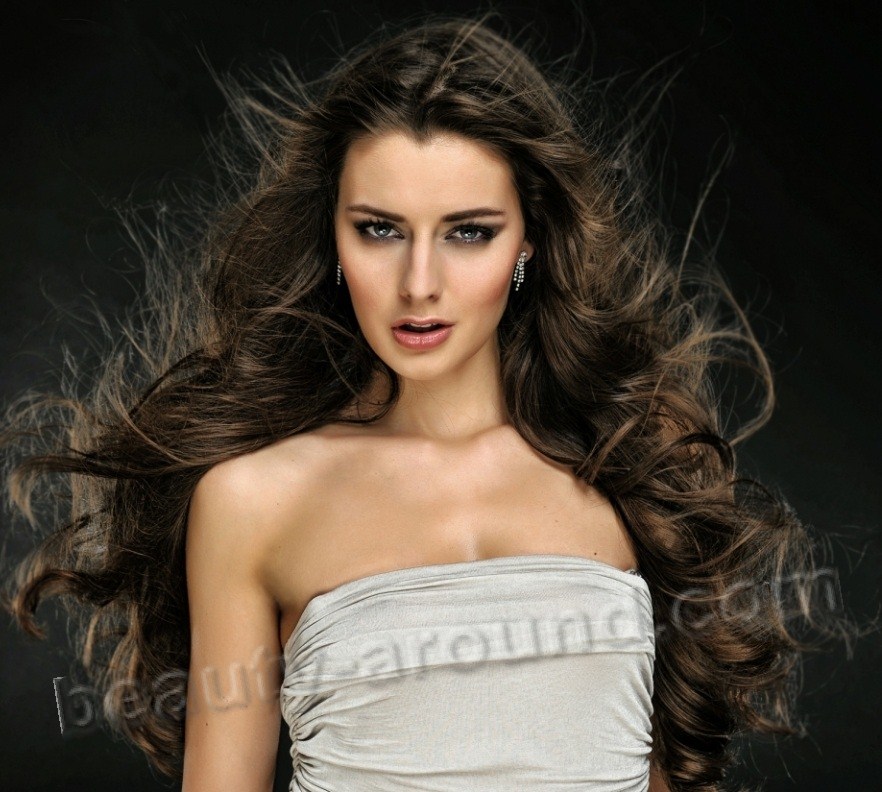 5. Sahar Biniaz (born 1984) - Canadian beauty contestant and professional actress with Iranian roots. She was born in India, grew up in Iran, lives in Vancouver (Canada). She participated in many beauty contests: 2nd place in the "Miss Global Beauty Queen-2003", third place "Miss Tourism Queen International 2008", second place "Miss Universe Canada 2008" and winner of "Miss Universe Canada -2012". It was to represent Canada at the "Miss Universe", but in November it was announced the withdrawal of its candidacy for unknown reasons. She also won the competition Revlon Professional Best Hair award. In addition to acting training, has a specialty on entrepreneurship and business, but it is currently engaged in film and television. Her movies: Bollywood "Neal and Nikki", episode: "The Vault", the movie "Real boys", "Ambrose". Her height is 173 cm.
"Miss Universe Canada 2012"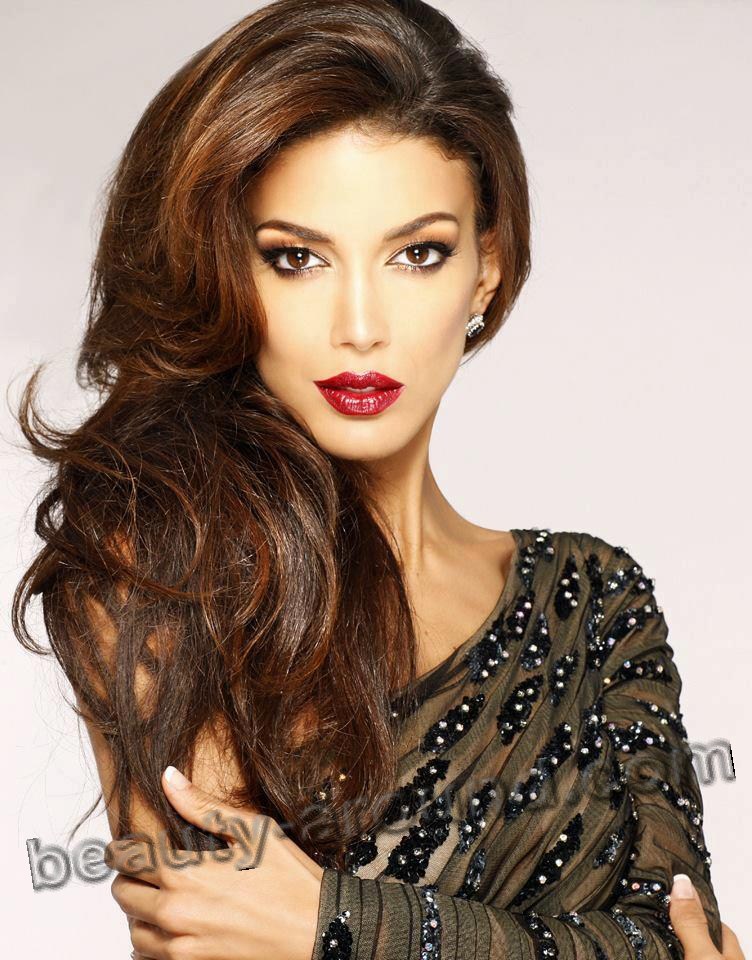 4. Farida Waller (real name Natpimol Natthayalak, known by the nickname of Reed, was born on 24th October 1993 in Krabi, Thailand) - Thai beauty queen. Farida half Thai woman, half-Austrian. Her height is 173 cm. Farida was born and raised in Thailand. She graduated from high school in Krabi and has finished in the Faculty of Arts, Chulalongkorn University.
"Miss Thailand 2012"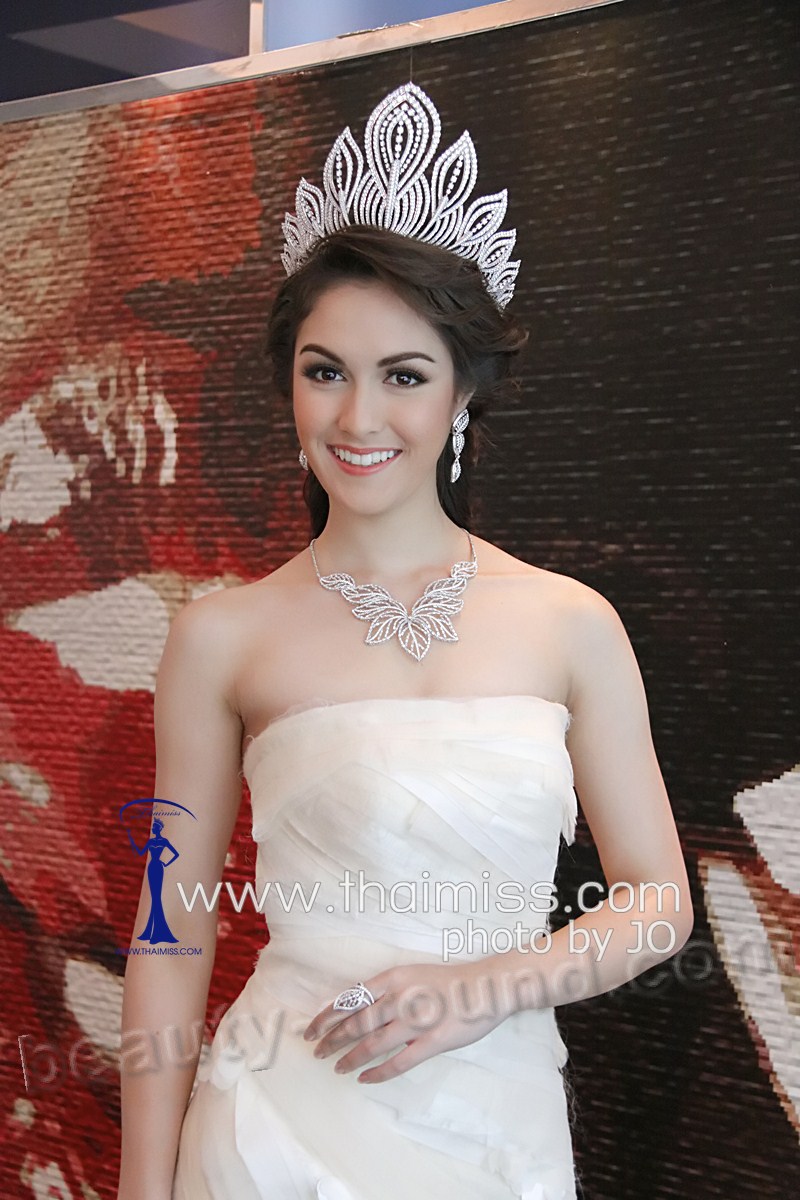 3. Karina Gonzalez (born March 28, 1991, Aguascalientes, Mexico) - Mexican beauty queen who won the national title of "Nuestra Belleza México 2011", which was attended by 34 women from across the country. She became the first Mexican woman of Aguascalientes, who won this title. Her height is 176 cm.
"Miss Mexico 2012"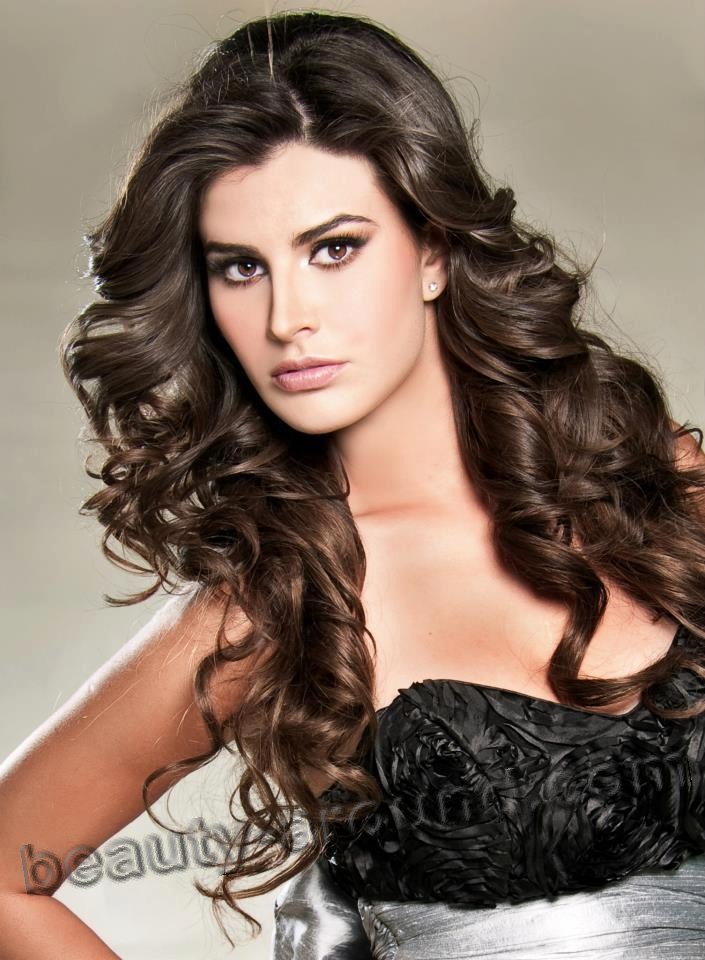 2. Irene Esser (born November 20, 1991 in Puerto Ordaz, Bolivar, Venezuela) - Venezuelan beauty queen, who won the national contest "Miss Venezuela 2011", which won the right to represent their country at the "Miss Universe 2012". Participated as "Miss Sucre", was one of 24 finalists in the "Miss Venezuela 2011", where she won the "Miss Elegance" and is the third winner of Sucre, who won this national title. Her height is 179 centimeters. After high school, she moved to England, where he took a course at Shrewsbury College of Arts and Technology.
"Miss Venezuela 2012"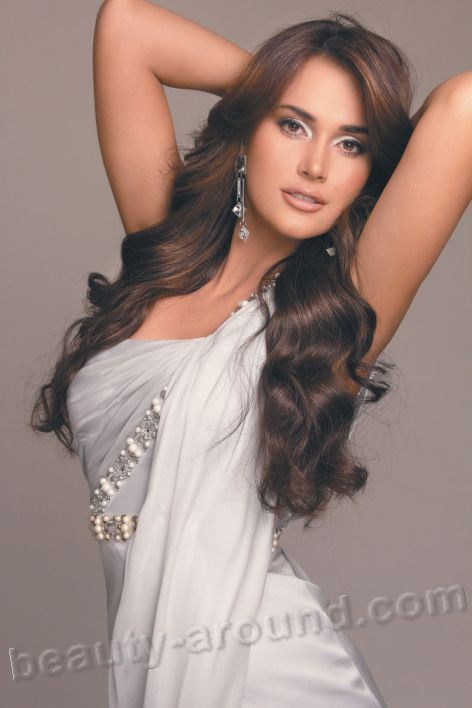 1. Olivia Culpo (born May 8, 1992 Cranston, RI) - American model and beauty queen "Miss USA 2012", presented to the competition her home state - Rhode Island. Her height is 170 cm. She is the middle child in a family of five children. Her father is of Italian descent, and her mother was of Irish and Italian descent. Olivia graduated from St. Mary's Academy in 2010. Both her parents started her professional career as a musician. Olivia began to study the cello in the second grade. She participated in the Rhode Island Philharmonic Youth Orchestra. She studied vocal. As a cellist playing at the Boston Symphony Orchestra. Also started working as a model in 2007, when her employer sent to Boston modeling agency.
"Miss USA 2012"