Model Baby Girl Ivy with emerald eyes (25 pics)
Malaysian self-taught photographer Gansforever Osman could not assume that one of his portrait photos with a model baby girl named Ivy will get on the pages of glossy magazines and win the recognition of readers around the world. In this photo - a nice Malaysian model baby girl Ivy with beautiful emerald eyes. The photo captivates the colorfulness and depth of view, it seems that the picture comes to life.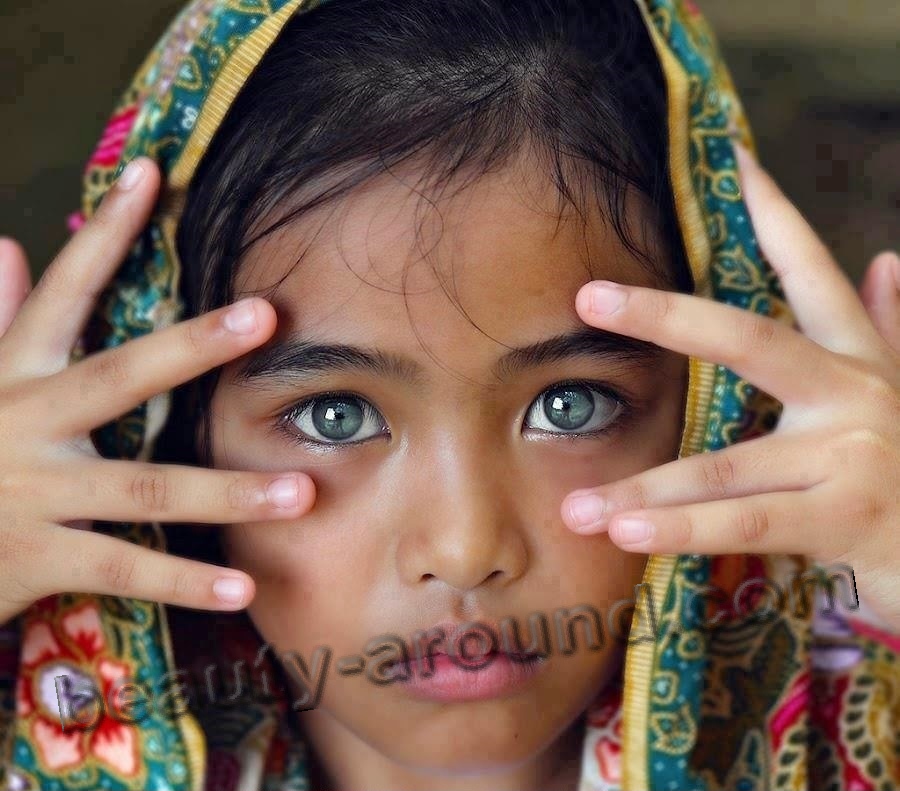 Few people know that the self-taught photographer Gansforever Osman works as a school teacher, so one of his favorite images in the photographs is children's faces. He also takes nature, animals, holidays.
A small Malaysian girl Ivy became a muse for the photographer and he created with her a huge series of unique photographs. Few of the Malaysian children manage to become a model and get to the pages of glossy magazines, because this Muslim country is famous for its strict morals and laws. But for Ivy with emerald eyes, lucky luck just fell. The Malaysian model baby girl lives a normal child life: she goes to school, teaches lessons, deals with her brothers and sisters, plays dolls, loves French fries and hamburgers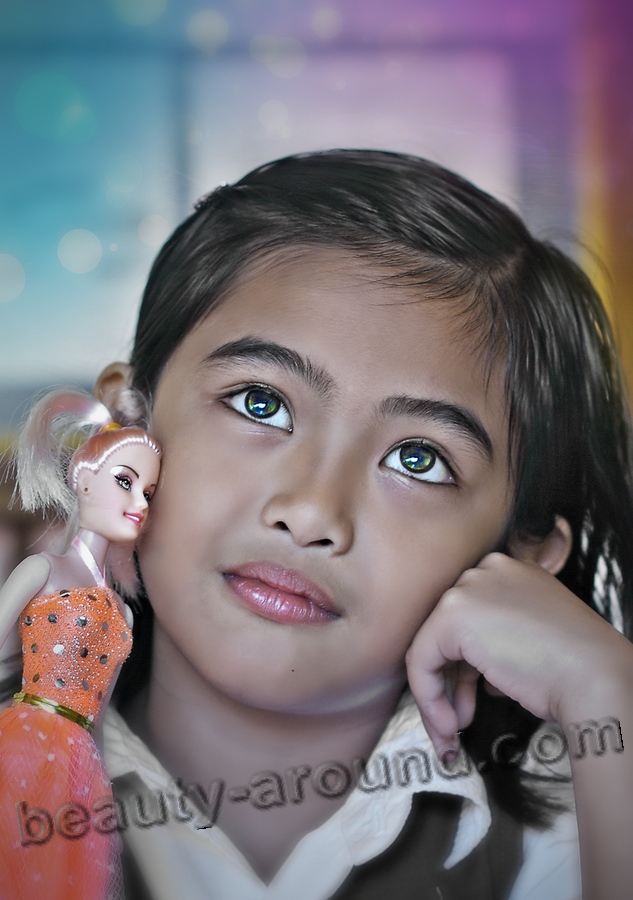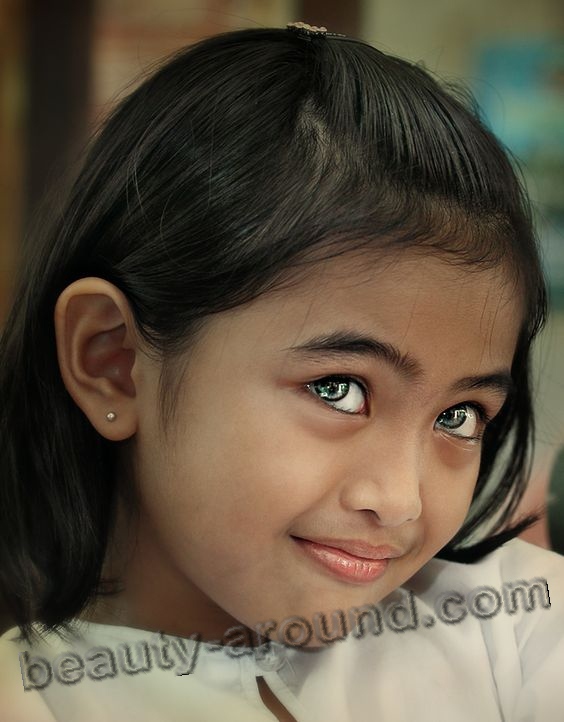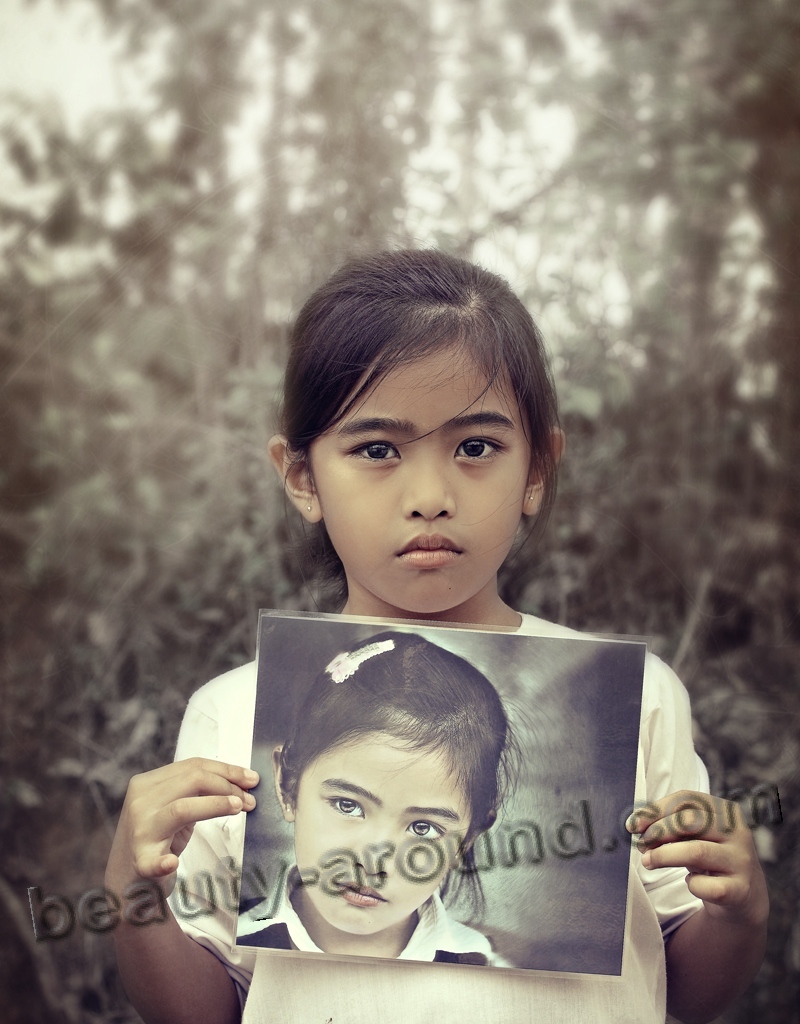 See also: Most Beautiful Malasian Women
The most remarkable thing is that in the photos the model baby girl Ivy appears not only with emerald eyes, but also with brown. If you follow a series of photos with children, Gansforever Osman has a lot of photos with children, where they are with emerald and brown eyes, so it's not a fact that the photos are processed in a graphics editor or filters are applied on them. After all, find among the swarthy Malaysian children girls-models with emerald eyes is almost impossible. Nevertheless, this does not detract from the beauty and penetration of portrait photos with children. See also: Ultra-realistic portrait photos of children The young Malaysian model Ivy will be remembered as a girl model with emerald eyes. See also: The most beautiful children of the world On the photos of Gansporever Osman Ivy appears as a very young girl, and grown up, it is noticeable that this is one of the favorite models of the photographer for a long period.
This collection presents the brightest photos of the young Malaysian girl Ivy model.