Murat Yildirim biography
Murat Yildirim - Turkish actor, who was born April 13, 1979 in the historical city Konya, on the western peninsula of Anatolia. Murat was born in a large family, where two sisters were growing besides him.
Photo of Murat in childhood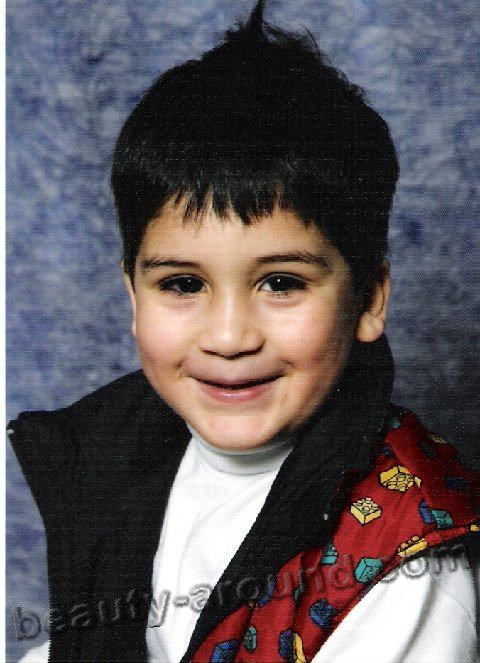 His father worked as a literature teacher, taught dramatics and was originally from Mardin, a cosmopolitan city in the southeastern part of Turkey. Murat's mother worked as a translator of Arabic.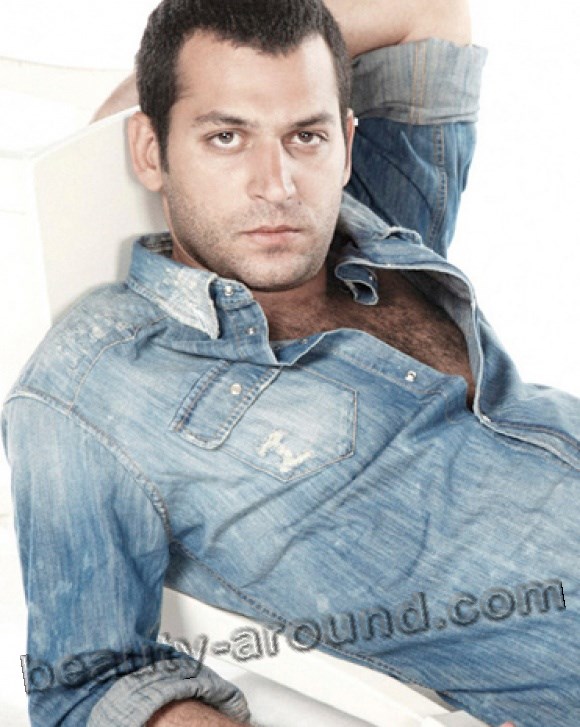 When Murat Yildirim was young, he was interested in mathematical disciplines, so he graduated from Mechanical Engineering Department of Yildiz Technical University of Istanbul and got a speciality of a mechanical engineer. Besides, the young man was kept on music and theater, learned acting techniques in the amateur theater while studying. Later, he took vocal classes and acting techniques in drama school, where he worked as a drummer.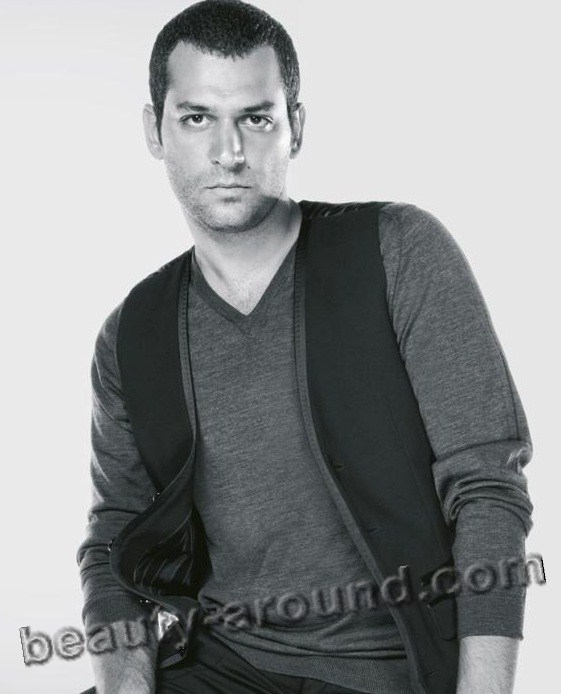 Murat Yildirim filmography
After three years of working in the theater, in 2003 Murat was remarked by a screenwriter, who was inspired by the work of a young man and recommended him to a production company. Because of such recommendation, Murat Yildirim played a small role in his first TV series Immortal love/Olumsuz Ask.
Year later he acted in two serials: My kids (my family) /Bütün Cocuklarim and Big Lies / Büyük Yalan. The first one tells about a simple Turkish family that respects the foundations and traditions. Parents decide about their' children' future, and this way not always could make the life easy and unclouded.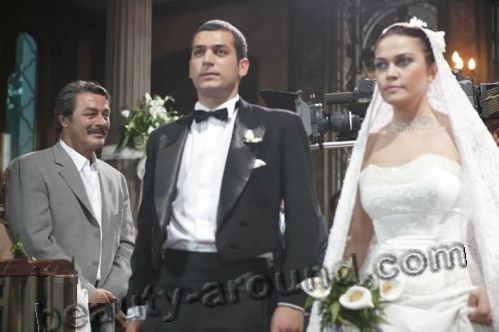 The main theme of the second series is complicated and unpredictable fate of the heroine named Reyhan.
In 2005 a comedy-drama Flight on a magic carpet / Organize İşler was released with this young and promising actor.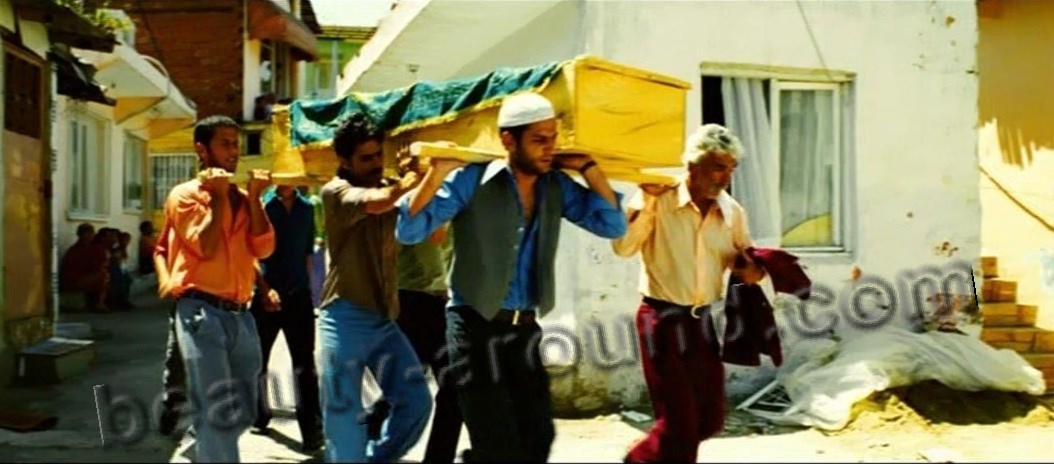 2006 is the most successful year in his acting career. Murat finally got his first major role in the series Storm / Firtina. He played an ambitious character named Ali, who is in love with beautiful Zeynep. Their love is mutual, but not all wish them to be happy. There are a lot of obstacles on the lovers' way, which they are trying to overcome and preserve their love.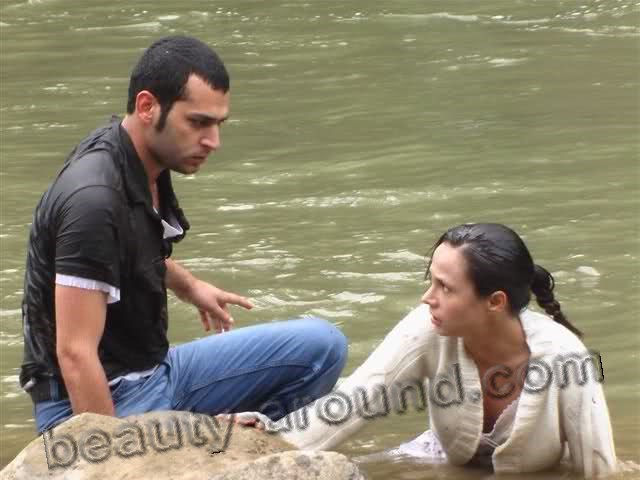 In the same year Murat got the prestigious award "Golden Orange" as Best Actor for his role in the dramatic film Purgatory / Araf. The drama tells of a girl who had an abortion and after marriage she is pregnant again. Later, she begins to seem that the soul of the dead child's thirsts for revenge. Murat Yildirim played the husband of this young girl.
A year later no less bright and very successful serial Asi was released where Murat Yildirim and Tuba Buyukustun become one of the best on-screen couples of 2007-2009. The series tells about the relationship of a young man named Demir and farmer's daughter Asi. They wish to keep their family origins, love each other, but on their way there are huge obstacles. The series was nominated as "Best Soap Opera" at the 51st TV Festival in Monte Carlo.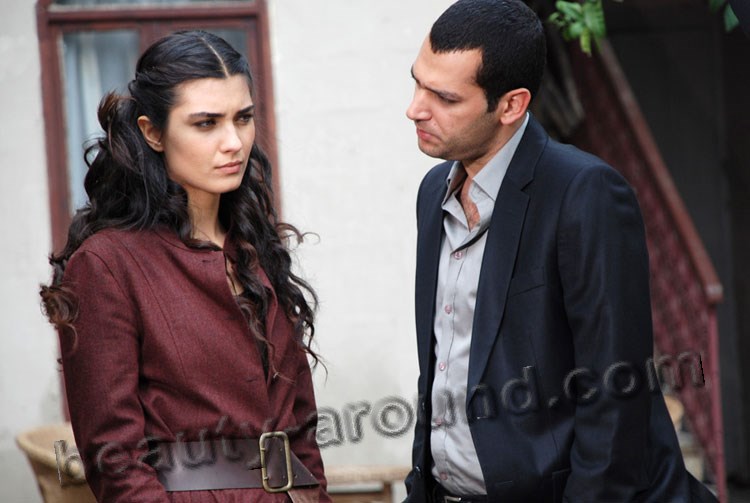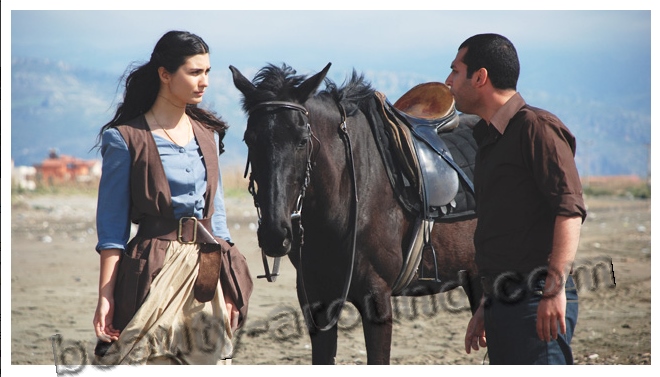 During the filming of the TV series Asi, Murat Yildirim played in the movie Pain autumn / Güz sancisi with another popular actress Beren Saat. This dramatic revolutionary film is about a young and wealthy man who went into politics. The main hero fall in love with a Greek prostitute, and even plan to marry her, but his father is against this marriage and threaten to deprive him of all the inheritance. Political intrigue and military unrest are the backdrop of this film.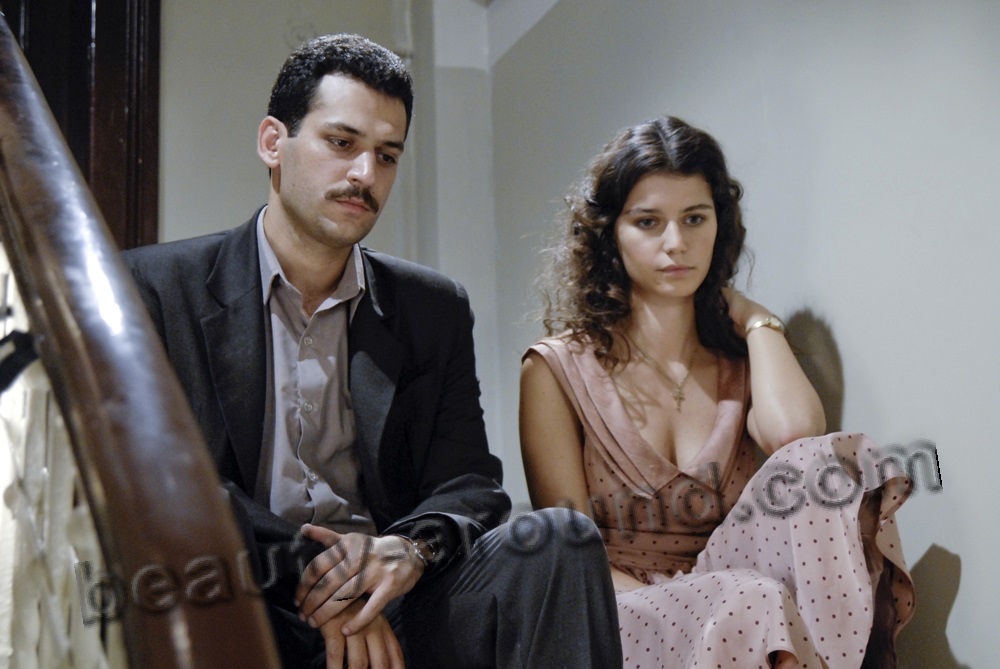 After finishing of the series Asi, Murat Yildirim accepted an offer to play in the series Love and Punishment / Aşk ve Ceza. Talented Turkish actress Nurgül Eshilchay was his partner. The story of betrayal, hatred, deceit and love, are became one of the most popular all around the world.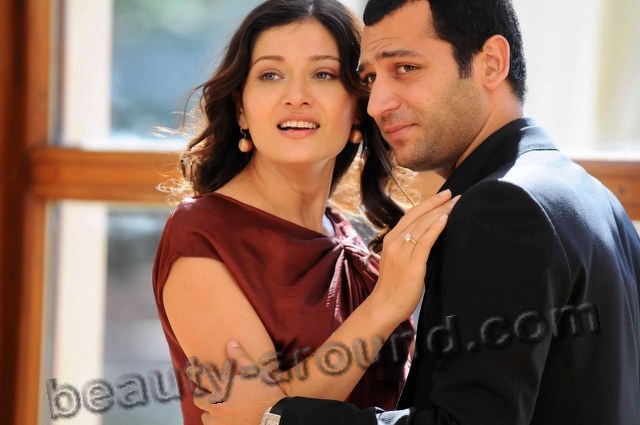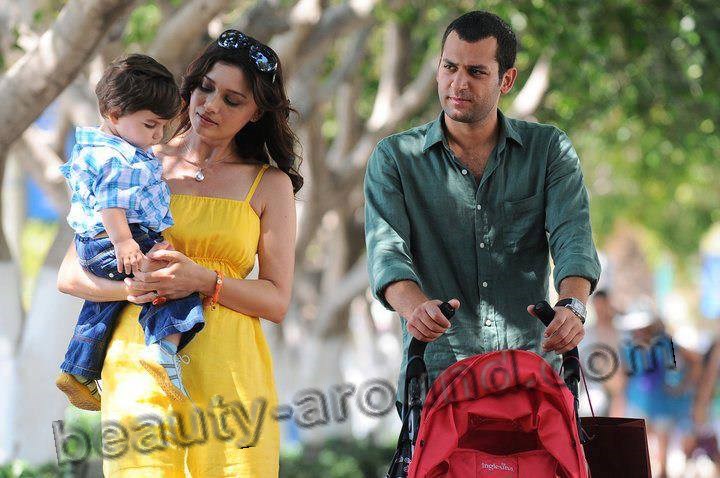 In 2012 Murat was filming again in also successful series The silence / Suskunlar. The story is about four friends who know each other since childhood. Innocent prank turned into going to jail. Upon their releasing, young people decide to forget about it and never speak again. Friends live their own lives and with their history, but one day, the fate again brings them together.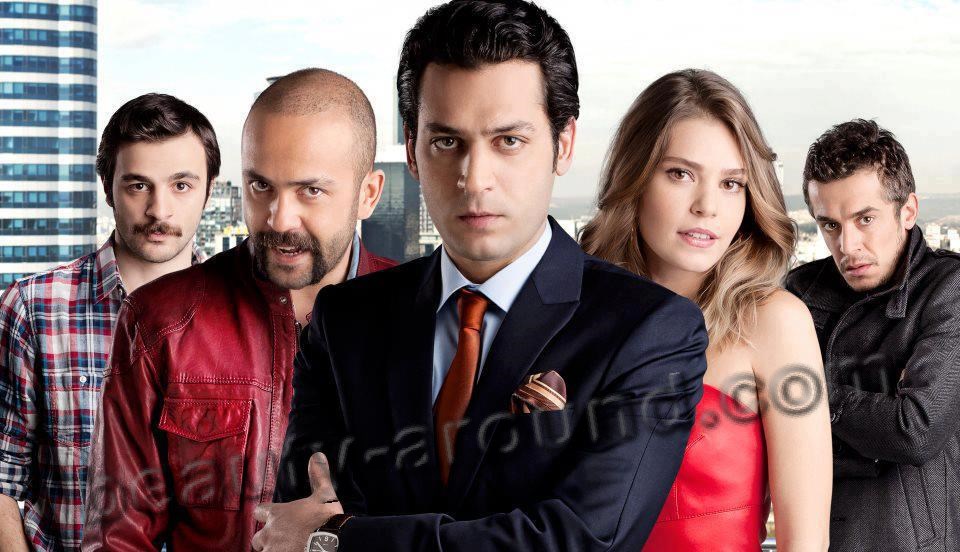 In 2014 Murat acted in the movie Krymets: Scary years / Kırımlı, based on the autobiographical novel of Cengiz Dagdzhi "Scary years." The film tells about the Crimean Tartar Sadik Turan, who is depended in the concentration camp. The film shows all the sufferings and trials that the Crimean Tatars experienced during the war. Murat brilliantly played the role of Sadiq.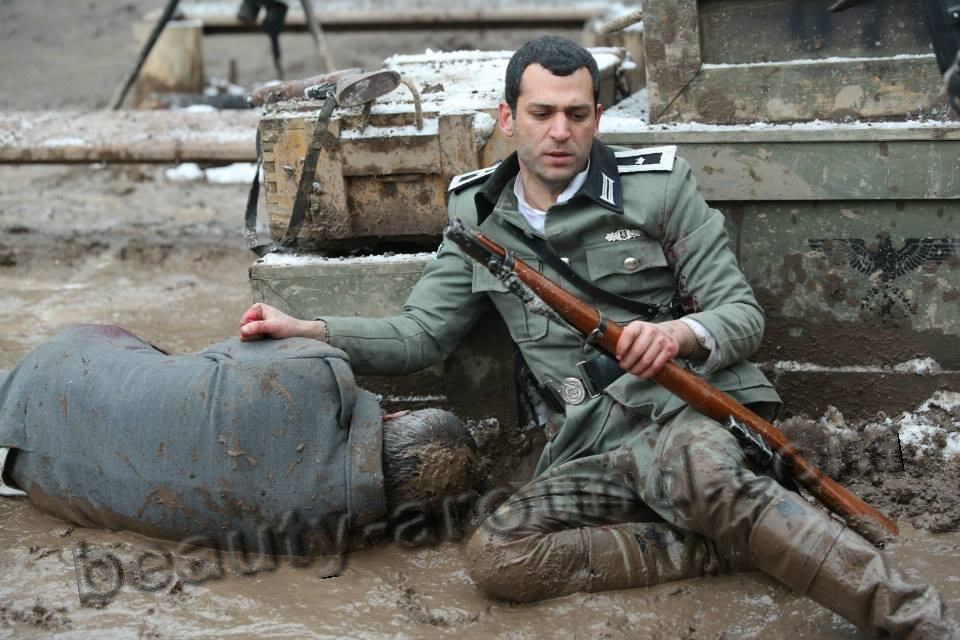 Murat Yildirim personal life
During the filming of the series Storm / Firtina, Murat Yildirim met his future wife, a Turkish actress - Burchin Terzioglu / Burcin Terzioglu. A little more than six months their relationship was friendly, but then young people realized that there is more than a friendship between them. After the filming of the series they've never been apart, and in 2008 decided to fasten their love in marriage.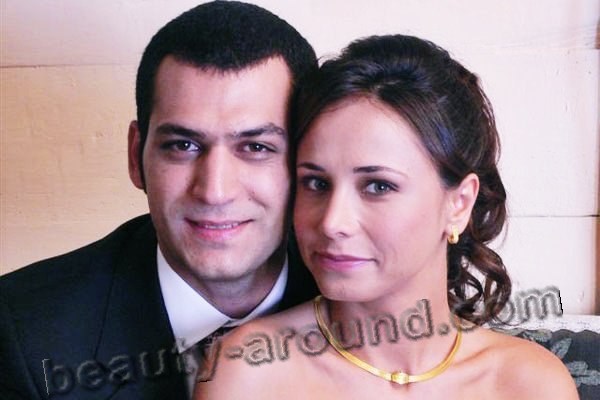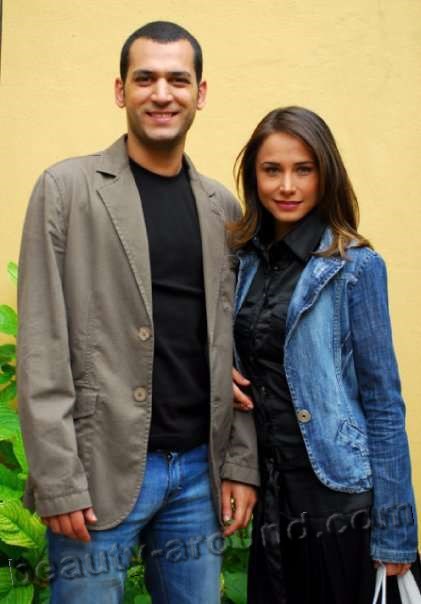 Murat Yildirim photos