Roma, rightly , considered to be one of the largest ethnic minority in Europe. Roma also live in North Africa , North and South America and Australia. Gypsy culture is deeply influenced by world music , especially Russian , Romanian , Hungarian , Balkan , Spanish folk music, as well as the classical music of the XIX century , jazz, flamenco. A lot of dedicated paintings, poetry , art films Roma. In its Top 11 most beautiful gypsy , I decided to gather famous women with gypsy roots. If you have any suggestions on how to add some candidates in this rating , then write in the comments.
11. Lyalya Chernaya (real name - Nadejda Khmeleva February 15, 1909 g, Nalchik - September 2, 1982, Moscow) - russian actress of the theater "Romen", dancer, singer of Gypsy songs and romances. She was born in a noble family in Moscow - Sergey A. Kiselev and Gypsies - Mary Polyakova, singers and Strelnenskiuy gypsy dancer chorus Lebedev. Movies: "The last camp", "Fire", "A Taste of halva", "Gypsies Go to Heaven".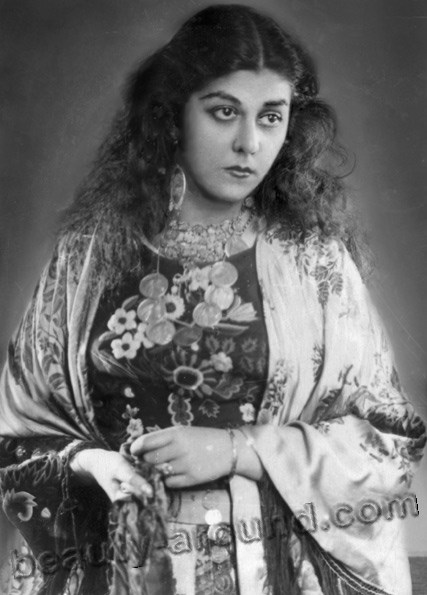 10. Diana Savelieva (born May 16, 1979) - Russian singer, performer of Gypsy, actress Mosconcert. The owner of the first place in the contest "The Sun" (1986) and "Dzhazomaniya" (1995), winner of the "Romansiada" (2000), winner of the Gypsy Arts Festival "At the turn of the century" (2001), a member of the jury "Romansiada" in 2005. Great-granddaughter of Nicholas Jemchuchjnyui. Born into an artistic gypsy family. Her father - a performer of Gypsy songs and dances Alexander Saveliev. Has become a model for paintings of Nicholay Bessonov.

9. Rada Rai (real name - Elena, April 8, 1979, Magadan, USSR) - Russian singer, performer of Russian chanson. The greatest support in the promotion of the singer had a radio station "Chanson". Released in 2008 her debut album - "You are my soul ..." was released unusually large circulation and settled in top positions in Russian charts.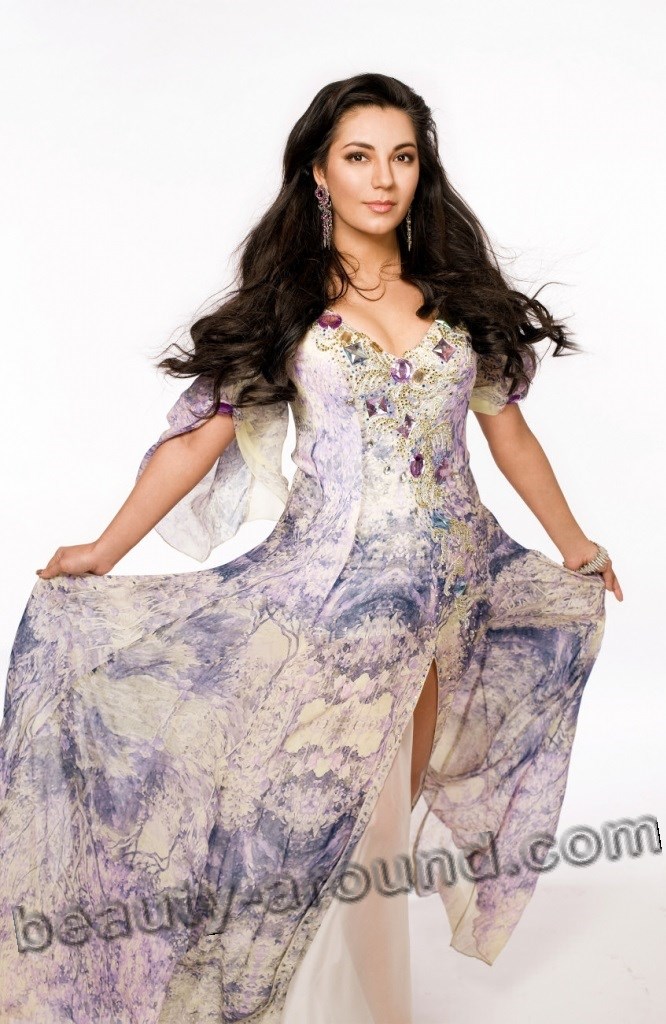 8. Maria Shashkova (born 1980, real name Cleopatra) - dancer and choreographer for belly dance, repeated winner international competitions in belly dance. The daughter of actor and musician, a former head of the gypsy band "Tarna Romen" Alexey Shashkov and choreographer Svetlana Shashkova.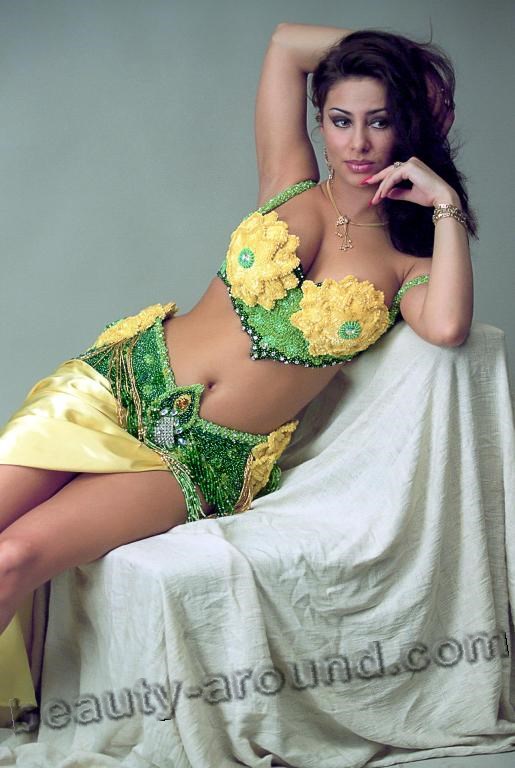 7. Mariska Veres (1 October 1947 – 2 December 2006) was a Dutch singer who was best known as the lead singer of the rock group Shocking Blue. Her appearance was striking, featuring kohl cosmetic-lined eyes, high cheekbones, and long jet black hair.Veres was born in The Hague. Her father was the Hungarian Jypsy violinist Lajos Veres; her mother was born in Germany of French and Russian parents. See also: The most beautiful Hungarian women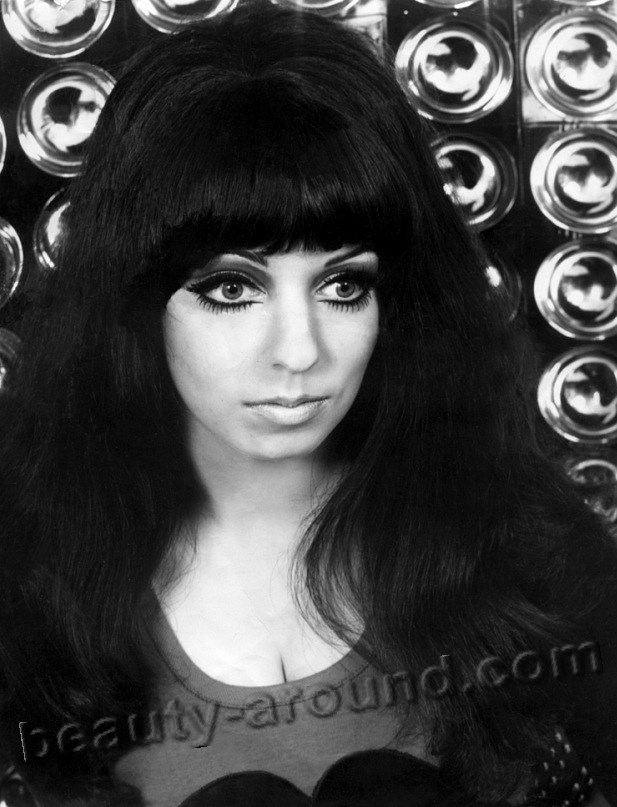 6. Raya Udovikova (born in 1934 in the gypsy camp near Kursk) - actress, singer. In 1953, during a tour of the theater "Romen" in Dnepropetrovsk received his troupe and went with her to Moscow. She played in the theater of many comedic and dramatic roles.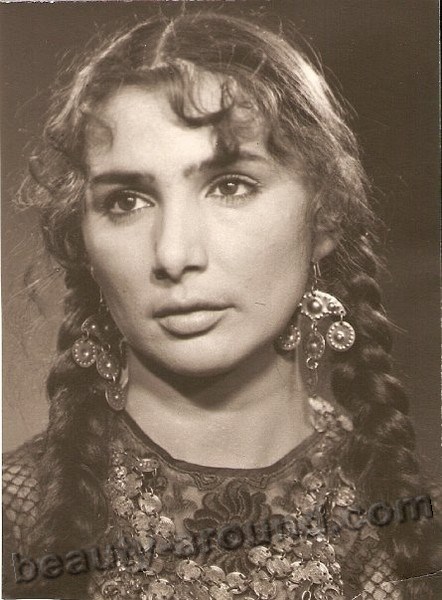 5. Leonciya Erdenko (born Feb 27, 1972 Moscow) - singer, the successor world-famous Moscow gypsy dynasty, the daughter of the famous singer Nicholas Erdenko. The main genre: Russian Gypsy folklore performance (classical, tradition, treatment).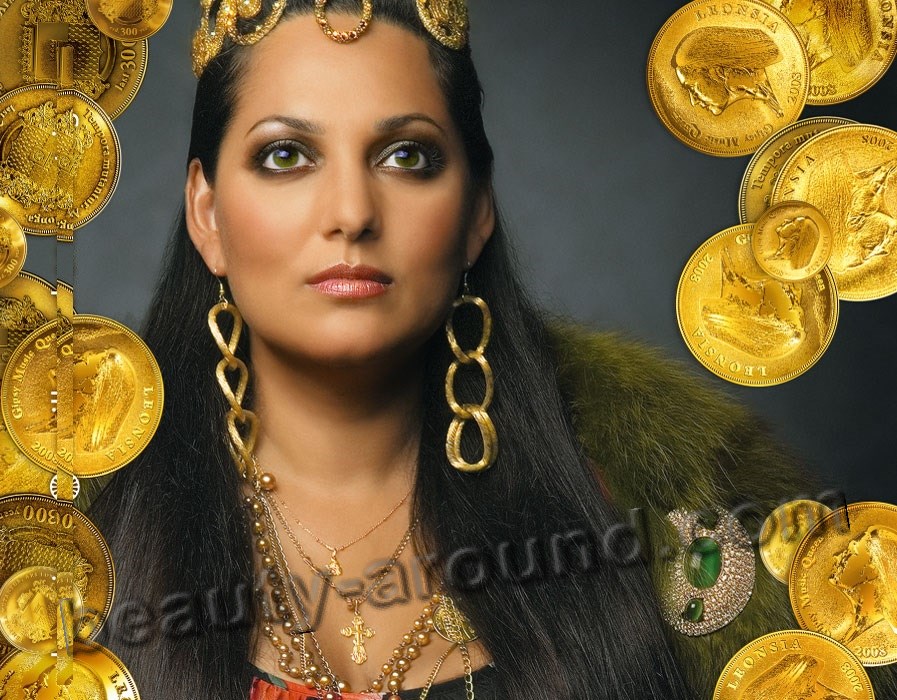 4. Rada Matvienko (born September 24, 1991 d) - singer, actress, TV host from Kazakhstan, comes from a family of Russian Gypsies. Semifinalist international music competition Avon Voices. Champion of Kazakhstan on the social Latin dances "Bachata", "Salsa" 2008, as well as the Arab "solo tabla." Television presenter of the program "Alakai".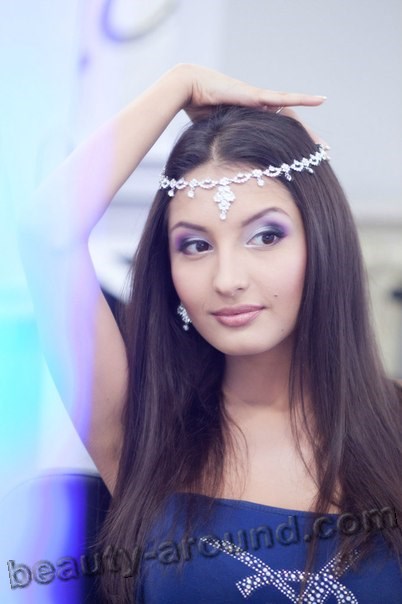 3. Soledad Miranda (9 July 1943 – 18 August 1970) - Spanish actress. Gained the greatest fame, playing the role of a films of Spanish director Jesus Franco. Also used the alias Susan Korda or Susan Corday. Her parents - the Portuguese bloodlines with Gypsy roots.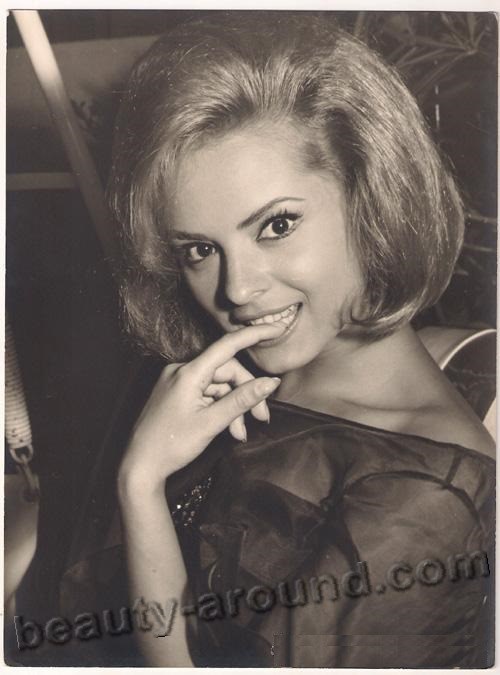 2. Rita Hayworth (October 17, 1918 - May 14, 1987) - American actress and dancer, One of the most famous Hollywood stars of the 1940s. Real name - Margarita Carmen Cansino, was born in the family of a famous artist of Spanish Flamenco, a native of Seville with gypsy roots - Eduardo Cansino.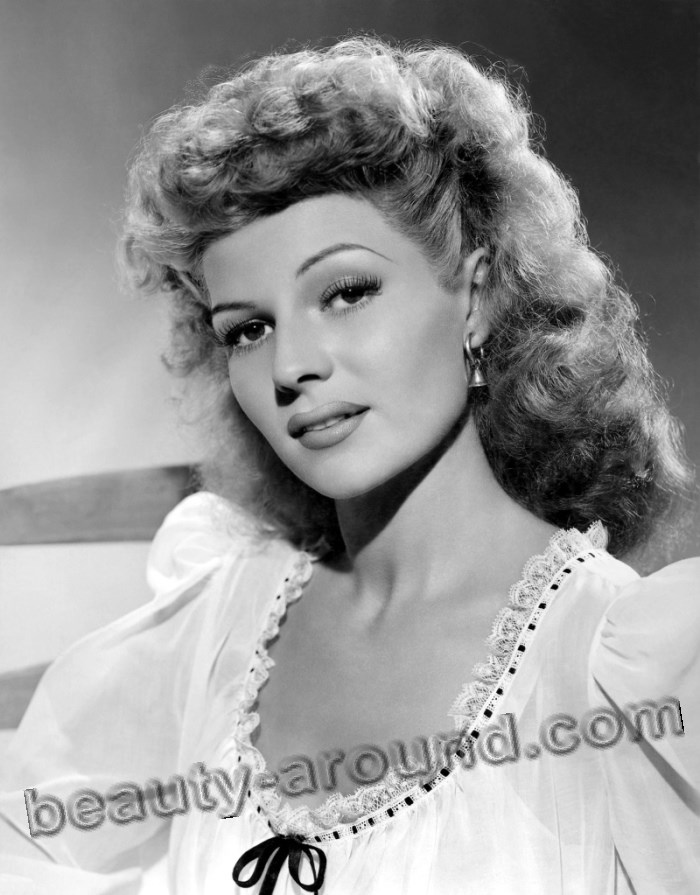 1. Lyalya (Olga) Jemchujchnaya (born 31 May 1969, Moscow) - Russian actress and singer. With 16 years of experience in the theater "Romen". Her movies: "Gypsy Aza", "Carmelita", "Veronica. Fugitive Girl" and others. See also: The most beautiful modern Russian actresses