Indian soap operas, along with Turkish and Korean drama serials won its recognition among the world audience. Indian TV serials colorful, traditional, catchy music with a magnificent and vivid songs with talented young actors, with different social problems, which are still relevant in the Indian society.
In India, the first soap opera in 1984 became the TV series "Hum Log", which consists of 154 series.
It was the longest-running series in the history of Indian television.
Indian soap operas are made on a wide variety of languages of the state. The most common are a series made in Hindi, Punjabi, Marathi, Gujarati, Bengali, Tamil, Kannada, Telugu, Malayalam. In India, the series have some of the highest ratings on the major national channels such as Zee TV, Star Plus. Indian TV serials also broadcast in the South, Southeast and Central Asia, in the Middle East.
Site beauty-around.com made the Top 10 of the best Indian TV serials, which includes modern and historical series from 2008 to 2014.
10. Balika Vadhu (2008)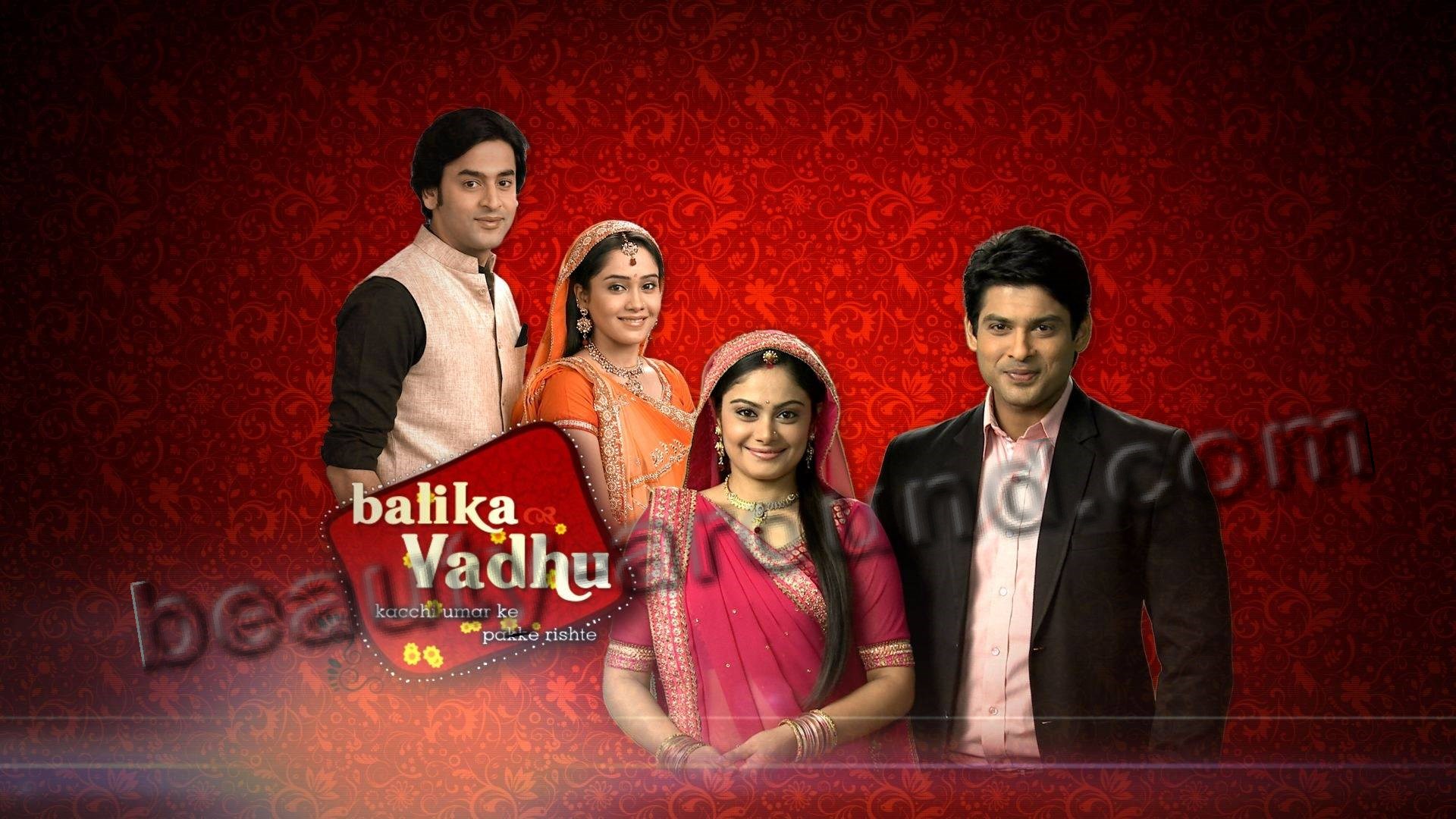 Starring: Toral Rasputra, Gracy Goswami, Shashank Vyas, Aasiya Kazi
Balika Vadhu is a story which brings some of the ugly practices being carried out in our society still, such as child marriage. The story revolves around the protagonist named Anandi who got married at the age of 11. Fate takes an ugly turn after years pass by, and her daughter 'Nandini' gets trapped under same circumstances after being kidnapped and forcefully married. Anandi's hunt for Nandini is still on. As per the current plot, Nimboli aka Nandini struggles real hard to unite Gopal and Kamli who truly in love with each other, taking lot of risks.
9. Yahan Mein Ghar Ghar Kheli (2009)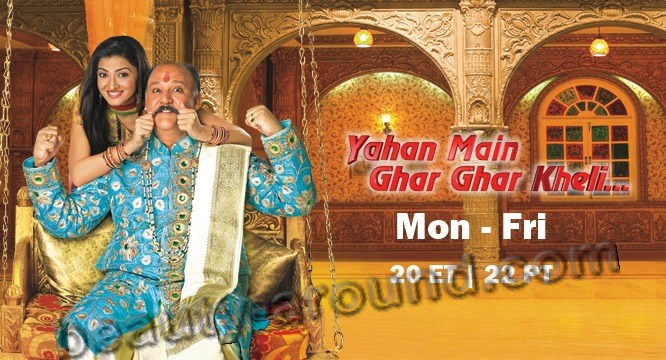 Starring: Alok Nath, Smita Jaykar, Suhasi Dhami, Harsh Vashisht, Lavina Tandon, Shivangi Sharma
Yahaaan Main Ghar Ghar Kheli is the story of the Thakur family who owns a palatial house in Ujjain called Swarn Bhavan. The head of the family Thakur Uday Pratap Singh (played by veteran actor Alok Nath) believes in living a lavish lifestyle and is proud of his rich heritage. He would under no circumstances compromise on his pride and principles.
His daughter Swarn Abha (played by Suhasi Dhami) has been brought up in a very comfortable environment and is attached to her family, especially her father. She nurtures her father's pride.
Unfortunately, the family faces the unforeseen and is compelled to lead a life of adjustments and struggle. Will Swarn Abha be able to cope up with the changed circumstances keeping her father's pride intact?
8. Diya Aur Baati Hum (2011)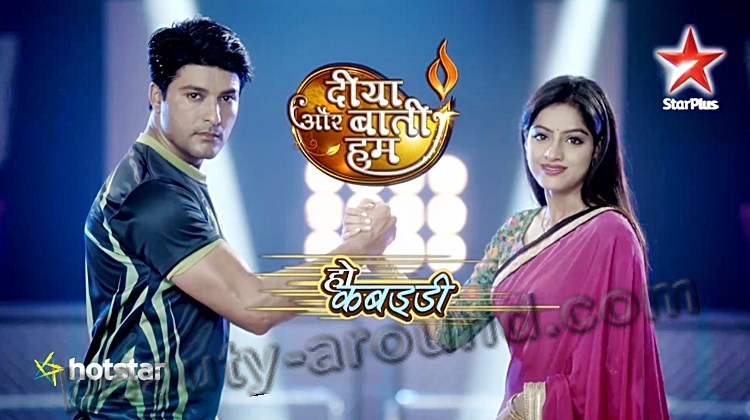 Starring: Anas Rashid, Deepika Singh, Devyansh Tapuriah, Neelu Vaghela, Ashok Lokhande, Karan Goddwani
Diya Aur Baati Hum, is about a Sandhya's struggle, who dreams to become an IPS officer. She dreams to break the boundaries of her narrow confined existence of middle class values. The story is also about Sooraj, who is a sweet talker and a self made man. Sooraj runs a sweet shop near his house which is famous. Sooraj and Sandhya get married. Sandhya will not be able to finish her graduation. Soon she is part of the family she does not even know. This story is about Sandhya's ...
7. Kumkum Bhagya (2014)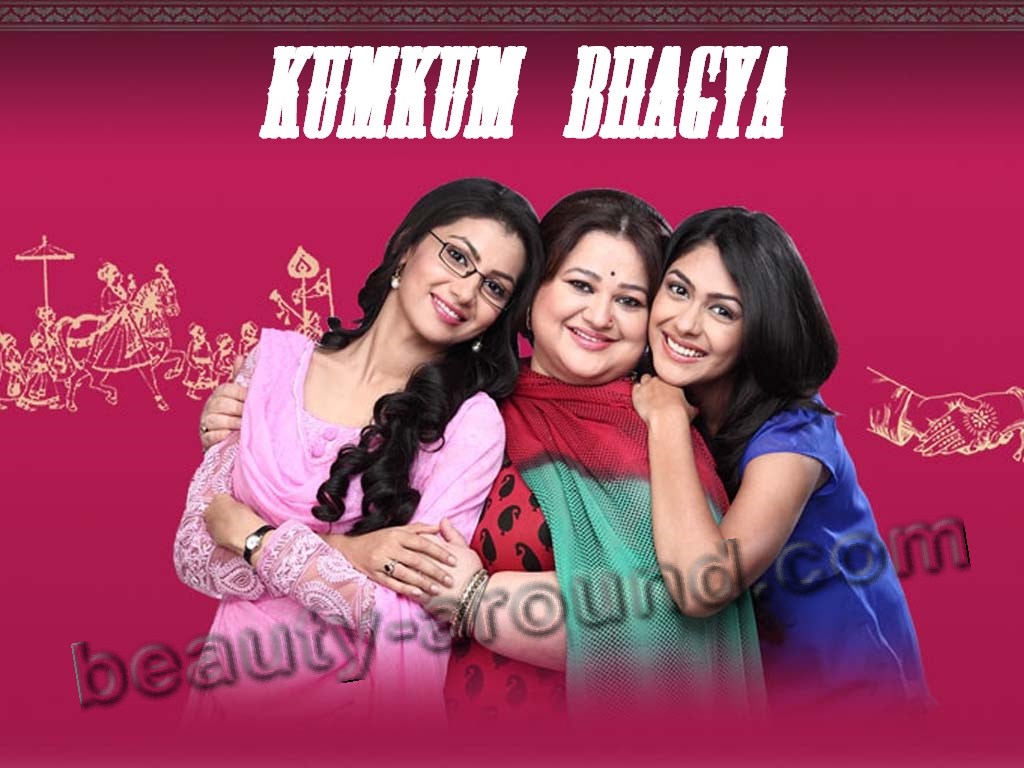 Cast: Sriti Jha , Mrunal Thakur , Shabbir Ahluwalia , Supriya Shukla , Madhu Raja , Faisal Rashid , Vishaal Solanki Charu Mehra
Kumkum Bhagya is the story of a Punjabi matriarch Sarla Arora who runs a marriage hall and lives with the hope of seeing her two daughters Pragya and Bulbul who're poles apart, happily married some day! Known for making shows that are women-centric, the pivotal characters of this new show are a bunch of strong, feisty women, living together in an all-female, matriarchal family.
6. Sapne Suhane Ladakpan Ke (2012)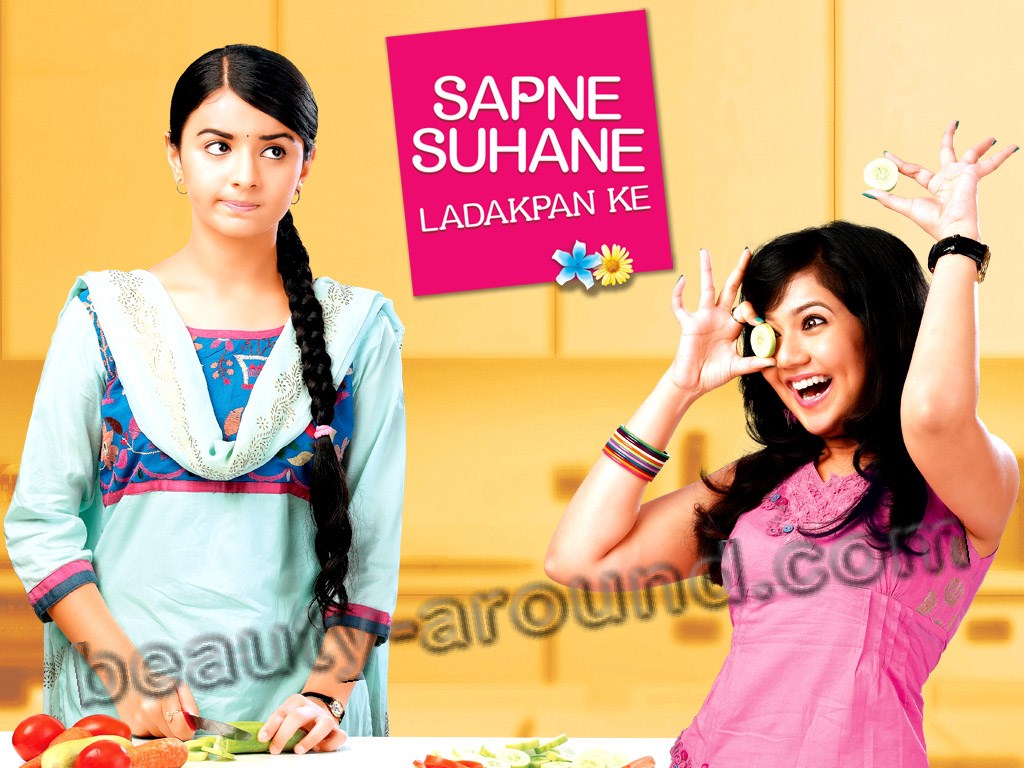 Starring: Roopal Tyagi, Mahima Makwana, Ankit Gera, Piyush Sahdev
Sapne Suhane Ladakpan Ke is all about celebrating adolescence depicting the lives of two teenage girls, Gunjan and Rachna. The teenage years mark the real beginning of a person's blossoming youth and the events that occur in one's life in this period leave permanent imprints affecting his/her personality. The teenage years are when one faces their first crushes, loves, despair of love, mistakes, joys of friendship, togetherness, heartbreaks, emotional turmoil, rebellious feelings etc. The show is full of hope, aspirations, wish, longing, desire and yearning. The story tries to encapsulate all these fine nuances of life beautifully and give the audience a taste of their growing up years. The idea is to enrich the lives of the viewers through an endearing content which will remind them of their carefree wonder years.
5. Jodha Akbar (2013)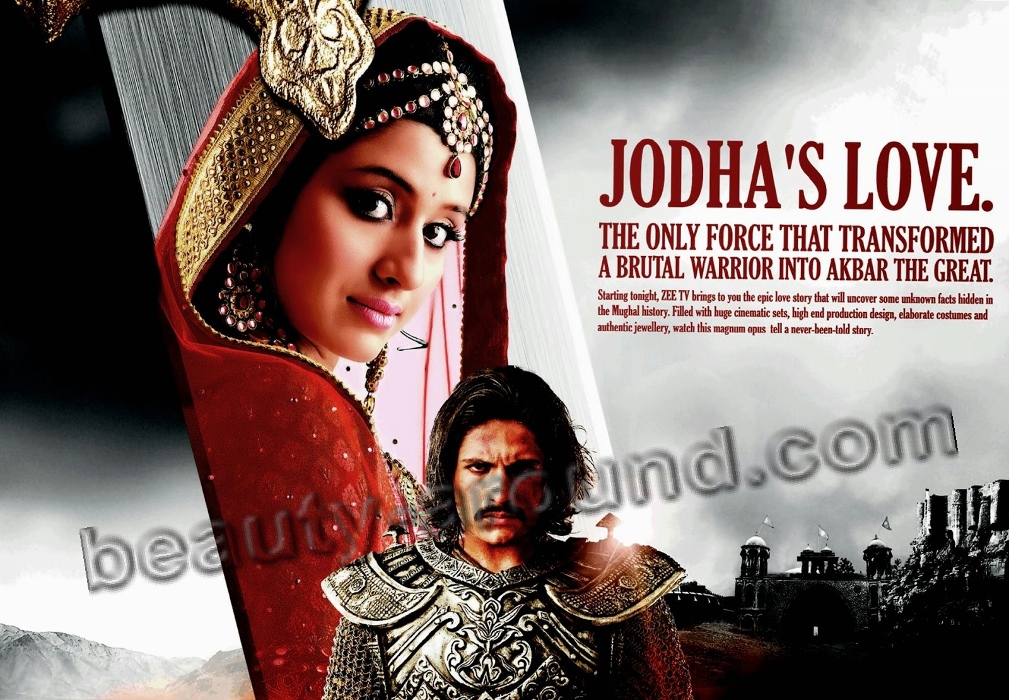 Cast: Rajat Tokas , Paridhi Sharma , Ashvini Kalsekar Chetan Hansraj
Akbar and Jodha return to Agra safely and Ammi Jaan welcomes them. Murad, who has come along calls her mother, calls Salima out but the latter does not respond to him. Learning the news of Akbar's arrival, Rukhaiyaa gets overjoyed as she would finally be eased of her punishment. On the other hand, Akbar tells Jodha that he would make a big announcement at the Diwaan-E-Khaas the next day and it would make her extremely happy. What announcement is Akbar going to make? Keep watching to find out.
Jodha Akbar is a sixteenth century love story about a political marriage of convenience saga between a Mughal emperor, Akbar, and a Rajput princess, Jodhaa. But much more then that it's the marriage of contrasts.
4. Rang Rasiya (2013)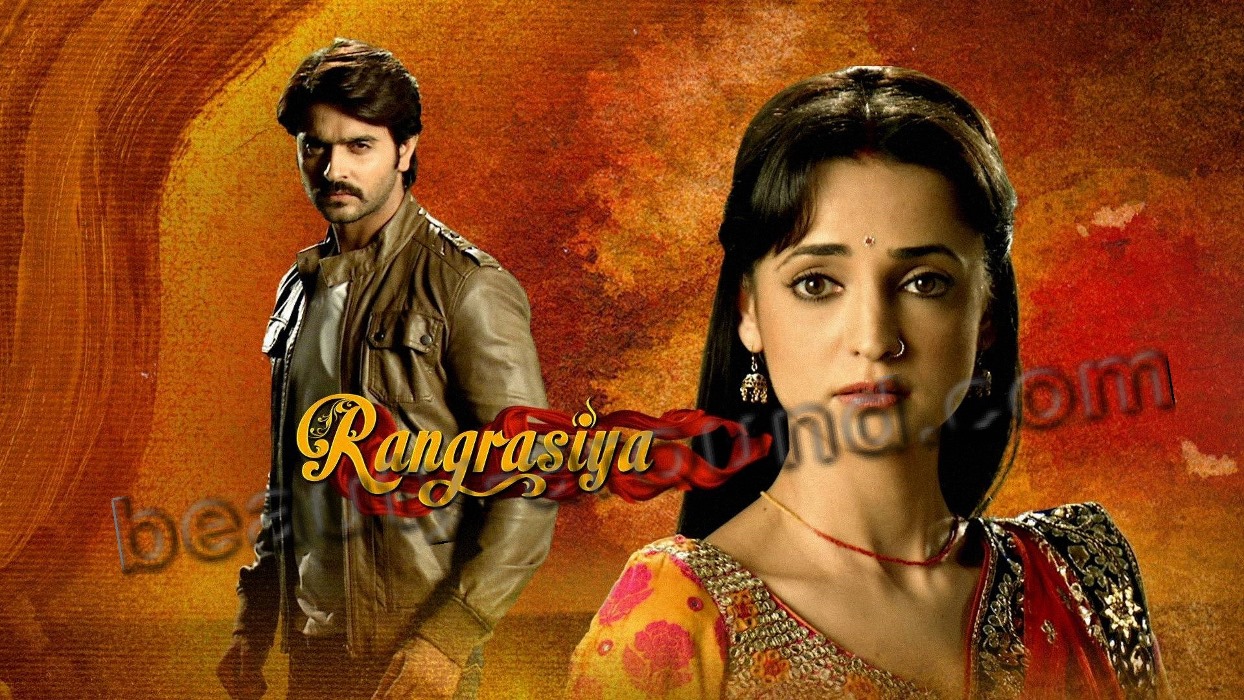 Starring: Sanaya Irani, Ashish Sharma, Ananya Khare
Rangrasiya is an edgy love story ignited by intense hatred and fuelled by circumstances that bring a simple village girl, Paro (Sanaya Irani) and army officer, Rudra (Ashish Sharma) together. For Rudra, love is need-based, beauty is deceit, and work is duty and for Paro, love is hope, beauty is extreme and duty is vengeance. The show has been shot extensively across arid terrains and rann of Jaisalmer and dunes of Jodhpur. Currently the show revolves around the beginning of the love story between Rudra and Paro. They might have married under difficult circumstances but slowly and steadily they're understanding the intricacies of their complicated relationship. Paro, who fell in love with Rudra in an instant, is helping the protagonist understand the sensitivities of love.
3. Do Dil Bhand Ek Dori Se (2013)
Starring: Rucha Gujarati, Arhaan Behl, Anju Mahendru, Mansi Shrivastav, Perneet Chauhan
The show traces the lives of two young people, Shivani and Raghu. Hailing from two very different strata's of the society, Shivani is a privileged girl who lives a luxurious life with her grandfather Balwant Chauhan. He is an overprotective guardian who has an aide named Raghu. Circumstances conjure up a situation whereby Shivani, the girl born in riches is married to an underprivileged, Raghu. The story traces the journey of Shivani her adjustment with a man who she always thought of as a help in the house and now has to accept him as her life partner. It's her struggle to adapt herself in a household and a lifestyle that is diametrically opposite from what she is used to!
2. Qubool Hai (2012)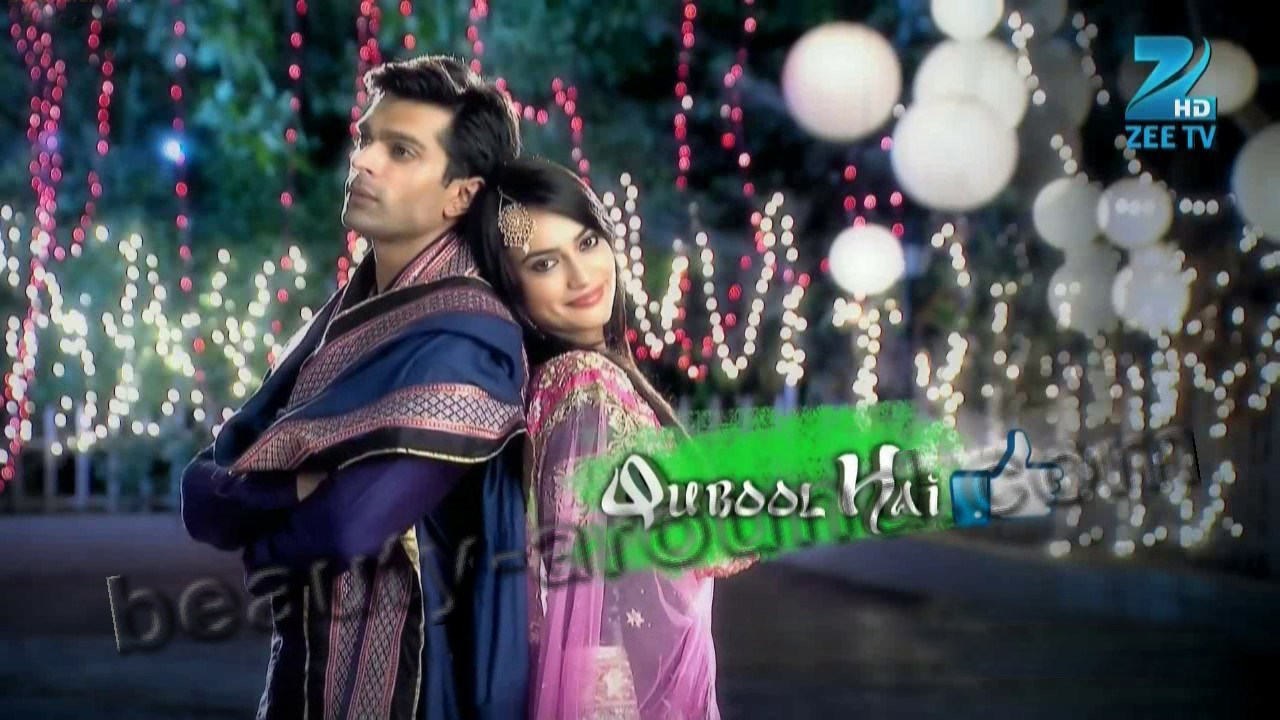 Cast: Surbhi Jyoti , Karanvir Bohra , Amrapali Gupta Surbhi Jyoti
Qubool Hai is a Muslim Social Drama in the Rom Com zone. It is the story of two families related by blood and yet distanced by circumstances. It is the story of two brothers Ayaan and Asad who are separated by their families but are united in their hearts. It is also the story of Zoya, a girl who starts by hating the culture of hypocrisy in joint families and eventually ends up bringing together the two warring families. The journey of the Khan family is seen through the eyes of our three protagonists; Zoya the young, spunky and progressive NRI, Ayaan the charming boy who falls for every beautiful face and Asad the man with the angst who eventually learns to love.
1. Iss Pyaar Ko Kya Naam Doon (2011)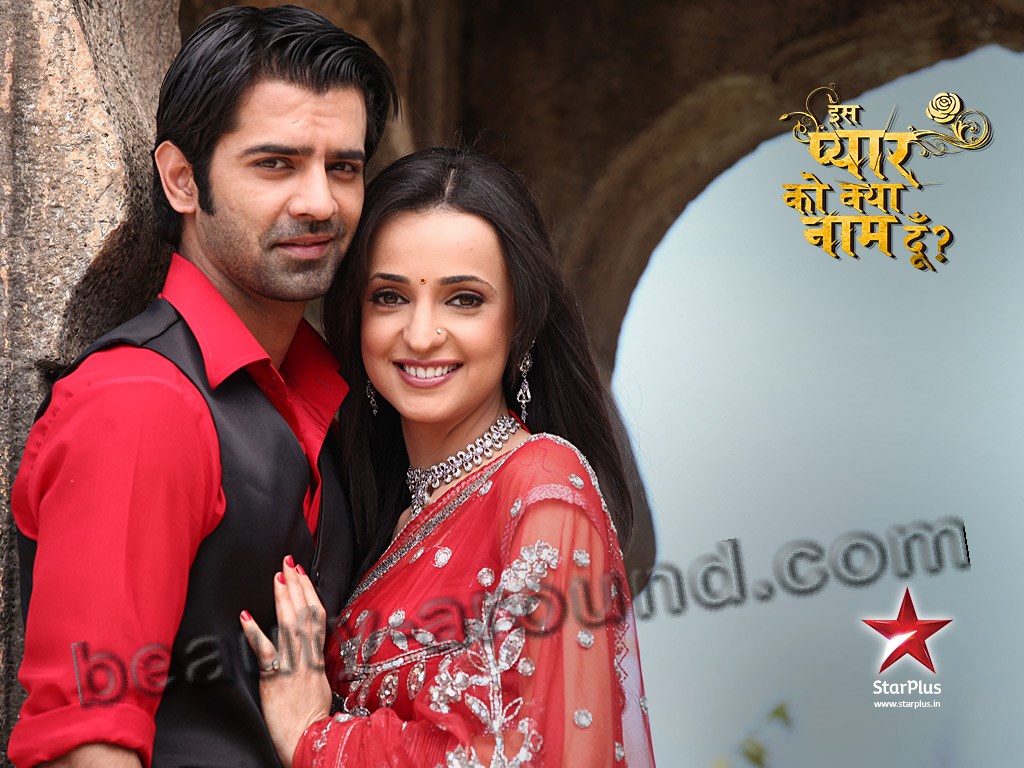 Starring: Barun Sobti, Sanaya Irani
Iss Pyaar Ko Kya Naam Doon is a star-crossed love story presenting an interesting contrast of personalities entwined in a relationship swinging between love & hate. Khushi and Arnav have diametrically opposite ideologies. If Khushi believes in means, Arnav believes only in ends. Khushi's relationships are the most important to her, whereas Arnav believes all people come with a price and can be manipulated for one's benefit. Khushi, an 18 year old from UP, is simple, rooted in family ...