Chloe Grace Moretz is a charming, beginning and quite perspective American actress and model.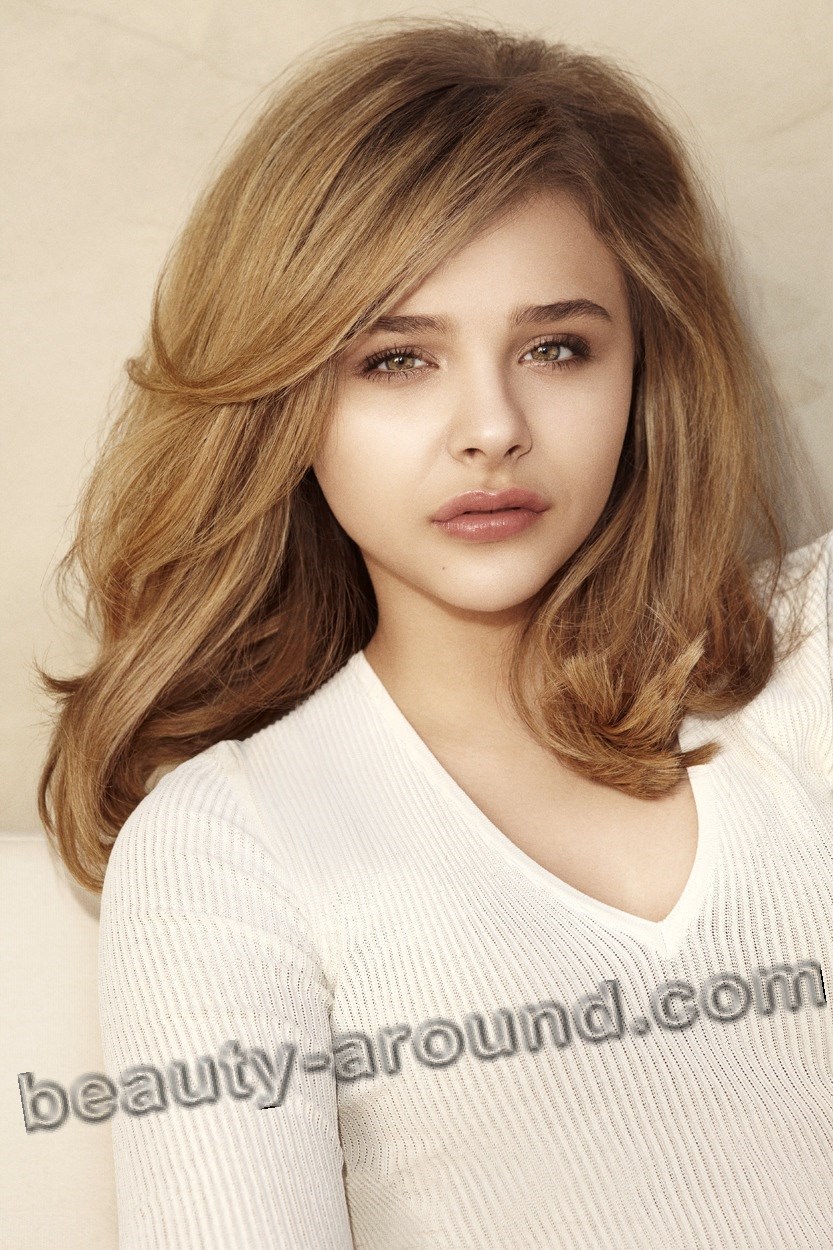 Chloë Grace Moretz's Biography
Chloë was born in Atlanta (USA) on the 10th of February 1997. The future actress' family doesn't related to cinema world at all for her father is a successful plastic surgeon and her mother is a nursery. Her parents brought up four sons except for Chloë.   
At first Chloë Grace's family lived in Atlanta, but after a while the girl, her mother and elder brother moved into New York. Trevor entered the Theatre school there. This was the main reason of moving to Atlanta. Sometime later the brother's profession interested the junior sister.
The acting career is liked by many people for its brightness. So there is no surprise that many teenagers would like to try themselves in it. Chloë Grace was not an exception. She was full of hopes and planes when she went to her first casting.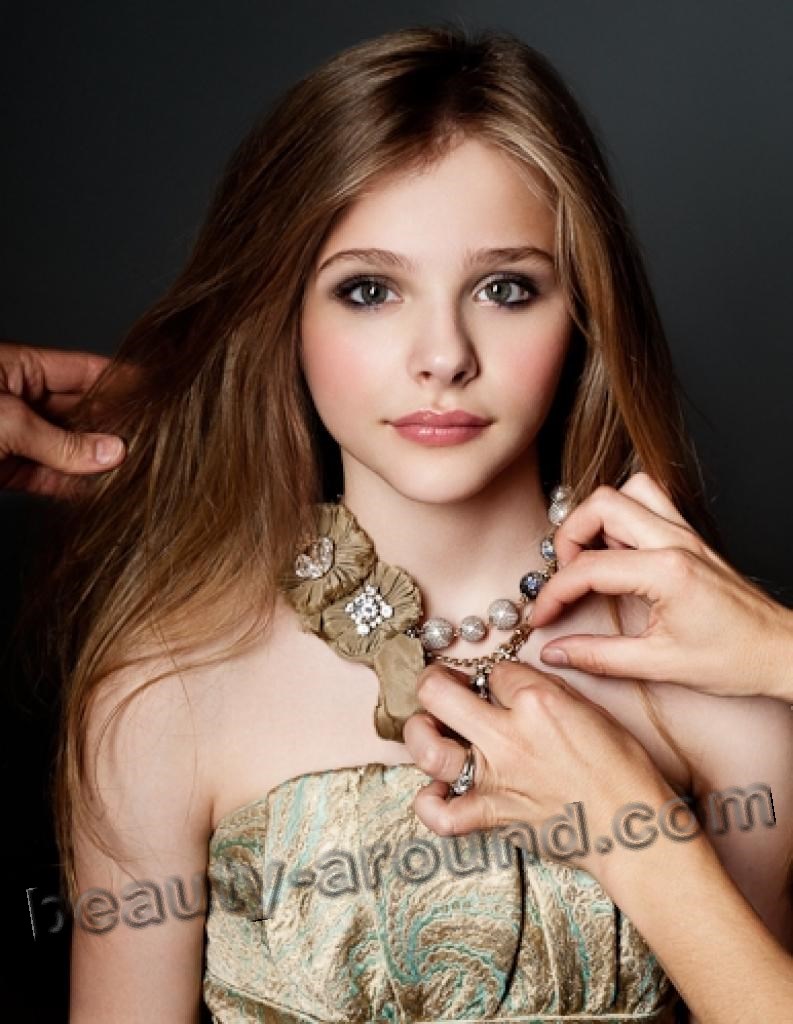 The Acting Career
She began her acting career working with the most famous cinema studio of Hollywood. Her first work was an cameo role in TV-series "The Guardian".
The attractive girl got the full role in the film "Heart of the Beholder". The picture was shot in 2005. It narrated about a unique family, who had movie rental business. Either the film's plot or actors were quite interesting so the film was liked by viewers, who noted the young debutant too.     
The role in TV comedy "Family plan" was her next work.
The next year Grace had to do an unusual work for she was offered to cast the picture "The Amityville Horror". This was a new remake of famous horror film of the end of 80-s. Chloë had to express Chelsea in the picture. She managed to do it so successfully that the beginning actress was nominated for Young Artist Award.

Than there was a work in famous Steven Seagal's thriller that called "Today You Die".
TV-series plays an important role in Moretz's acting career. So, she takes part in famous casting of "Desperate Housewives". The young actress also featured in "My Name Is Earl", a beloved by viewers TV-show that is translated on NBC channel.        
The celebrity voiced Darby too. It is a favourite children character in Winnie the Pooh.
Chloë Grace Moretz could even see her on big screen in picture "Big Momma's House 2".

The actress filmography was fulfilled by works, that were considered by cinema critics worth of several nominations in prestigious cinema awards.
The work in "Kick-Ass" was quite unusual. The film was shown in 2010. The actress played there a girl, that became a murderer according to situation. The cinema critics had different opinion about the film. Many of them were unpleased, but some appreciated her work highly. Ebert noted Chloë's charm and attractiveness. The girl performs dangerous stunts by herself in this film. She began learning to do them right after getting the role.
 Moretz's Filmography contains film of different genres. She even had to play a vampire in "Let Me In", shot by Swedish cinema makers. The work was continued by "Texas Killing Fields", a physiological thriller.  
Chloë was lucky to play in Scorsese's pictures. He chose her to play a role in "Hugo". Than she worked in pair with one more inimitable professional Tim Burton. She shot "Dark Shadows" and offered the perspective actress one of the roles. Either "Dark Shadows" or "Hick" are comedy horror pictures with Chloë featuring.

The actress done an unusual work on voicing of computer hero character. This role was interesting for the actress too for she always tries to do something new in her profession.  
The screen version of famous book "Carrie" was vivid. The interesting plot and a unique main heroine made the picture successful. The main heroine needed in protection in spite of all her superpowers.
Moretz got new interesting offers every year. 2014 was remembered by casting "The Equalizer" and "Laggies".
Grace always tries to upgrade her skills in acting and enlarge her role specialization in spite of success.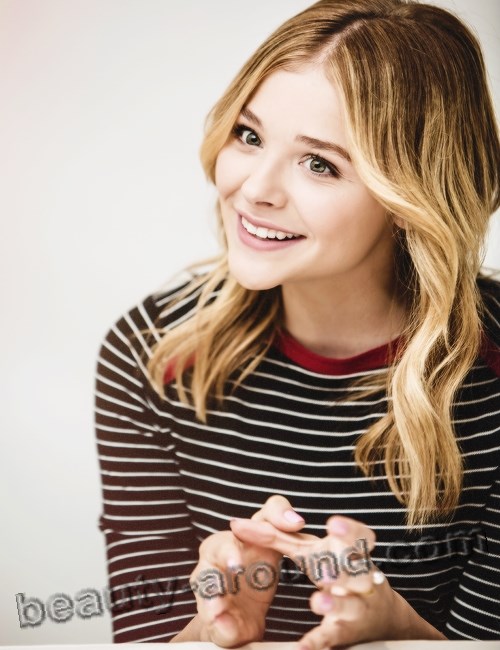 Chloë Grace Moretz. Photos
The journalists know little about Chloë's love affairs. But they often write about the girl main hobby – fashion world. Moretz creates interesting, vivid images which may be seen on different photos. She creates them according to her own thoughts about style. The young actress is often shot for different glamour journals and invited for fashion shows.  
You may see the beauty's effective photos on Vogue, Flaunt, Teen Vogue pages. In 2013 the journal Elle gained celebrities on the concert where the actress got the Next Future Icon Award.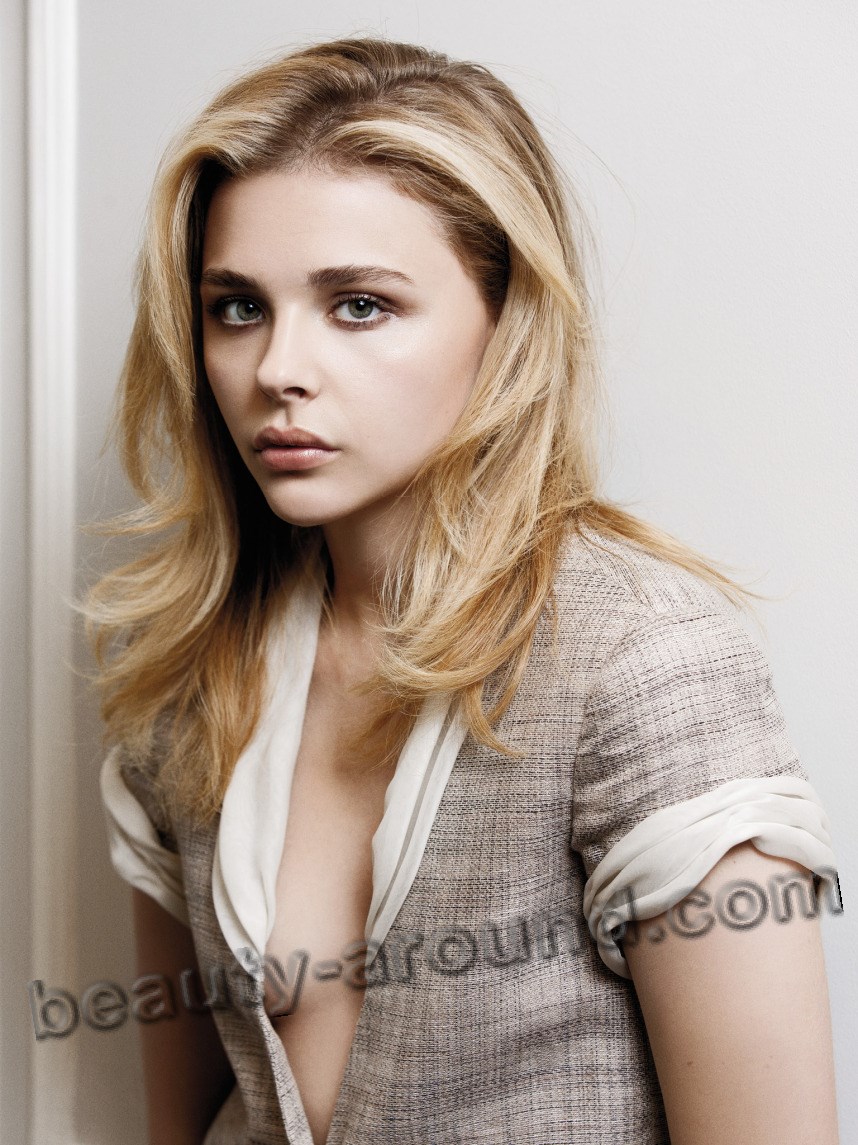 Chloe Grace Moretz's Filmography
2005 – "Today You Die", "Heart of the Beholder", "The Amityville Horror"
2006 – "Big Momma's House 2", "Room 6"
2007 – "The Third Nail"
2008 – " Bolt", "Not Forgotten", "The Eye"
2009 – "(500) Days of Summer"
2010 – "Let Me In", " Kick-Ass", "Diary of a Wimpy Kid"
2012 – "Dark Shadows"
2013 – "Carrie", "Dishonored"
2014 – "The Equalizer", "Laggies"
2015 – "Dark Places"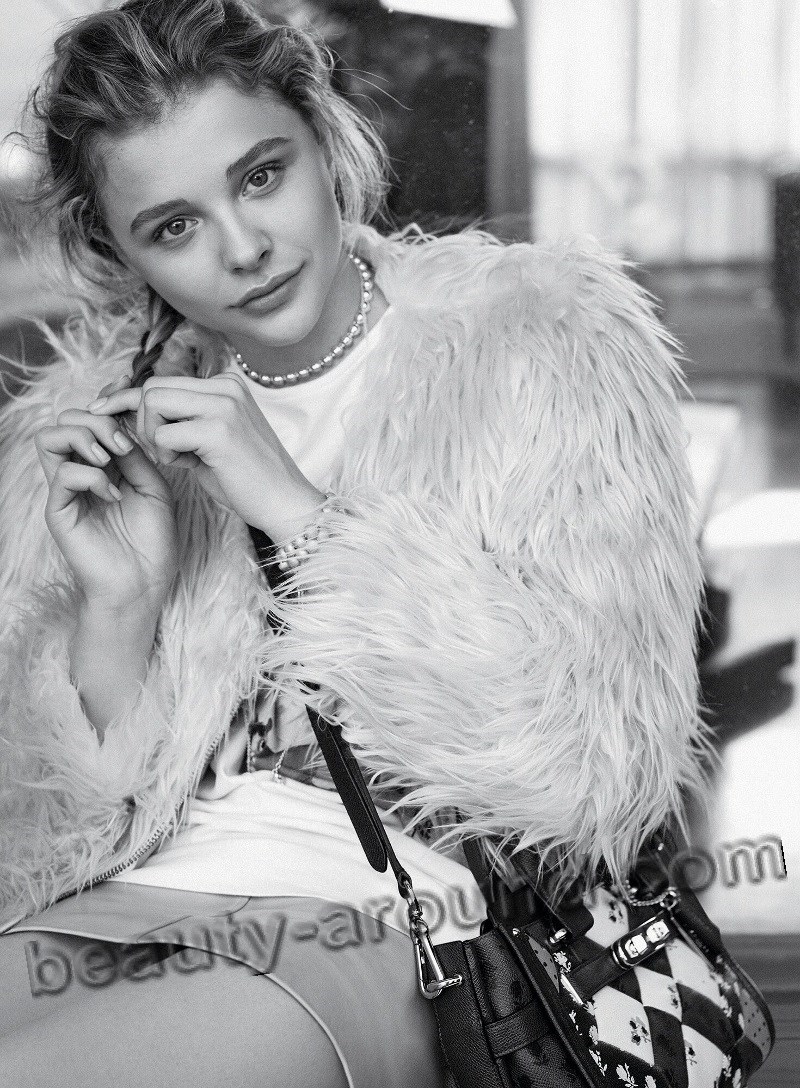 Другие фото Хлои Грейс Морец