Elle Fanning is one of the youngest American actresses, who can do well in actor's career in critics' point of view.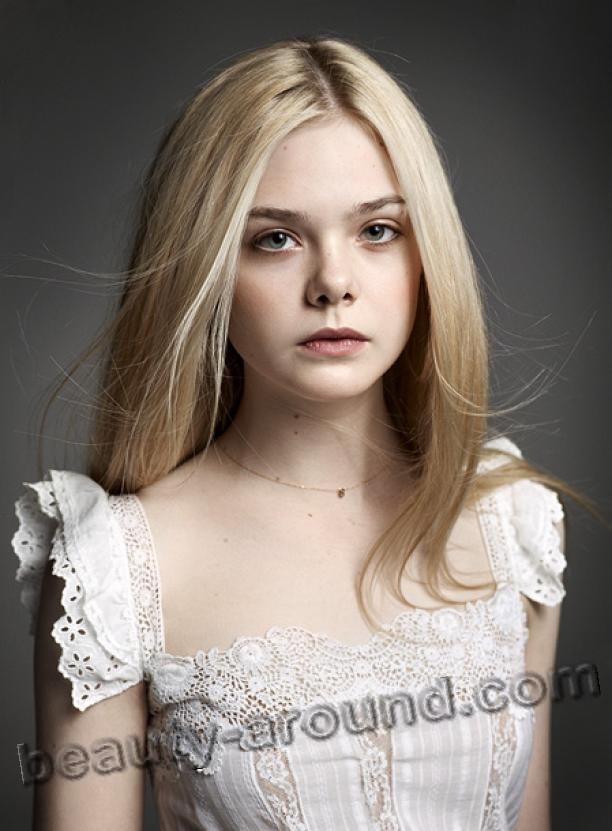 The Biography
Elle Fanning was born in a small town Conyers, located at Georgia. The date of birth is 9th of April, 1994. It is interesting that the girl's family presented to the world two actresses instead of one. Her elder sister, Dakota Fanning, starring actively and works as a model too.
Elle and her sister Dakota Fanning

Fanning's family was not related to the cinema. The girls' parents were sportsman as their grandfather did. The future celebrity's childhood was very happy for she lived in a convenient place being surrounded by people who loved her.  
Elle began interesting with theatrical performance very early, as her sister did. The babygirl tried to remember and express the roles that Dakota learned. It was quite childish yet.

It was interesting that some time later Elle was invited to play Dakota's heroines younger version. This happen to "I Am Sam" picture and to "Taken" too. The film directors used successfully either outside resemblance in the girls' appearance or their similar way of acting. But the main thing in all this, was that the sisters were talented both. They couldn't stay at the shooting stage without it for a long time.
Elle continues going to school in parallel with shootings. She wants to get qualified education. The girl finds the time to model business too. She casts commercials for many famous brands.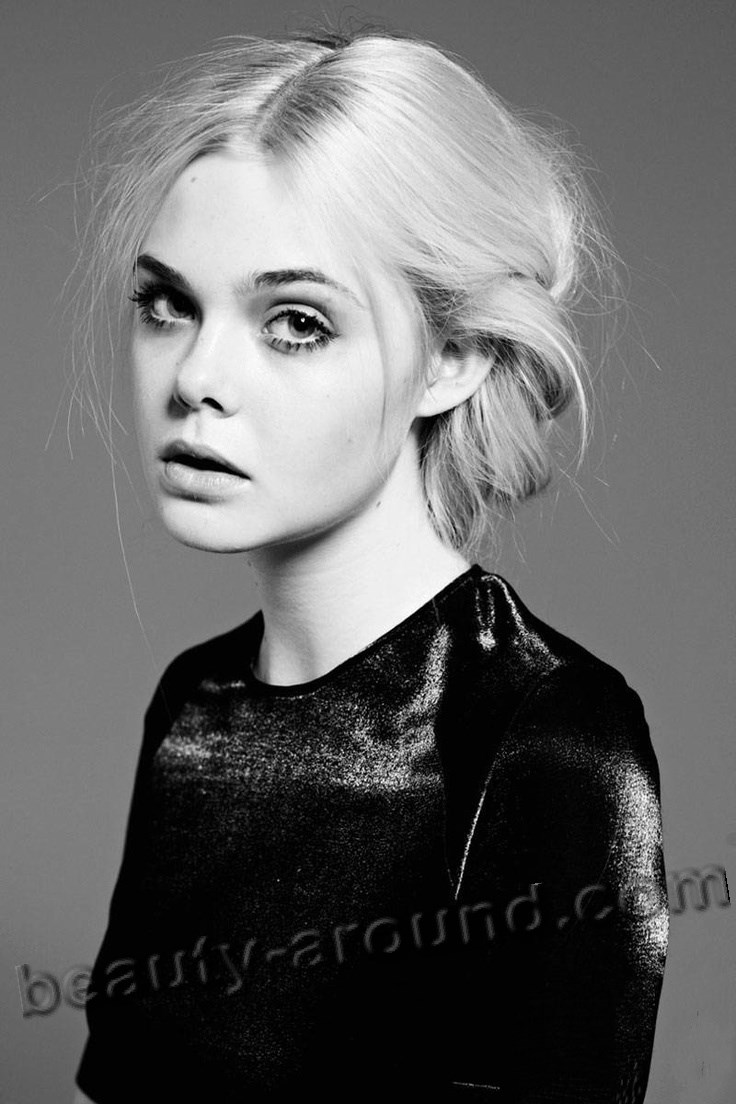 The Acting Career
1. In 2002 Elle Fanning got her first solo role. She starred "Daddy Day Care". Either critics or viewers took well the new film and the beginning actress too. They confessed that the junior sister was talented too. That time the girl was four years old.  
2. In 2003 five-years-old Elle begins working on "The Door in the Floor" shooting stage. Many famous actors, as Kim Basinger, starred the picture with her. The girl felt herself quite comfortable and confident in such company yet. That year the little actress featured the picture "Because of Winn-Dixie".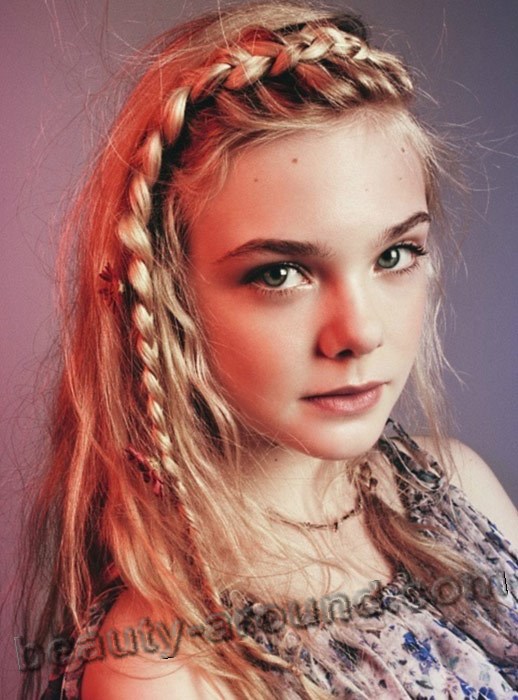 3. Elle voiced the cartoons as many American actors did. She voiced Mei's character in "Tonari no Totoro". This experience was very voluminous for the actress, learning the ABCs of acting profession.  
4. Elle Fanning was lucky to star the smashing hit "Babel" with Cate Blanchett and Brad Pitt. She expressed the screen daughter of two celebrities.
5. The actors work seems easy and bright but, indeed, it is very difficult and needs patience and hardiness. Elle managed all these obstacles with grace, she didn't want any merci rule due to her young age.   
6. The actress' filmography contains works in TV-series. One of them is called "The Lost Room".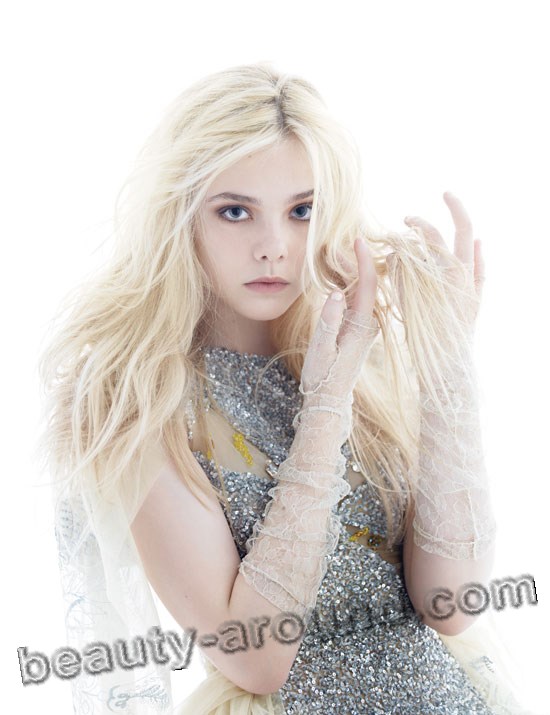 7. 2007 brought excellent roles to a young talent. The girl was lucky to star again with Cate Blanchett in smashing story "The Curious Case of Benjamin Button". Than she had a role of Phoebe in the picture "Phoebe in Wonderland". This made her very popular among her young fans.  
8. An unusual talent of Elle was noticed by many film directors, so the girl could show herself in many famous pictures. She played in "Somewhere" shot by popular Sofia Coppola. The talented work of producers and actors was marked by the main award of Venice Film Festival. The Golden Lion Award relates to the main character executor – Elle Fanning – too.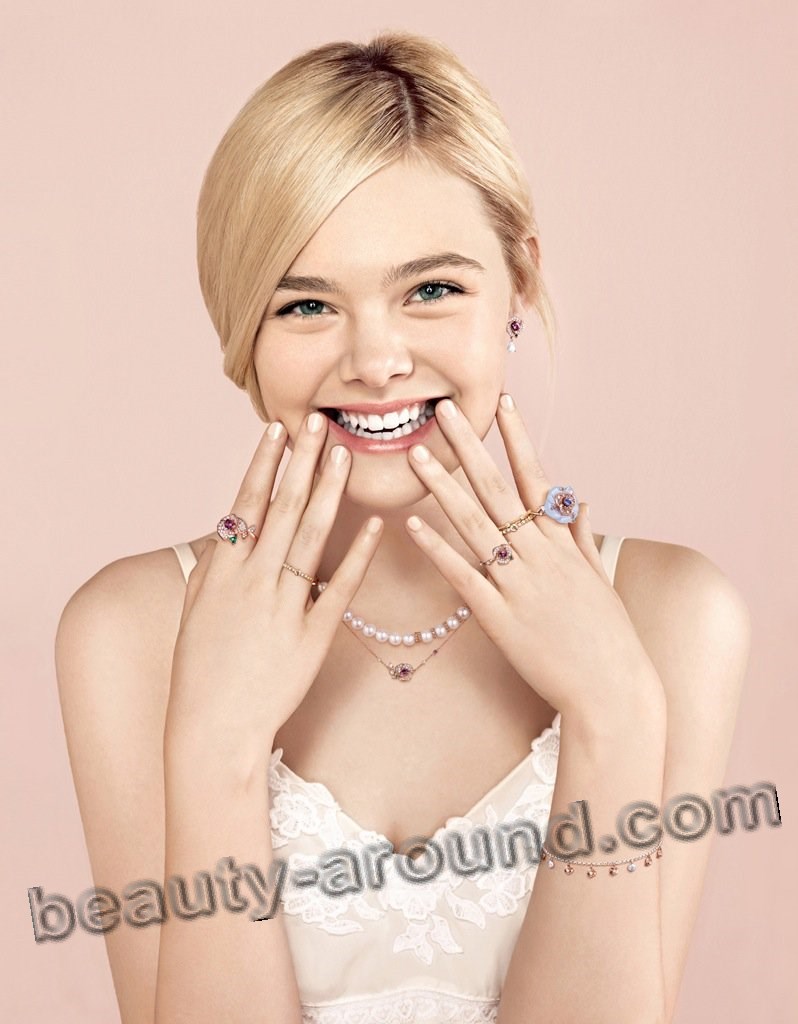 9. The last name Coppola gives luck to the actress for she began starring in "Twixt" by Francis Coppola. The picture was beloved by viewers, the girl expressed a ghost's rcharacter there.
10. Steven Spielberg was another grand professional in Elle Fanning's career. He saw Fanning junior as an executor of main character when he began shooting "Super 8".   
11. The girl can be proud of a huge list of perfect pictures, she starred in, and of cooperation with famous film directors. It is doubtless new vivid roles waits for her in the future.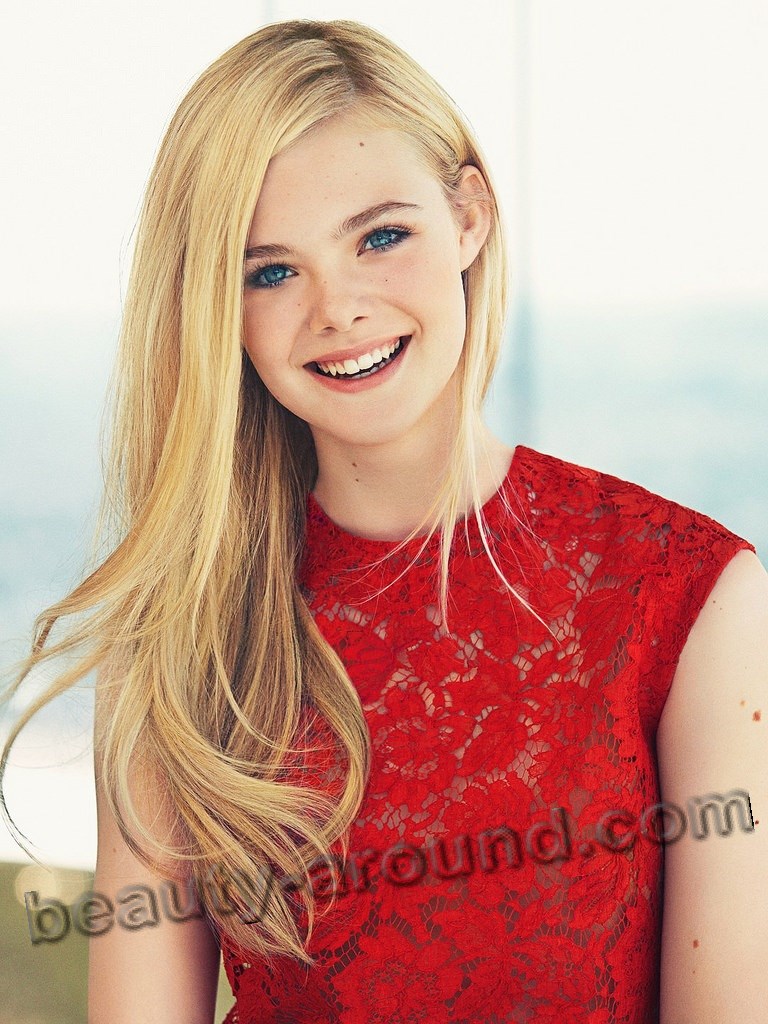 Some Interesting Facts
Elle Fanning's family has Irish and German roots. Probably these factor played important role in two sisters' appearance.  
Natural science is Fanning's favourite subject in school program.
In one of her interviews, the girl said that she is going to enter a university after graduating school. Probably this would be faculties related to photography or writing.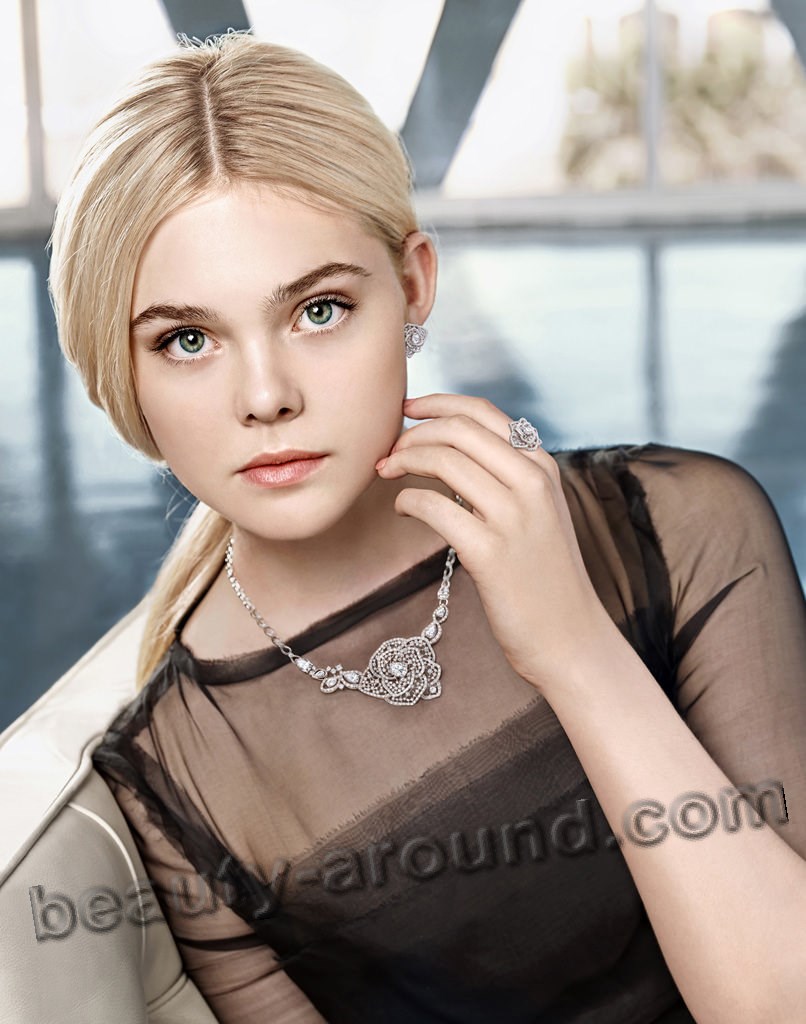 Elle Fanning's Filmography
2001 – "I Am Sam"
2002 – "Taken"
2003 – "CSI: Miami", "Daddy Day Care", "Judging Amy"
2004 – "The Door in the Floor"
2005 – «P.N.O.K.», "Because of Winn-Dixie", "Tonari no Totoro".
2006 – "Babel", "House M.D.", "The Lost Room"
2007 – "The Nines", "Reservation Road", "Dirty Sexy Money"
2008 – "The Curious Case of Benjamin Button", "Phoebe in Wonderland"
2009 – "The Nutcracker in 3D", "Astro Boy"
2010 – "Somewhere"
2011 – "Vivaldi", "We Bought a Zoo", "Twixt", "Super 8"
2014 – "Low Down", "Maleficent"
2015 – "Trumbo"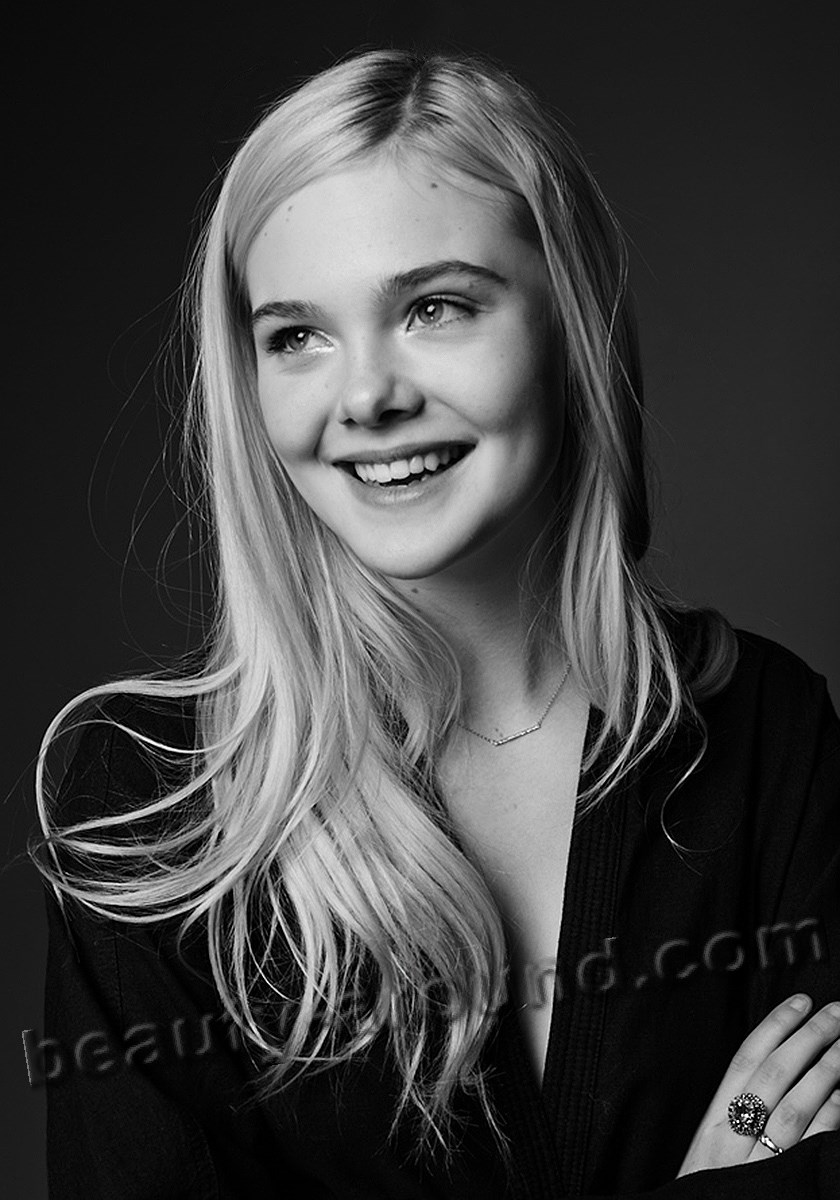 Другие фото Эль Фаннинг