Charming Dakota Fanning is an American actress and model, whose future career cinema critics consider to be successive.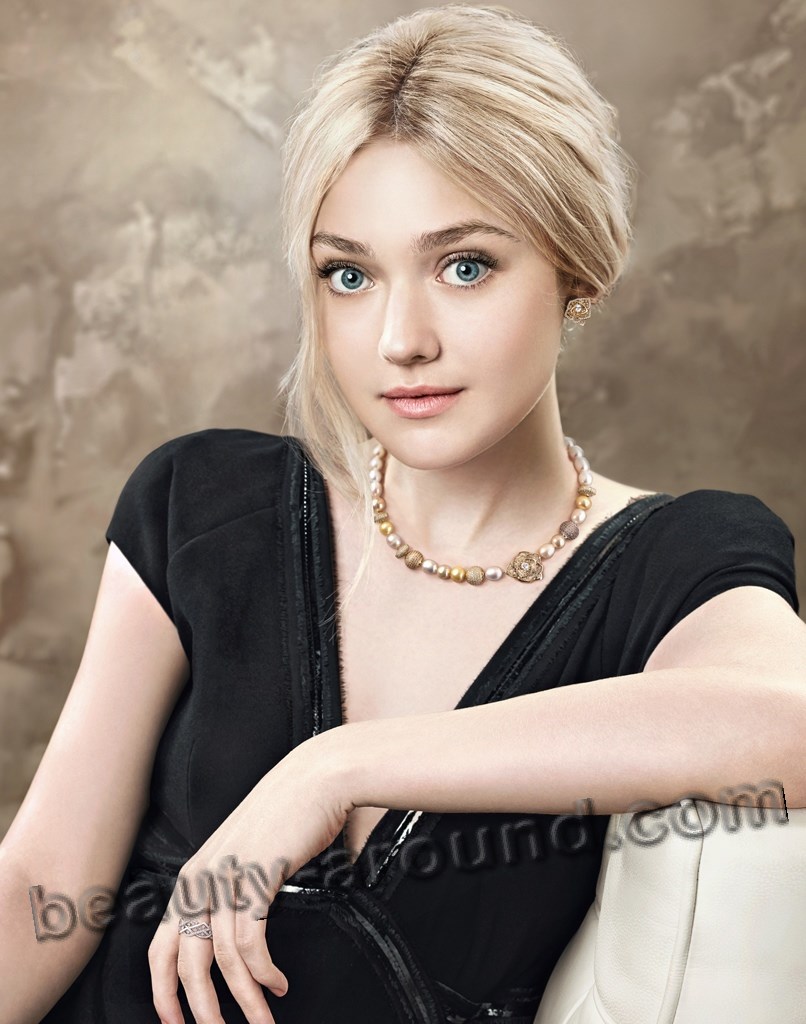 The Biography
Dakota was born in a small, cozy town Conyers, located at Georgia, on 23rd of February, 1994.  
The girl showed creative and acting abilities from early ages. A theatre studio was situated not far from her place. Little children could attend it. Dakota asked her parents if she could attend it too. They allowed and she visited each lesson with pleasure.  
The theatre studio tutors turned to be very attentive and marked fair-haired girl from other children. They recommended the girl's parents to keep alive the kid's talent. Soon, her parents decided to move in Los-Angeles, which provided better conditions for acting skills studying.

 

At first, the family moved there for a short period of time, but soon after the Fannings decided to stay in a new city.
The girl went to school and perfected her acting abilities at the time. Fortunately, her and her parents hopes come true. The money and efforts were not spent in vein. Dakota Fanning is shot actively from the very first visit of shooting stage. She gets offers from famous film directors and producers constantly.

The actress develops successfully both acting and model career. In 2010 the girl signed the contract with a prestigious agenсy IMG Models. Fanning has a possibility to become the face of many famous-all-over-the-world brands dealing with this agency. Runner with a new perfume produced by Marc Jacobs, that bears romantic name Oh Lola, turned to be the most vivid commercial with Dakota featuring.

Dakota has a younger sister - Elle Fanning, who also is no less successful actress. Fanning sisters have many joint photo sessions.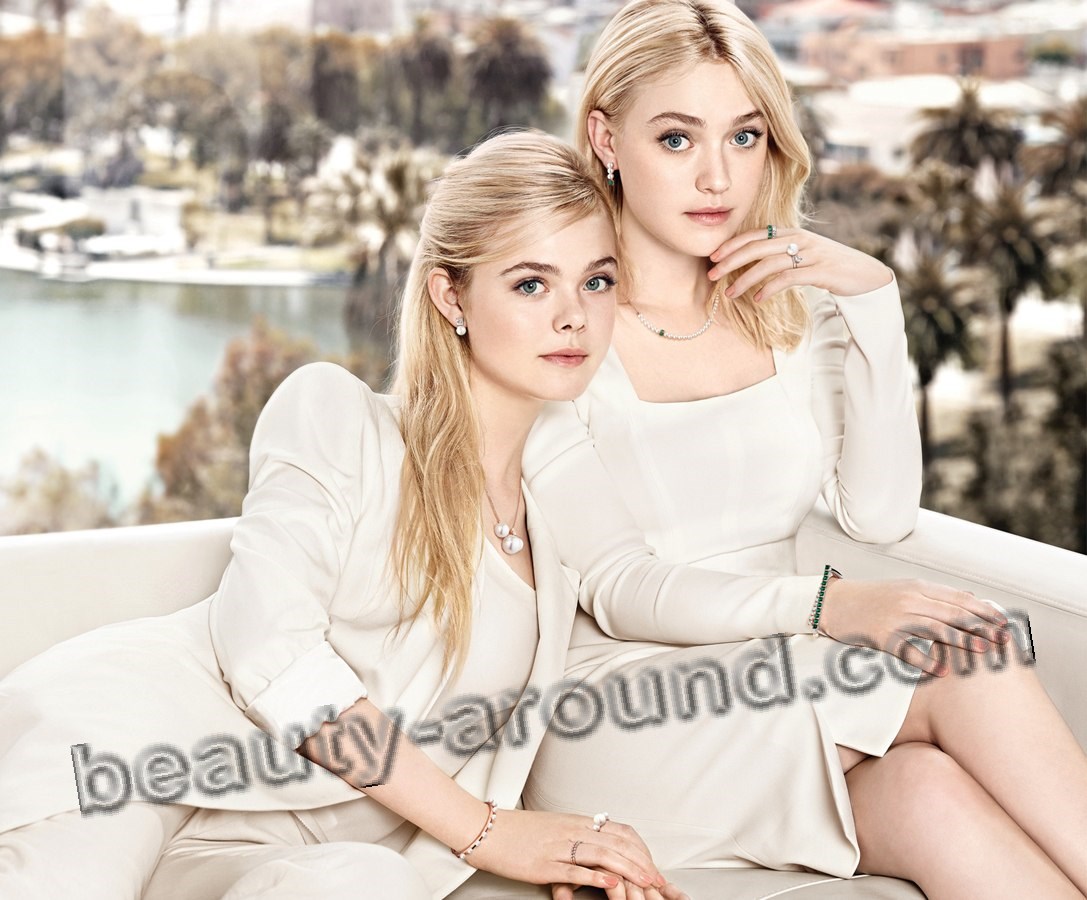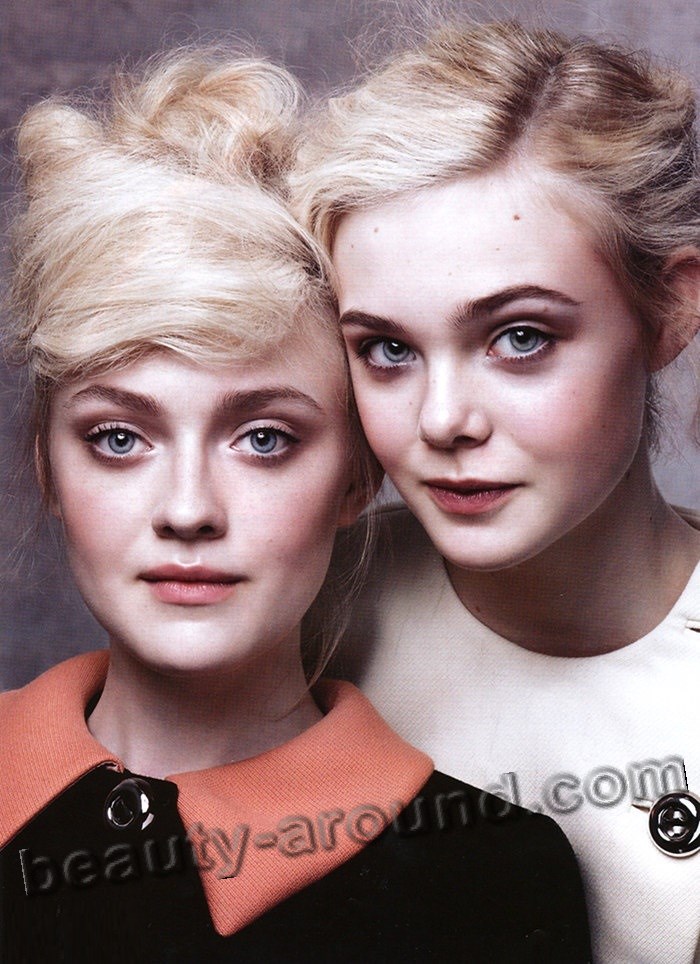 The Acting Career
1. Dakota Fanning was very glad to receive her first proposals for shooting for it gave her a perspective to develop her career further. The roles in TV-series, that were quite popular and famous far abroad USA, are the girl's first work. Fanning cast "ER" and "Friends".
2. Than she was invited to cast a film. The picture "Tomcats" turned to be very popular among the young people. Probably Dakota's featuring enforced the popularity of the picture.
3. The picture "I Am Sam" was also popular. The beginning actress got the difficult role for she had to express the character of insane man's daughter. Sean Penn was a partner of Dakota and her "father". Fanning was lucky to play with many famous actors from the very beginning of her career. She featured together with Charlize Theron in "Trapped".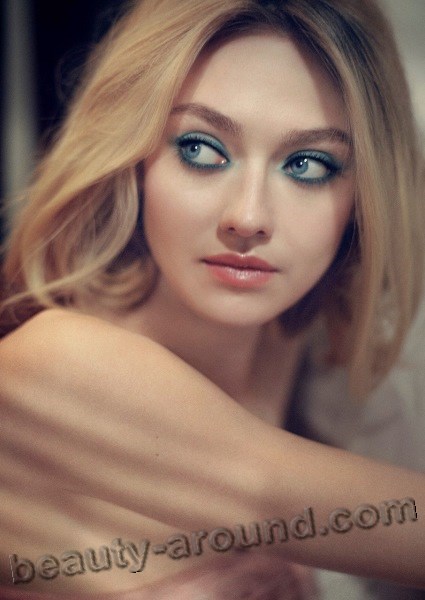 4. The beauty had a vivid role in picture "Sweet Home Alabama". And again Dakota Fanning had a famous college as a partner in film. This time this was Reese Witherspoon.
5. In 2004 a famous already Fanning featured the smashing hit "Man on Fire". Than she cast "War of the Worlds" by Spielberg. These pictures were very successful in box offices and highly appreciated by cinema critics. Dakota's featuring the films was not leaved without attention.  
6. The actress casts several pictures a year. She works in films and TV-series. The girl obtained many new fans after launching "The Twilights", where Fanning featured several parts. She played Jane, who could kill the enemies on distance. Her role was not big, but the actress looked quite natural in the image of super-powered vampire with pale face. The saga had a tremendous success in many countries, so all actors featuring became more popular too.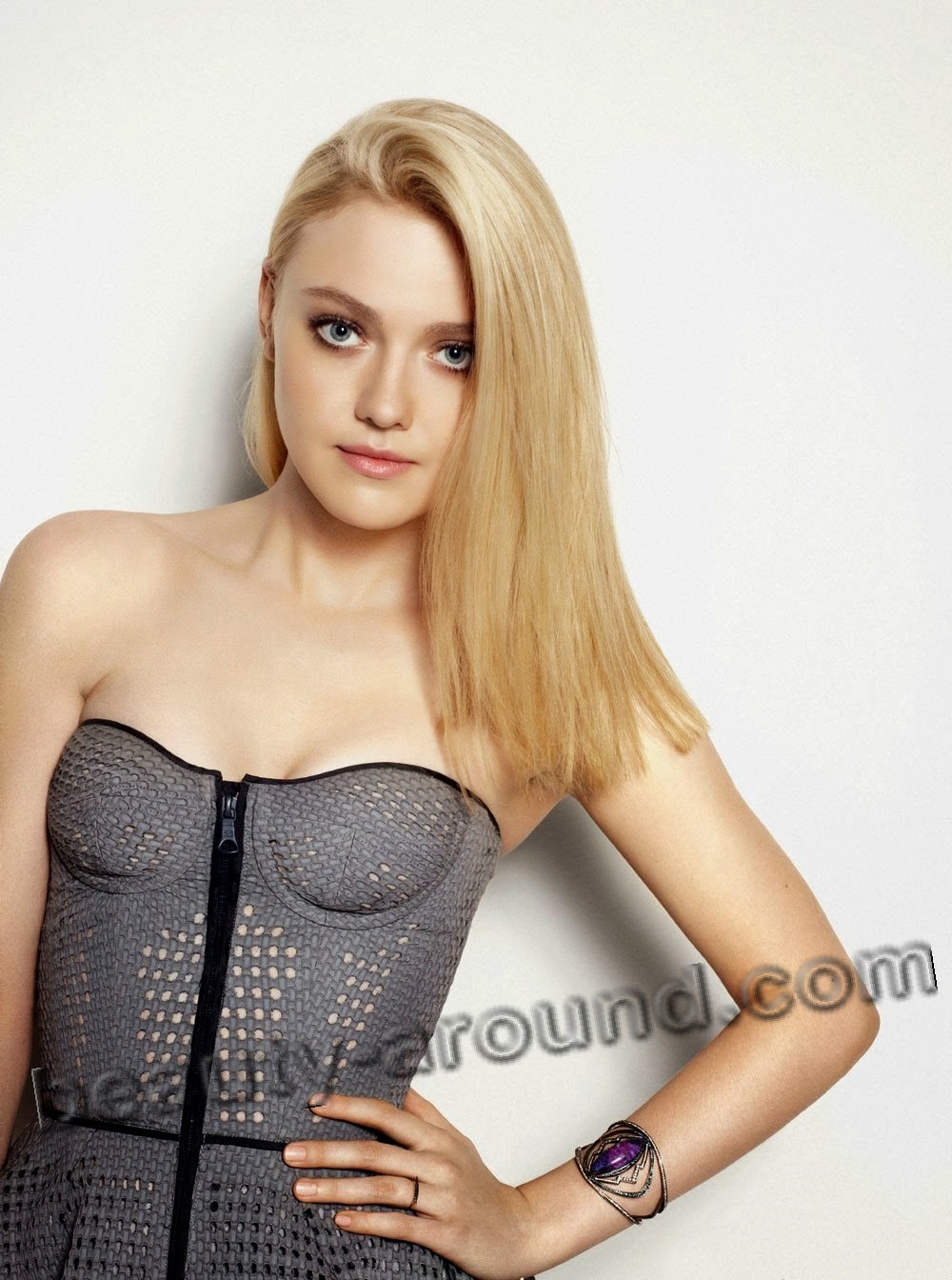 Dakota Fanning's Private Life
Dakota is a beautiful young woman, so there is no surprise she falls in love and seeks for her only one. The Mass Media publish little information about the actress' love affairs for she spends the major part of her time on the shooting stage. She loves her work in cinema and fashion world.
They know that Fanning goes out with Jamie Strachan since 2013, who also works as a model. Nobody knows what would this beautiful love affair end up like. But her fans hope that marriage will take place.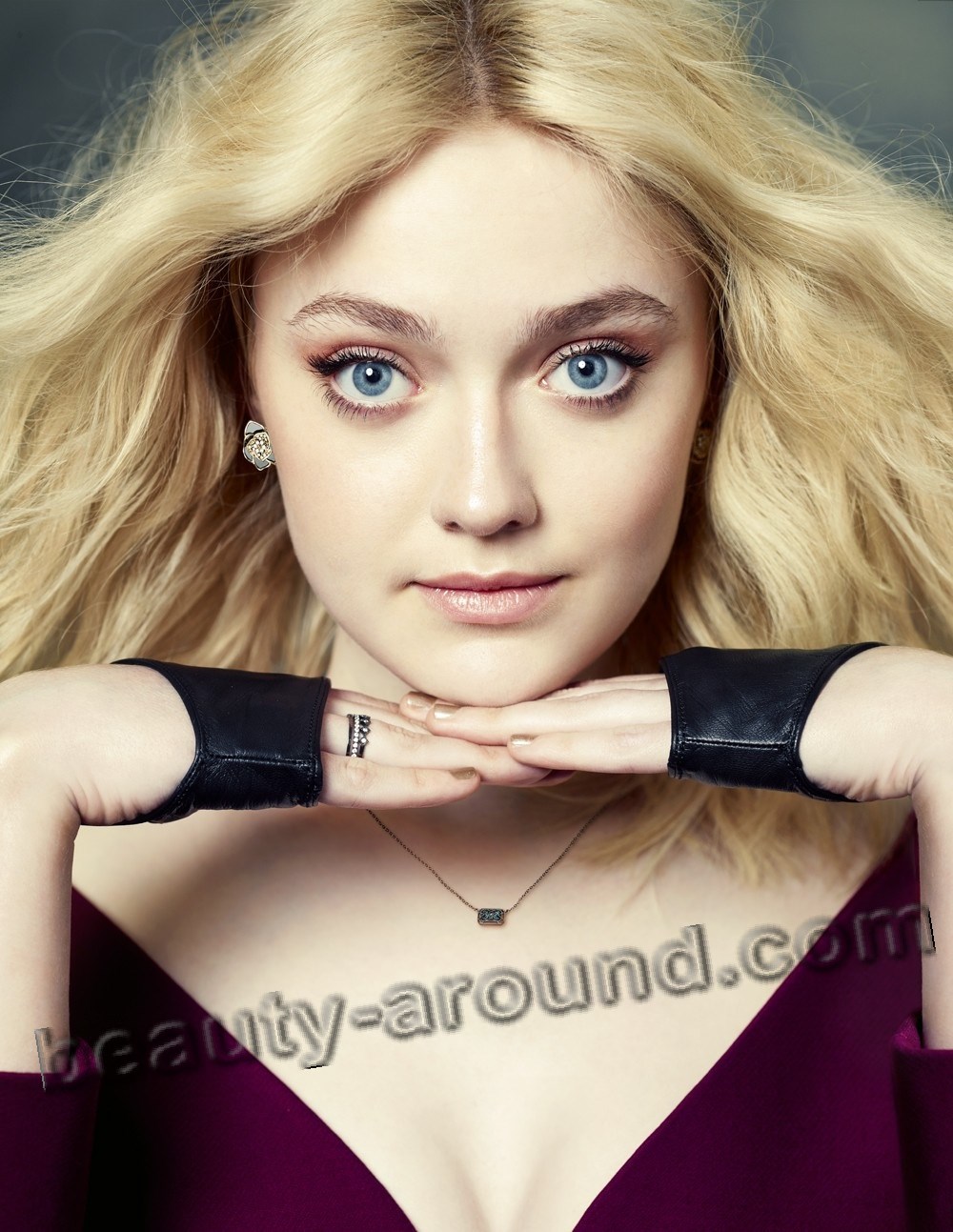 Dakota Fanning's Filmography
2000 – "Ally McBeal", "ER", "The Practice", "Strong Medicine"
2001 – "Father Xmas", "Family Guy", "I Am Sam", "Tomcats"
2002 – "Trapped", "Sweet Home Alabama", "Hansel and Gretel", "Taken"
2003 – "Dr. Seuss' The Cat in the Hat", "Uptown Girls"
2004 – "Man on Fire", "Justice League", "Friends"
2005 – "Hide and Seek", "War of the Worlds", "Nine Lives", "Dreamer: Inspired by a True Story"
2006 – "Charlotte's Web"
2007 – "Cutlass", "Hounddog"
2008 – "The Secret Life of Bees"
2009 – "Push", "The Twilight Saga: New Moon"
2010 – "The Twilight Saga: Eclipse"
2012 – "The Twilight Saga: Breaking Dawn - Part 2", "Now Is Good", "The Motel Life"
2013 – "Very Good Girls", "Night Moves"
2014 – "Every Secret Thing", "Effie Gray", "Gus - Petit oiseau, grand voyage"
2015 – "Brimstone", "American Pastoral"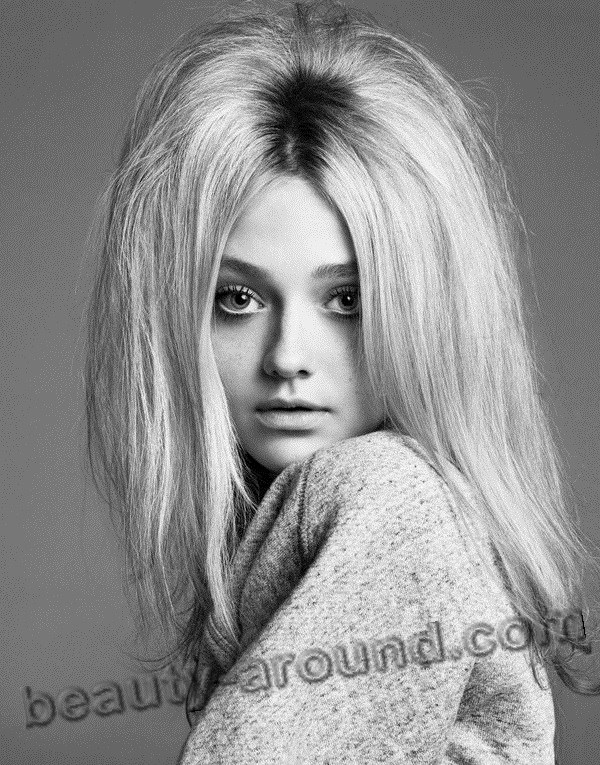 The Awards
Dakota Fanning managed to get many awards for her works in cinema in spite of her young age. The Young Artist Award for casting "I Am Sam" was her first award. After a while, she got Young Artist Award for featuring films "Dr. Seuss' The Cat in the Hat", "Taken" and "Coraline".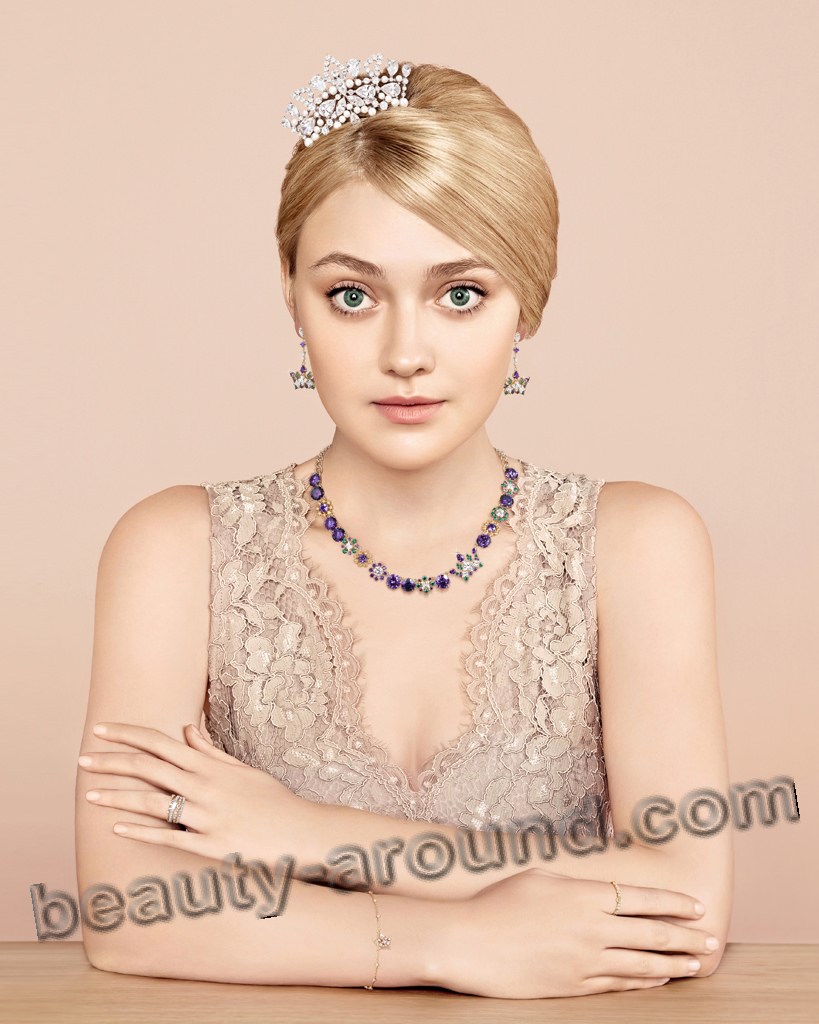 Другие фото Дакоты Фаннинг