Fahriye Evcen biography
First success for the young Turkish actress Fahriye Evcen came with the role in Calikusu (The Wren) - a popular Turkish TV serial starred by Burak Ozcivit. Thas was the third film adaptation of one of the most famous novels about love that became classic of world literature. The novel was written in 1922 by Turkish writer Resat Nuri Guntekin.
First serial "The Wren" starred by Turkish legendary actress of 20th century Turkan Soray was released in 1966. Twenty years later in 1986 the namesake serial was starred by Aydan Sener.
The third adaptation came out in 2013. The leading role of twenty year old beautiful girl Faride in Calıkusu was played by Fahriye Evcen.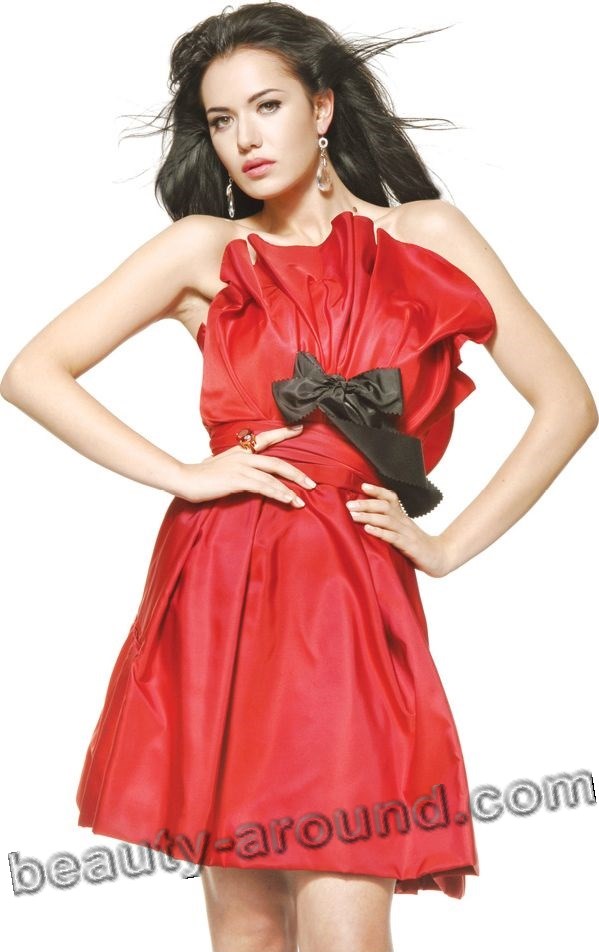 Fahriye was born on 4th of July in 1986 in a small German town of Solingen. The family had four kids and the youngest one was Fahriye. Her mother was an ethnic Circassian and her father was a Turkish, who moved to Germany from Greek city of Thessaloniki. The girl's childhood was not happy because she had to face Nazi rules when anti-Turkish riots started in Germany. Fahriye and her family had to spend hours in the darkness and stay at home most of the time to avoid possible tragedies.
But in spite of all troubles Fahriye Evcen managed to get two university degrees related to sociology and management. Fahriye likes reading, especially books on philosophy, psychology and sociology. The actress speaks German, English and Turkish. She is often compared to Italian actress Monica Belucci as they both look alike.
Fahriye Evcen - Turkish "Monica Bellucci"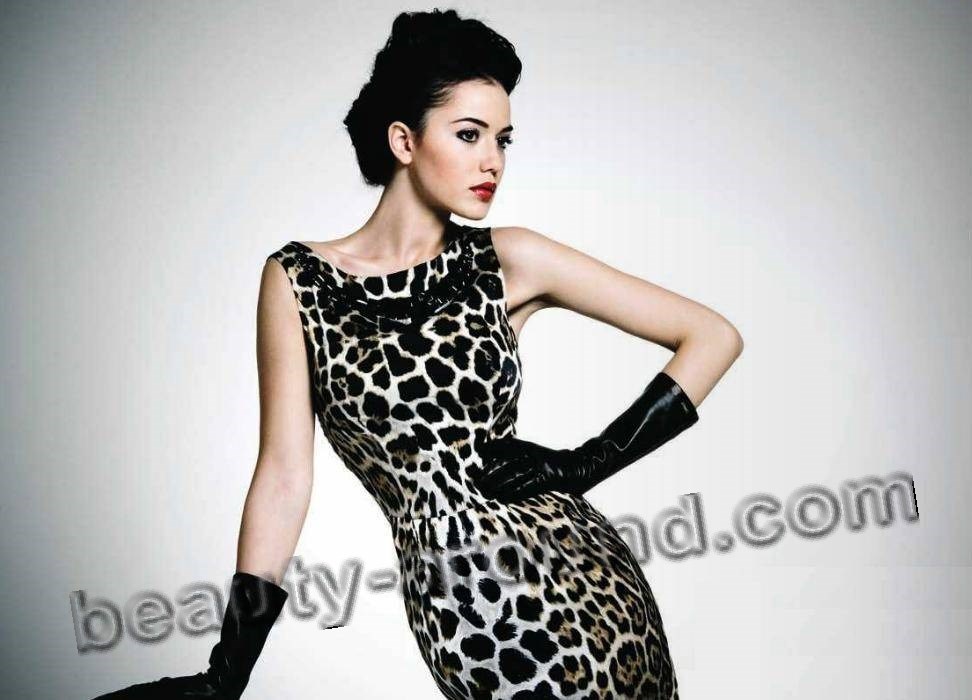 Fahriye Evcen filmography
Fahriye tried acting at the age of 19 when she came to Istanbul to spend there her university vocations. Beginning actress played a small role in the serial of Asla Unutma/ Never forget.
For the following three years Fahriye filmed in Hasret (as Songül), Cennet and Aşk Tutulması (as Pinar), but none of those serials was significant for the career of the actress.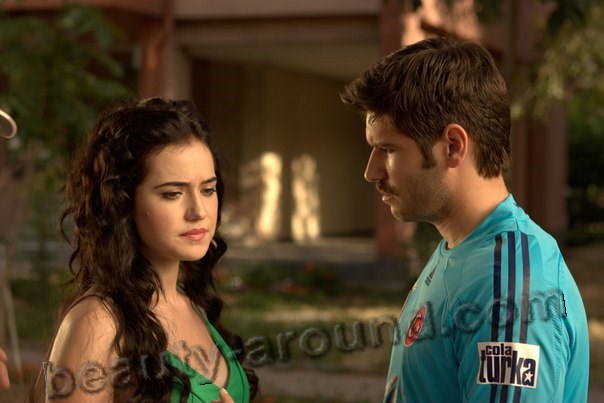 In 2006 the actress was invited to play Necli in Yaprak Dökümü (Leaf fall) and it became the first real success for Fahriye. The filming process took 4 years and finished in 2010. That was a very popular Turkish TV serial – a saga about a large Turkish family that moved to live in Istanbul. And the family members could not even imagine what changes and challenges they would face in the big city.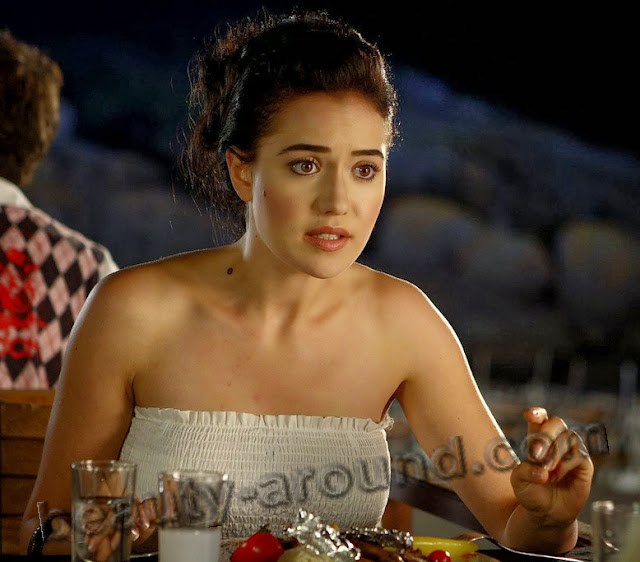 Fahriye Evcen in Takiye:Allah Yolunda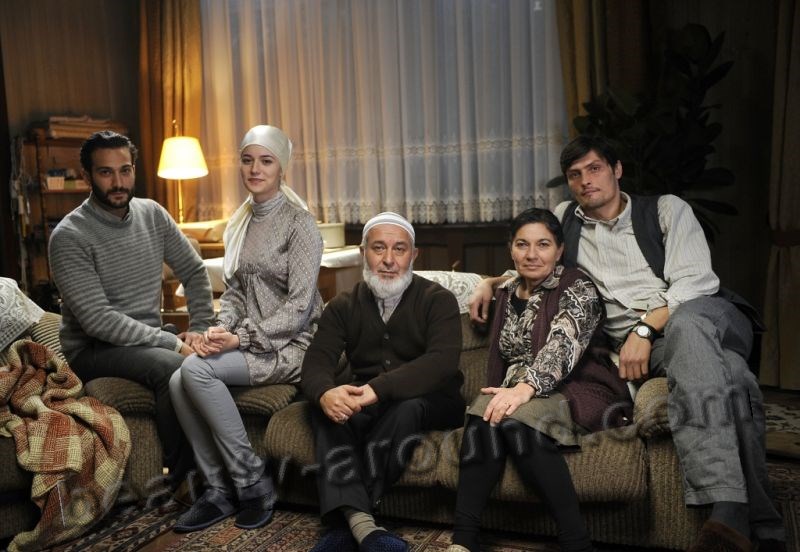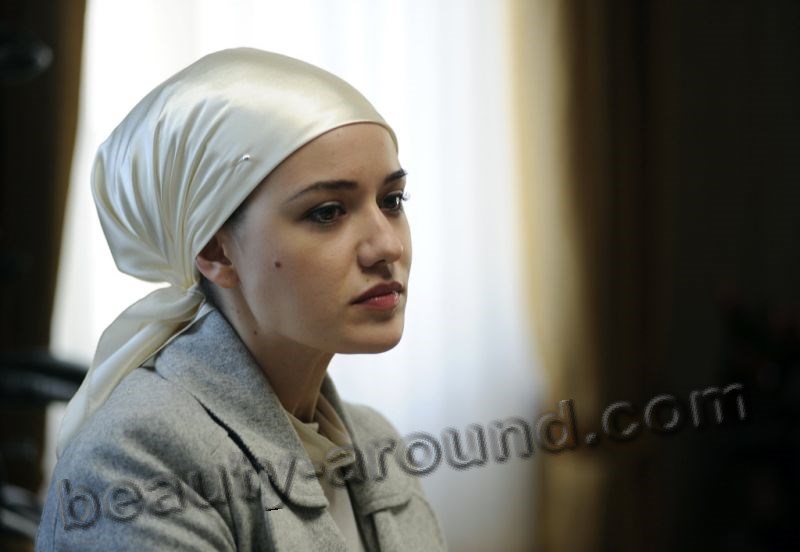 One year later the actress filmed in Italian and Turkish melodramatic comedy Sinyora Enrica ile Italyan Olmak telling about a story of a student named Ekin, who came to Italy on university exchange program. Signora Enrica, who lives in Rimini, does not trust men because her husband left her but as the exception she lets Ekin a room in her house. The student tries his best to survive in Italy, a foreign country for him. The role of young lady Enrica was played by Fahriye and Claudia Cardinalle starred as the old lady character.
In 2011 Lying Spring/ Yalanci Bahar was broadcasted in Turkey with Fahriye in the role of Zeynep, a wife and a mother who not only takes care about her family but also runs her own profitable business. But one day Zeynep makes a foolish mistake that changes everything. She decides to reveal her awful secret as she cannot bear living in lies any more.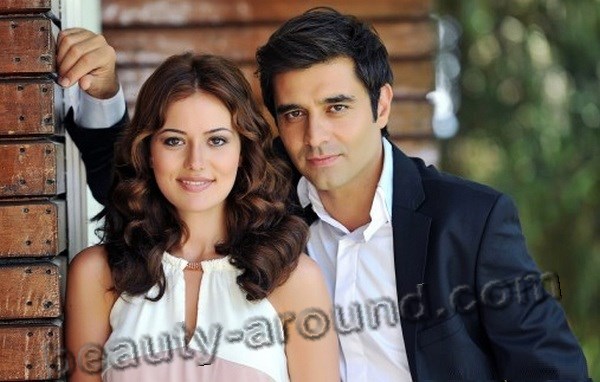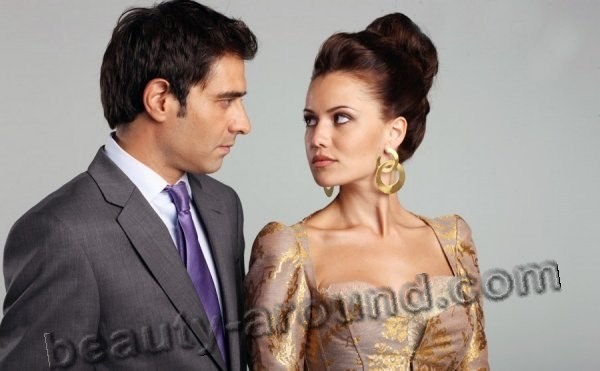 In Evim Sensin/You my home Fahriye appeared as Leila, a lady who after divorce came back to her father's although she had never got along with him. Her heart is broken, and lives and past of the film characters bring troubles into relationships. For the role of Leila Fahriye was awarded as «The Best Actress of the Year».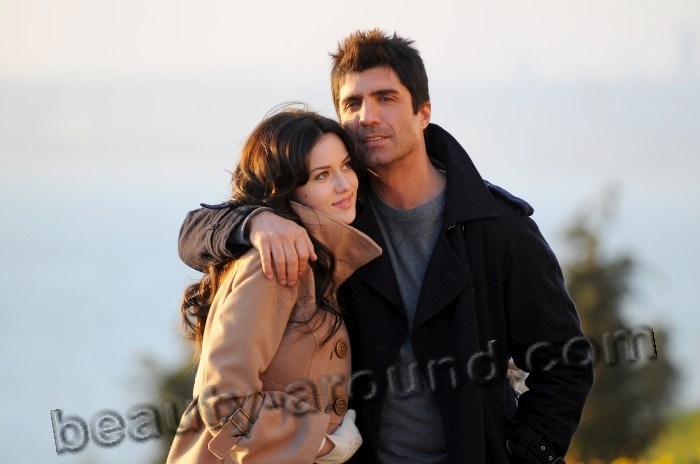 In 2012 serial Veda: Esir Sehirde Bir Konak/Farewell came out. This story is about finance minister and his family. They are sandwiched between the Ottoman intellectuals and nationalists looking for a new future. Kemal, one of the family members, was diagnosed a predisposition to tuberculosis. Kemal's girlfriend is worried about the fact and it can greatly interfere with their love.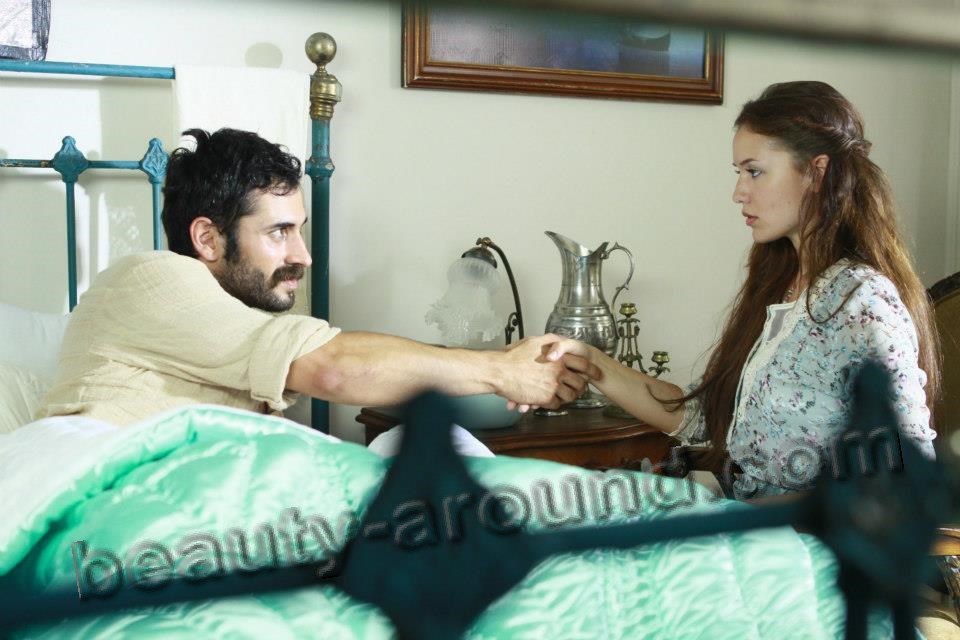 Up to now the most successful for Fahriye Evcen is Calıkusu / The Wren serial, where the actress brightly showed her talent, she perfectly represented the personage of Faride and true nature of the character with the whole flurry of emotions. Fahriye's partner in Calıkusu was Burak Ozcivit in the role of Kemran.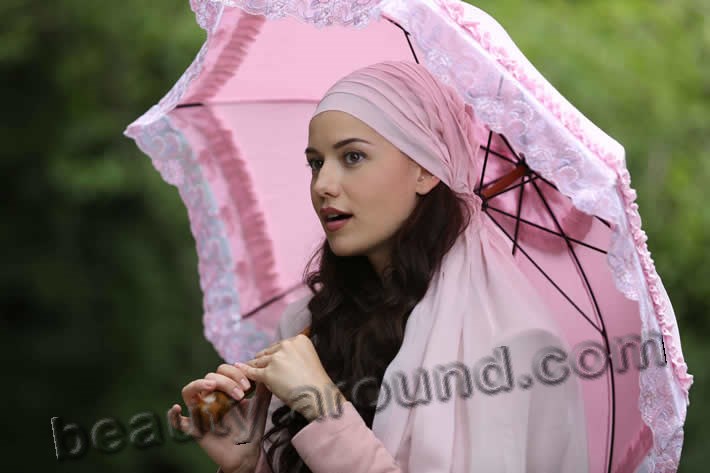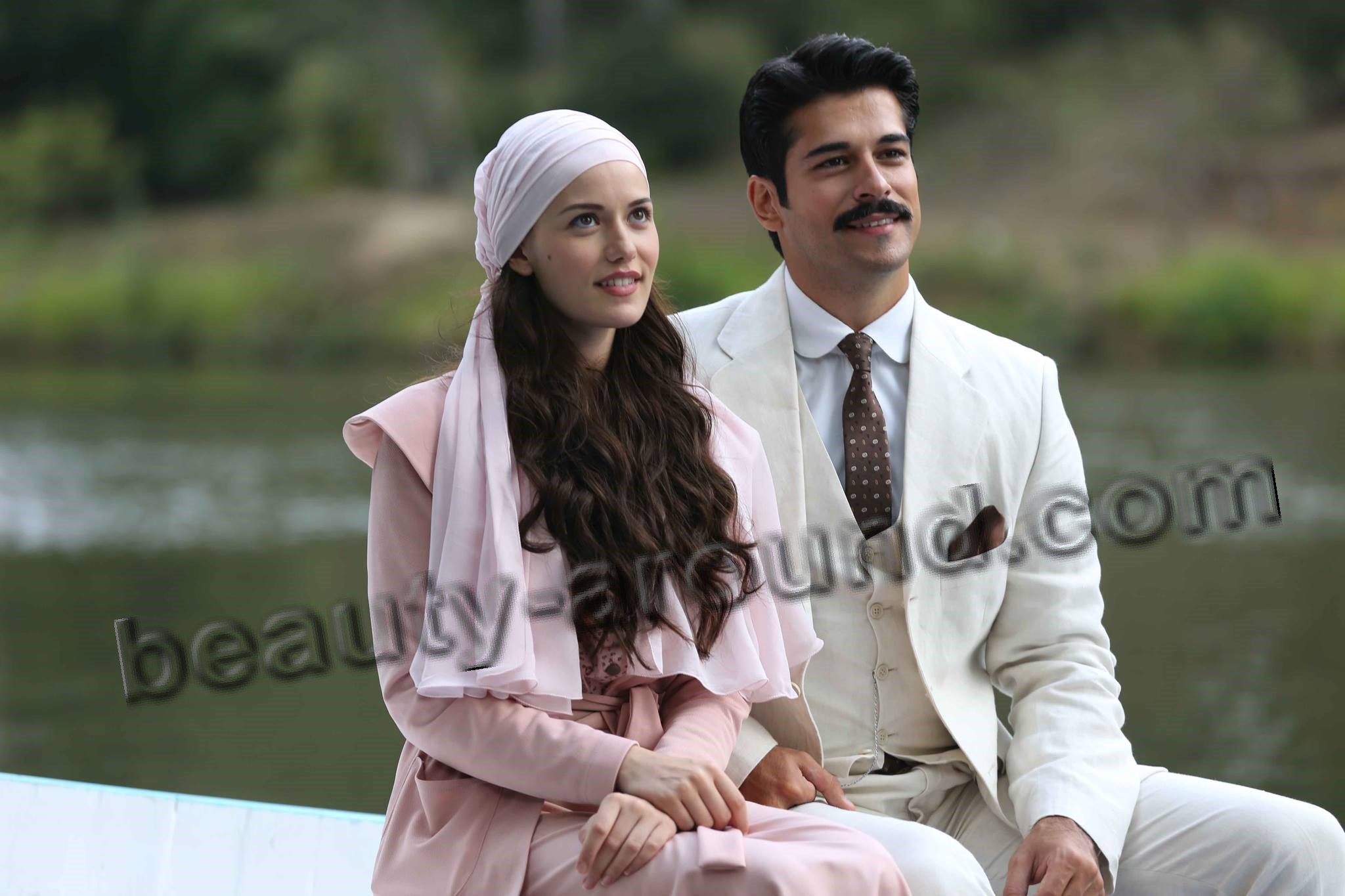 Fahriye Evcen personal life
While filming Evim Sensin, Fahriye and her film partner Turkish actor and singer Ozcan Deniz began dating. Media wrote about soon wedding but in 2013 couple decided to split. One of the reasons was a new passion of 41 year old Ozcan Deniz - 20 year old model Buse Narci.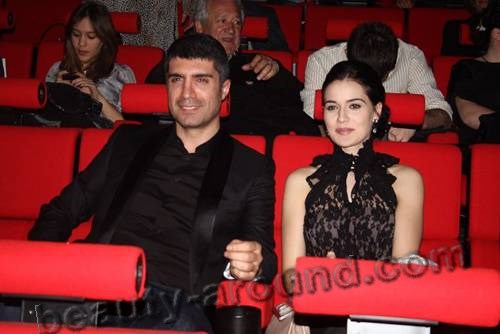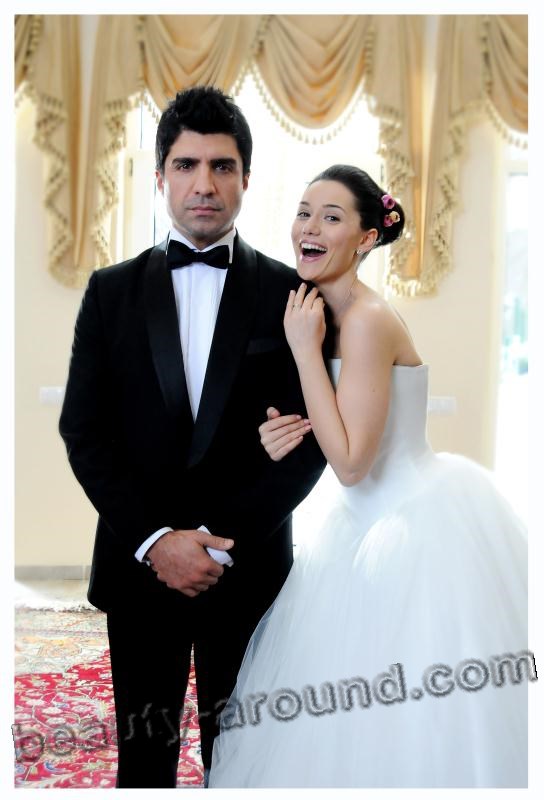 Fahriye Evcen decided to focus on her acting career and went on her favorite reading, meeting friends, and she does not think about getting married.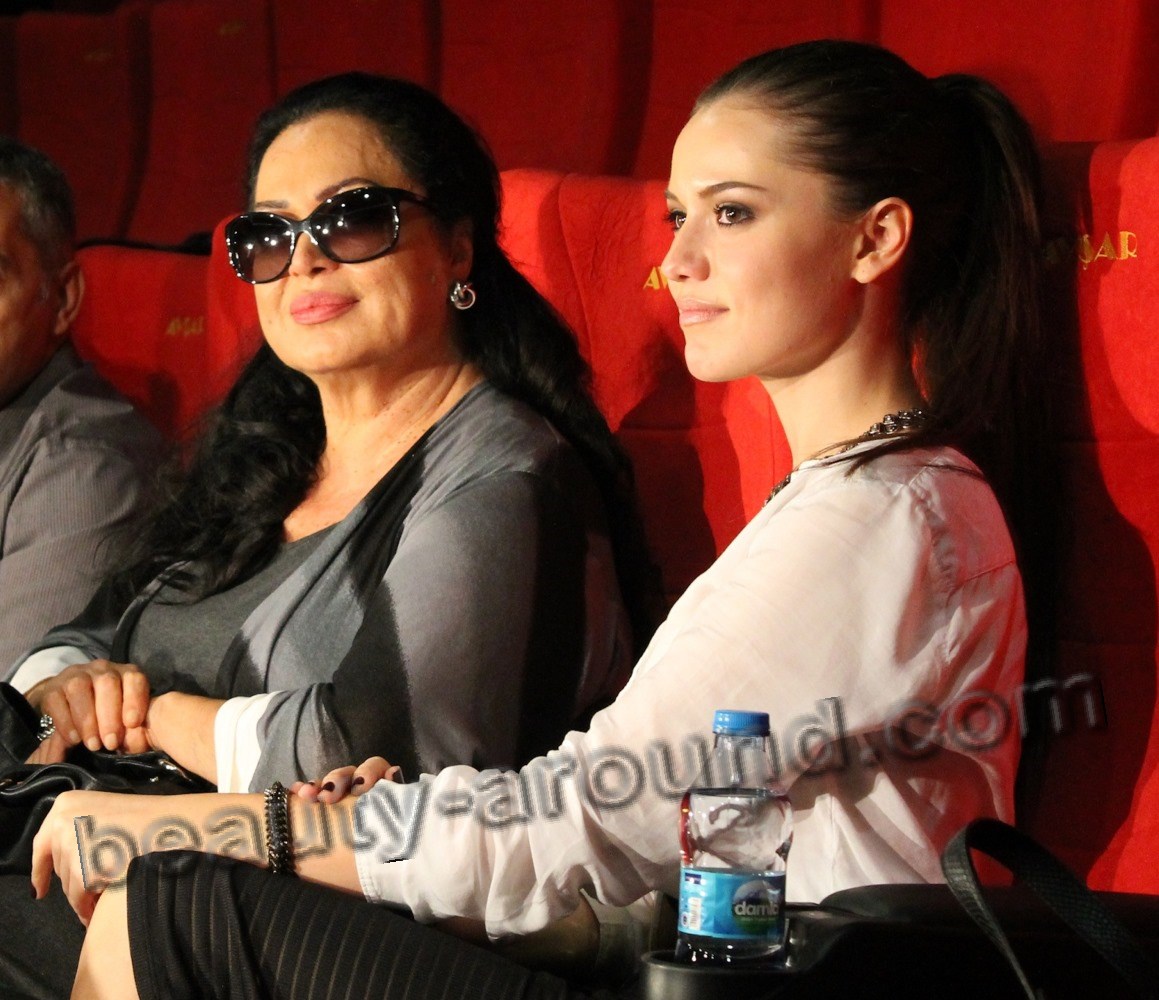 Fahriye Evcen:Photo Gallery