Canadian women at first sight may seem cold and strict, but their appearance can be deceiving!
Canada is a vast country in North America, second in the sizes unless huge Russia. The beauty of lakes and waterfalls of this place can not be described in words. It must be seen. Also it is necessary to get acquainted with its magnificent citizenesses - cute Canadian girls.
The distinctive exterior features of Canadian women
Typically, they have above-average growth and are not inclined to the fullness. This is easily explained by a scientific point of view - harsh climatic conditions.
Local girls have reasonably wide shoulders and narrow hips. These specific features create the effect of false thinness. A tall woman with a narrow hips always looks thin, but in fact she has developed shapes.
Another feature is the skull structure. The occipital protuberance is usually allocated on a flat skull, and temporal bones appear to be bulging. For this reason, the appearance of Canadian women is expressive - a clear profile, contoured cheekbones, chin slightly protruding forward.
Their noses are neat, small, narrow, and lips are outlined clearly, more subtle.
Regarding to a skin color, it is pale pink or pale. If they stay for a long time under the sunlight influence, they become no dark, but reddish tinged with purple. But freckles on the skin are almost not seen.
Their hair is usually blond. Natural blonde can have yellowish or golden shades.
Perhaps the most striking accent of the appearance is their eyes. They are bright, but very expressive, a relatively small size is offset by deep blue, dark blue or gray colors.
The typical Canadian women look
It seems that females here have just come out of a beauty salon. After all, their hair and makeup are always made very professionally. They love to care for their appearance.
High heels, alluring clattering on sidewalks of local streets can not be called a rarity.
Their favorite summer clothing are shorts, which can not fail to please the male gaze. In clothing prefer convenient urban style.
In addition to jewelry, Canadian women like to decorate bodies with tattoos, often colored.
Temperament features
Local girls are quiet, easy to communicate and quite friendly. They love to make each other compliments. If they like a new perfume of a girlfriend, they are sure to tell her about it. Canadian ladies prefer to work at home via the Internet, because it is very comfortably to combine work and household chores. They appreciate families and are willing to do everything to save relationships with husbands. Divorces in this country are quite rare. But nowadays girls do not hurry to tie the strong vows and have a baby. They tend to get a good education and successful career.
There are many nationalities in Canada, so it is difficult to highlight the particular type of appearance of Canadian women. It is the home of blond Scandinavian, elegant Asian, big eyed Indian, wonderful Slav and exotic Latina women, so sexy beauty is there for all men, even for the most fastidious taste.
17. Rachelle Lefevre (1 February, 1979 Montreal, Quebec, Canada) is a Canadian actress. Her father's family is originally from France and Northern Ireland, and her maternal grandparents are Jewish.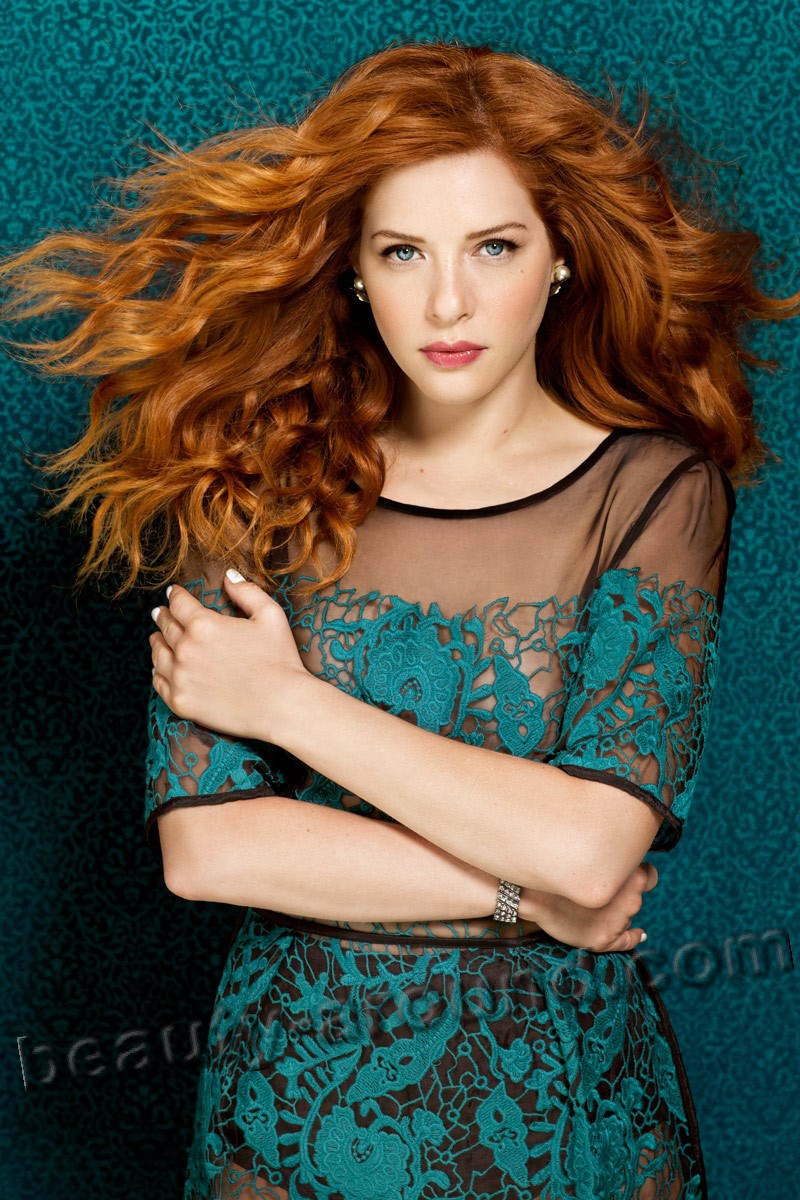 16. Jillian Harris (30 December, 1979 Peace River, Alberta, Canada) is a Canadian television personality and interior decorator.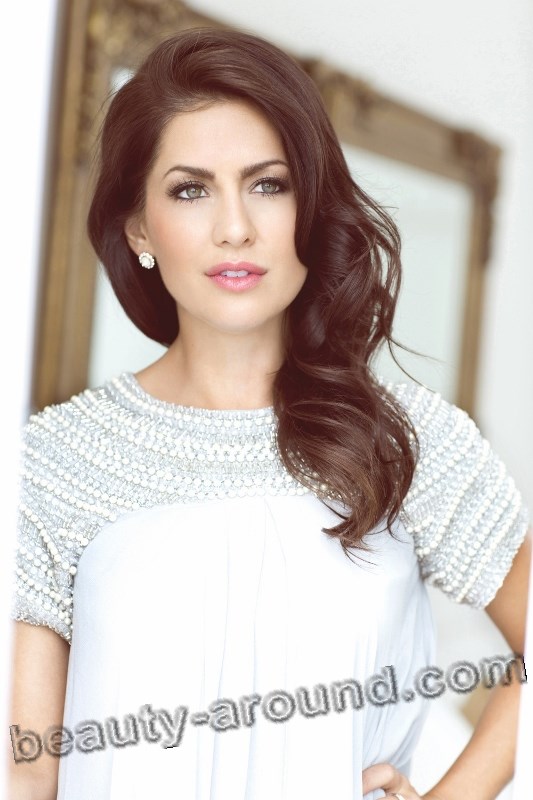 15. Tessa Virtue (17 May 1989 London, Ontario, Canada) is a Canadian ice dancer who competes with Scott Moir.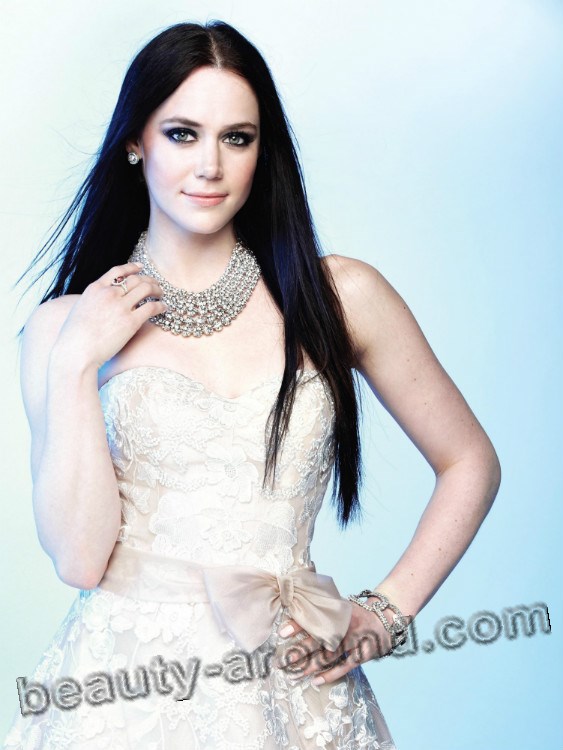 14. Jessica Pare (5 December 5, 1980 Montreal, Quebec, Canada) is a Canadian actress and singer.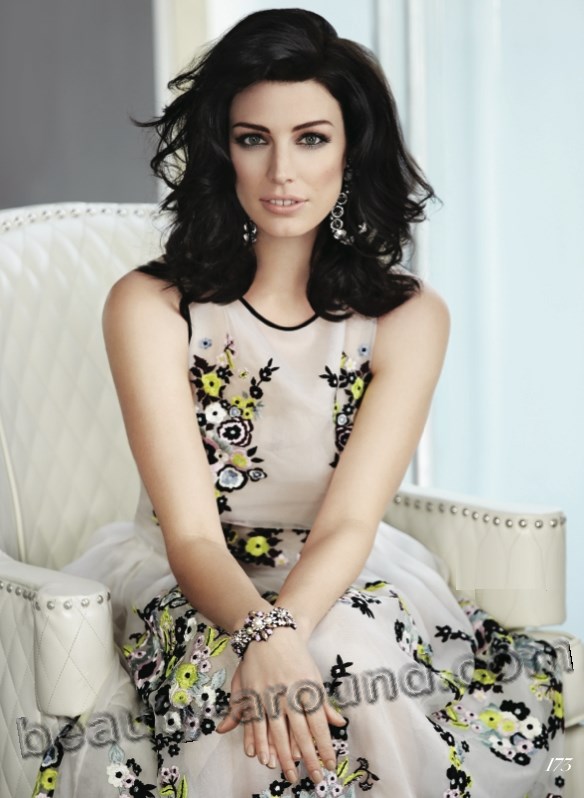 13. Laura Vandervoort (22 September, 1984 Toronto, Ontario, Canada) is a Canadian actress. She is the daughter of a Dutch father and a Canadian mother.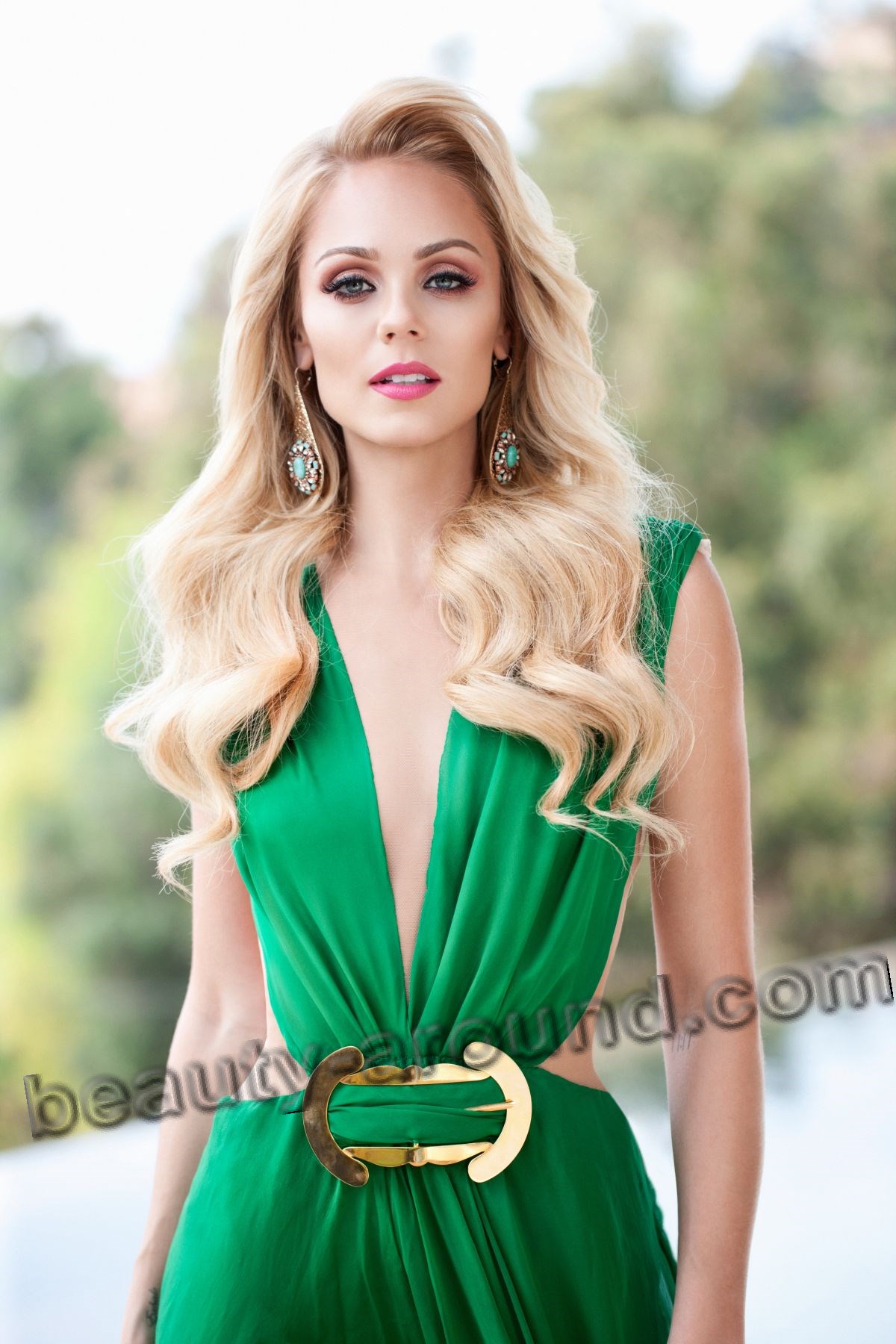 12. Tricia Helfer (11 April, 1974 Donalda, Alberta, Canada) is a Canadian model and actress. In 1992 she won Ford Models' Supermodel of the World contest.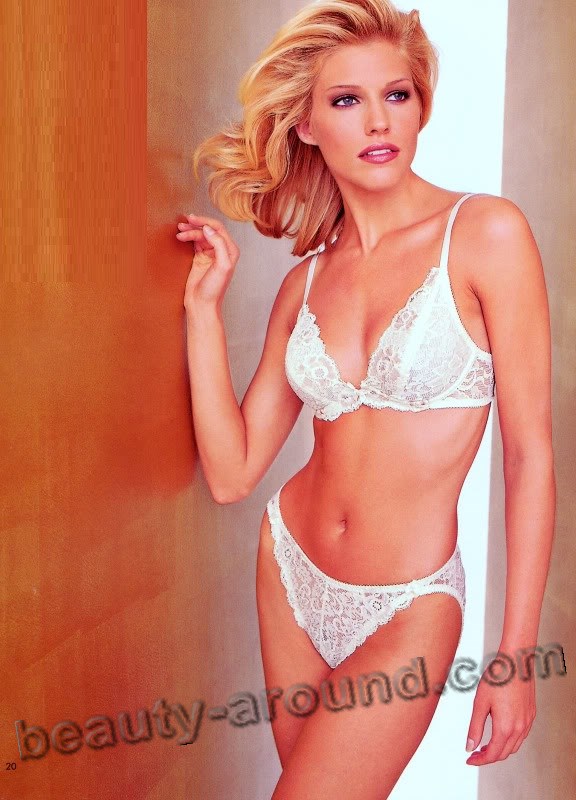 11. Avril Lavigne (27 September 1984 Belleville, Ontario, Canada) is a Canadian-French singer-songwriter, musician, and occasional actress.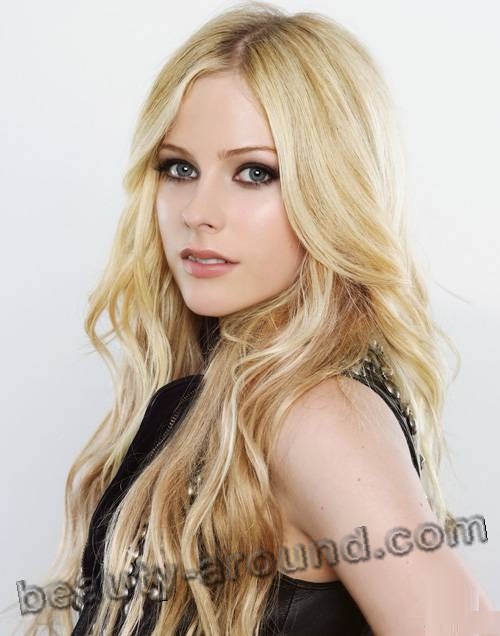 10. Elisha Cuthbert (30 November, 1982 Calgary, Alberta) is a Canadian actress and model.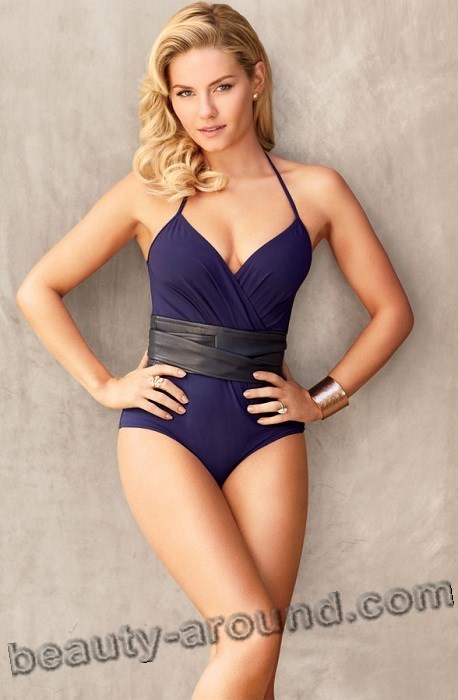 9. Erica Durance (21 June 21, 1978 Calgary, Alberta, Canada) is a Canadian actress. She is perhaps best known for her role as Lois Lane in the WB/CW series Smallville.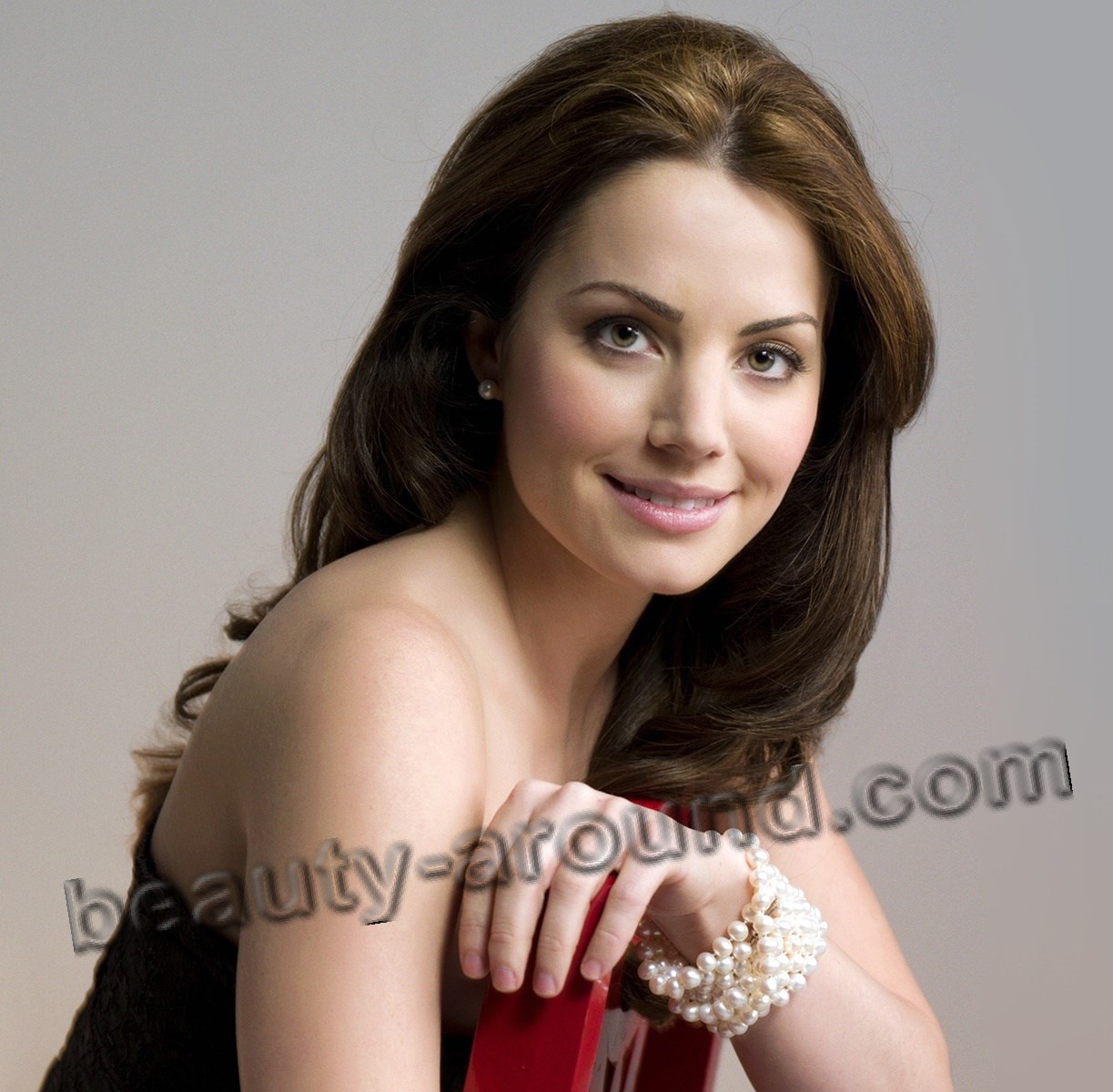 8. Shania Twain (28 August, 1965 Windsor, Ontario, Canada) is a Canadian singer and songwriter.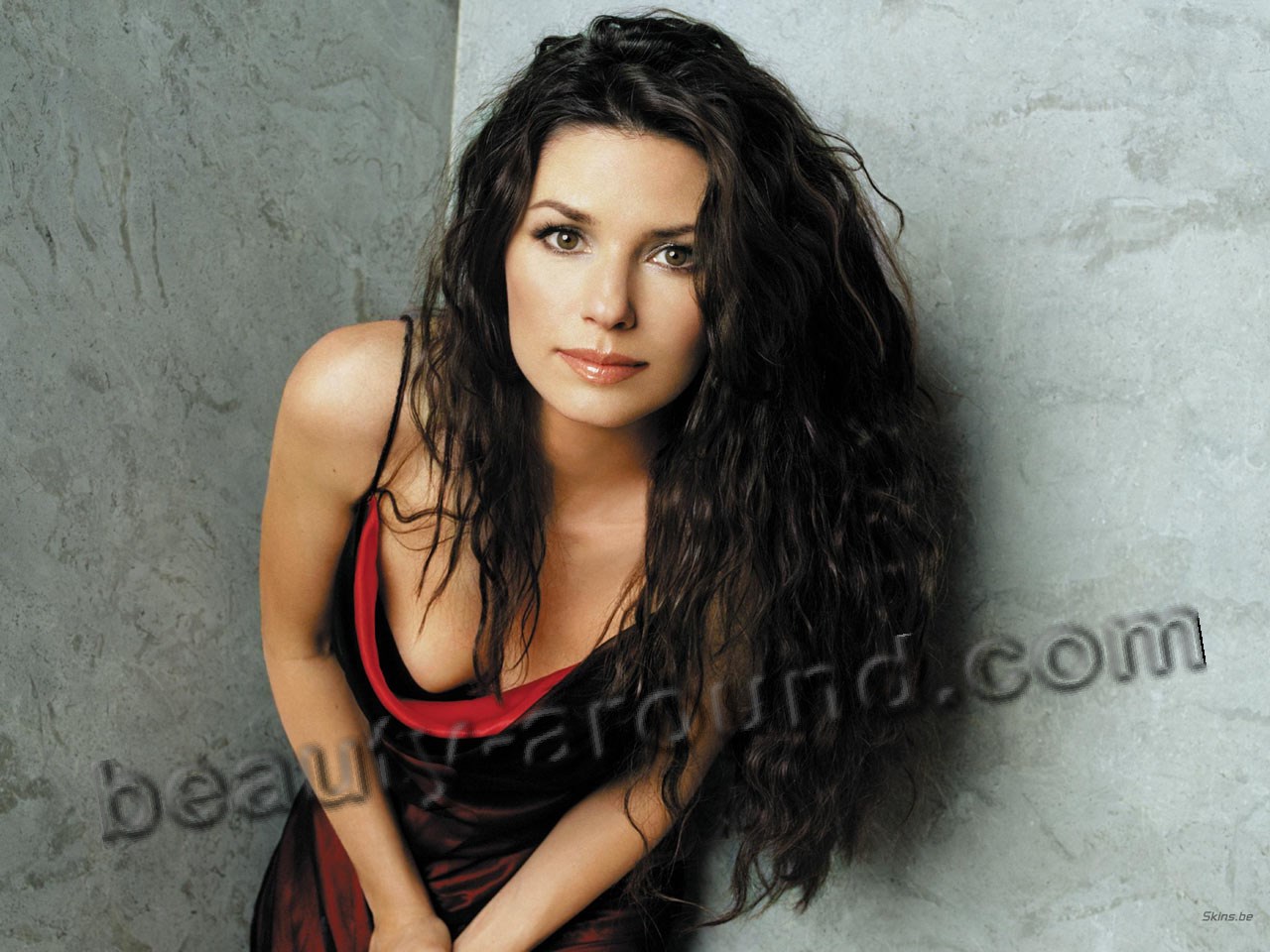 7. Serinda Swan (11 July 11, 1984 West Vancouver, British Columbia, Canada) is a Canadian actress.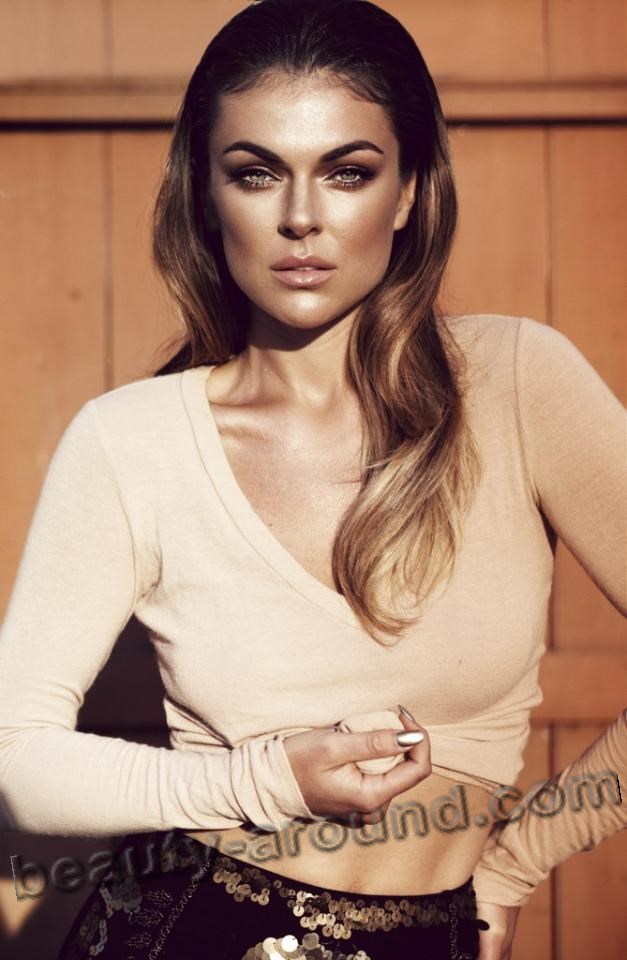 6. Marina Laswick (1994, Toronto Ontario Canada) is a Canadian model.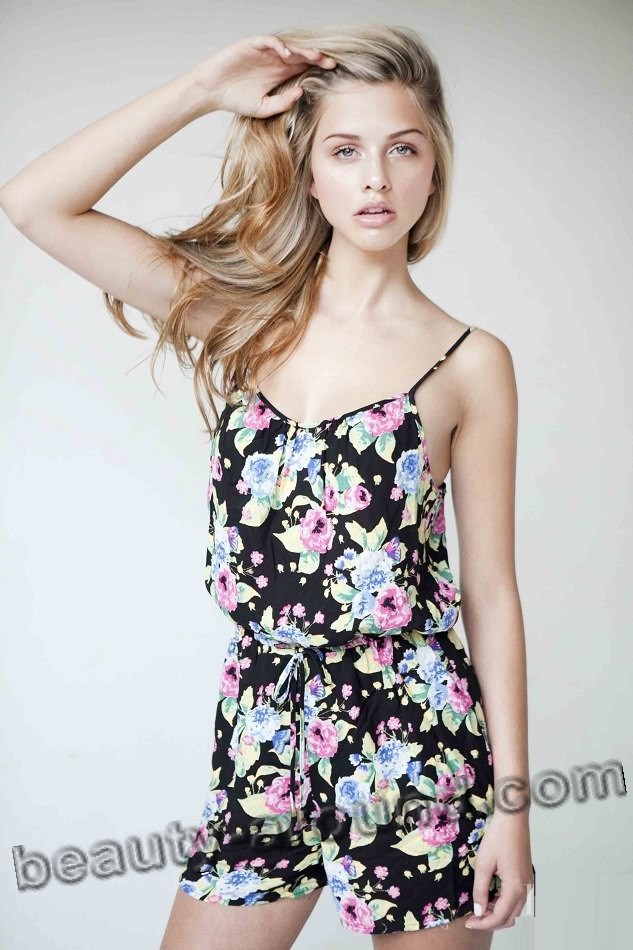 5. Kate Bock (30 January 1990 Vancouver, Canada) is a Canadian fashion model. She was featured in the Sports Illustrated Swimsuit Issue from 2013 to 2015.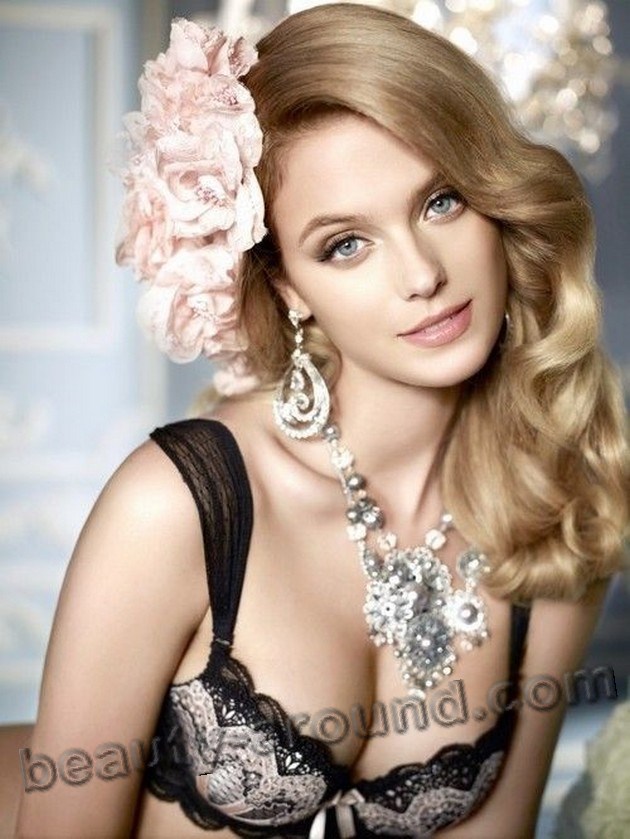 4. Danielle Knudson (21 May 1986 Vancouver, Canada) is a Canadian fashion model.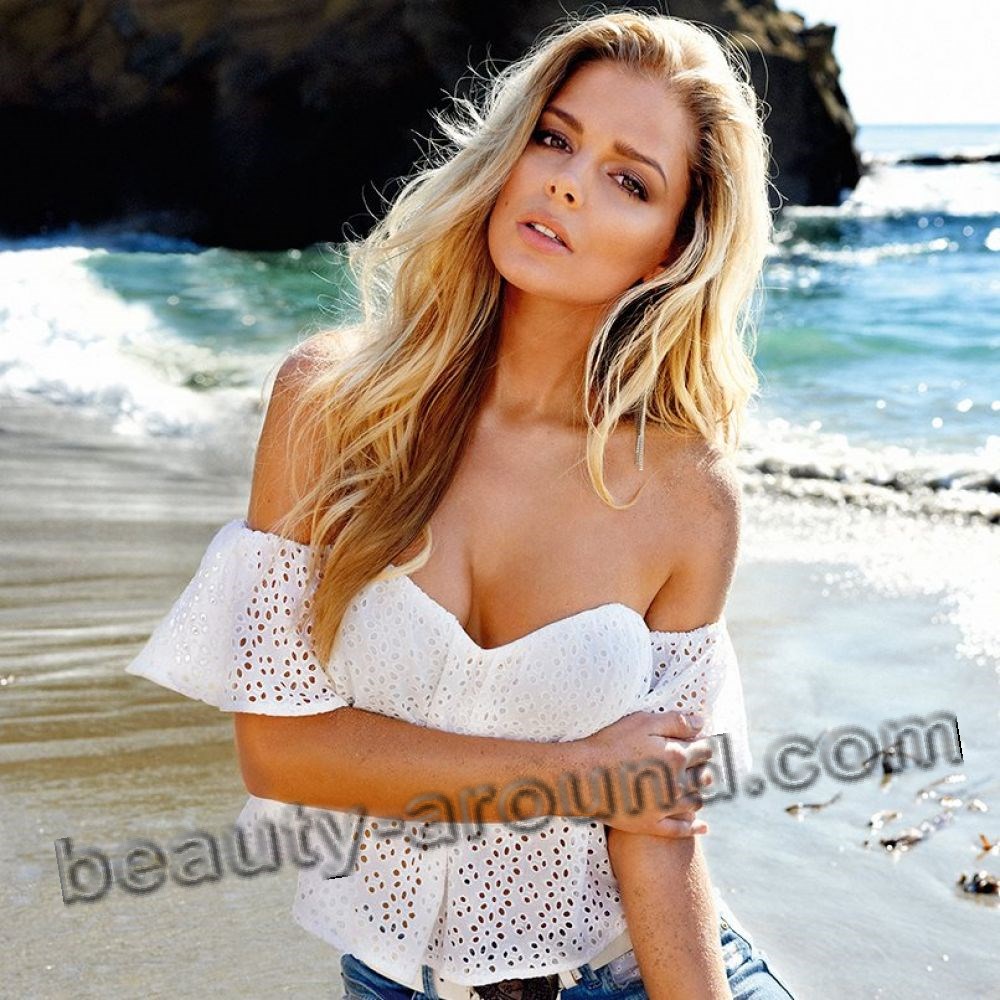 3. Kristin Kreuk (30 December, 1982 Vancouver, British Columbia, Canada) is a Canadian actress, known for her roles as Lana Lang in the Superman-inspired television series Smallville. Her father is of Dutch descent; her mother is of Chinese descent.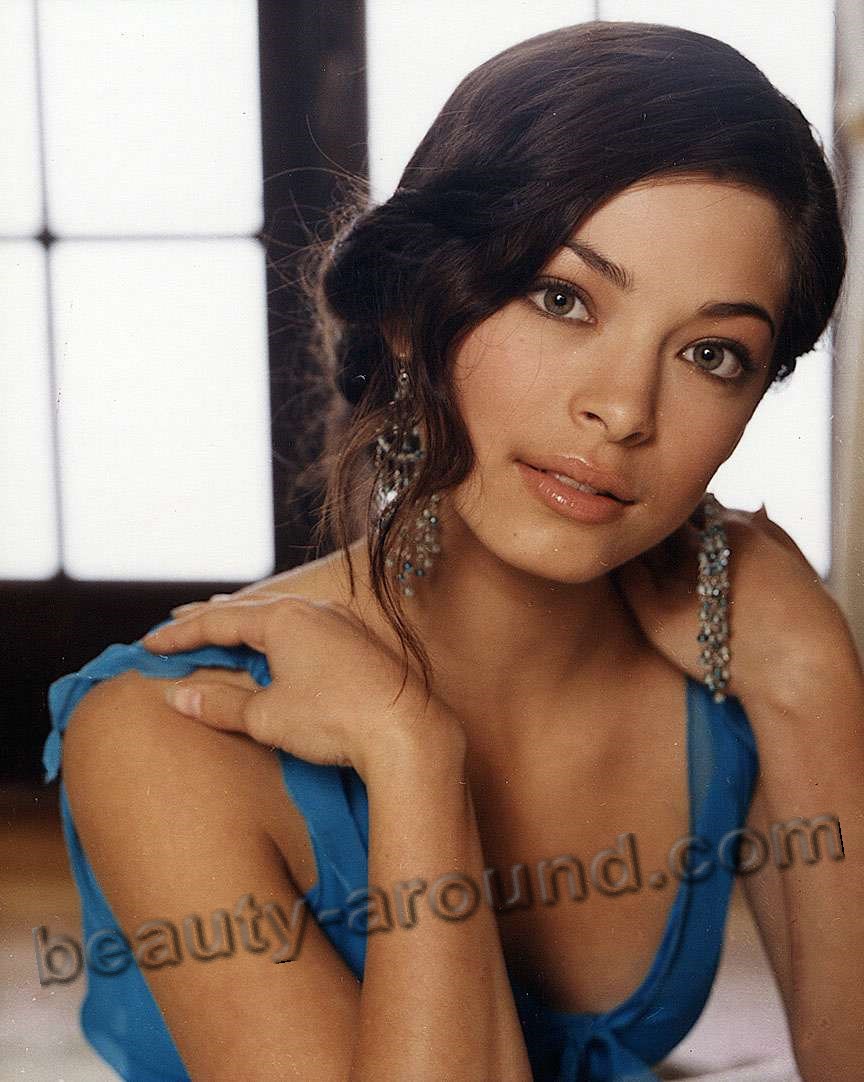 2. Evangeline Lilly (3 August 3, 1979 Fort Saskatchewan, Alberta, Canada) is a Canadian actress. Lilly has English and Irish ancestry.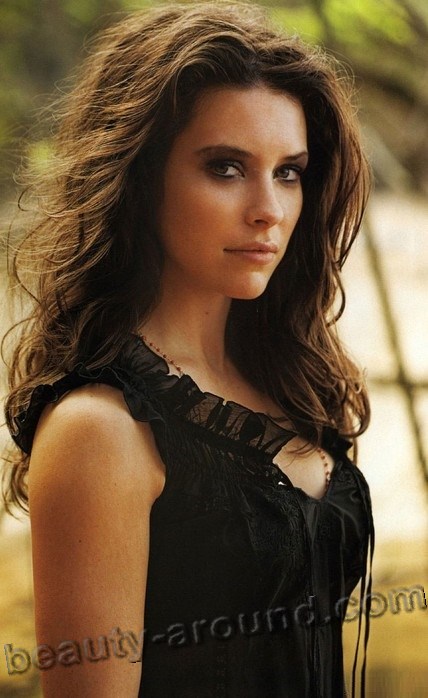 1. Julia Voth  (16 May, 1985) - Canadian actress and model.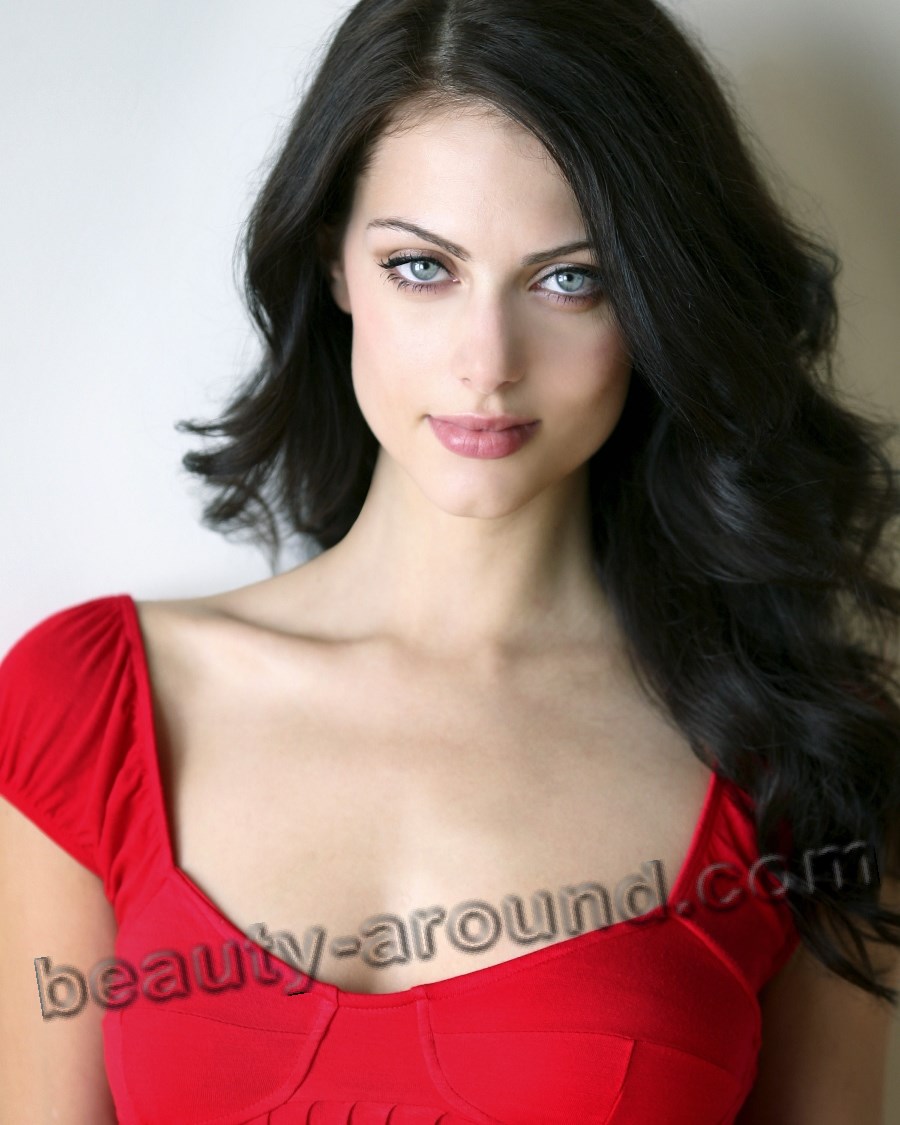 Don't agree with ranking? Click here: