Top List of the Most Beautiful European Women
Today we are going to offer you the list of the most beautiful European women that we've gathered for you in one place after screening hundreds of European models, actresses and other celebrities who are recognized as attractive ones. The beauty of European women differs from the beauty of Asian women, for example. Though, it would be hard enough to distinguish American woman from European one because both types may have pale skin and dark or fair hair. The colors of eyes may be different.
The temper of European women is rather mild. They look at life as it is. All of them earn their living by their own means and none of them have any illusions about rich men who is going to solve all their financial issues. Even if they got married with a rich man, they still keep working and self-developing in order to feel themselves confident in any situations. Women living in Europe become independent at early age. They don't shame to co-work as servers even if they study at the University on the faculty of economics or law. In case a woman lives with her parents until she obtains high education or gets married, she is recognized as a lazy and inert lady.
The Peculiarities of the European women
The Europeans don't hurry to get married and to give birth to a child. They don't need because they are able to make their own living and make their way to a successful career and high profits. The majority of the women get married at the age over 30 and choose a partner they are going to live with very carefully and in a most thought-out manner.
It is interesting, that most of the woman can't cook or do some simple thing around the home. They consider their first task is to make money. As for the rest home things, money can cope with all issues related with housekeeping in a perfect way. Usually women aren't fond of make-up, they use cosmetics only if they are going to have a party or go out. The same is true to their clothes. They choose the clothes in which they may feel themselves comfortable.
So, let's enjoy scrolling the page down and staring at the most beautiful European women.
Beautiful Icelandic Woman - Asdis Ran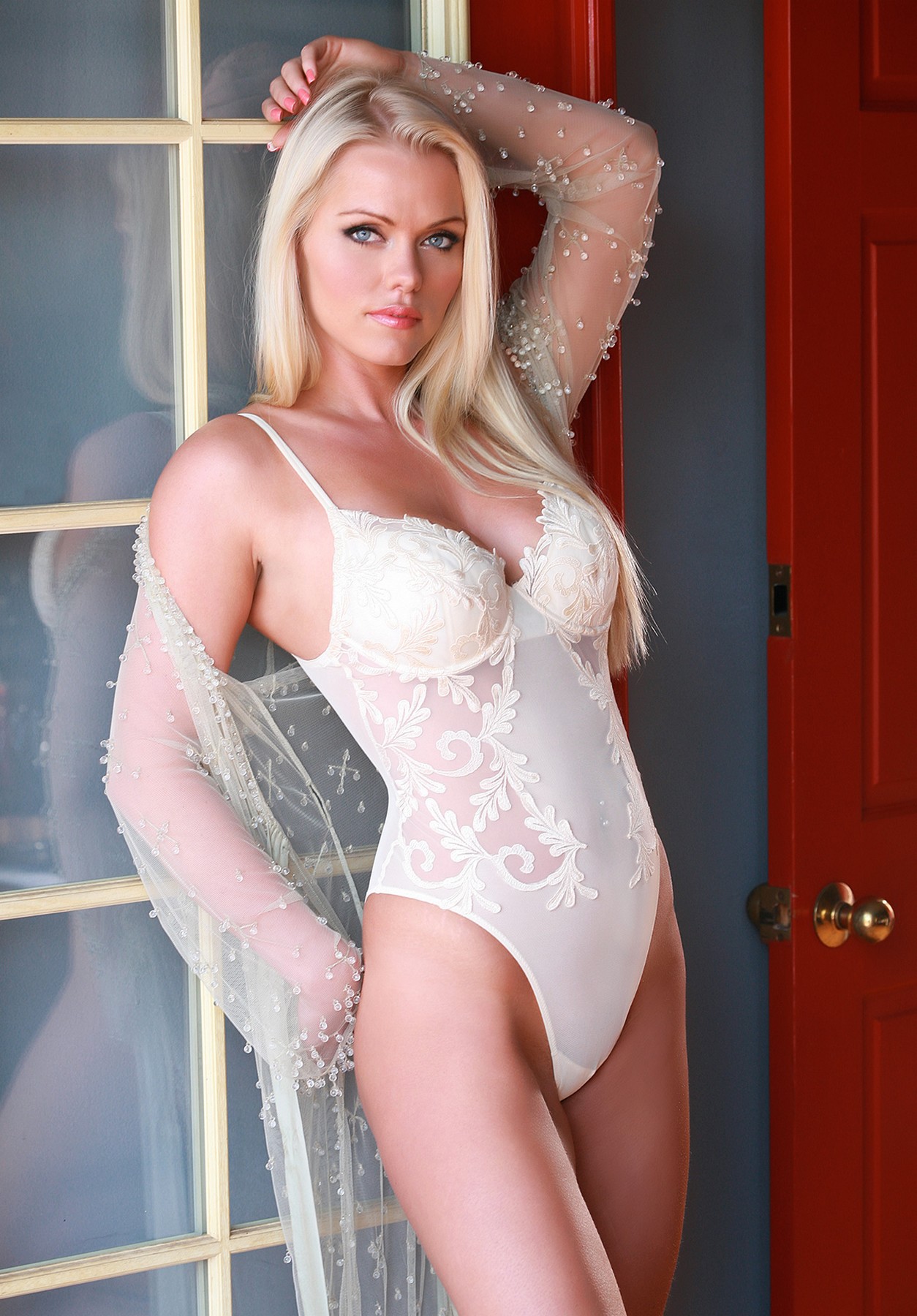 Asdis Ran (August 12, 1980) - Icelandic model, living in Bulgaria.
  Beautiful Swedish Woman - Anita Ekberg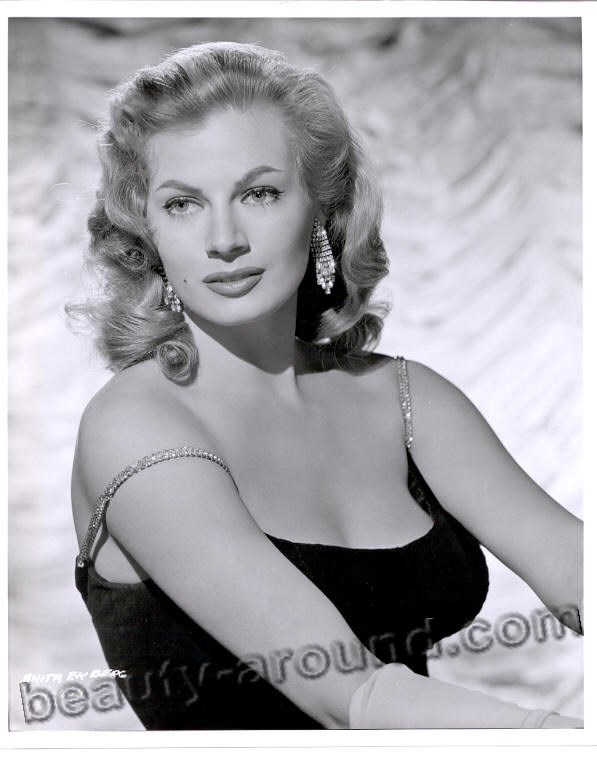 Anita Ekberg (September 29, 1931) - Swedish fashion model, actress and sex symbol.
Beautiful Finnish Women - Kiira Korpi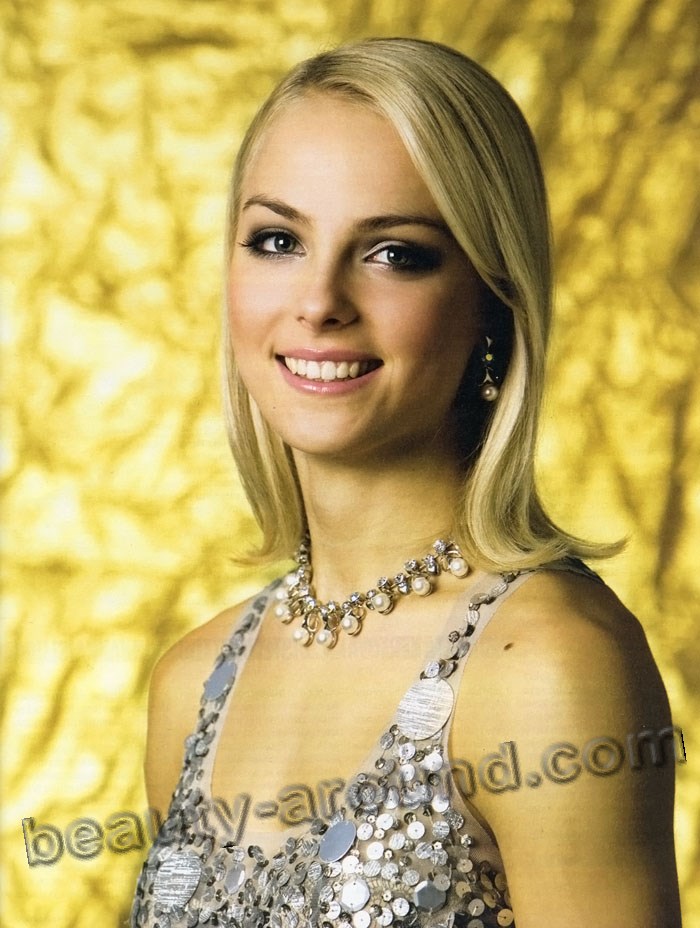 Kiira Korpi (September 26, 1988) - Finnish skater-singles skater.
Beаutiful Norwegian Woman - Heidi Johnsen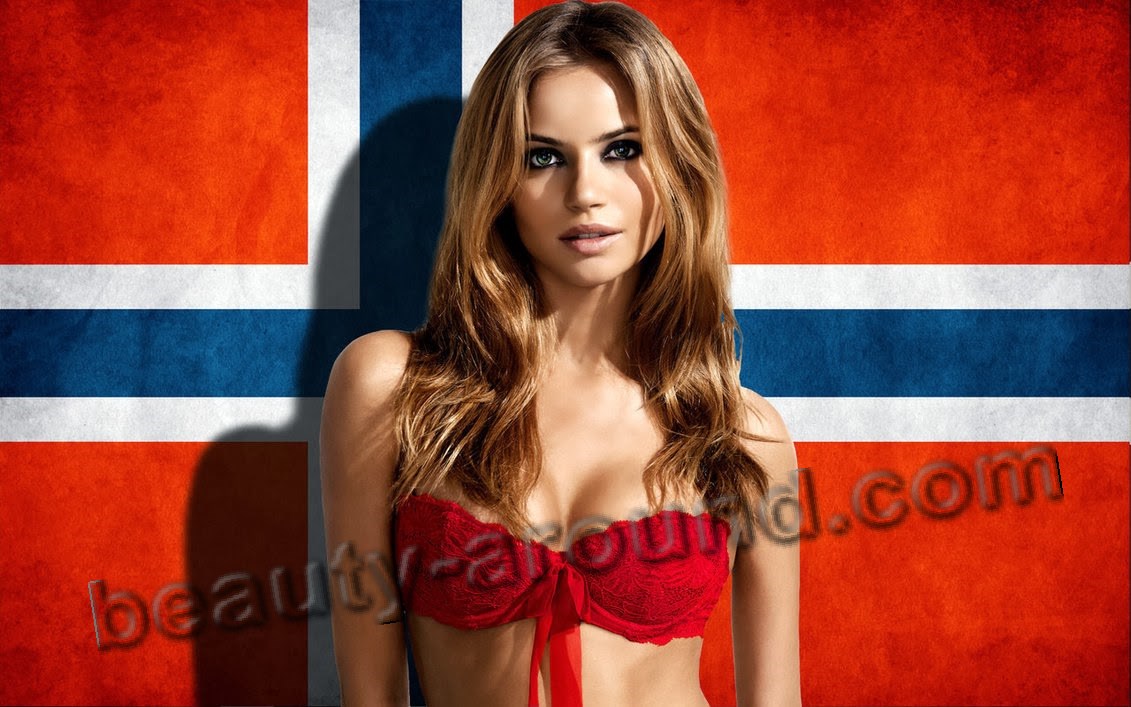 Heidi Johnsen - Norwegian model.
Beautiful Lithuanian Woman - Egle Standtaite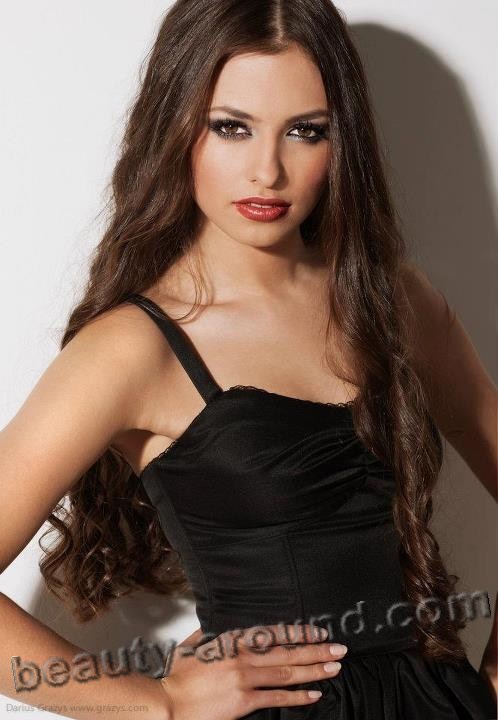 Egle Standtaite (January 28, 1990) - Lithuanian model and beauty queen.

Beautiful Estonian Woman - Anett Griffel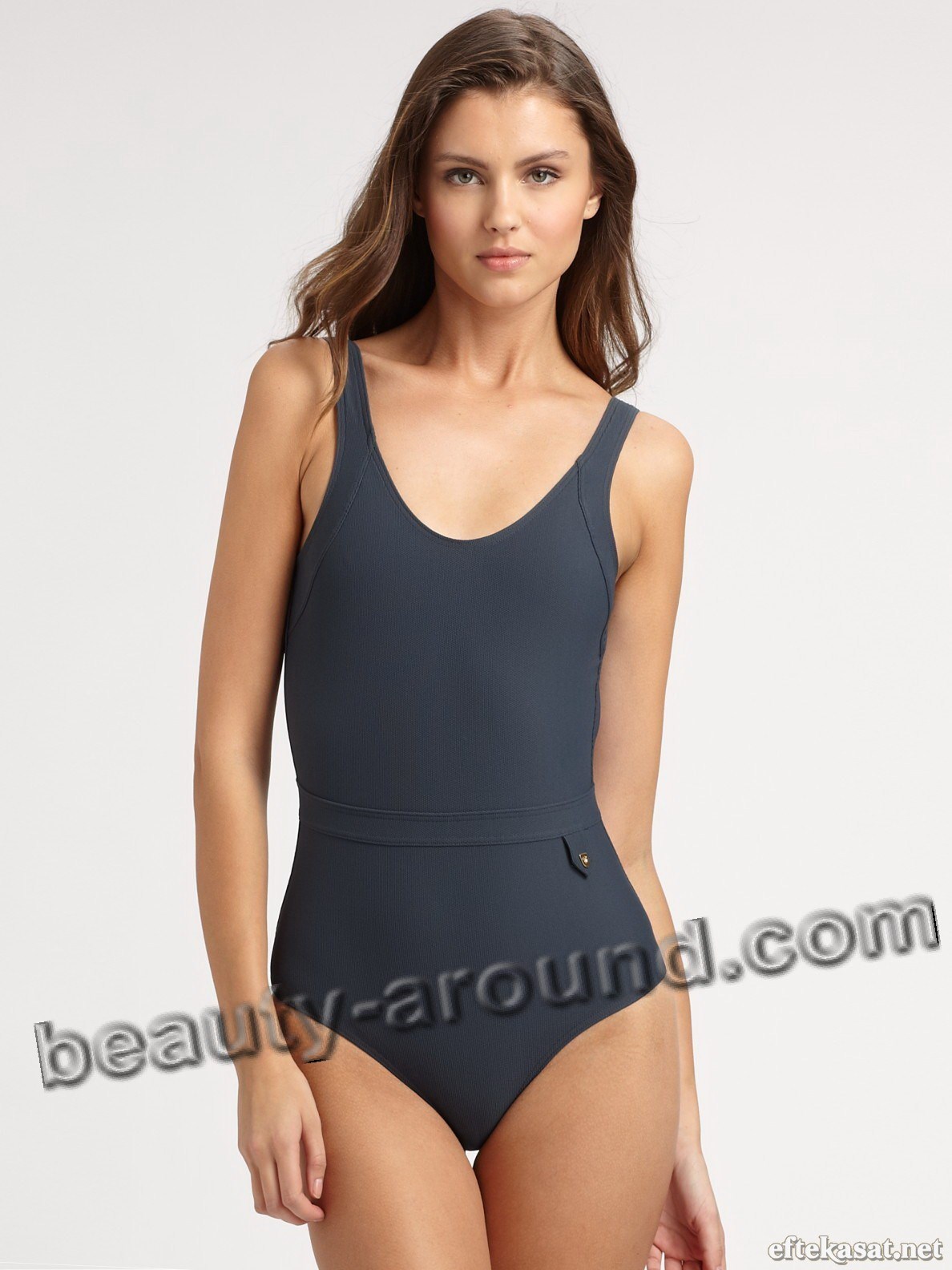 Anett Griffel (November 8, 1990) - Estonian model.

Beautiful Latvian Woman - Agata Muceniece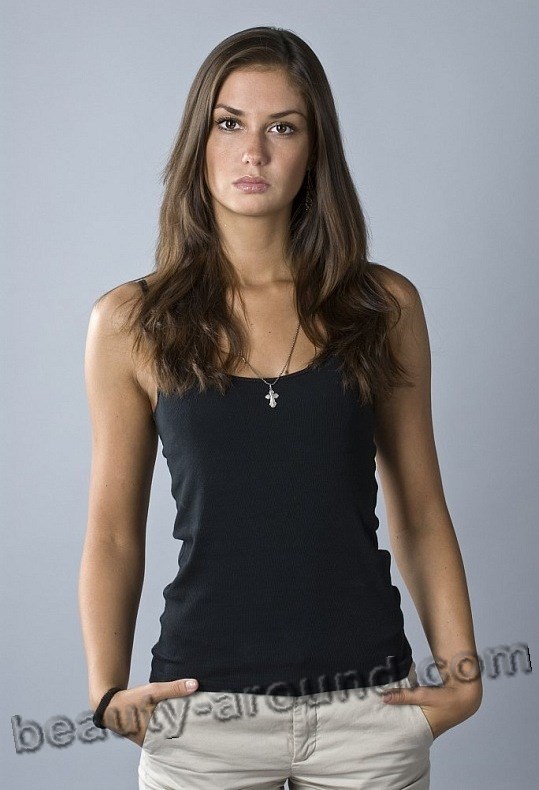 Agata Muceniece (March 1, 1989) - Latvian actress and model.
Beautiful Scottish Woman - Kirsty Gallacher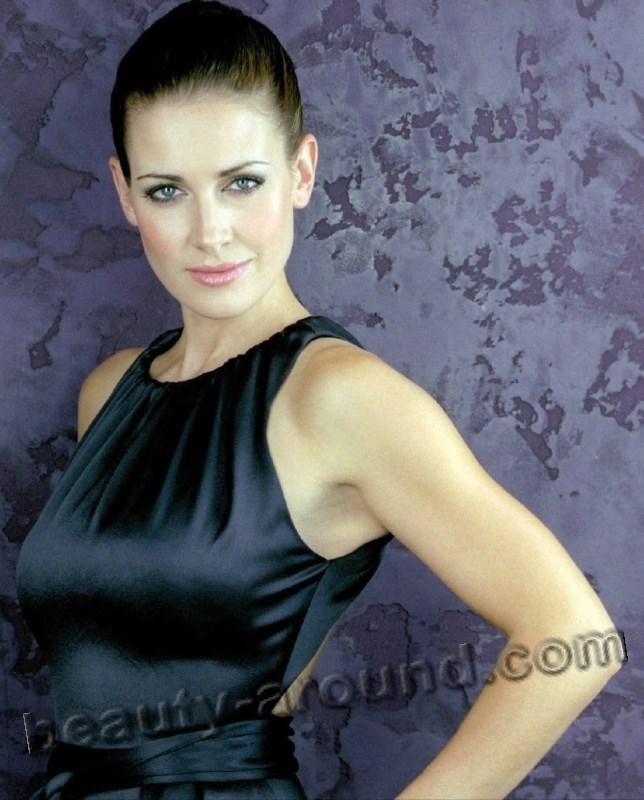 Kirsty Gallacher (January 21, 1976) - Scottish TV presenter of Sky Sports Channel.
Beautiful Irish Woman - Rosanna Davison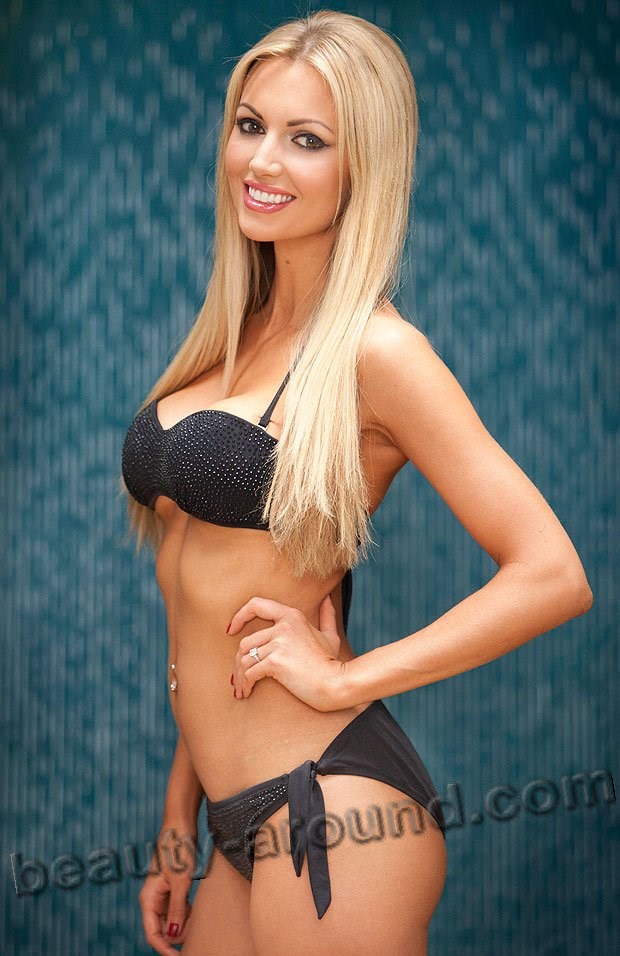 Rosanna Davison (April 17, 1984) - Irish model, winner of the title "Miss Ireland 2003", "Miss World 2003".
Beautiful British Woman - Cheryl Cole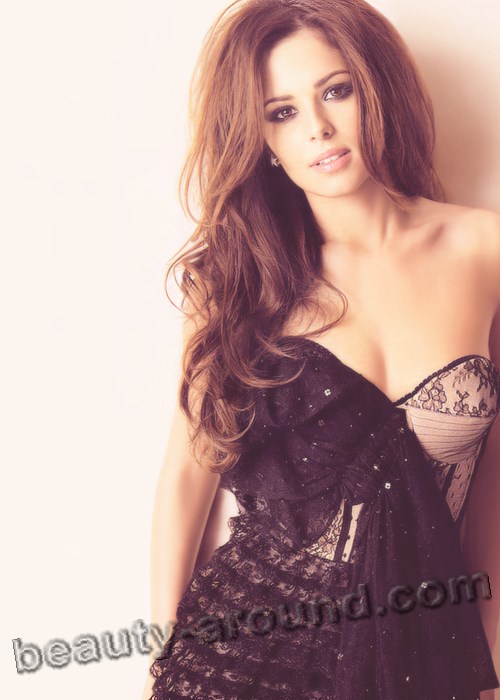 Cheryl Cole (30 June 1983) - British singer, model.
Beautiful French Woman - Michele Mercier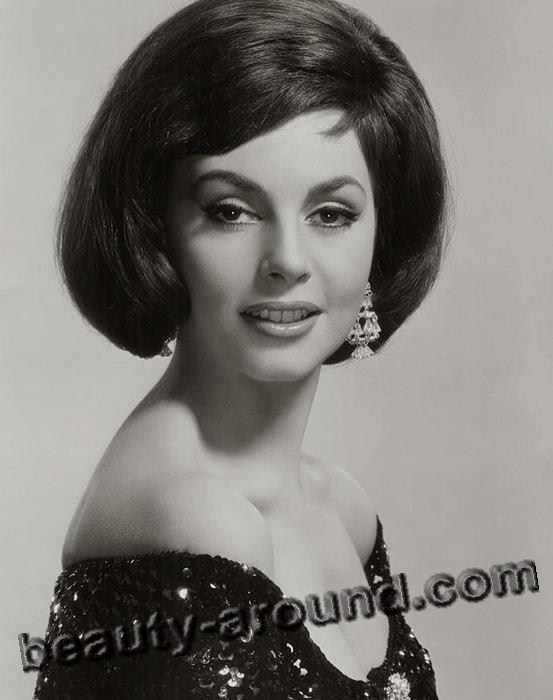 Michele Mercier (January 1, 1939) - French actress, the daughter of a Frenchman and an Italian.
Beautiful Belgian Woman - Ellen Petri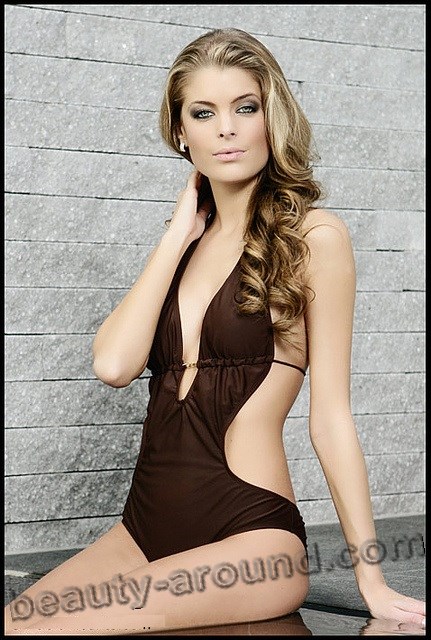 Ellen Petri (May 25, 1982) - Belgian model, choreographer, winner "Miss Belgium 2004".
Beautiful Dutch Woman - Audrey Hepburn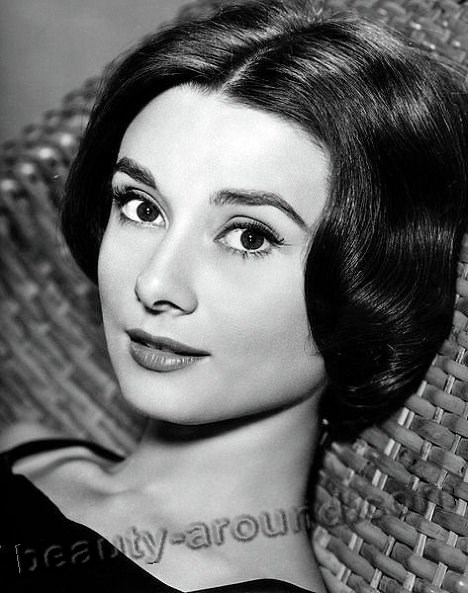 Audrey Hepburn (May 4, 1929 - January 20, 1993) - British and American actress, fashion model and humanitarian activist.
Beautiful Danish Woman - Nina Agdal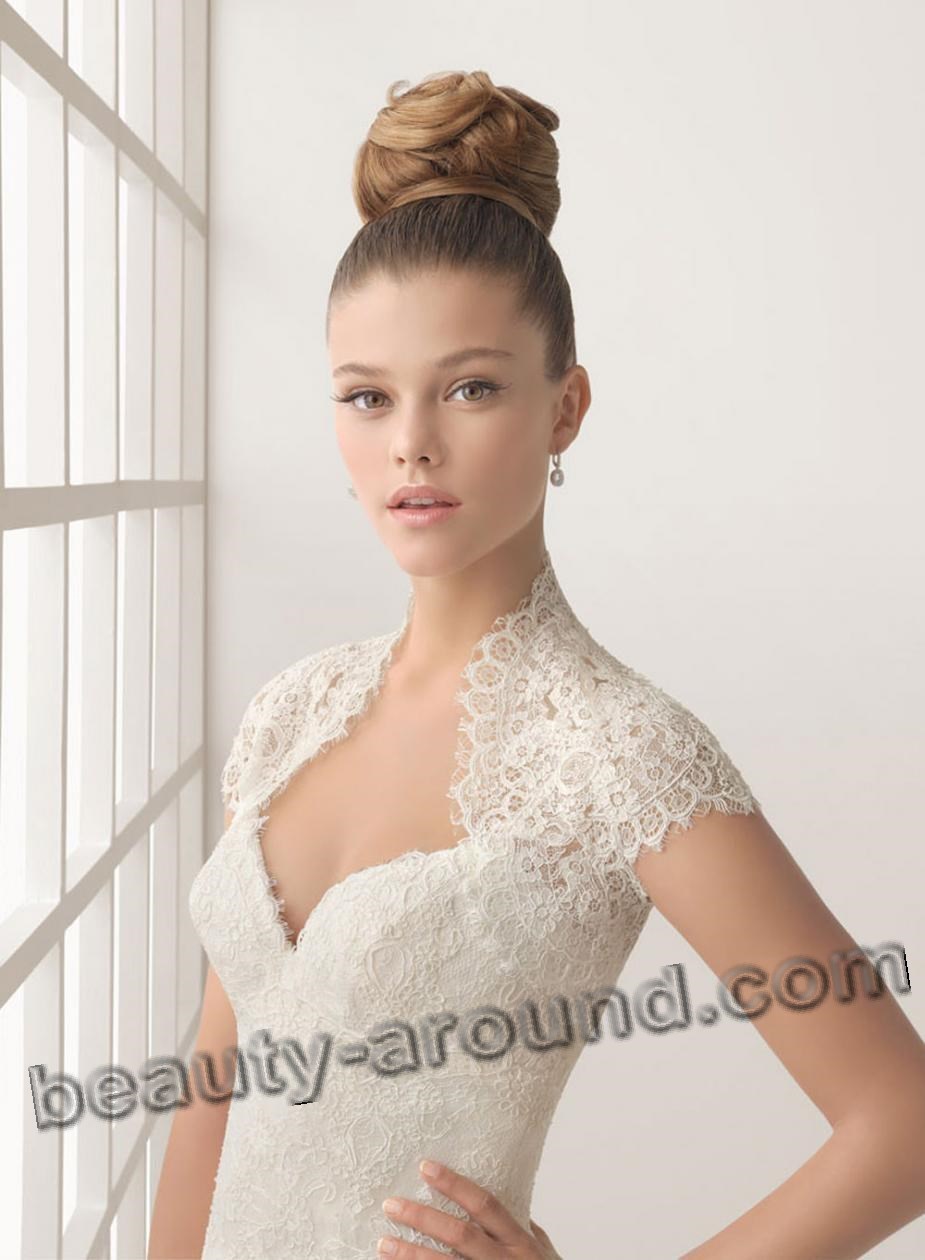 Nina Agdal (March 26, 1992) - Dannish model.

Beautiful German Woman - Dia Mirza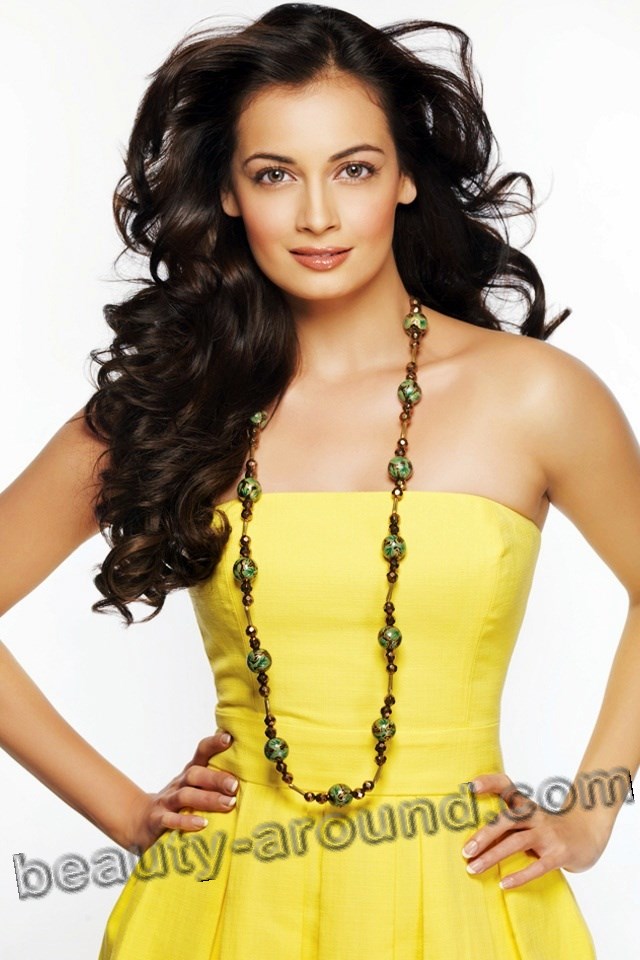 Dia Mirza (December 9, 1981) - Indian actress, a German on his father's side.
Beautiful Italian Woman - Gina Lollobrigida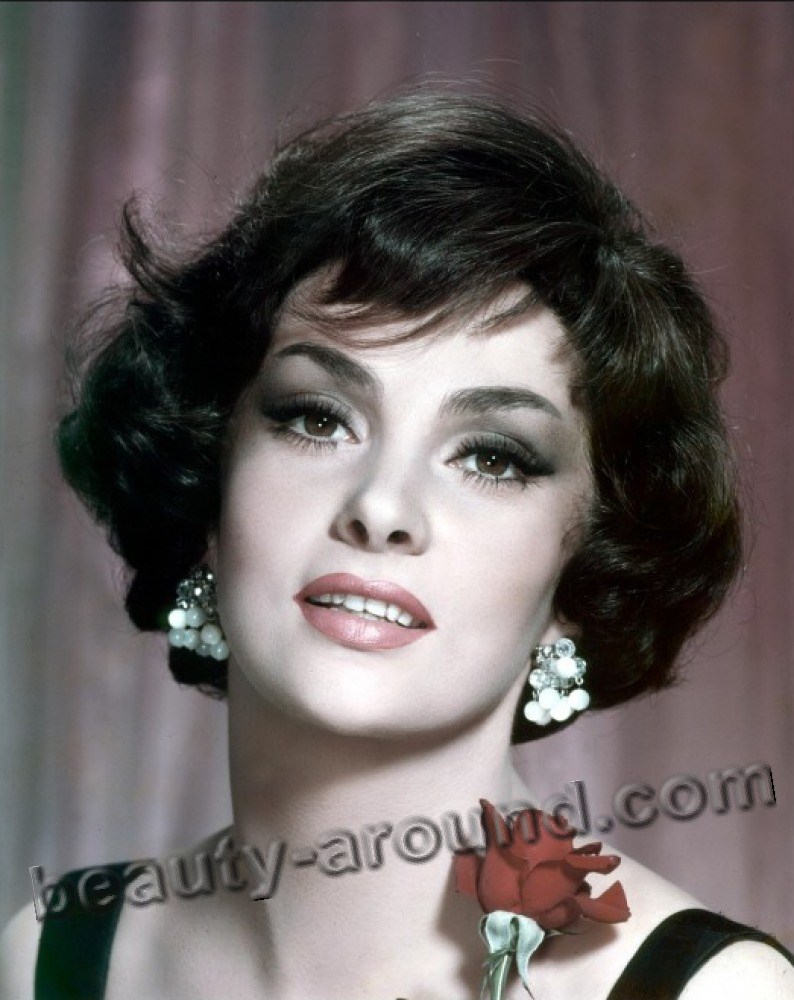 Gina Lollobrigida (July 4, 1927) - Italian actress.
Beautiful Spanish Woman - Lara Alvarez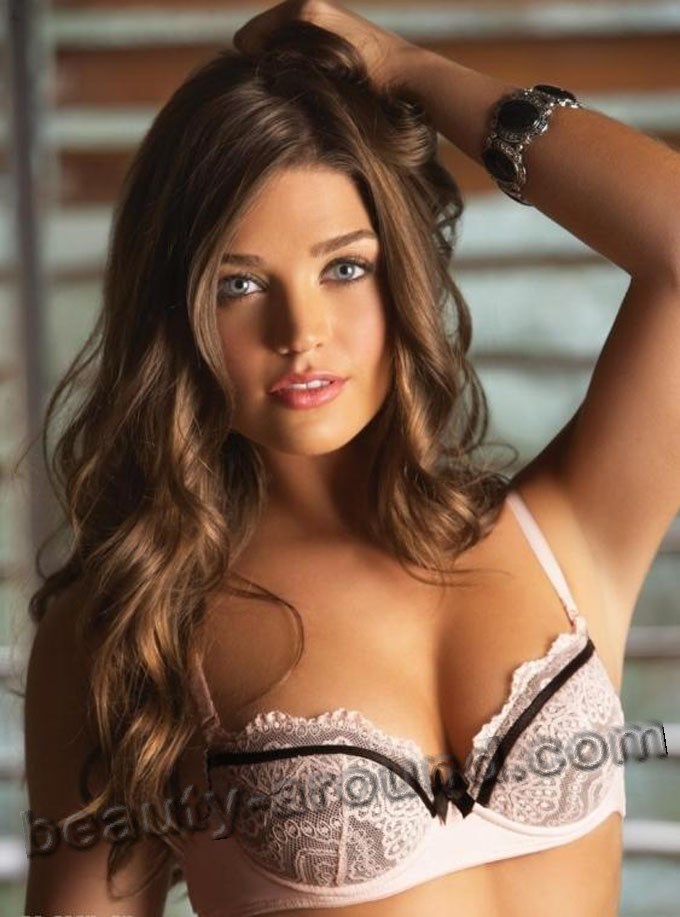 Lara Alvarez (May 29, 1986) - sports journalist and host of sports programs.
Beautiful Portuguese Woman - Sara Sampaio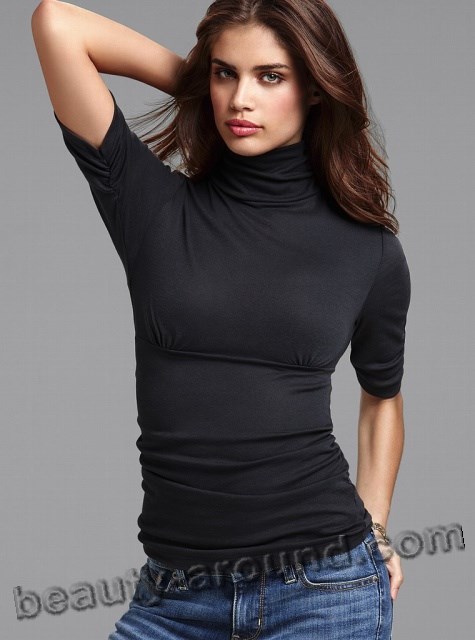 Sara Sampaio (July 21, 1991) - Portuguese model, working with Victoria's Secret and Calzedonia.
Beautiful Polish Woman - Izabella Scorupco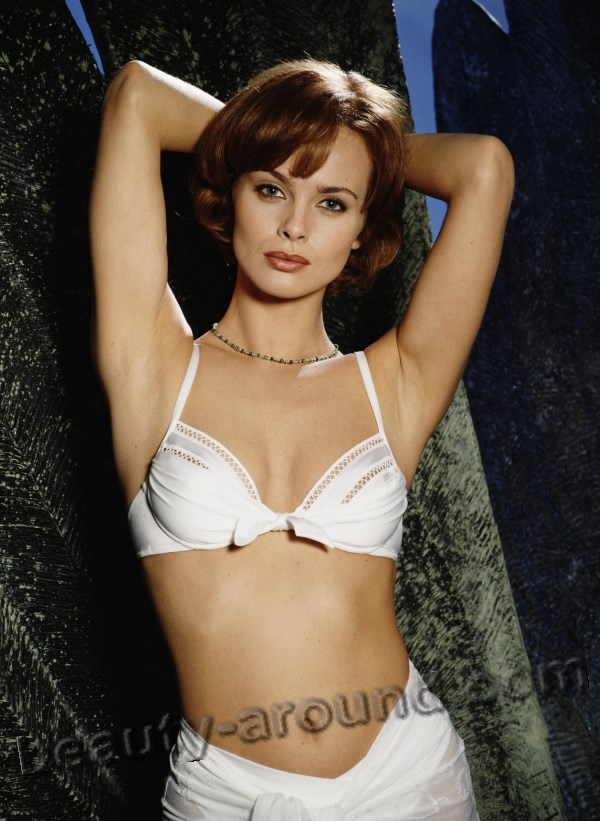 Izabella Scorupco (June 4, 1970) - Swedish actress of Polish origin.
Beautiful Czech Woman - Paulina Porizkova-Ocasek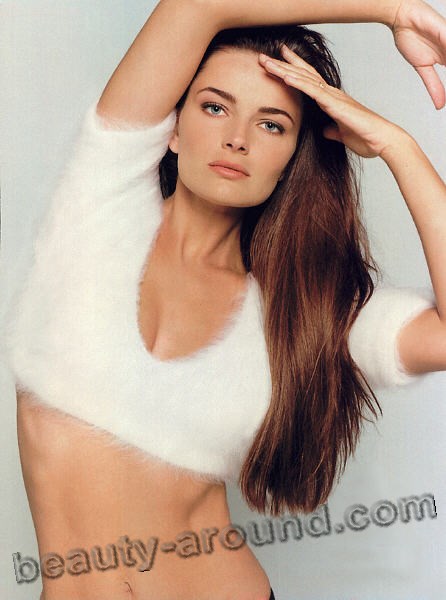 Paulina Porizkova-Ocasek (April 9, 1965) - top model, actress, writer.
Beautiful Bulgarian Woman - Nina Dobrev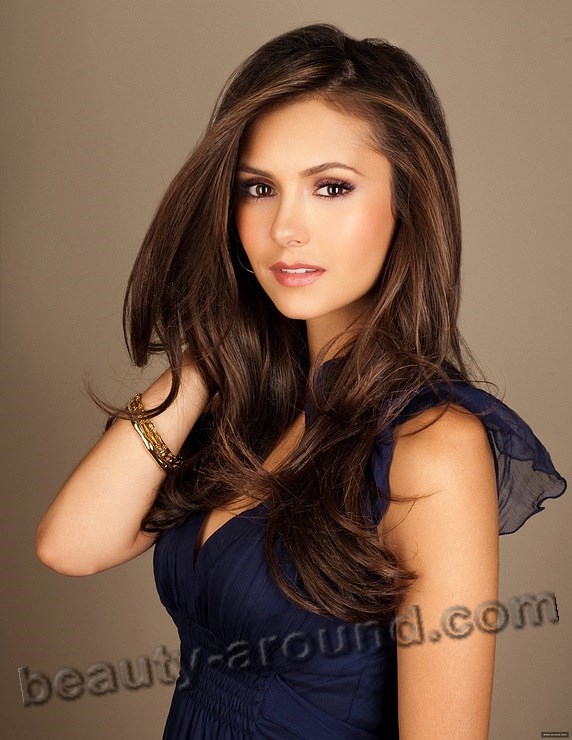 Nina Dobrev (January 9, 1989) - Canadian actress, model and gymnast.
Beautiful Croatian Woman - Elizabeta Burg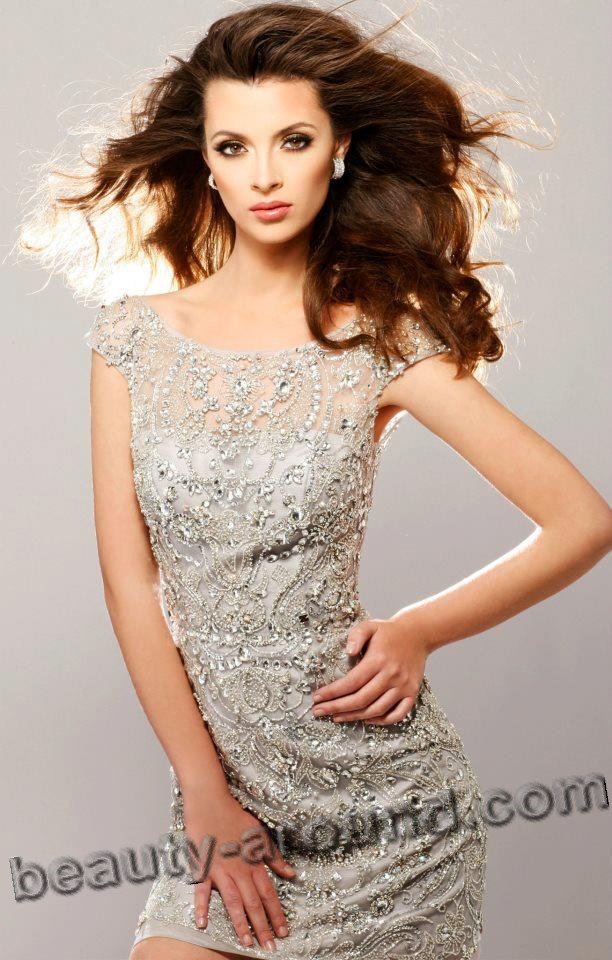 Elizabeta Burg (1993) - winner "Miss Universe Croatia 2012".
Beautiful Serbian Woman - Ana Ivanovich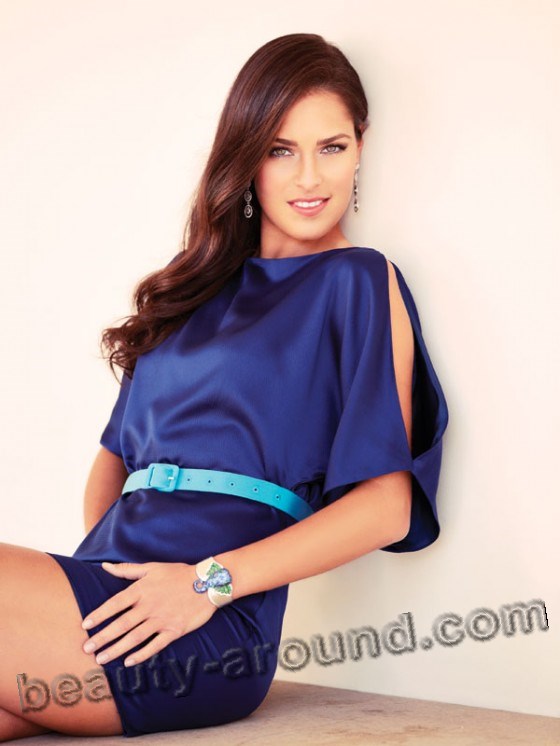 Ana Ivanovich (November 6, 1987) - Serbian professional tennis player.
Beautiful Slovakian Woman - Barbora Lučivjanská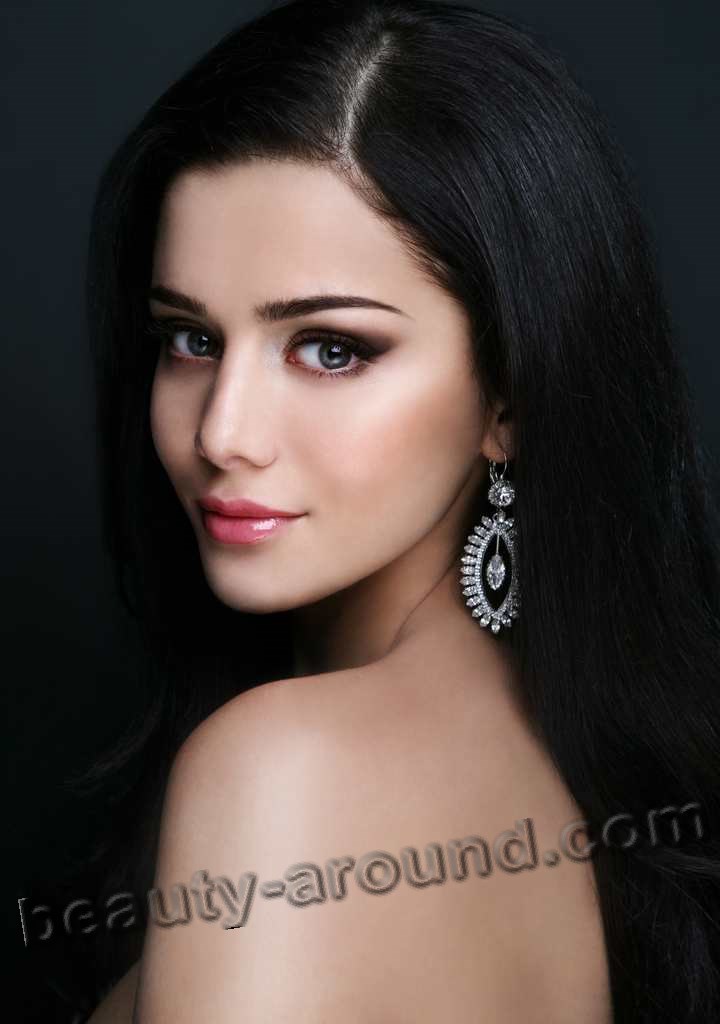 Barbora Lučivjanská (1992)  - finalist of the contest "Miss Slovakia 2013".

Beautiful Slovenian Woman - Sandra Marinovic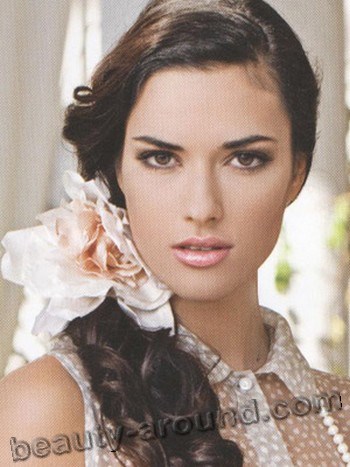 Sandra Marinovic (1989) - Slovenian Model.

Beautiful Albanian Woman - Antoinette Nikprelaj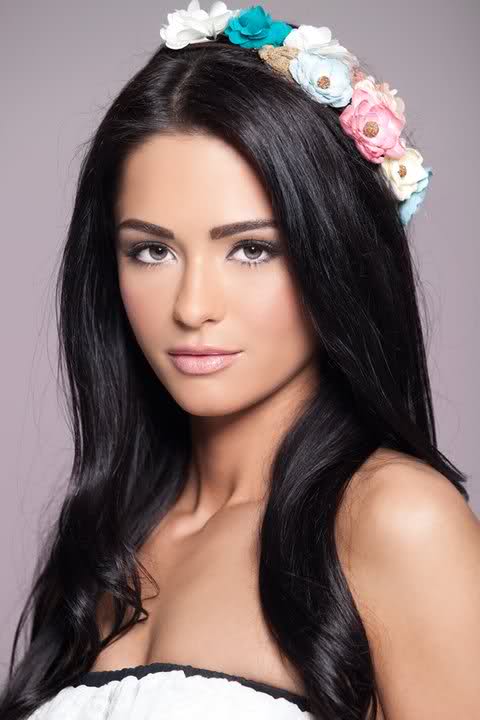 Antoinette Nikprelaj (September 20, 1986) - Albanian model and actress.
Beautiful Bosnian Woman - Dina Pandzic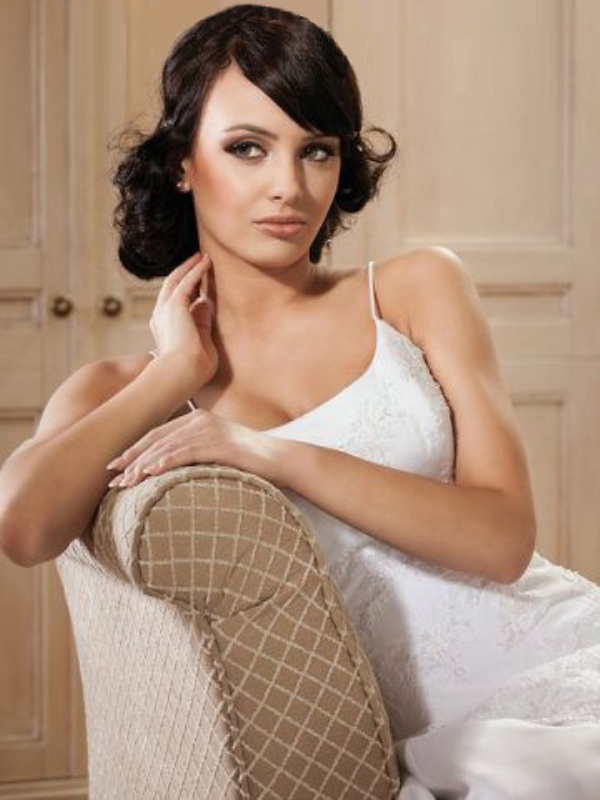 Dina Pandzic (August 18, 1991) - Bosnian fashion model living in Canada.
Beautiful Macedonian Woman - Katarina Ivanovska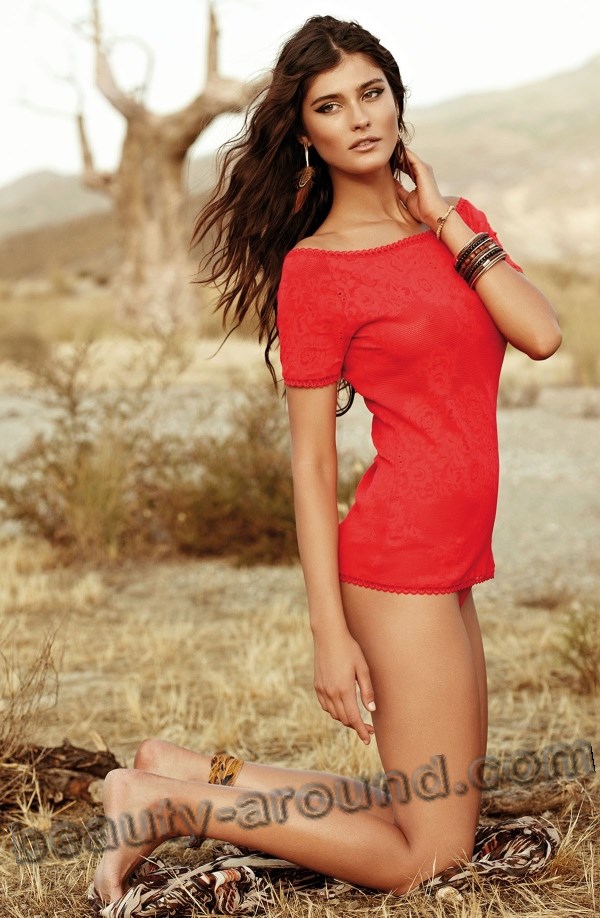 Katarina Ivanovska (August 18, 1988) - Macedonian model and actress.
  Beautiful Hungarian Woman - Barbara Palvin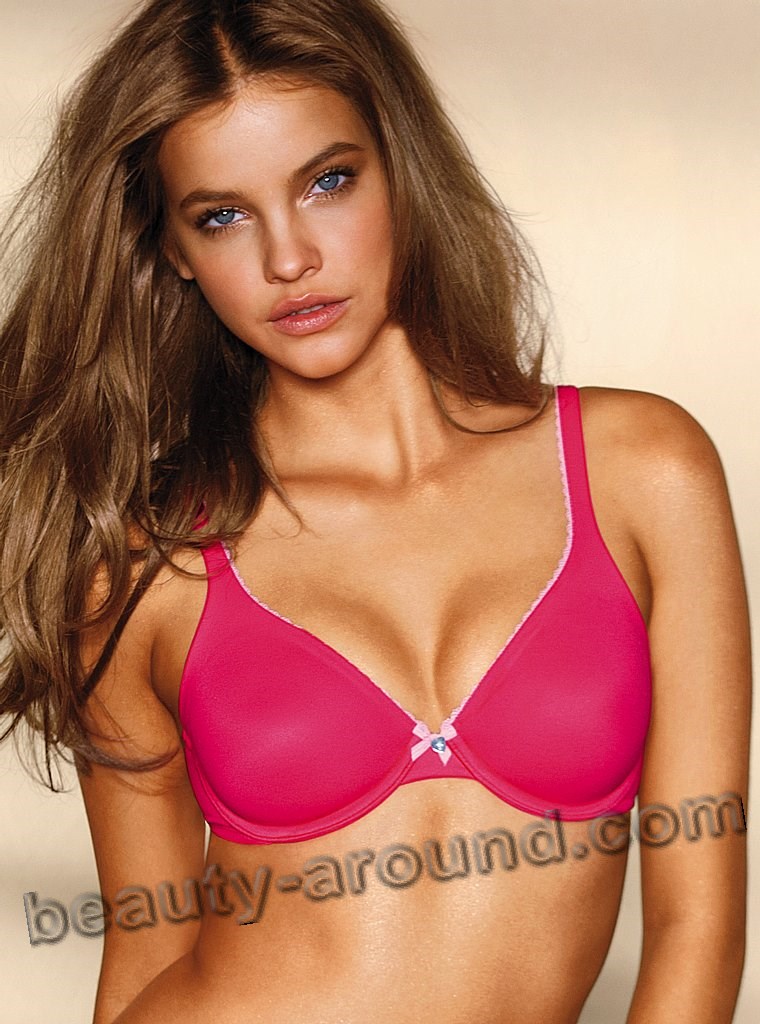 Barbara Palvin (October 8, 1993) - Hungarian top model.
Beautiful Romanian Woman- Catrinel Menghia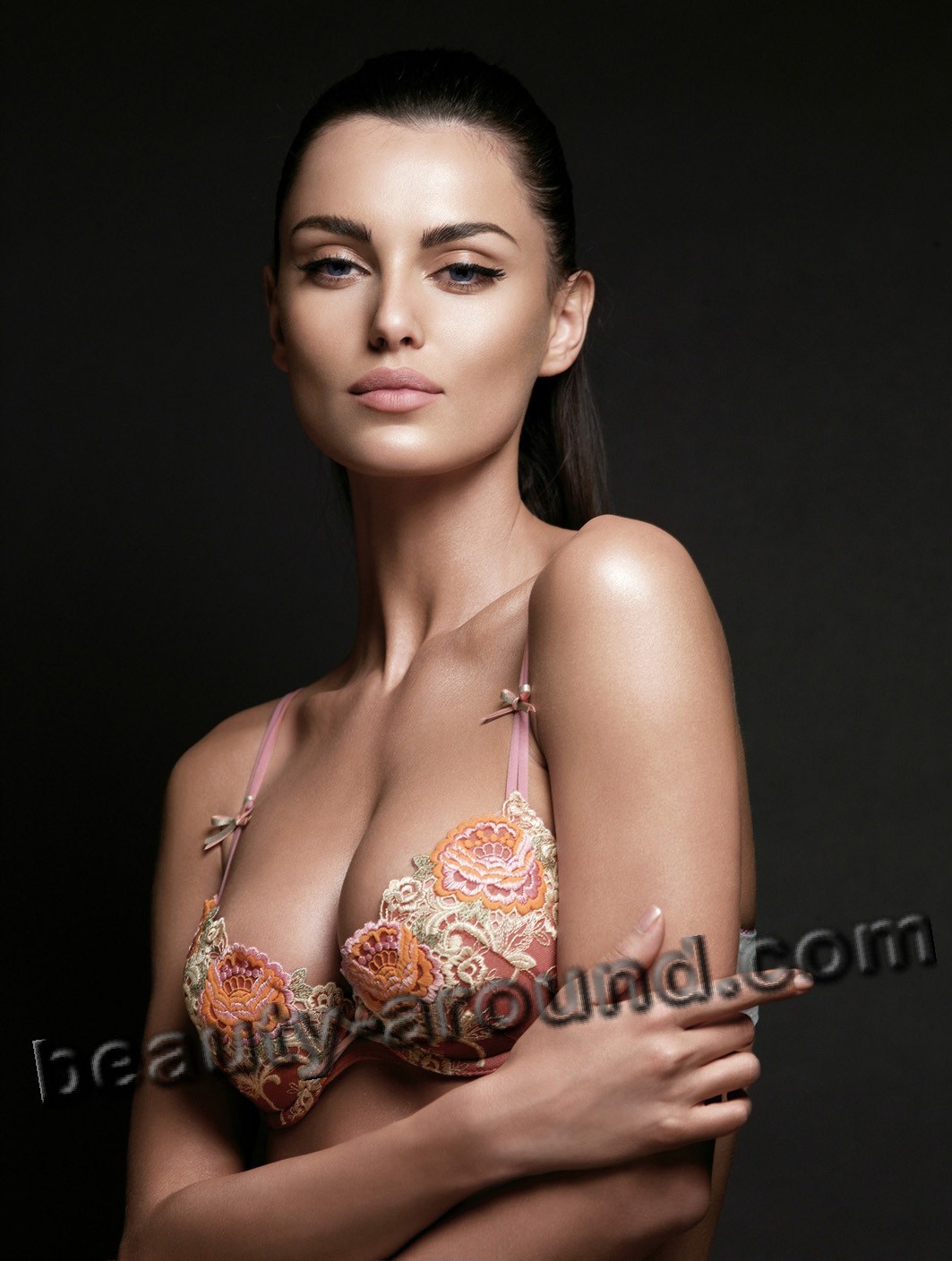 Catrinel Menghia (October 1, 1985) - Romanian model.

Beautiful Greek Woman - Evelina Papantoniou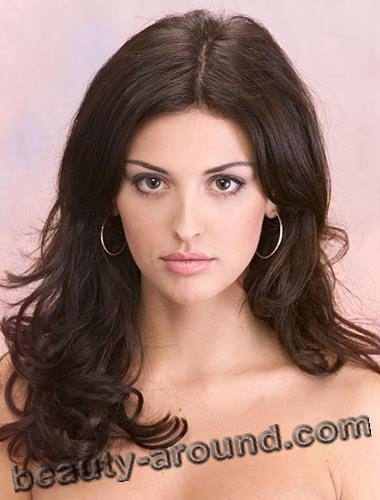 Evelina Papantoniou (June 7, 1979) - fashion model and actress.